Only have a short stay in San Francisco? Not to worry. This list will go over some of the best San Francisco activities and things to do. You can use this flexible itinerary or check out my map of San Francisco and plan your own! Click here for a more detailed San Francisco guide.
Josey Baker Bread
Start your day in San Francisco at the Mill Café/Bakery. San Francisco has long been known for their delicious sourdough bread. This bread is unique because it is created with the local strains of bacteria known to produce flavorful combinations of lactic and acetic acids. These acids give the bread its distinct flavor.
Painted Ladies
If you remember the iconic TV drama Full House, you'll surely remember the colorful homes that were the show's backdrop. These homes, called "The Painted Ladies," are located on Steiner Street adjacent to San Francisco's Alamo Square Park.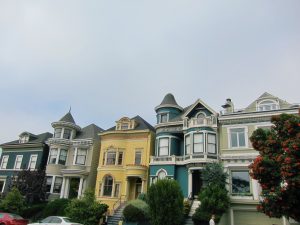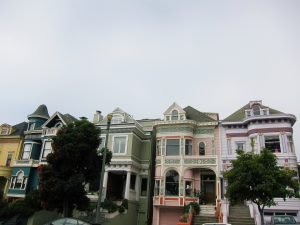 Crissy Fields Hike (Fort Point)
From Crissy Fields, you'll get an opportunity to walk along the beach, and observe marshes, on your way to Fort Point. This historic point is located under the southernmost expanse of the Golden Gate Bridge. Along the walk, you'll be able to take in a great view of the bridge itself. There is also a small gift shop at Fort Point.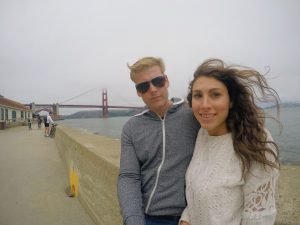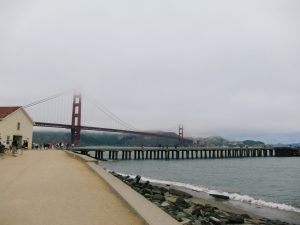 Fisherman's Warf/ Franciscan Crab Restaurant
Head to the Fisherman's Warf area next, and you'll find a lively tourist area. Within the Warf, there is the Musée Mécanique. This museum offers antique coin games that you can play! This is a short walk from Pier 39. You'll find lots of shops, restaurants and entertainment in this area. We ate at the famous Franciscan Crab Restaurant.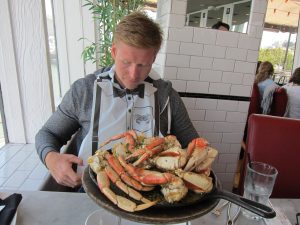 Looking for more to do in San Francisco? Check out these other spots if you have time.
Mission District
Great location to view street art and eat Mexican food
Lombard Street
A street famous for its eight steep hairpin turns
Alcatraz Island
Be sure to book your tour in advance for this one, admission is limited and spots are known to sell out!
Golden Gate Park
This enormous park has plenty of green space, museums, botanical gardens, Japanese gardens and art installations!
16th Avenue Tiled Steps
A very instagramable spot
For more San Francisco activities, restaurants, bars and parks, check out San Francisco MAPPED.