Planning some sightseeing in Venice? We've gathered up all of the places you'll want to visit in Venice and mapped them out. Weather you're planning an elaborate itinerary or wanting a spontaneous trek, you'll still certainly benefit from a solid map. We've created this map of Venice attractions as your guide.
This map is completely downloadable, just expand first then select the download option from the three dot menu. If you won't have access to mobile data during your trip to Italy, I also recommend downloading and using the offline version of this google map. The attractions that I've focused on (seen in blue) include museums, historical sites, famous fountains and beautiful squares. Some of the best restaurants in Venice are shown here in green, and the best gelaterie in pink. The restaurants range from $ to $$$$ ratings, so you'll be able to find the tastiest bites to fit your budget. Learn how to use this google map while traveling.
You may also want to check out Where to Eat in Italy, for more information about how you can locate the best restaurants. I've also mapped the most famous rooftop bars and restaurants in purple. I highly recommend eating canal side at least once when in Venice if you're looking for unforgettable views. I recommend making a path from blue dot to blue dot, stopping at green dots and pink dots as you get hungry. This way, you'll see as many attractions in Venice as you can.
Top Venice Attractions
The main attractions in Venice are museums, churches, bridges and nearby islands. The city itself is built up by several small islands, separated by canals and waterways. While many islands are joined by bridges, some are not. There are a few islands worth mentioning that you can get to by ferry. Also, Venice offers quite a few museums, mostly art and culture focused. With Venetian history deeply rooted in Roman Catholicism, you'll find many impressive churches in the city.
Museums
Churches
Bridges
Adjacent Islands
Museums
Many Venetian museums offer impressive art collections. Specifically, the Museo Correr, the Punta della Dogana, the Peggy Guggenheim Collection and Ca' Rezzonico. Of those listed, the Peggy Guggenheim differentiates itself by being the only one to display modern art. On the other hand, the Ca' Rezzonico is impressive because of its setting. The Ca Rezzonico museum is in the palace of the Grand Canal. Another beautiful Venetian classical, baroque, place is the Grassi Palace. Although the Grassi Palace is not a museum, it's worth strolling past to appreciate its architecture.
In fact, if you're not a museum person, we highly encourage you to visit these places and appreciate their architecture from outside. The most famous palace in Venice is Dodge's Palace (also a museum). Dodge's palace is an excellent example of gothic architecture.
The final museum worth mentioning is the Venetian Arsenal. Previously the site of shipyards and armories, the Venetian Arsenal is now the home to a naval museum. This might be a fun museum to visit with kids. It showcases historic ships, some of which you can climb inside.
Churches
You don't have to be Catholic, or even religious, to appreciate the history, culture and architecture of Roman Catholic churches. Many Venetian churches are open to visitors for a small fee. Gaining entry allows you access to beautiful frescos, elaborate tombs and unique stories. Although, it is by no means necessary. Even seeing these churches from the outside is worth your time. The most famous Venetian church may be St. Mark's Basilica. It is a cathedral style Roman Catholic church, and it is considered one a classic example of Italo-Byzantine architecture.
Others worth mentioning are the Chiesa di San Zaccaria, the Basillica di Santa Maria della Salute and the San Giorgio Maggiore. The Chiesa di San Zaccaria is a 15th century church with somewhat of an unimpressive façade. However, it holds renowned paintings and precious artifacts. Santi Giovanni e Paolo is one of the largest churches in Venice, and it is a beautiful example of the Italian Gothic style. While the Basillica di Santa Maria della Salute can easily be reached by bridge, The San Giorgio Maggiore is only accessible by ferry.
Bridges
Four bridges span the famous Grand Canal, but two of those are the most popular and impressive. These are the Rialto Bridge and the Ponte dell'Accademia. The Rialto Bridge is the oldest, most popular and most heavily trafficked. The Rialto Bridge area is certainly worth checking out. Another famous bridge is the Bridge of Sighs. While it doesn't span the Grand Canal, the Bridge of signs is famous for other reasons. It linked Dodge's palace and the new prison, and legend has it that prisoners would sigh on this bridge as they got their last glimpse of Venice.
Through your wanderings around Venice, you'll find many scenic bridges. The least trafficked ones may, in fact, be the most charming. You'll want to take advantage of these bridges and get a great photo. Finally, I'll mention that the best way to view these bridges, and the canals, is from the water. So, book a gondola ride. You couldn't find a more classically Venice experience.

Adjacent Islands
The main Venice islands are San Marco, San Polo, San Croce, Cannaregio, Dorsoduro and Castello. All of these are linked to one another by bridges. So, more than likely, you'll spend most of your time here. Your hotel will be in this region. These areas are also connected by bridge to the Venice train station. However, the airport is not, and will require you to take a water taxi or ferry. Water taxis are expensive! Ferry transfer is affordable and reliable. We recommend getting tickets and checking the schedule a day in advance. Confirm everything at the ticket booth.
While you'll find most attractions in Venice on the main islands, there are a few cool things to do on other islands. Namely, the islands Burano, Murano and Lido. Murano is famous for glass making, and you'll find plenty of cool shops and gifts here. Burano is known for bright and colorful homes as well as traditional lace making. Lido is a picturesque costal town with beautiful local beaches offering clean and warm Mediterranean waters. If you have a half day or day to space in Venice, we recommend figuring out the ferry and visiting one of these islands. There are also many tours offered (on TripAdvisor or Viator) that bring sightseers to Burano and Murano.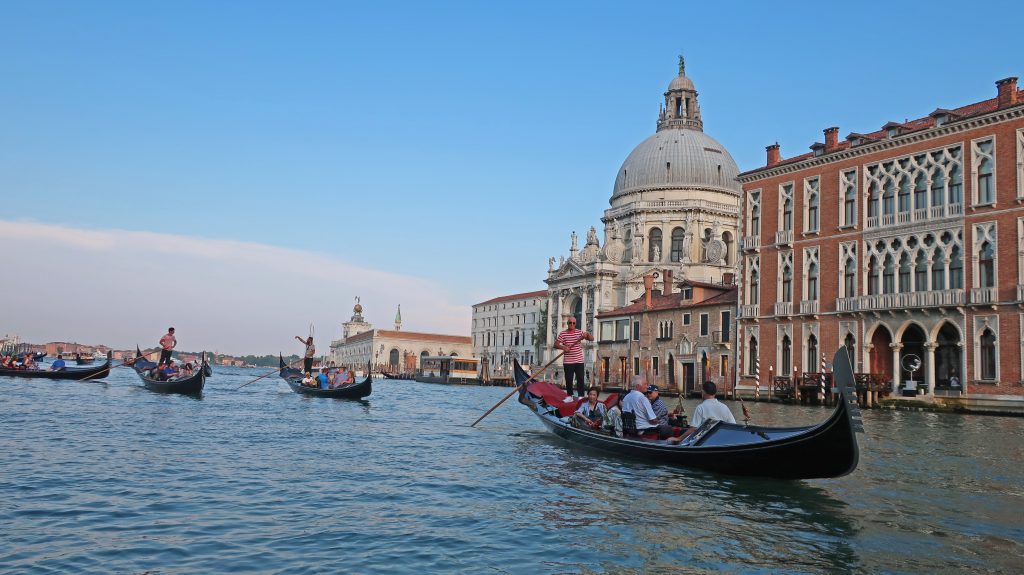 Conclusion:
Venice is a beautiful Italian city offering many attractions. Venice attractions are rooted in art, history and culture. You'll find beautiful churches, rich museums, cute bridges and more! Use this Venice attractions map as your guide.