Dining in Italy
Italian food is world famous and most people have had a chance to experience it to some degree in their home country. Italian food in Italy, however, is incomparable. Pick the right restaurant, and your meal will be rich in flavor, delicate, homemade, fresh and simple. Make the mistake of picking the wrong restaurant…and…you might as well be eating at the Macaroni Grill. So, weather you're dining in Venice or dining in Rome, you'll want to use our Italian dining guide to find the best food in Italy.
How to Find the Best Restaurants in Italy
There are so many places to visit in Italy –each with its own distinct cuisine. Whenever I'm about to visit a new city, I dive into research about restaurants. What are the hottest restaurants? What are people recommending? Where do the locals eat? I did the same amount of research for my  trip to Italy, but I found it minimally useful for a few reasons. First of all, the Italian food options are almost endless. Restaurants are everywhere! Secondly, you'll be walking around all day. So, you may not end up near your targeted restaurant when you're getting hungry.
Instead of recommending the few places that we ate at, I'm going to provide you with this Italian food guide, and ensure that you'll be able to find the best food in Italy. Use this approach and you'll be able to identify restaurants serving the most famous Italian food.
Things to know before visiting Italy. 
Steps in Restaurant Selection
1. Mind your location
2. Avoid red flags
3. Google before you enter
4. Are locals around?
5. Is language an issue?
6. Enjoy Amazing Italian food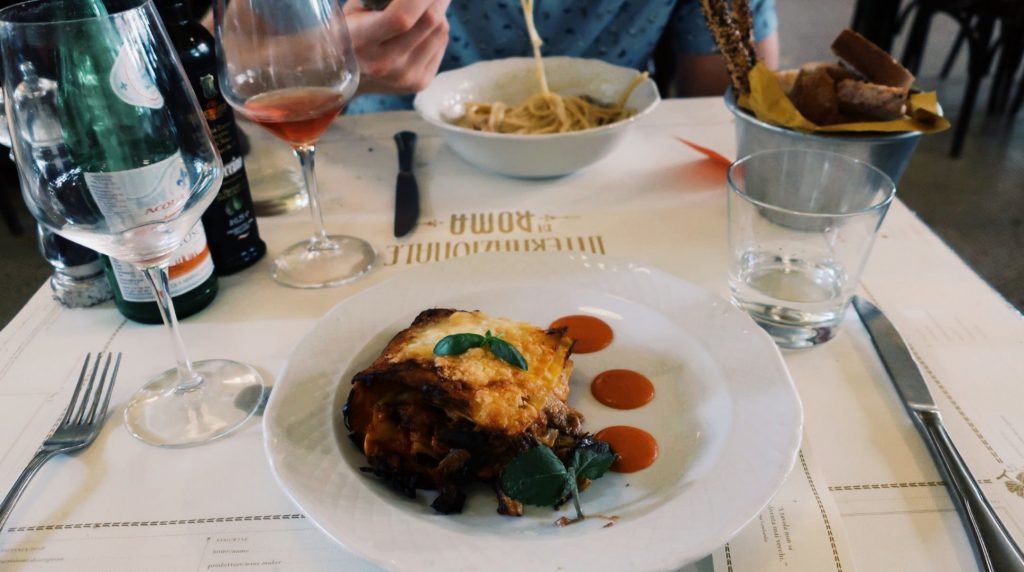 Mind your Location
Location is everything! This applies to real estate and Italian dining. However, in Italy, it's the oppose of what you'd think. In American cities, we're used to finding the best restaurants all in one area or in the busiest neighborhoods. The opposite is true for Italian restaurants. The closer you are to a busy, touristy, crowded street, the worse and more expensive the food will be. The best approach to remedy this would be to walk a bit off the beaten path. Walk down a less crowded street, turn in the direction that nobody else seems to be going in, and get a little lost! This approach will take you away form the tourist traps and toward the direction of local favorites. If the locals are eating the food, then you can be sure it is quality Italian food!
Avoid Red Flags
Now that you're keeping an eye on your location, there's a few more things to watch out for. This being red flags! One important red flag is fans and water sprinklers on the outside terrace of a restaurant. If a restaurant is using cool air and ventilation to get you to dine with them, I assure you that their food will be nothing to write home about. Another red flag should go up when you see hosts outside of restaurants asking tourists to come inside and dine. If they need to push their menus in your face, they're desperate for any business, so keep moving!
Google when you can
Now that you've walked down a few side streets, and ensured that no red flags are apparent, what's next? At this point, I turn to google. If I see a few restaurants around, I look them up on google maps. I turn to google to ask two questions. Does the restaurant receive greater than 4.0 rating? Are there more than 100 reviews? A yes to those two questions and I'm getting ready to commit. I'm usually more likely to give a second chance to any restaurant above a 3.8 if they have hundreds or reviews, but far less likely to accept anything below 3.6. Let google help you find the best Italian food!
Find the best restaurants & more in this Bologna itinerary.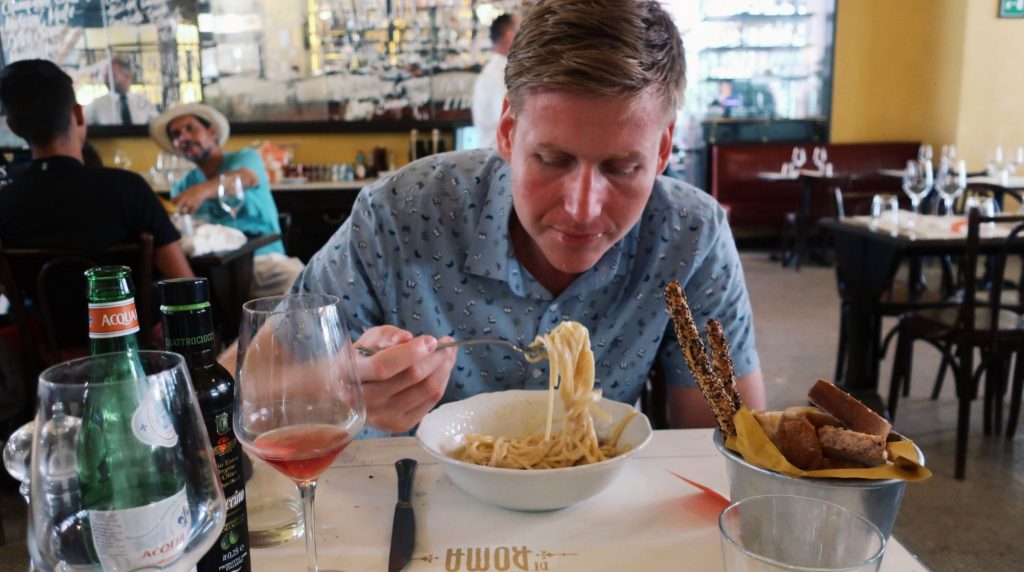 Are Locals Dining?
The final seal of approval regarding a restaurant comes when I see locals eating there. If Italians come there to dine, the restaurant likely serves good Italian food! Also, the more locals, the more reasonable you can expect the prices to be (at least somewhat). Furthermore, when I see that the restaurant is busy around popular dining times, this further solidifies its relevance. However, this doesn't mean that it needs to be packed. Seeing four or five tables dining is a lot more reassuring than seeing one.
Language Considerations
Some restaurants will not have English menus, regardless of the quality of their food. This was not a deal breaker for us, as we used our phones to translate as much as we could and then asked the server to give us a brief rundown of the menu. Usually, restaurants will have at least one server who speaks English. However, this confusion may be a deal breaker for some. If it is, I would advise you ask prior to sitting down. Feeling like you want to awkwardly leave later is not best practice for enjoying your dinner. Although, if you notice that the restaurant has their menu translated into multiple languages, beware! This may indicate a tourist trap that cares more about business then food quality.
Conclusion
If you can spot the red flags, avoid the crowds and get a little input from google, you'll be sure to find great dining options in Italy. Italian food is amazing, so enjoy!
Mouth watering for more?
In each of our attractions maps, we've included some of the best restaurants where you can be sure to enjoy authentic and delicious Italian food.
Some of the best restaurants in Rome in this Rome Attractions Map.
Best restaurants in Florence in this Florence Attractions Map.
Amazing Venetian restaurants mapped in this Venice Attractions Map.
Finally, find the the best gelato in Italy using our Gelato Guide.