We visited Italy in the summer of 2018. We planned a 9 day trip that spanned Rome, Florence, Siena and Venice. Prior to the trip, I had booked 4 organized tours. That sounds like a lot. Some of tours were expensive. Two were close to 100$ per person! Prior to going, I wasn't sure if I had grossly over-planned or made a tremendous mistake in scheduling. Why were these tours so expensive? Is this a tourist trap?
What I didn't know at that time was that I would come to cherish every minute of it. If you're on the fence about booking a tour in Italy, stay tuned. I will outline the benefits of booking an organized tour in Italy, and discuss some of the most meaningful tours you can take.
Rome
Rome is Italy's capital city. Of the paced we visited, it was easily the most congested. Rome's two most popular tourist destinations are the Vatican Museum and the Colosseum. Over 4 million people visit each of these two places every year!
Why should you care about any of this? For those who choose to spontaneously visit either of these two locations, they can expect to wait up to 2 hours in line in the scorching sun to purchase tickets. If you've done some research into Italy's tours, you've probably already noticed the popular promise of "Skip the line." If there's ever a place in Italy where skipping the line really counts, I promise, it's here! Although, skipping the line is always nice.
The Colosseum
Skipping the line is only one of the advantages that comes when you visit the Colosseum with an organized tour. The other advantages include space, access and information. During the tour, we had access to parts of the Colosseum that were restricted to everybody else. In fact, most of our tour was held in parts of the Colosseum that were restricted to everybody else.
This means, we had more physical space (you wouldn't believe how crowded it gets in the main areas) and more space to take photos (without floating heads or strangers getting in to your frame).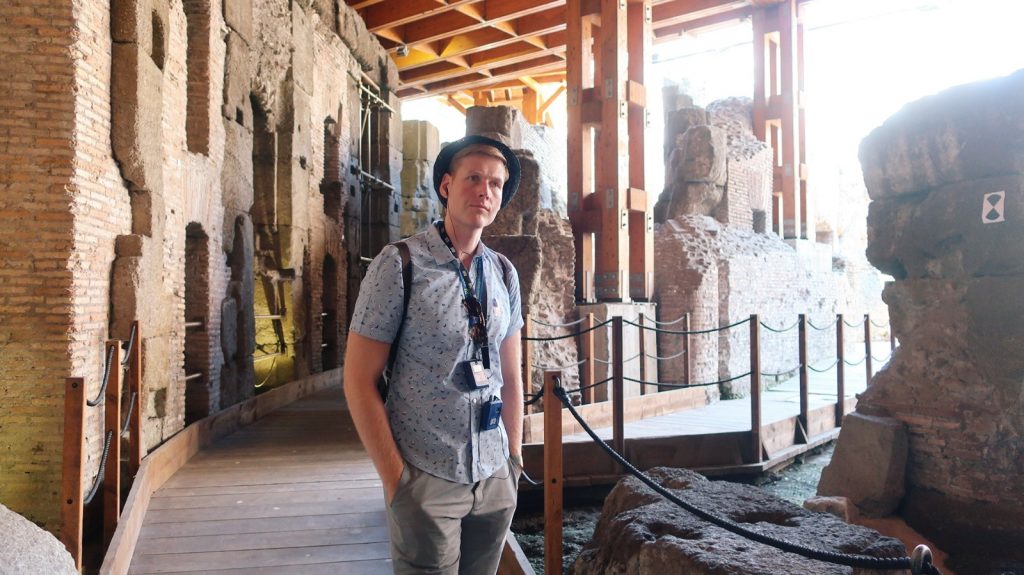 Most of these Colosseum tours also include the Roman Forum and Palatine hill which are across the street from the Colosseum. We did the Colosseum underground tour, which also provided access to arena floor where the gladiators emerged from during their epic battles.
Finally, one of the main benefits provided through the tour, is the incredible wealth of information that you will be privy too. If you find a good tour, information will be provided in narrative form that is both captivating and engaging. You'll be able to ask questions. You'll remember the experience better.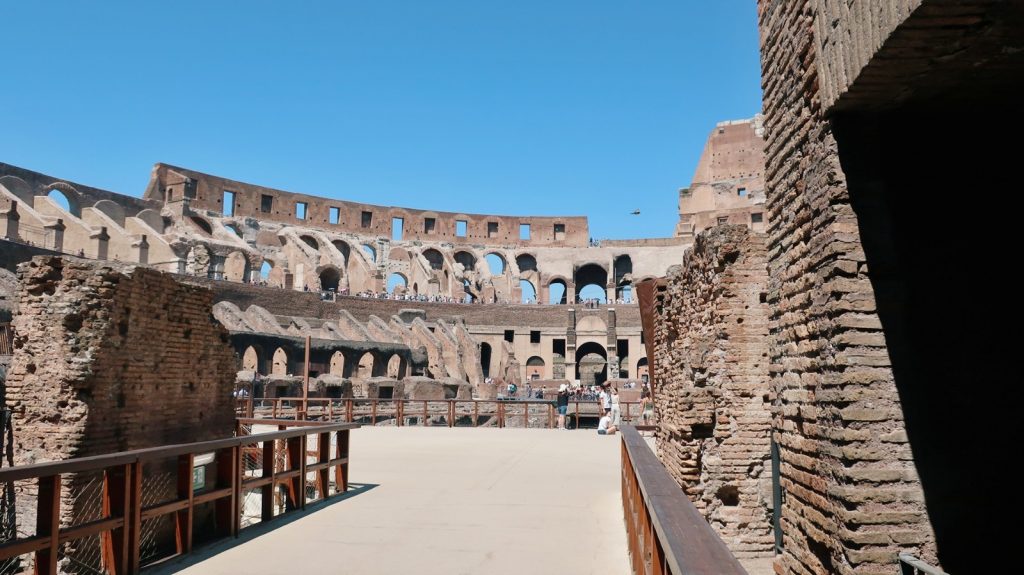 Don't worry about being able to hear your guide, almost all the companies use personal radios, and this allows you to adjust your volume throughout. One thing I wish I'd known: bring your own headphones! The headphones they give you are cheapy and uncomfortable in your ears.
If you want to book the Colosseum tour we did, follow this link for more information.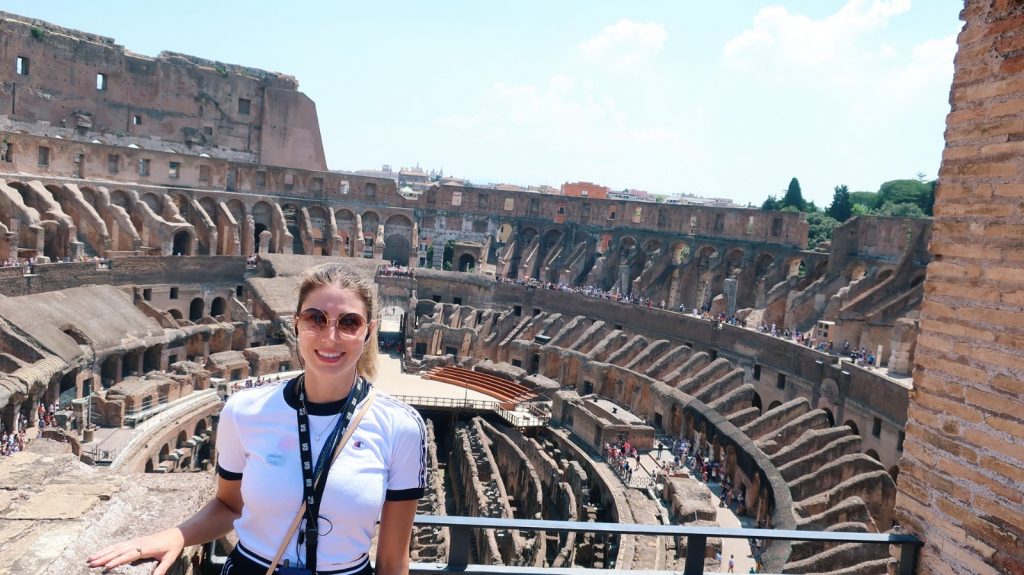 The Vatican Museum
I'm not a very religious person. Despite this, I couldn't rationally plan a trip to Rome without carving out time for the Vatican Museum. It would be like visiting Vegas, but not seeing the stip. We mainly booked the Vatican tour because of the embarrassing degree to which we are ignorant of Catholicism and art history.
We're glad we booked the tour because the Vatican museum was unbelievably overwhelming! If you are claustrophobic or agoraphobic, don't visit this place in the summer (or do the before hours walking tour)! It has, without a doubt, been the most crowded museum I have ever been too.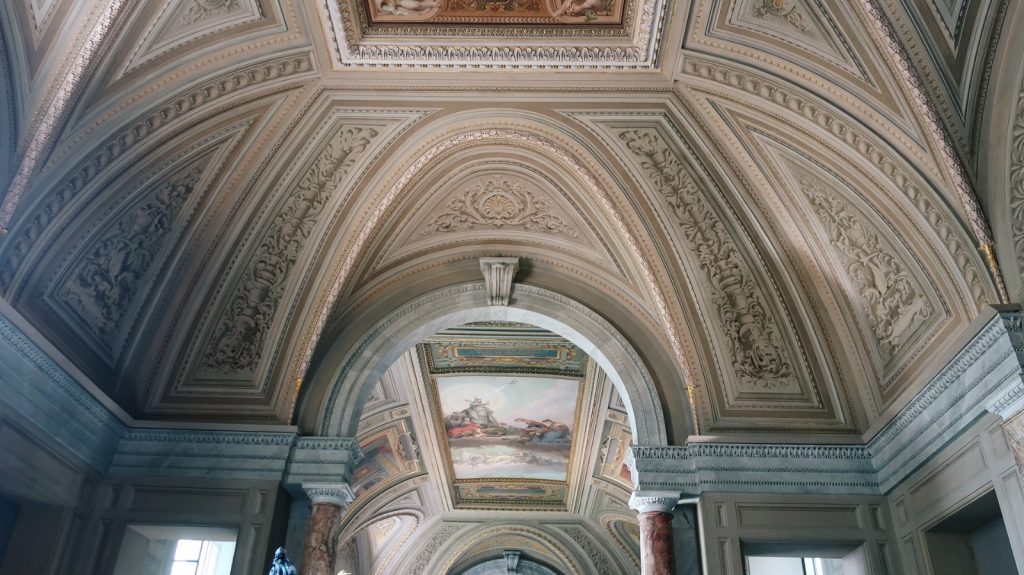 Here, your tour doesn't give you access to special locations. Instead, the information provided is most valuable asset. Even if you wanted to read the informational texts at this museum, I don't think you could simply due to the sheer mass of humans flowing through it. You can get swept away! I, for one, am not the type to go to the museum displays are read every single word. Even when I try to, I can't always depict the true meaning and analyze the significance of the piece. This is where your tour guide will come in handy.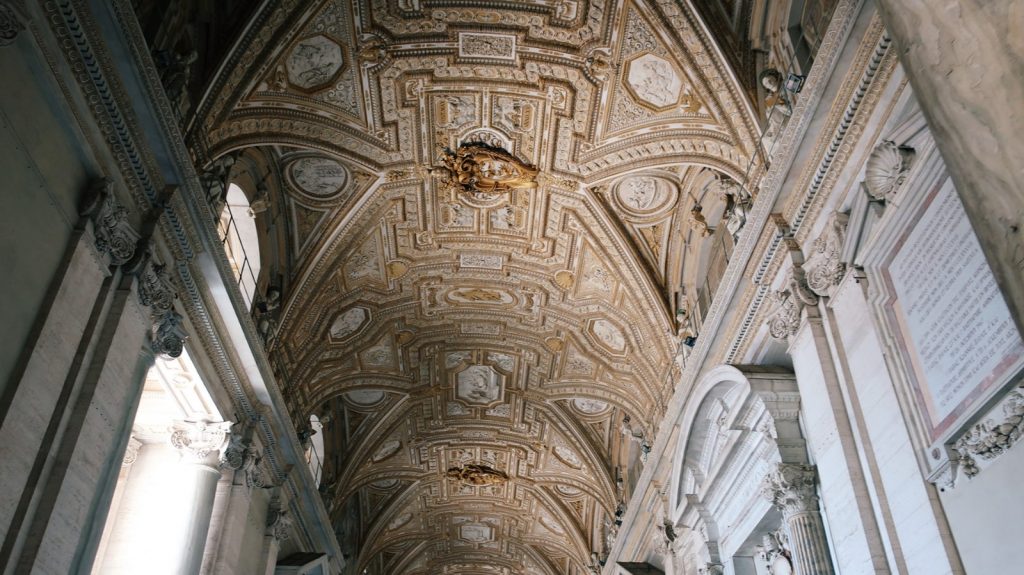 They'll give you the highlights, show you the most significant pieces and tell you why they're significant! All you have to worry about is the volume on your radio and the infringement on your personal space. Usually, your tour will also include entrance to the Sistine Chapel and St. Peter's Basillica.
If you want to look into our specific tour, follow this link.
Other Tours in Rome:
Crypts and Roman Catacombs
Borghese Gallery and Gardens
Tuscany
When we visited Tuscany, we stayed in Siena. Tuscany is comprised of a handful of charming villages and towns. Florence is the largest city in Tuscany, and it offers tours to the countryside. However, these Florence based tours do involve a few hours of driving. Due to this, I discuss Florence tours separately, and highly recommend spending at least 1 night in the heart of the Tuscan countryside.
The essential tour to take in Tuscany is a wine tour! Or, for a wine enthusiast, wine tours (plural)! My biggest regret in Tuscany was settling for the basic Chianti tour offered by TripMasters (our travel agency/website) and not doing more research. I could barely hear our guide during the drive through the country.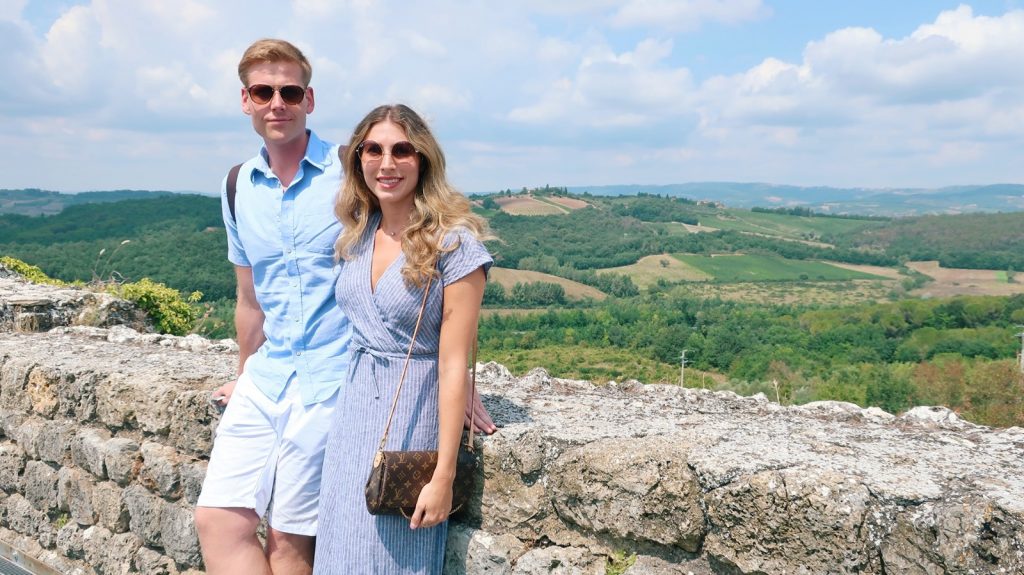 Protip: Never pick the tour offered by your agency or hotel without checking out other options! It is always better to pick the tour with many positive reviews! Another reason I regretted choosing our chianti tour was that I realized, a little too late, that I prefer Brunello over Chianti.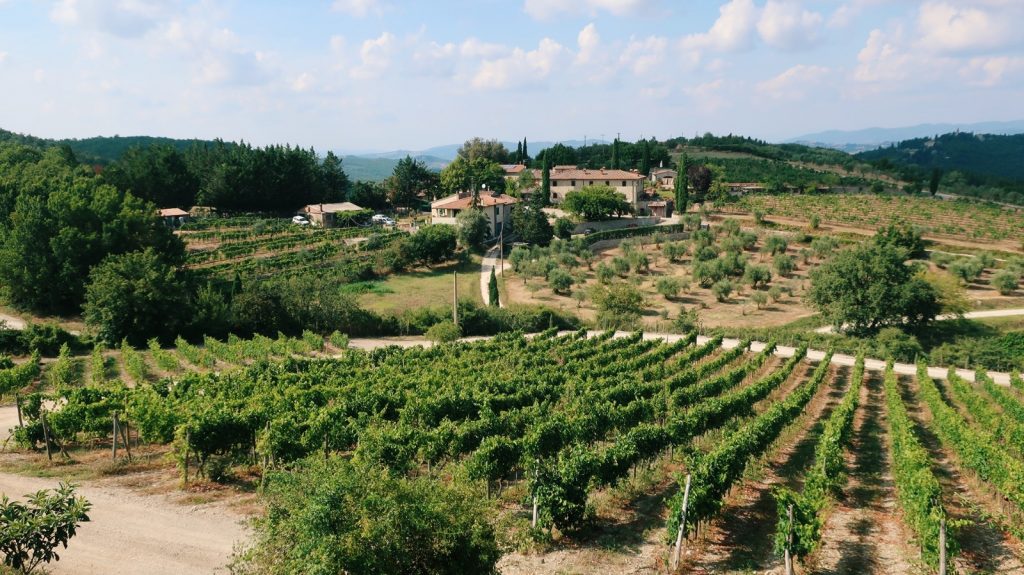 If you don't know much about Chianti or Brunello, I recommend trying some! Both are made using the Sangiovese grape, but the grapes are grown in their respective areas (that offer subtle variations in soil content, weather patterns, etc.). Generally, Chianti wines are more oaky and more acidic than Brunello ones. Due to the longer aging process, Brunello wines will be lighter in color and take longer to aerate.
Other Tuscany Tours:
Siena Duomo
Leaning Tower of Pisa
Ballooning
Check out these 5 Must-See Places in Italy.
Florence
Florence is Tuscany's capital city and was once the center of medieval trade and finance in Europe. Our stay here overlapped with the days that the museums and churches were closed (unfortunately). If you haven't heard about this, you might want to note that Mondays are a common days for attractions to close in Florence.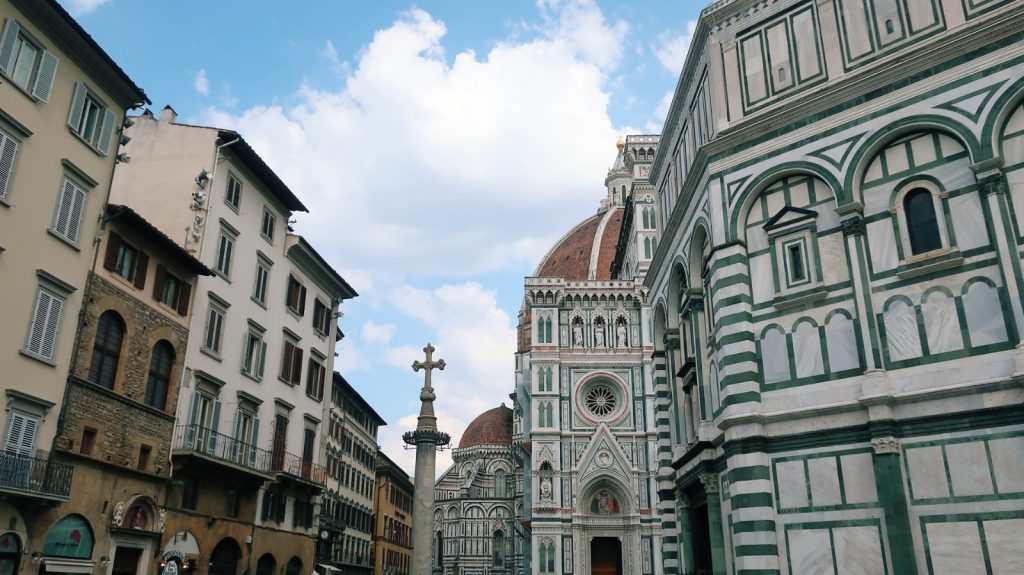 Given the situation, we were lucky to find an amazing Renaissance walking tour. This was the cheapest tour we took (approximately $40 per person), as it did not include any admissions. Still, we had an excellent experience! Our tour group was quite intimate and the guide was great. She shared so many interesting historical facts that made the city come to life for us. If we could have, we definitively would have done a Duomo skip-the-line tour.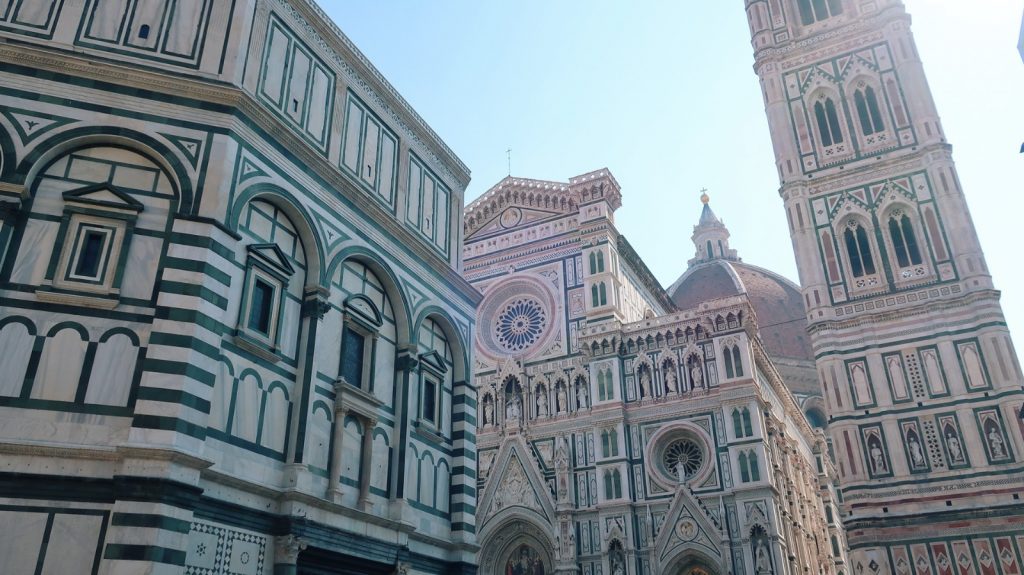 Other Florence Tours:
Michelangelo's David
Duomo
Uffizi & Palazzo Vecchio
Cinque Terre Day Trips
A Note Regarding the Cinque Terre Day Trips: We considered this one. The village is quite colorful and enchanting, and I was very tempted. I've had friends that have visited this area and were not disappointed. However, we decided against it when taking into consideration the commute.
The drive (just one way) will take 2-3 hours and you have to come back! Overall, it takes your entire day and the travel may not be the most comfortable. I'm not trying to discourage any one from doing this, just trying to encourage you to weigh your options. It may depend on how much time you have in Florence because you would be sacrificing an entire day.
However, if you have a few extra days to spare, I highly recommend spending a few days in Cinque Terre. There are plenty of cool hiking opportunities!
Venice
As this was the last leg of our journey, we skipped the longer tours here. Although, we did sign up for a last minute group gondola ride. Something I didn't realize before coming to Italy, gondola ride prices in Venice are steep! You can expect to pay over $150 dollars per person for a private 30 minute ride. We opted for the economic $40 pp group tour with serenade. It was just enough!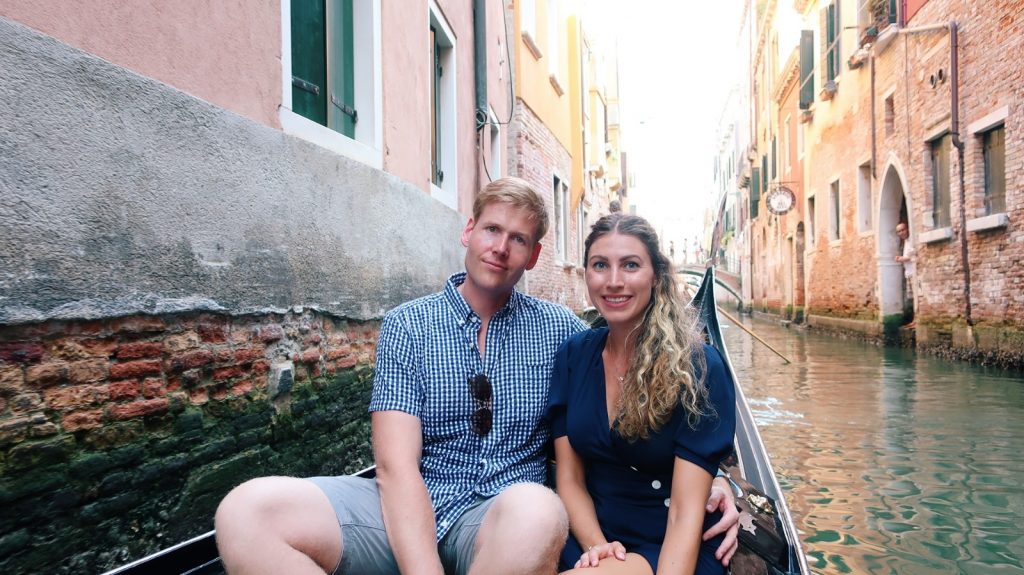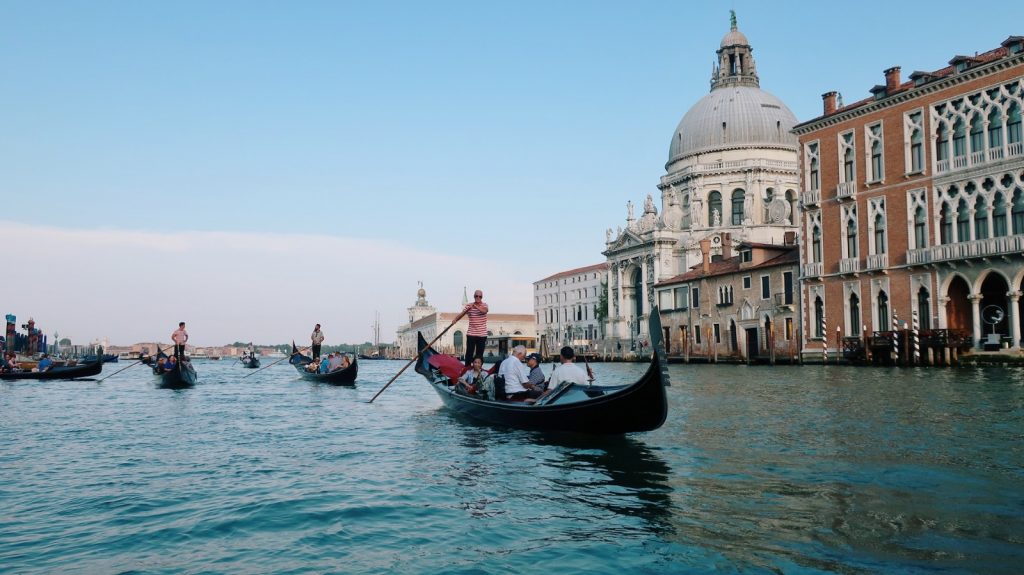 Other Tours in Venice:
Marks Basilica with Doge's Palace
Day trips to Verona
Murano, Burano and Torcello Sightseeing (glass making)
Dolomite Mountains Day trips
Conclusion
There are many incredible tours you can take during your visit to Italy. Overall, they allow you to sightsee in a manner that is efficient and enriching. They expand your knowledge and appreciation for the history, flavors and culture of a region. Above all, if I can emphasize one thing, it would be to do your research! However long you spend comparing companies and reading reviews will be paid forward exponentially during your trip. Getting a great guide will ensure a great experience. Booking a great tour will ensure great and meaningful memories from your travels. It will allow you to more fully experience the culture and history that Italy has to offer.
What's the best way to see many Italian cities easily and efficiently? traveling Italy by train Learn more about .
If your Italy journey includes Rome, be sure to read Best Rooftop Bars in Rome to Enjoy Aperitivo. 
If you're interested in shopping while in Italy, you'll have to read Where to Shop in Europe.