This Naxos tourist map includes all the attractions you won't want to miss. Besides Naxos tourist attractions, you'll find top-rated restaurants, rooftop bars, and beaches. 
Naxos Tourist Map
Naxos island is part of the Cycladic island chain off the coast of Greece. It's a convenient island to get to because you can fly in from Athens or ferry from many popular Cycladic destinations.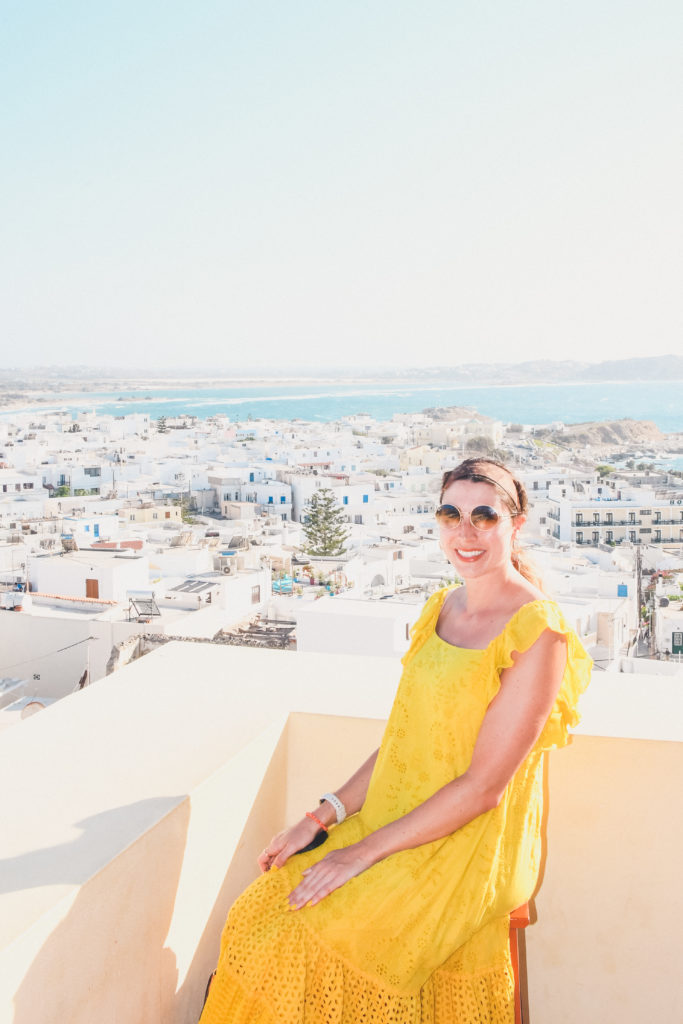 The flight from Athens to Naxos takes a speedy 45 minutes. If you take a high-speed ferry from Santorini, you'll arrive in Naxos in under 90 minutes. When traveling from Mykonos, it will take 2-3 hours by ferry to get to Naxos.
Why choose Naxos? We know you have limited time in Greece and many islands boast beautiful coastline, fun nightlife, and historical treasures. Naxos island is the perfect place to ditch the masses, relax and unwind.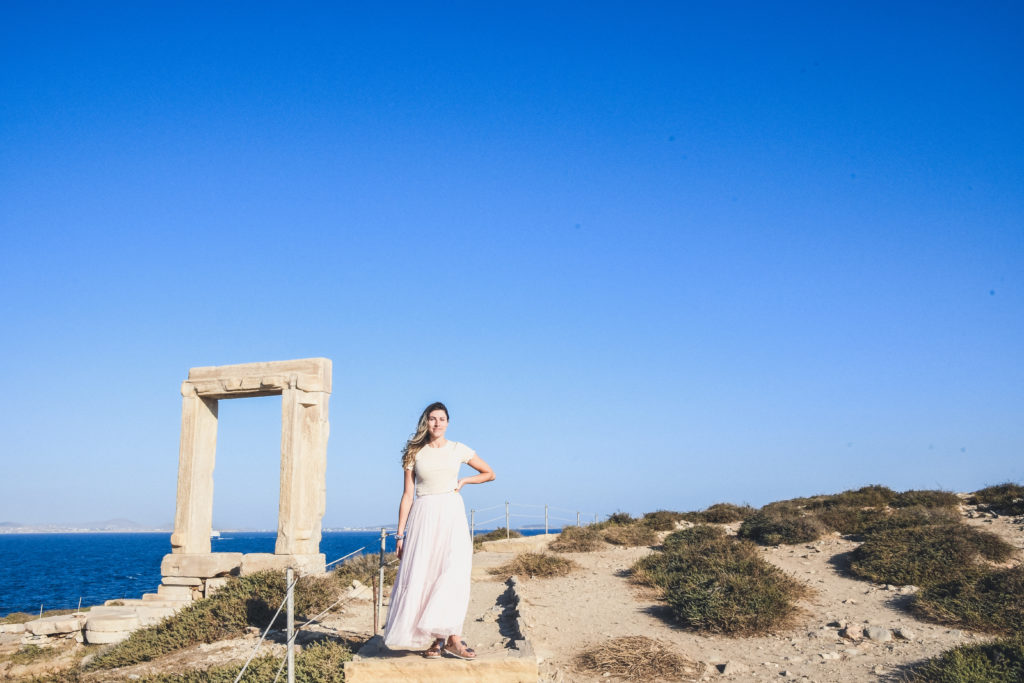 Naxos Greece has an unpretentious, beach-bum atmosphere. It's also the best Greek island for hiking. The highest peak in the Cyclades is on Naxos island. Naxos attractions include beaches, historical sites, and museums.  
Naxos city is the capital of Naxos. It's where you'll find the port, as well as shopping, dining, and entertainment. This is where many Naxos hotels are located. 
Take a look at our Naxos map, besides Naxos City the island is largely undeveloped. Winding roads connect tiny villages, a handful of archeological sites, and unspoiled beaches. It's quite unapologetically rural and rustic – a breath of fresh air compared to the intensity of Oia, Santorini. 
Naxos Tourist Map
Wondering what to see in Naxos? Let this be your guide. Besides Naxos tourist sites, you'll find a map of Naxos beaches, restaurants, and bars. 
How to Use This Map: If you click the tab at the top left corner, you'll be able to select specific layers. Click the checkmark to select or hide specific categories.
Save This Map: Click the brackets in the top right corner to expand the map in full view. It will open in a new tab. Under the map title, right of the map description, there is a star. Click this star and the map will be saved to your Google account  in Google Maps. You can access it later from your computer or device. On desktop, go to Google Maps and click 'Your Places,' and 'Maps.' On app view, select 'Saved, scroll down and click 'Maps.'
Cultural Experiences
Naxos island has been inhabited since prehistoric times. It's a place where human traditions have been brewing for quite some time. This history can be read about in a museum, but it can also be experienced firsthand.
The culture of the Cycladic islands is best enjoyed through experience. This is what you'll remember most from your Naxos holidays.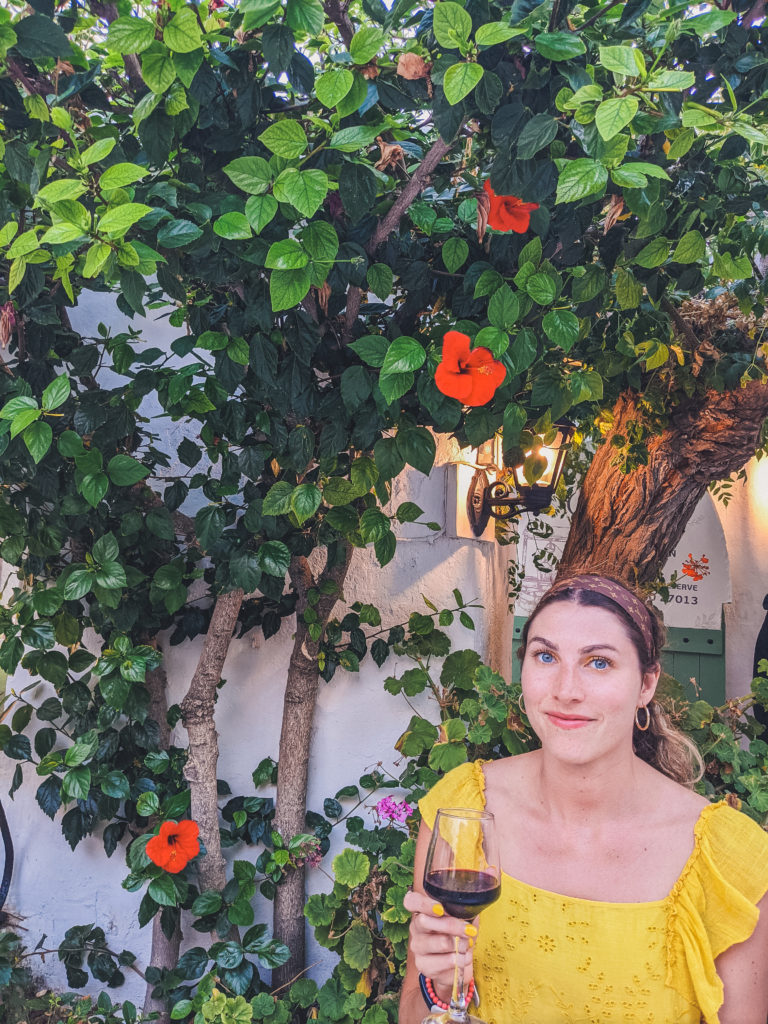 Marble Carving
The history of Naxos is intertwined with the history of marble. Naxian marble has a unique composition. Its calcite crystals are typically transparent and distributed randomly. This results in a blue-gray shimmer as well as the appearance of depth.
The calcite crystals in Naxian marble have been recorded to span 15 mm. Naxian marble is one of the largest grained marbles across the world.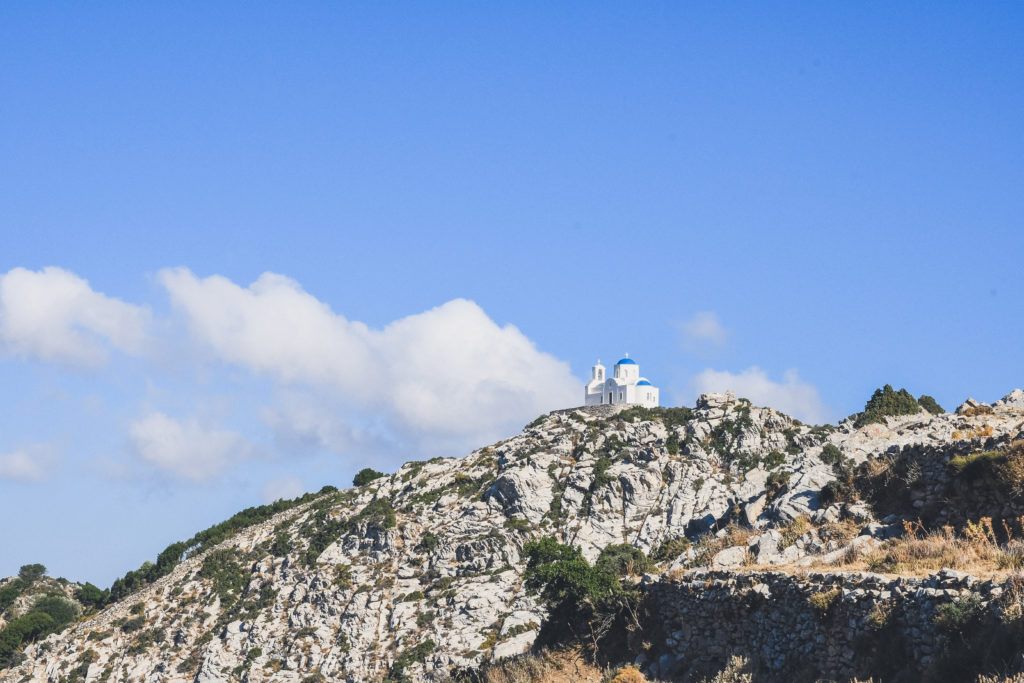 During ancient times, Naxian marble was one of the first 'island marbles' in use. Naxian marble went into the roof tiles at Olympia and in several Acropolis structures. It continues to be mined today.
While you will appreciate Naxian marble in museums and archeological sites, you may consider a more immersive marble experience. Join a marble carving workshop with a local sculptor.
Book a marble carving workshop in Naxos.
You'll get a chance to learn more about this precious rock and how artists and artisans have worked with it throughout time. The marble workshop takes place in a private garden under the shadow of olive trees. 
Snorkeling and Scuba
Naxos is an underwater paradise. The waters surrounding the island are warm, shallow, and crystal-clear! Nature-lovers shouldn't miss this privileged opportunity to experience marine life firsthand. The best Naxos island tours involve snorkeling or scuba diving.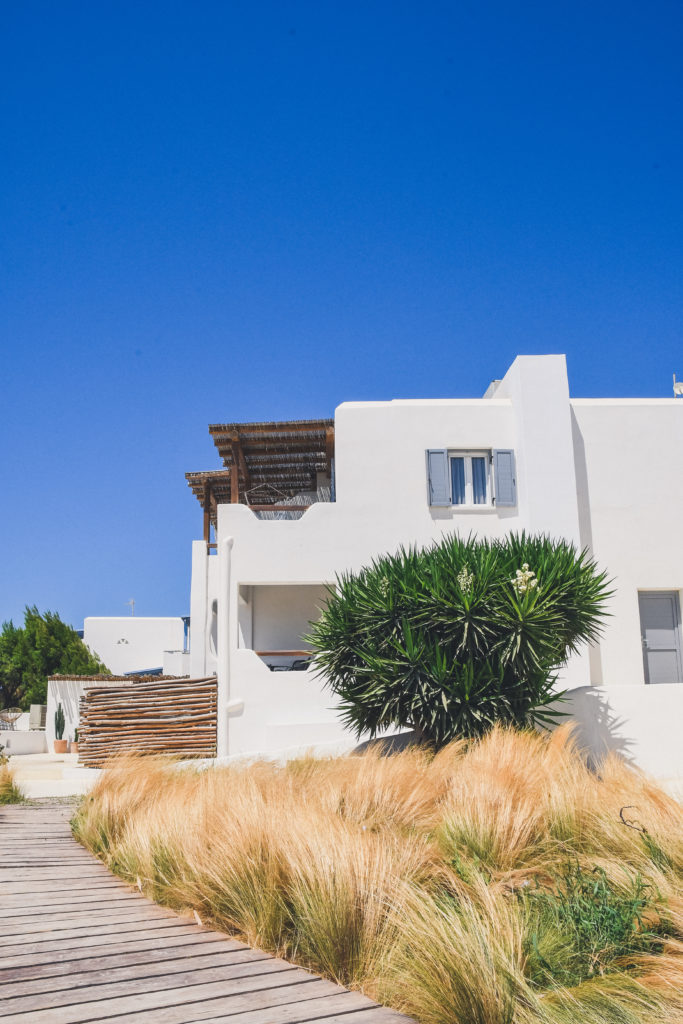 You'll be delighted to discover the immense diversity of fish and sea creatures. You'll have a good chance at spotting regional black corals, eels, groupers, and a variety of crustaceans. Not to mention the breathtaking rock formations! 
Discover the top-rated snorkeling tour in Naxos.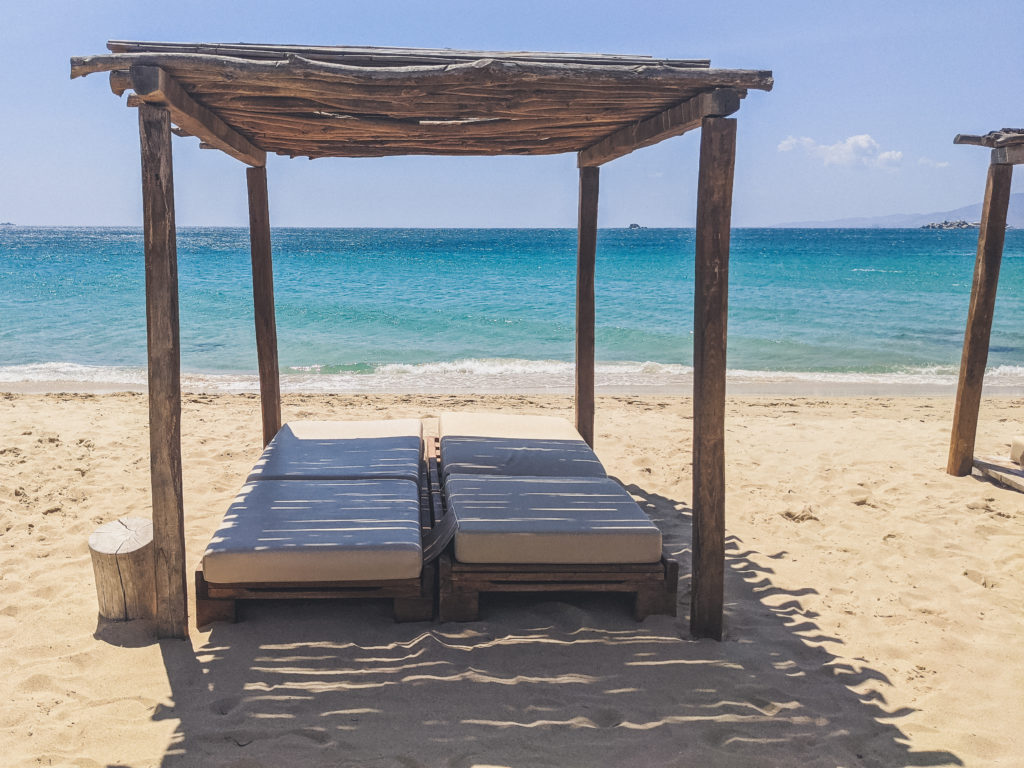 Consider visiting the nearby small Cyclades with a snorkeling tour. You'll be taken to some of the best snorkeling spots off the beaten path. Divers will rejoice at the abundance of interesting shipwrecks to explore. If you sign up for scuba diving, you won't be disappointed with your Naxos booking!
Food and Wine
If you're a fan of farm-to-table cuisine, you'll be delighted with Naxos food culture. Best of all, these Mediterranean-style dishes are as healthy as they are fresh. 
Naxos is considered the most fertile island in the Cyclades, and much grows here! From potatoes to tomatoes, olives, and oranges, you can bet that they came from nearby. Plus, there's the bounty from the Aegean Sea.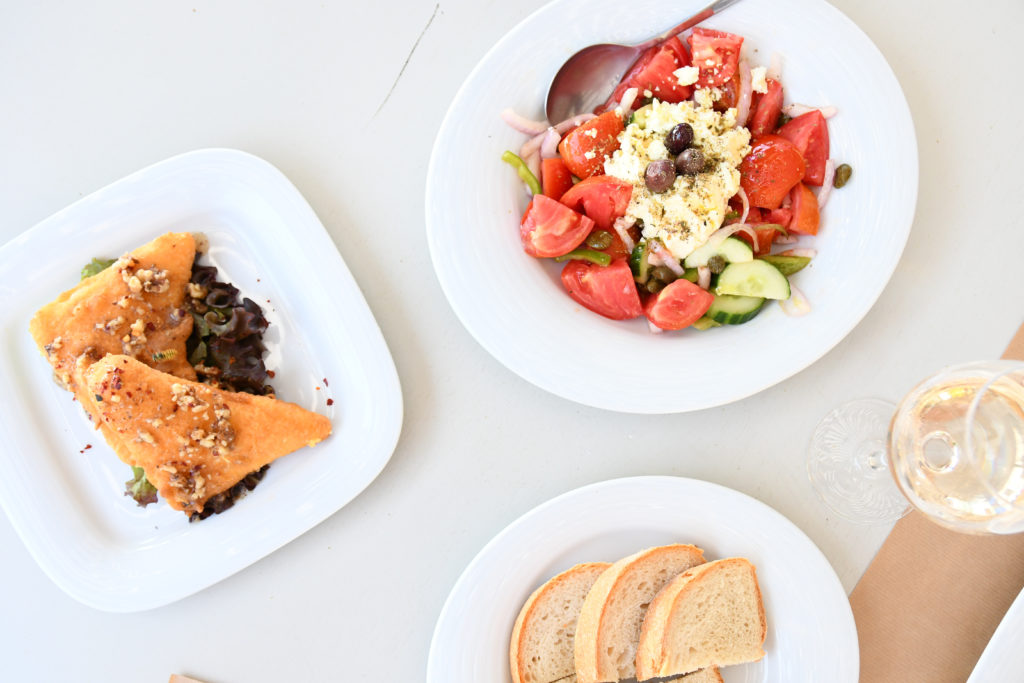 Have an unforgettable food experience in Naxos City.
Naxos cheeses are also worth a try! The regional delicacies include graviera, mytzithraxynotyri, and provio. You can try them raw or Saganaki style (fried). You'll find many recommended restaurants on this map of Naxos town. Dining out is one of the unforgettable things to do in Naxos
Many restaurants in Naxos City have histories that span generations.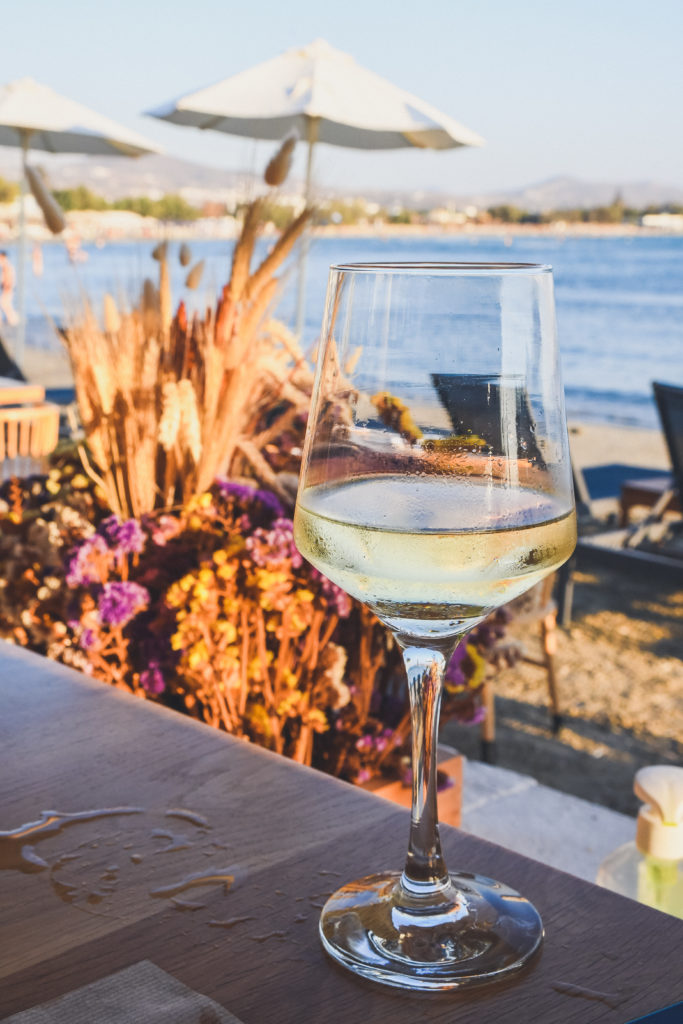 Be sure to book a food tour in Naxos. 
The fertile soils in Naxos are perfect for growing grapes. It is even rumored that Naxos is the birthplace of the Greek God Dionysus (he's the God of wine & debauchery). Grapes have been grown in Naxos since ancient times.
Visit Saint Anna Winery for a vineyard tour and tasting. You'll learn more about the local varieties and try a sample. 
Pottery
The ancient Greeks were the original potters. They made amphoras, cups, and bowls out of clay thousands of years ago. Pottery was one of the earliest human inventions.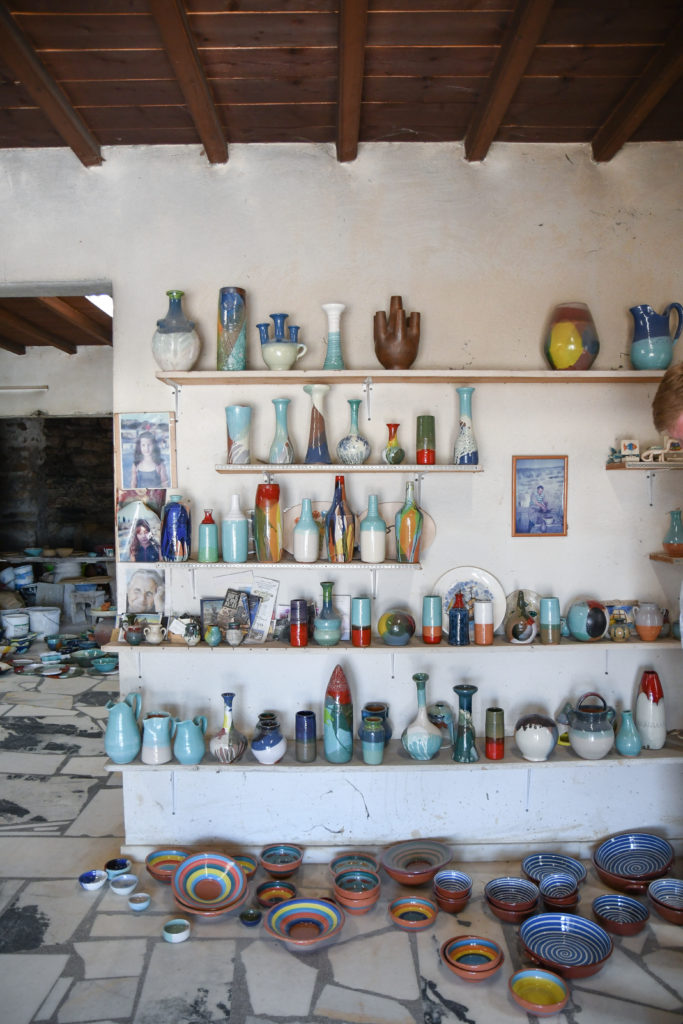 The ancient Greeks used larger pots for cooking and storing food. Smaller pieces were used for eating and drinking. Larger pots were used for decoration. Even cremated remains of family members were stored in pottery. 
You can appreciate many pieces of historic pottery in the museums of Naxos. Although, there's a most interesting way to enjoy pottery.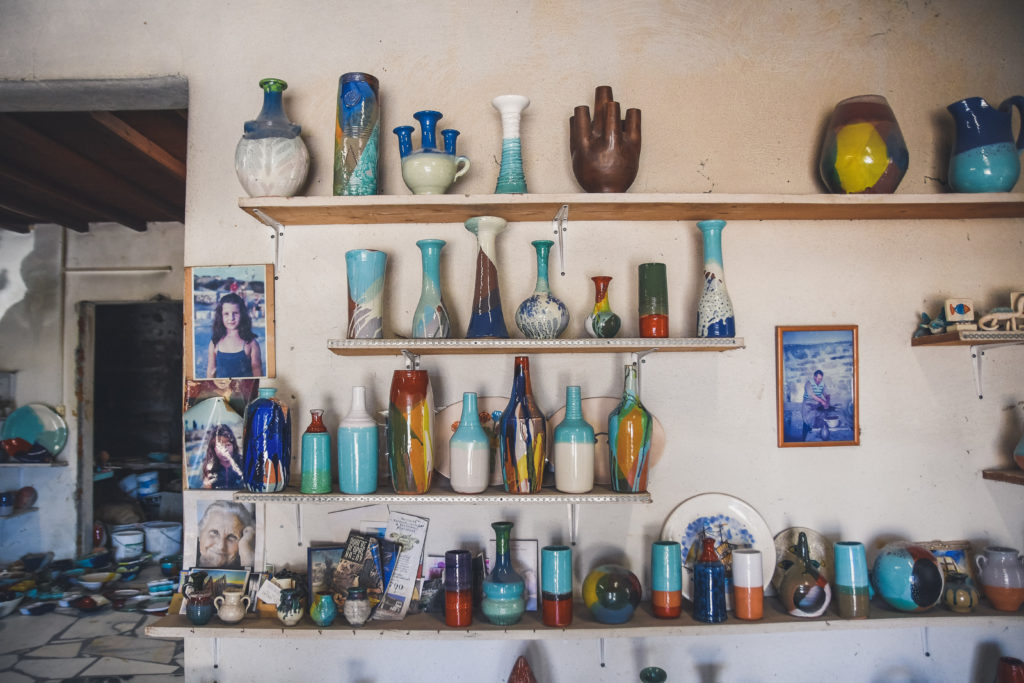 Visit Manolis Lybertas's Workshop in Damalas for a pottery demonstration. It's an unforgettable experience. The owner is a 4th generation potter with truly remarkable skills. This is the best place to pick up a beautiful, handcrafted souvenir. 
Archeological Sites
You'll find many archeological sites on this Naxos Island Map. Naxos has been inhabited by humans for nearly 200,000 years! Researchers have discovered remnants of early Cycladic civilizations as early as the middle Paleolithic era. 
During the 7th and 8th Centuries BC, Naxos was the center of trade in the Cyclades. It was an important source of marble for the mainland. Many of the important archeological sites in Naxos feature Classical era ruins.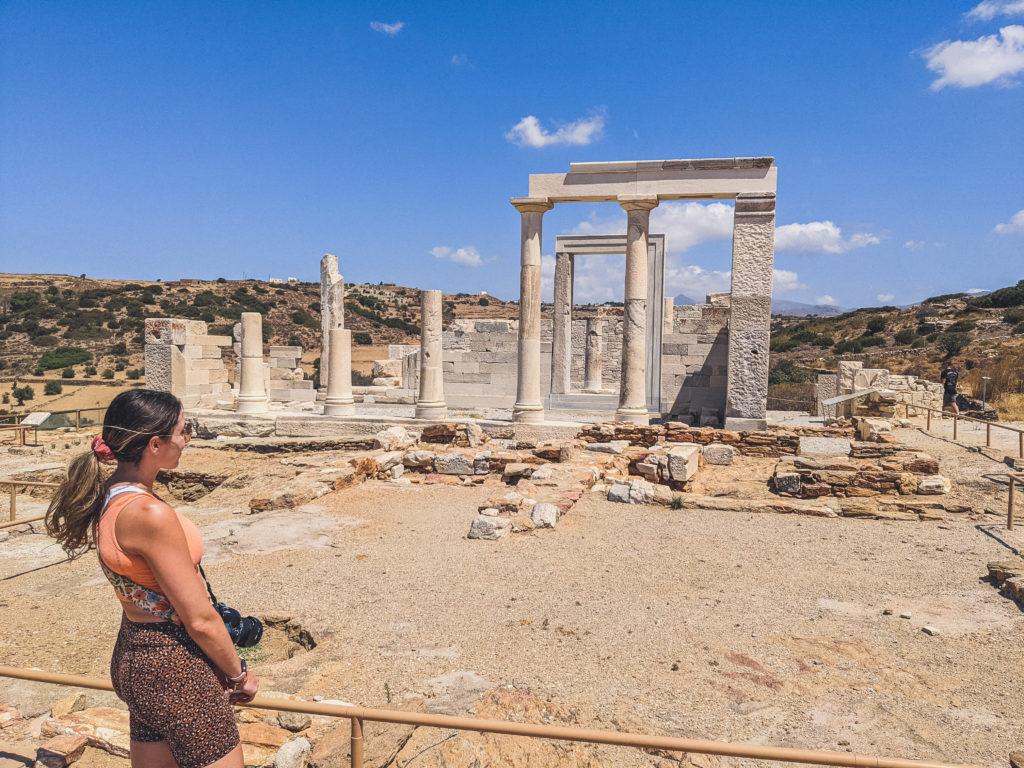 Temple of Demeter
One of the important archeological sites on this map of Naxos is the Temple of Demeter. It's located in the village of Sangri, about a 25-minute drive outside Naxos City. 
The temple was built around the 6th Century BC out of the finest local marble. Demeter was the goddess of agriculture. Temples to Demeter were often built near fertile areas where the Ancient Greeks intended to farm.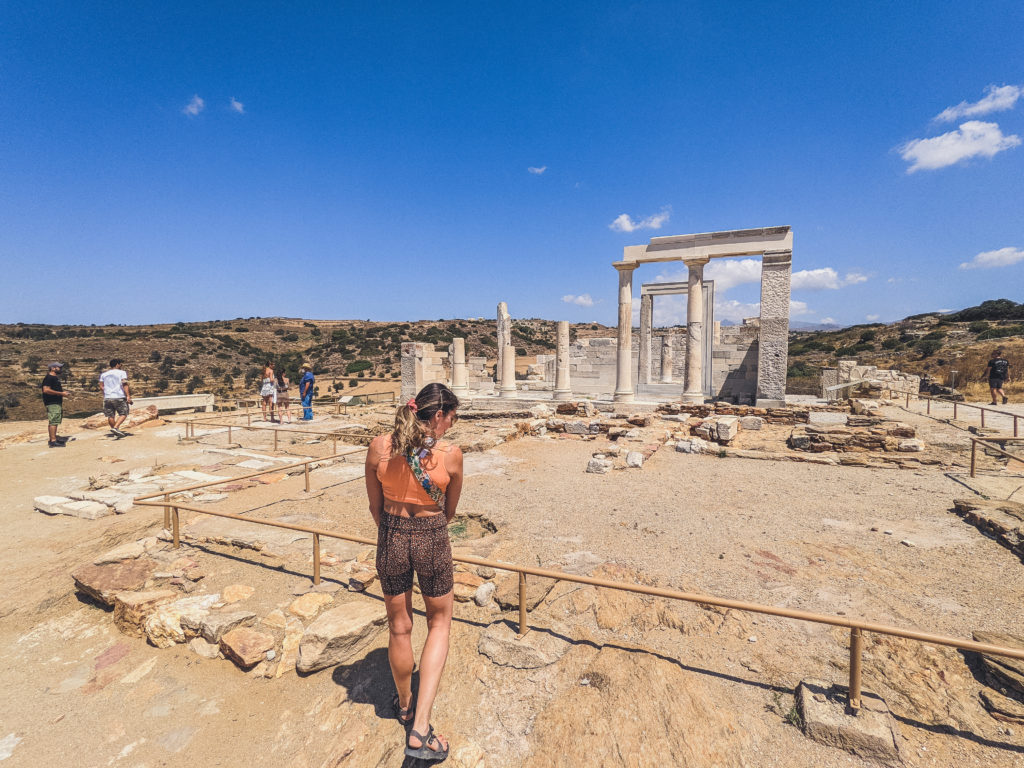 Visiting the Temple of Demeter is one of the fun things to do on Naxos. It is one of the few monuments that can be reconstructed with all parts and with the confidence of its original structural details. Parts of the temple have been rebuilt by archeologists. 
Findings from archeological excavations of this region can be viewed at the property's small museum. Check it out when you visit Naxos. 
Apollo Temple
The Apollo Temple is one of the most easily accessed archeological sites on this map of Naxos Island Greece. It's located just a short walk away from the Naxos Port in Naxos City. This is one of the most instagrammable spots. It's where many iconic Naxos photos are taken.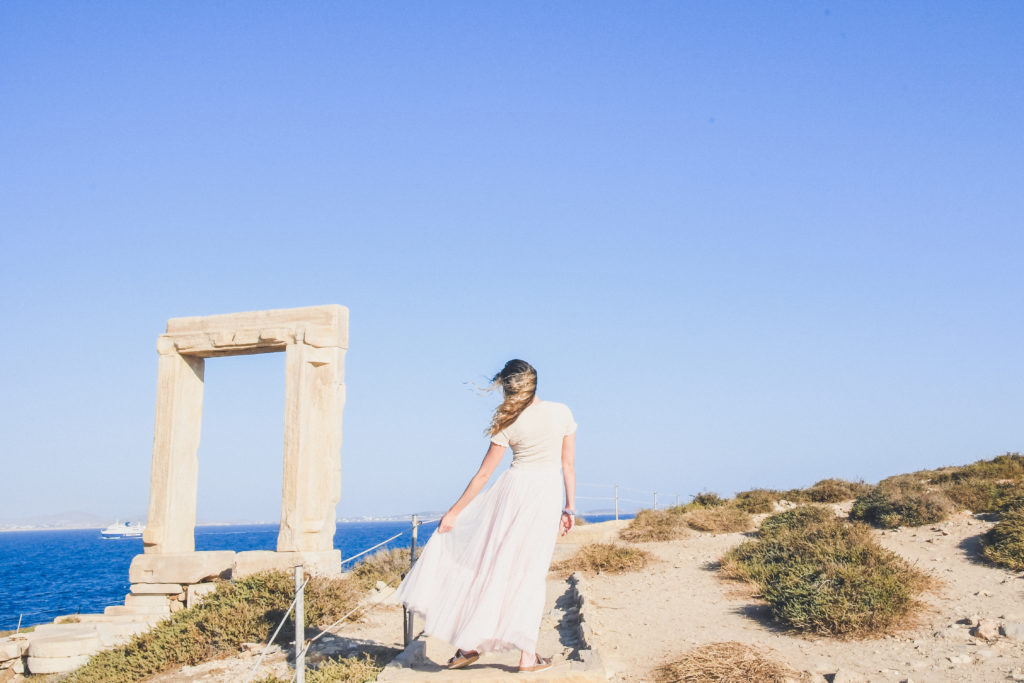 What remains of the unfinished Apollo Temple is a large marble gate. Each massive marble piece weighs close to 20 tons! Construction on this temple began in the 6th Century BC. It was overseen by the Tyrant Lygdamis. He had grandiose ideas to build a formidable temple. When the rule of Lygdamis ended, work on the temple ceased. 
Cave of Zeus
The Cave of Zeus (also called Cave of Zas) is an important place in Naxos maps. According to Greek mythology, the God Zeus spent his childhood here. This is also where he was given the power of lightning by an eagle.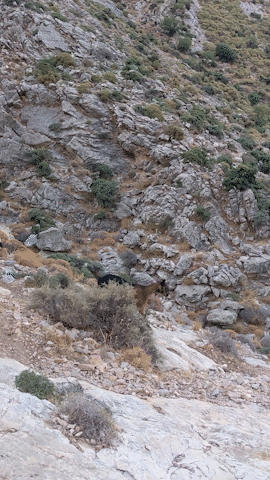 The cave of Zeus has mythologic, geologic, and archeological significance. Nearly 200,000 years ago, Neanderthals lived in the area near Zas Cave. Scientists have since discovered their copper tools, clay pots, and jewelry.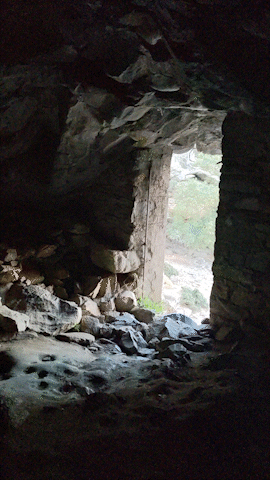 Zas Cave is one of the important Naxos Greece attractions. Many tourists choose to hike from Zas Cave to the summit of Mount Zas. This is the highest peak in the Cyclades at just over 3,200 ft. 
Museums
Throughout history, Naxos has been one of the most prosperous islands within the Cyclades. Its fertile soils and opportune geology made it the perfect place for human inhabitation and trade. Museums are a great place to learn more about the history of Naxos.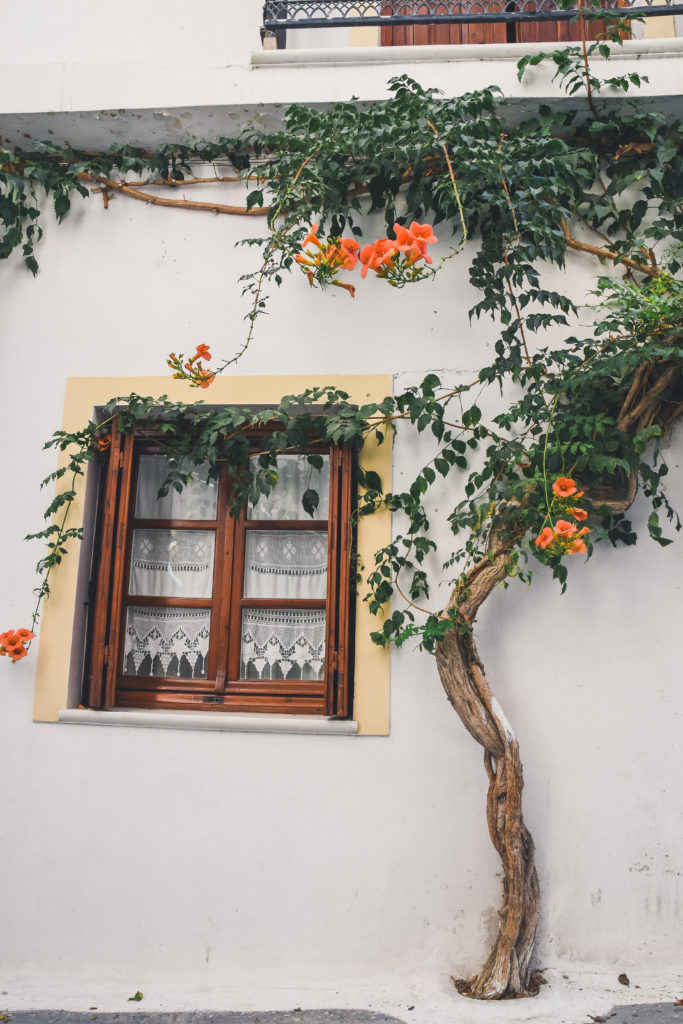 There are many impressive museums on this Naxos sightseeing map. With 200,000 years of human history, it's no surprise that visiting museums is one of the top things to do in Naxos Greece. 
Archeological Museum of Naxos 
Visiting the Archeological Museum of Naxos is one of the best things to do in Naxos City. This is the most easily accessible museum. It's a 10-minute walk from the Port of Naxos. 
This is one of the Naxos Greece attractions that won't take up too much of your time. It's a tiny museum housed within a gorgeous historic building.
The building dates between 1600 and 1800 as a Jesuit school. It is characteristic of the Venetian style. Within, you'll discover the art and everyday objects from the Neolithic period all the way through Christian times. 
There are many Bronze Age sculptures and well-preserved stirrup jars (used to transport olive oil). The Archeological Museum of Naxos has one of the finest collections of marble figurines (second only to the National Archeological Museum in Athens). 
Don't miss this spot on our map of Naxos Greece! 
Della Rocca-Barozzi Venetian Museum
The Venetian Museum is easily accessed in Naxos City. It's housed in an impressive 13th Century mansion. The building was once a headquarters for the Venetian military and later a consulate for the Ottoman Empire.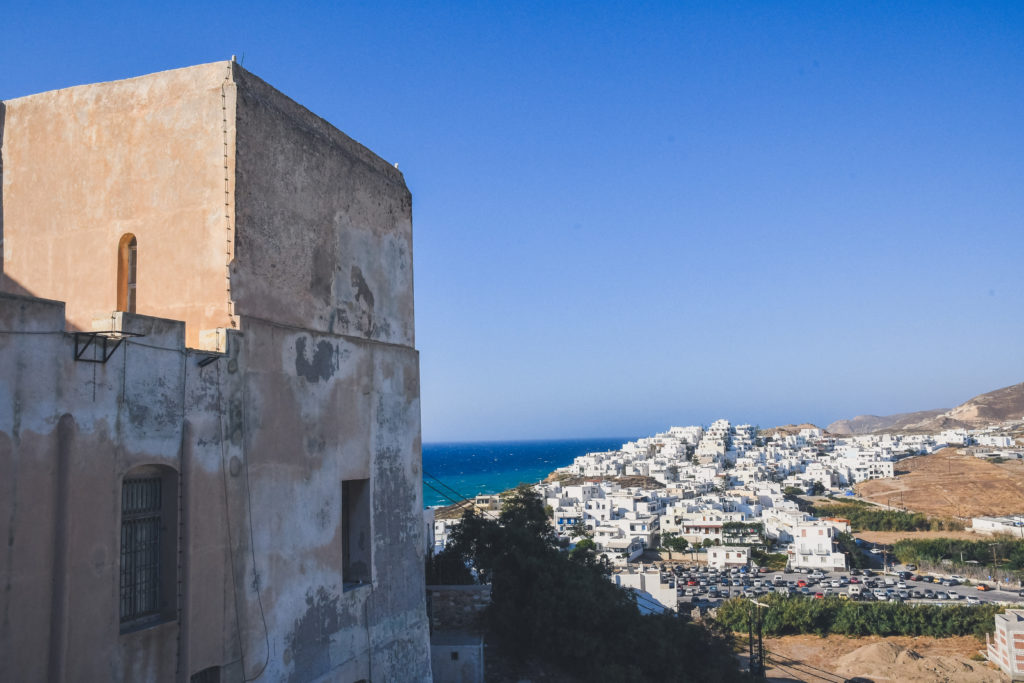 Wander through the corridors to experience what it may have been like to live like an Italian aristocrat. There are many original furnishings as well as artworks. 
Archeological Museum of Apeiranthos
Another impressive museum on this map of Naxos island is the Archeological Museum of Apeiranthos. It's located in the village of Apeiranthos about 40 minutes' driving from Naxos City. 
Visiting Apeiranthos village is one of the memorable things to do in Naxos Island. It's built on the slopes of Mount Fanari and offers picturesque views of the Naxian mountain range. Walkthrough Apeiranthos and you'll feel as if you walked back in time – formidable towers, marble-paved alleyways, and stone houses will leave you enchanted.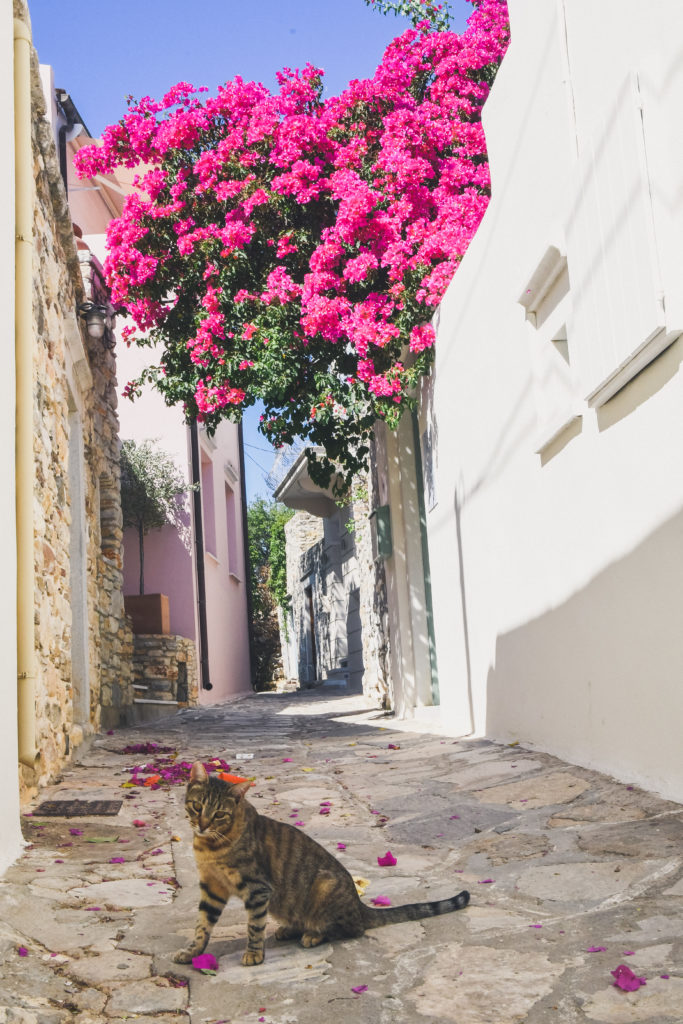 One of the best Naxos island attractions in Apeiranthos is the Archeological Museum. It's a small museum with many interesting trinkets. Parooze the figurines, amphoras, tools, and sculptures. 
While in Apeiranthos, you may consider visiting one of the other museums in the neighborhood. There are museums dedicated to Folklore, Natural History, Geology, and Fine Arts nearby. 
Archeological Museum of Gyroulas at Sangri
The best holidays in Naxos include a visit to the village of Sangri. It is the most mountainous village in Naxos and features Medieval architecture. You can get to Sangri in about 20 minutes driving from Naxos City.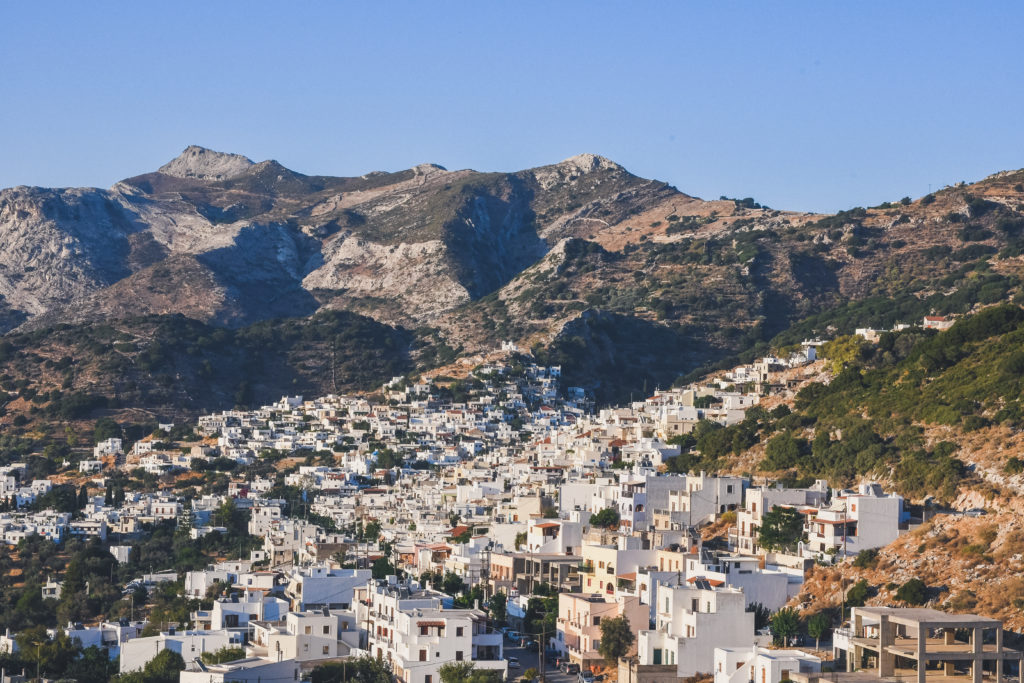 The most famous sites in Sangri include the Temple of Demeter, Byzantine monasteries, and the Archeological Museum of Gyroulas. This small museum is a lovely place for Naxos sightseeing.