Costa Rica is an incredible place to visit in Central America. There are so many adventurous things to do in Costa Rica, and there are so many flavorful foods to try. Most of all, I enjoyed experiencing the warm, welcoming and ecologically mindful nature of Costa Rica's culture. As a nation, Costa Rica is consistently committed to nature preservation and global sustainability. Costa Rica currently generates 99% of their grid from renewable sources (hydropower, wind, geothermal, etc). If you look at Costa Rica on a map, you'll notice a lot of national parks and wildlife refuge areas. That's because Costa Rica has chosen to protect over a quarter of their land from exploitation and industry!
Given the tremendous amount of nature preserves and sanctuaries in Costa Rica, it will come to no surprise that life is abundant here. Locals say, "Pura Vida," or "pure life." This phrase is used as a common greeting, and as a way to express their attitude and philosophy about life. As far as we could tell, life did seem pure and abundant in Costa Rica.
We were lucky enough to spot many different species of fish, sloths, monkeys, butterflies and tons of coati! I've put together this flexible itinerary for Costa Rica because I want you to be able to experience as much of the culture and adventure that we did!I'll go over the best activities of Costa Rica.
Find out what you can do in Tamarindo, Costa Rica.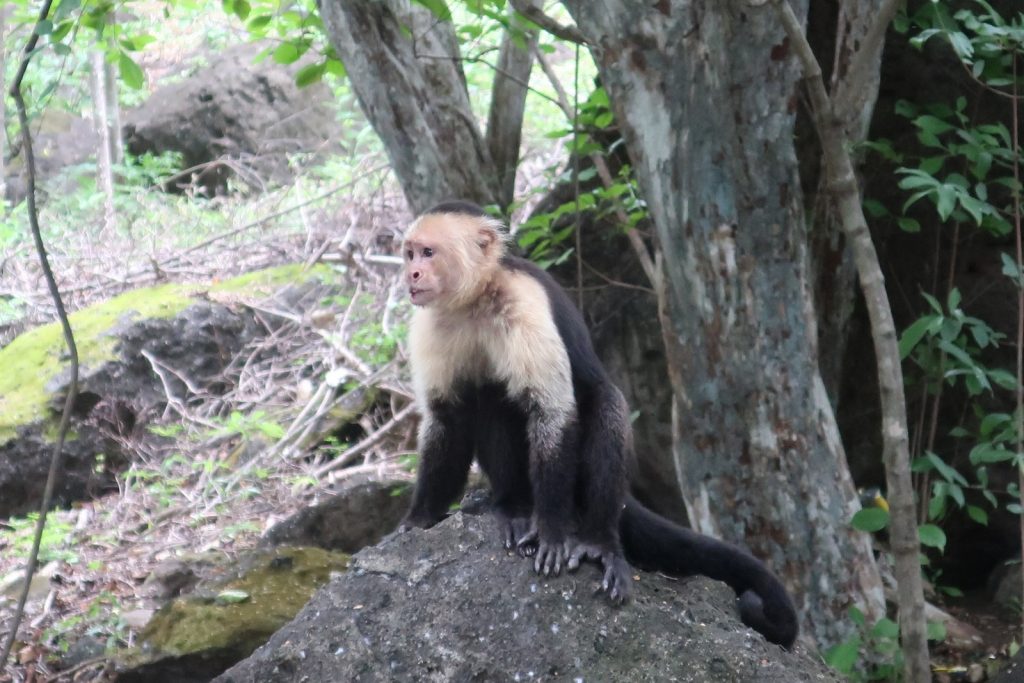 Car Rental
This is a key aspect in ensuring you will get the most out of your trip. I must say, we definitely debated the idea of renting a car in Costa Rica because we didn't know what to expect. We don't speak Spanish. We didn't know what the roads would be like. The rental companies defaulted to stick shift cars. I heard people say that there were no addresses and google maps doesn't work. Ahhhh! … I'm here to tell you that it was okay! Overall, I am extremely glad we decided to rent a car. You will miss out on so much if you rely on only the activities offered by your resort.
Renting a car allows you the flexibility to plan your days, activities and meals more precisely and decide how much time you want to give to each location. Not knowing Spanish was not a problem, everyone we came into contact with during our entire trip spoke great English! English is very common in the touristy places of Costa Rica. We still downloaded the google translator app just in case.
The roads were mostly okay, expect them to be long windy one-lane-on-one-lane and narrow at times. Some of the roads will be poorly lit at night (some without reflectors), and you will need to use your long lights at night and drive slowly. We didn't have any problems. If you exercise standard safe precautions and basic rules of the road, you should be fine renting a car in Costa Rica. Make sure to download offline version of google maps for all your trips in the event that you hit an area with low cell reception. This worked great for us!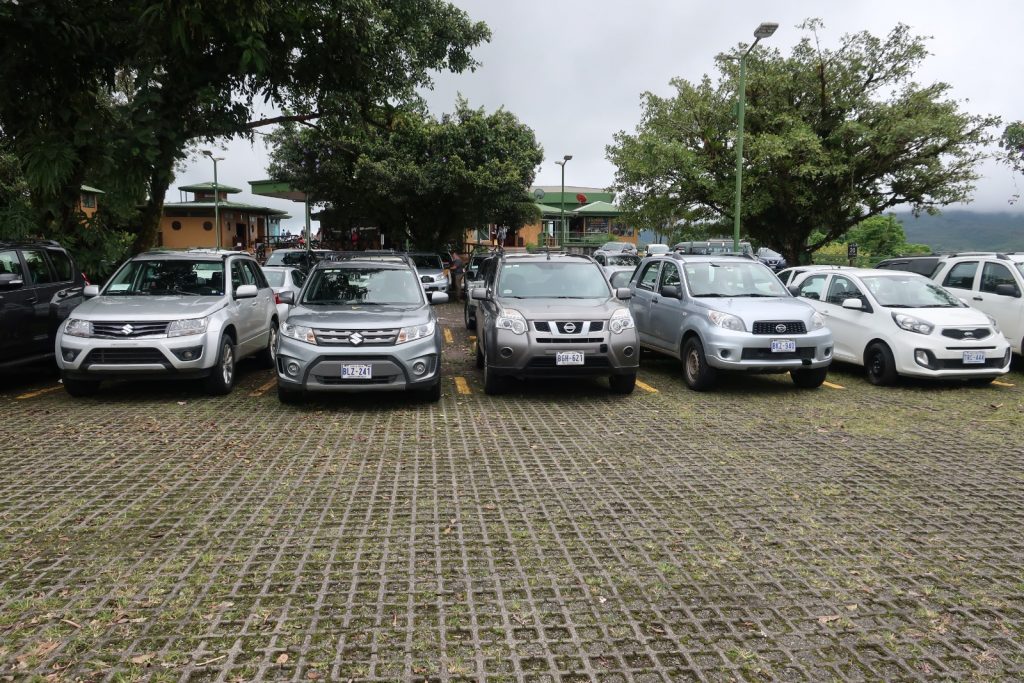 100 Inspiring Adventure Quotes to prepare you for Costa Rica.
Arenal / La Fortuna Region
We started our trip here because there are so many exciting things to do in this area. If you want to start out here, you can fly into either San Jose or Liberia (both airports will be approximately a 2.5 hour drive from this region). I recommend spending at least 2 nights here, but you could easily spend more. We stayed at Arenal Springs Resort.
Things to do here:
Arenal National Park
This park offers plenty of scenic hiking trails. You could hike here for an hour or for 5 depending on your level of interest. This spot offers many scenic views of the Arenal Volcano if you happen to come on a sunny day. I would discourage driving to the scenic lookout accessible by automobile. We tried this, but the roads were really rough! They were the worst we saw during the whole trip, and it would have been easy to get stranded in one of those holes.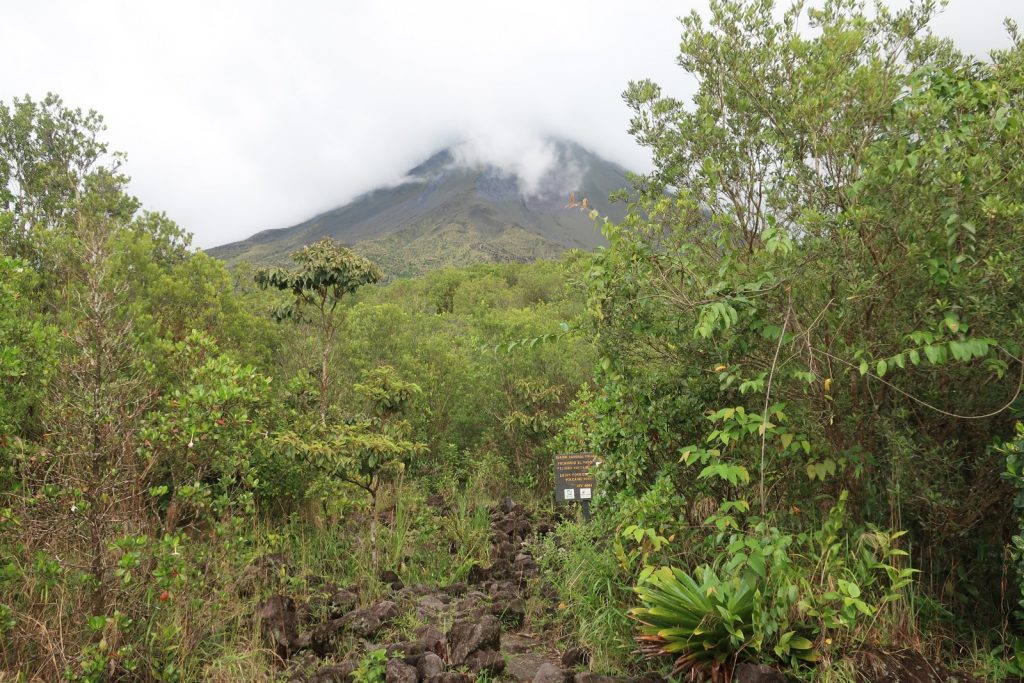 La Fortuna Waterfall
This waterfall is quite massive and impressive! You have many opportunities to take a scenic shot here. Also, you can swim in the stream and hike a little. Don't forget a raincoat in Costa Rica, find out more about what you can wear on this trip.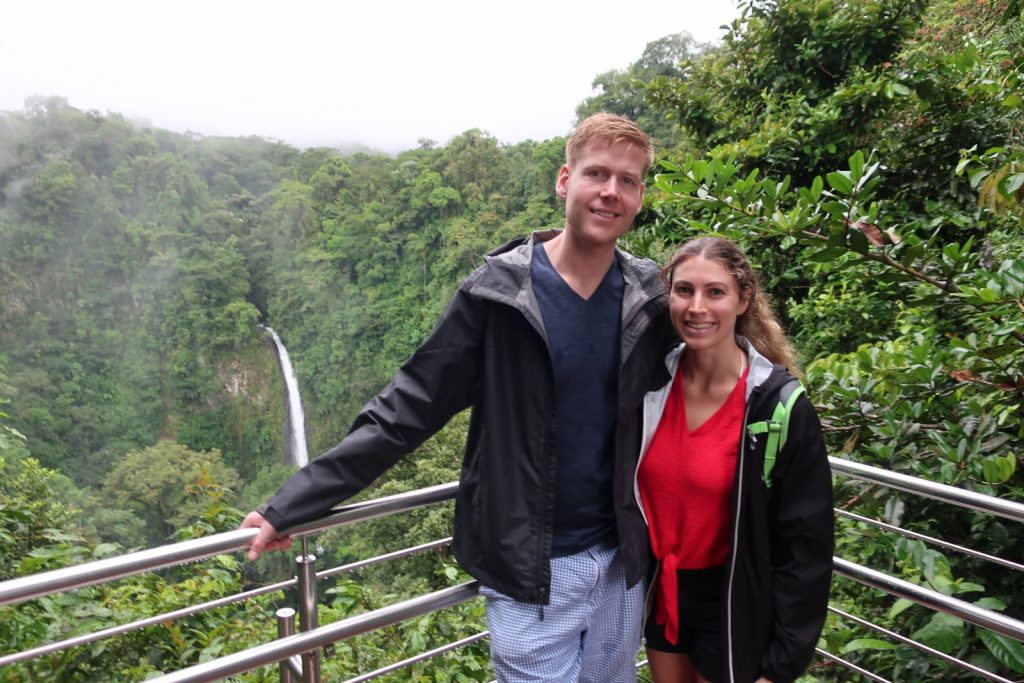 Mistico Arenal Hanging Bridges Park
We visited this park for the hiking trails and in hopes of spotting some wildlife. We were able to catch the coatis here. The park is huge and offers guided nature tours. There is also a horse farm and a spider monkey canyon (these activities require a scheduled tour). We didn't go with a tour, we just showed up and payed the entrance fee to enter the hiking trails.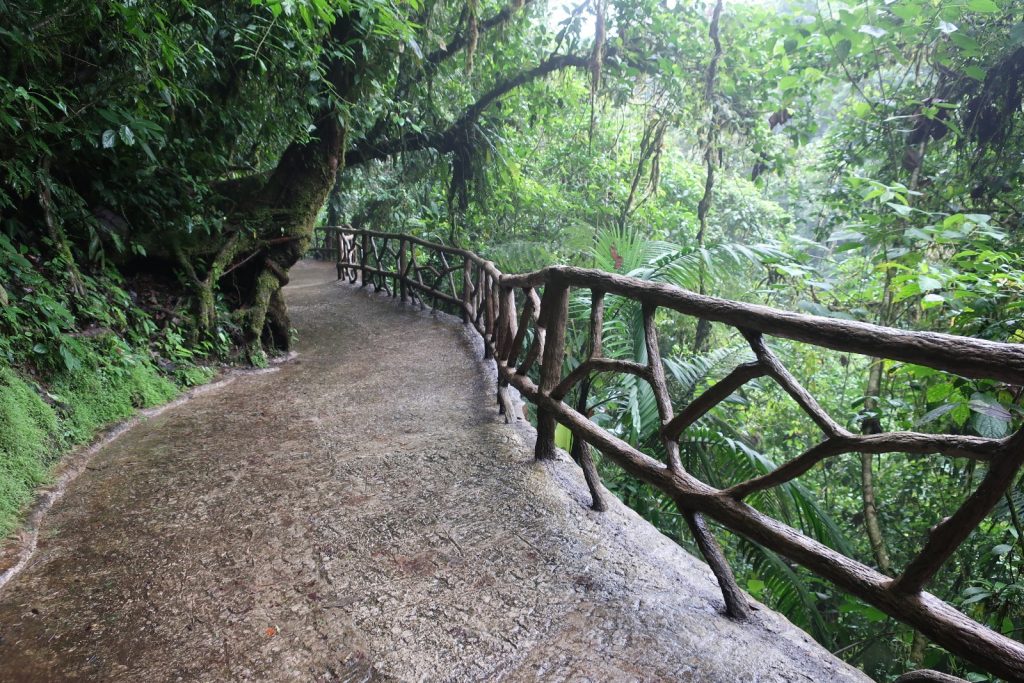 The bathrooms here are very clean also. I was impressed. For more information, you can visit their website here.

Hot Springs
Likely, your hotel in this region will have access to some kind of hot springs. They are very common and sprinkled all around the volcano region. Some are free and easy to get to right off the road. We went to Tobacon hot springs even though our hotel had hot springs on site, and I would highly recommend this!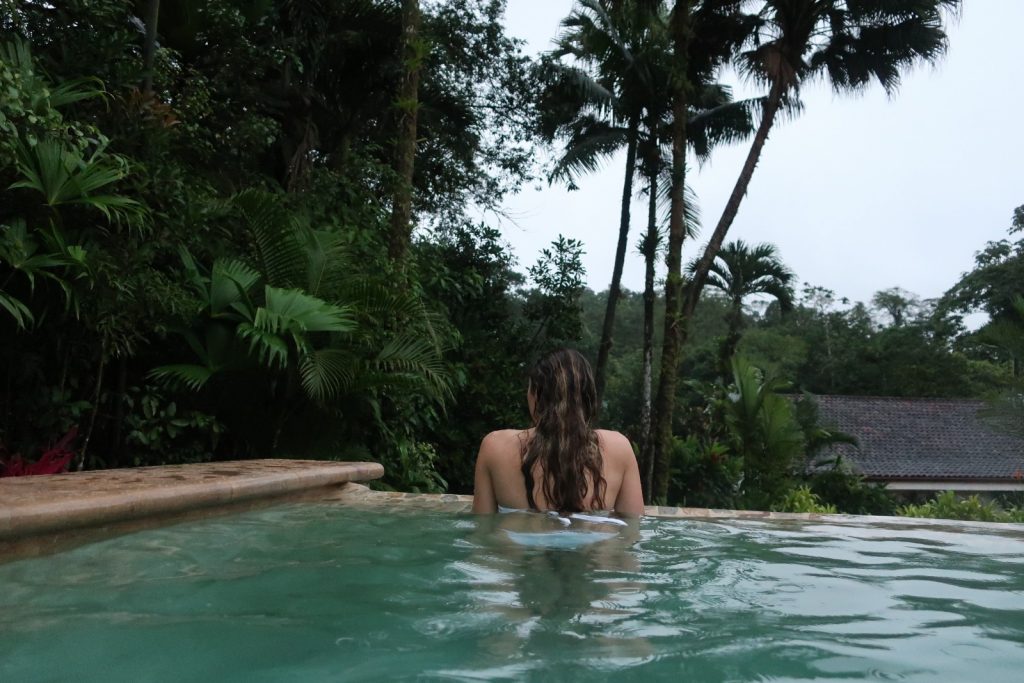 The price of their one day pass is steep ( $90 per adult) but does include a buffet meal of your choice (lunch or dinner). I would recommend this place because the resort and the hot springs are absolutely beautiful and vast.
You feel more like you are at a luxurious spa then outside in a jungle river. I also recommend going in the evening, as you will miss most of the crowds. Plus, this is a perfect relaxing and romantic activity to do after a long day of hiking and exploring. The dinner was okay for a buffet, nothing to impressive or too disappointing.
You can bring things to change and rent a locker there during your stay. They also have showers and facilities. While the resort is top notch, the dress code at dinner is quite casual. Some people come in bathing suit cover ups, others in heels (this is certainly not necessary).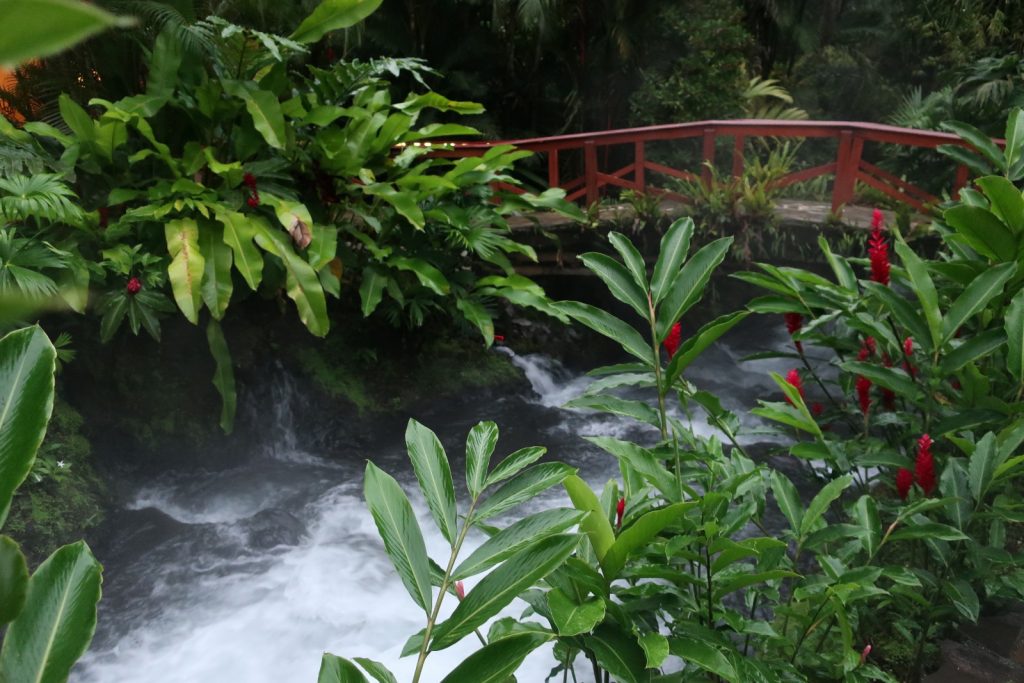 White Water Rafting
This is an activity that we missed during our visit, but is very popular in the region. I would discourage this activity during rainy season or at any time where there is high winds or excessive rain. In October of 2018, 4 young healthy and physically fit American men died when rafts overturned and heavy currents pushed them along the rocky riverbed. Overall, I think this activity is safe to do on most occasions but persuasions should be taken in the event of inclement weather.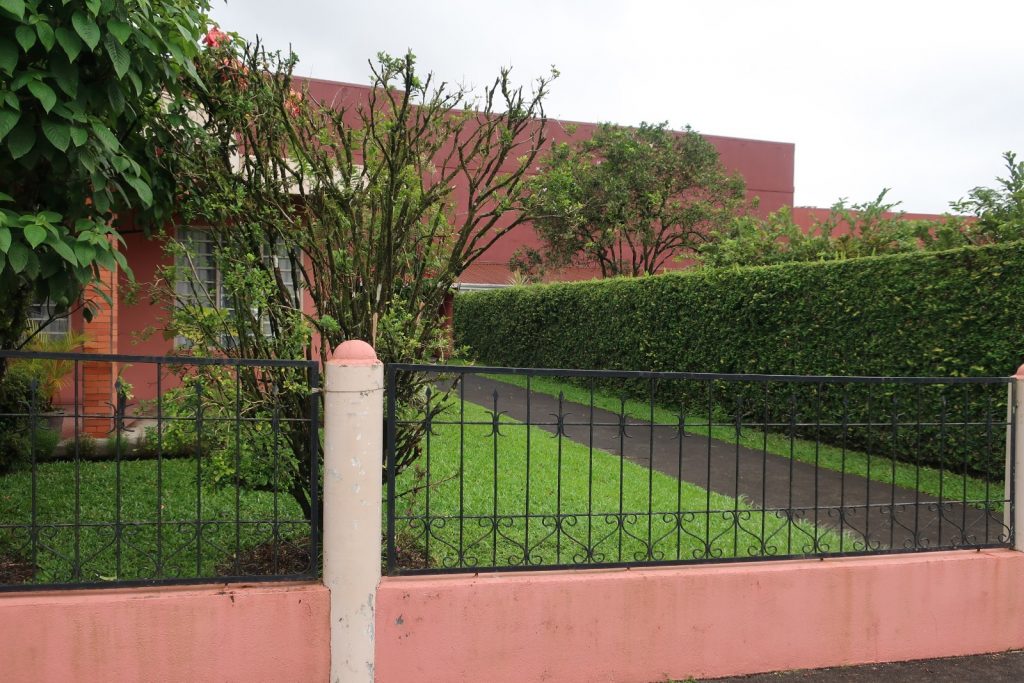 La Fortuna Downtown
This is the spot for restaurants, nightlife and locals. You can take a stroll through the beautifully landscaped Fortuna Park, shop for souvenirs and try the local restaurants. I highly recommend Don Rufino and Marisqueria Snapper's House. Don Rufino also offers online reservations through open table, for the hyper organized travelers.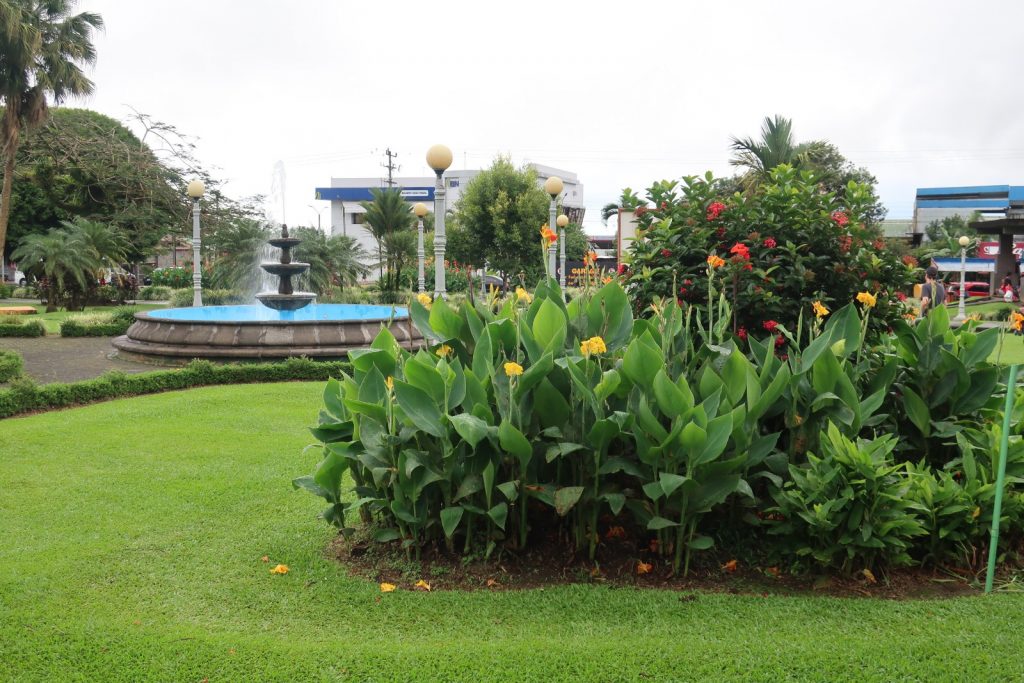 Monteverde Region
We visited this region briefly and did not spend a night here (as our trip was only 5 days long total), so we only had a chance to visit the cloud forest and do a coffee tour.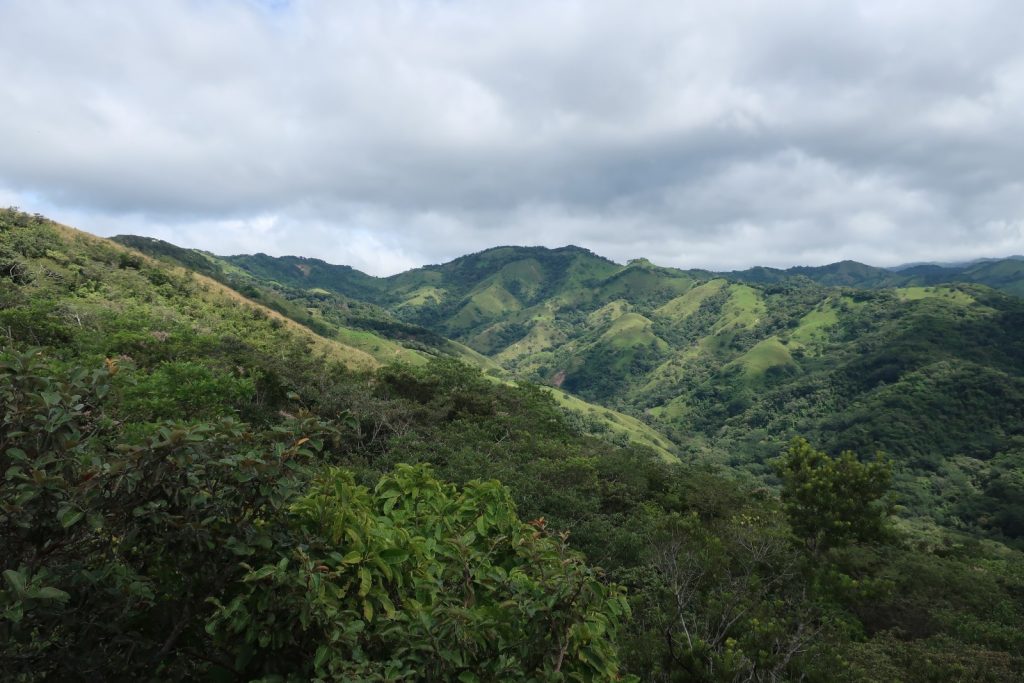 However, having the opportunity to go again, I would certainly spend more time in Monteverde. There is an abundance of activities here! You could easily spend 2-3 nights here and not get bored. Monteverde is about a 2.5 – 3 hour drive from the Arenal region.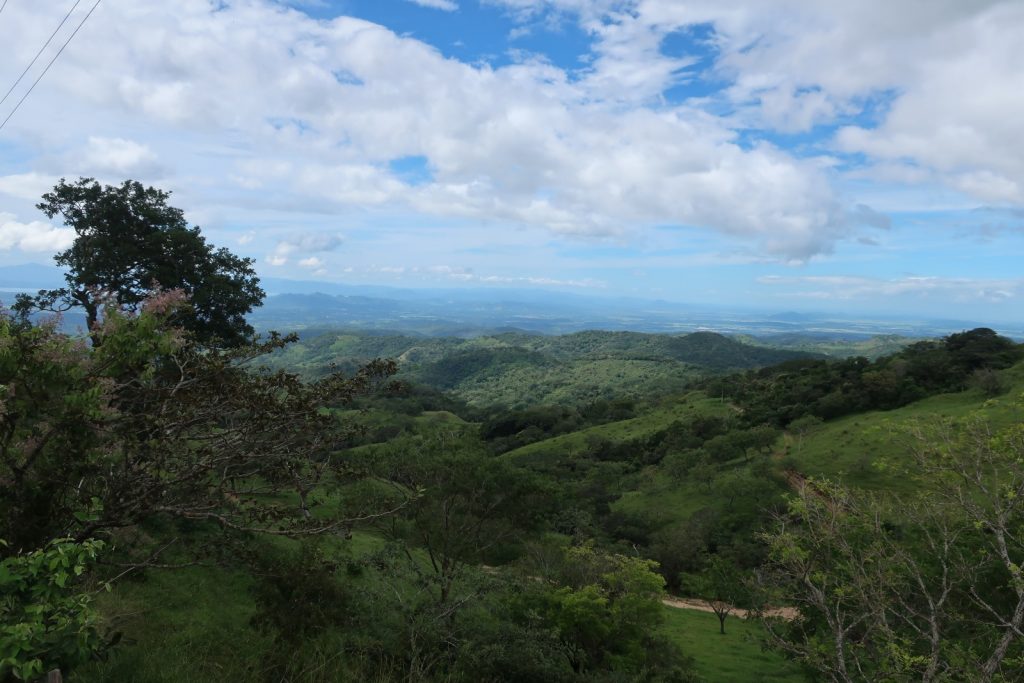 Monteverde Cloud Forest and Biological Preserve
This is the big ticket item in Monteverde, drawing a quarter of a million tourists to the region each year. This is a great spot to hike, although it can get quite muddy during rainstorms. I would highly recommend bringing comfortable closed toed shoes and a raincoat.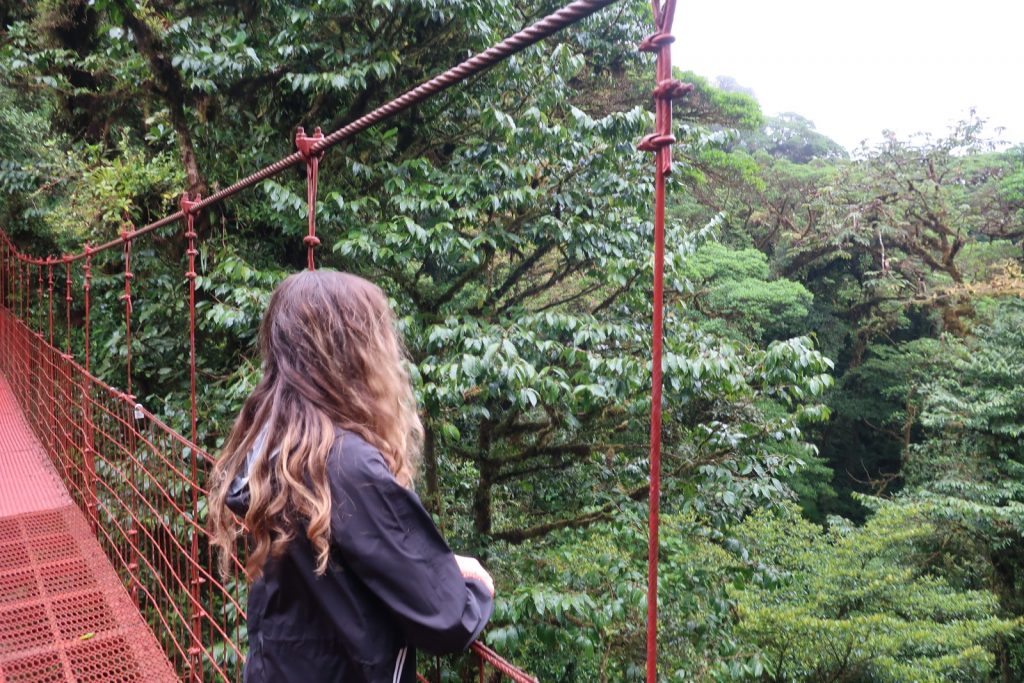 Unfortunately, we did not get to appreciate the expansive panoramic views here during our visit (it was too rainy and cloudy). However, we did see a few more animals here. For more information, check out their website.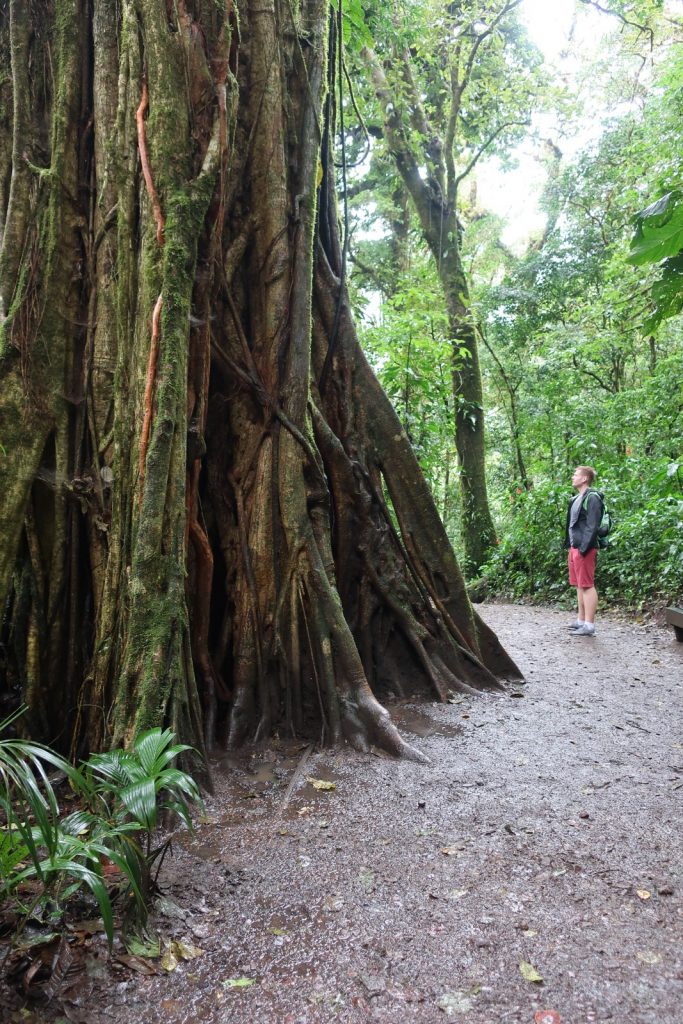 Monteverde Coffee Tours
This was the only organized tour we did and I would highly recommend it especially for coffee lovers. We did the tour through Don Juan tours. This tour included information about local coffee, chocolate and sugarcane farming processes.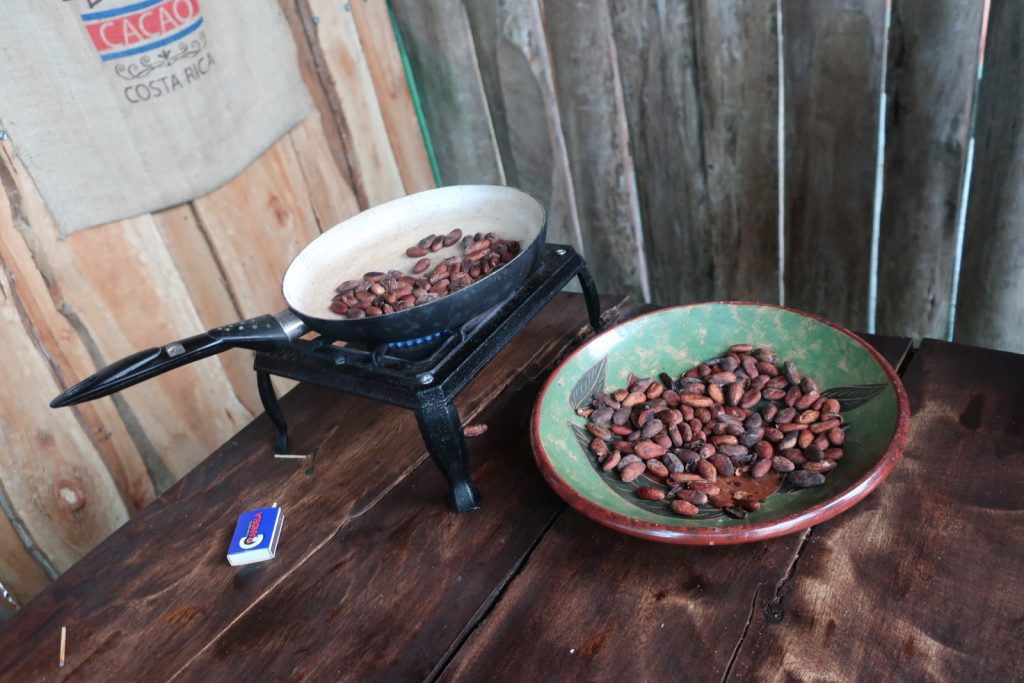 The tour guide was very engaging and informative. For more information about their tours, here is a link to their website.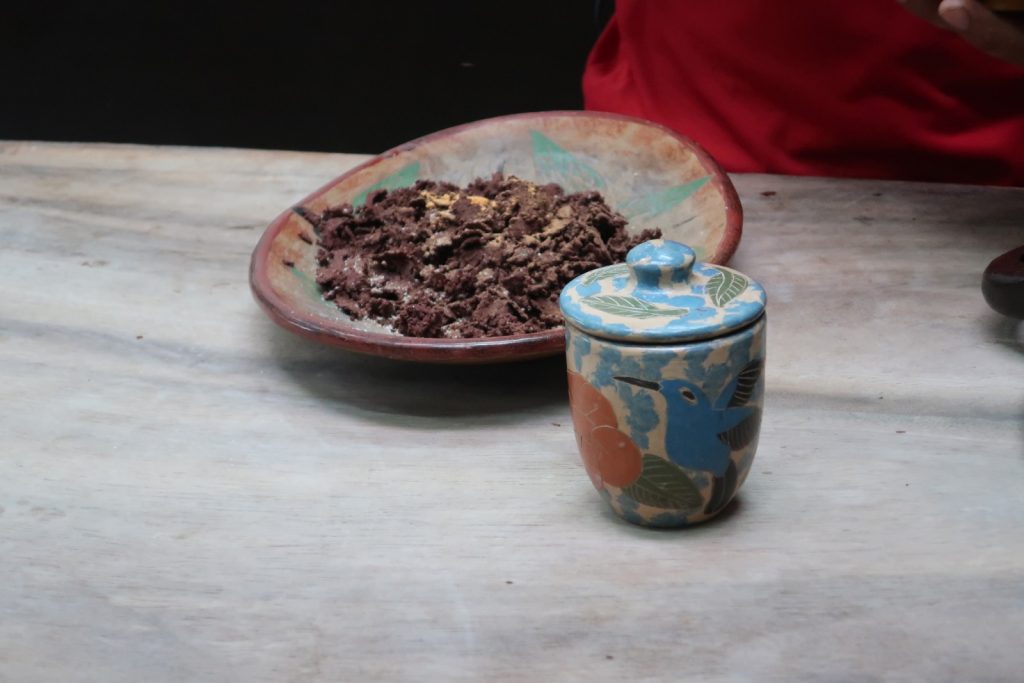 Other Attractions in Monteverde:
Liberia
We ended our trip to Costa Rica in the beach region near the airport. We loved staying at the Andez Peninsula Papagayo because it was completely within the forest. Here we saw more monkeys than anywhere else.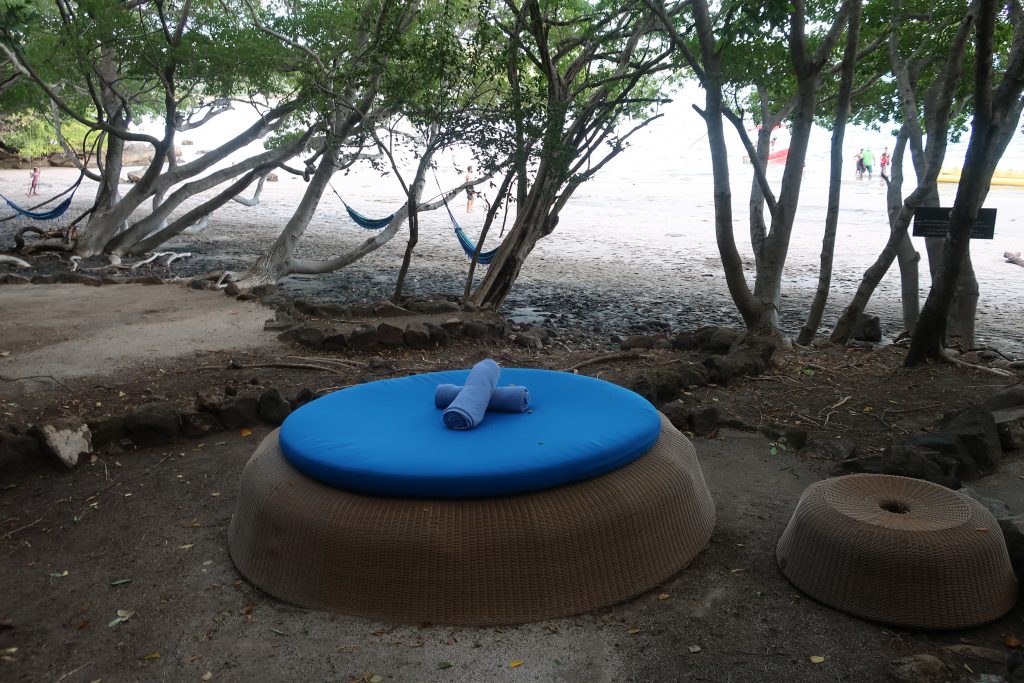 The snorkeling was fantastic! And we were able to engage in leisurely sport activities like paddle boarding, kayaking and jet skiing. You would likely find these same activities at any of the resorts in this region.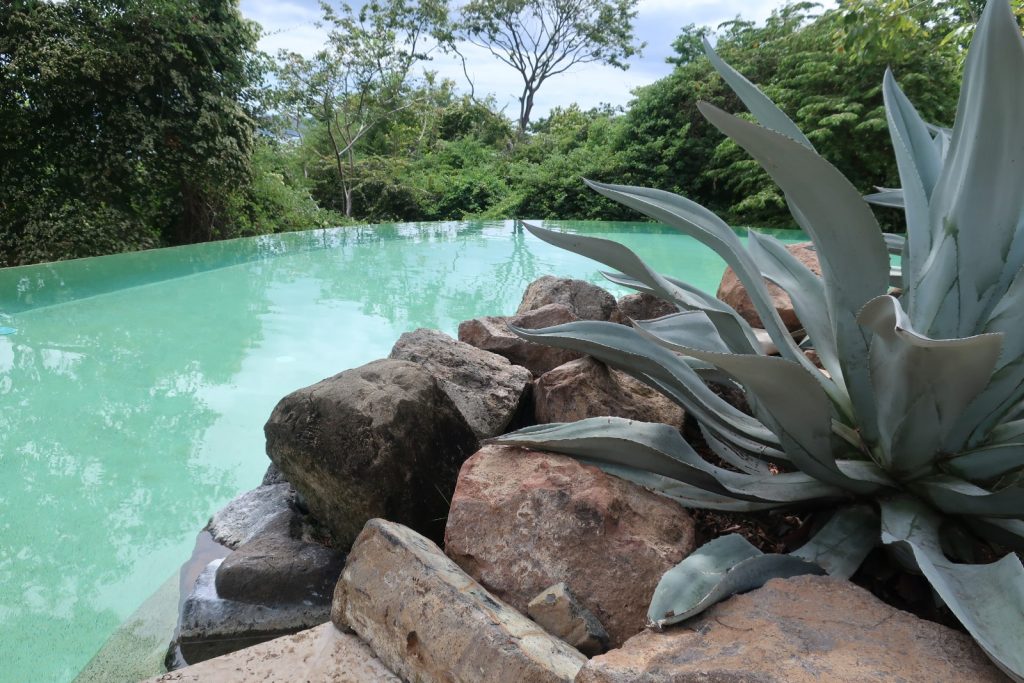 I would recommend ending your trip here so that you can schedule a nice massage after days of hiking and driving. This area is 2-3 hours driving from Arenal and 2-3 hours driving from Monteverde. If you're looking for more adventure in Liberia, you can always head over to the Diamante Eco Adventure Park where you'll find zip lining, horseback riding and more animals!
For more help with planning your costa rica vacation, check out and download my map here.