At some point when the weather starts to cool, a wave of discouragement rushes through the city. For a while, we all seem to forget that there's still things we can do out there! Chicago's chilly weather is no joke, but this list of winter time things to do should help you get past those wintertime blues. I've tried to include items that will interest locals and those from out of town.
Chicago Winter Activities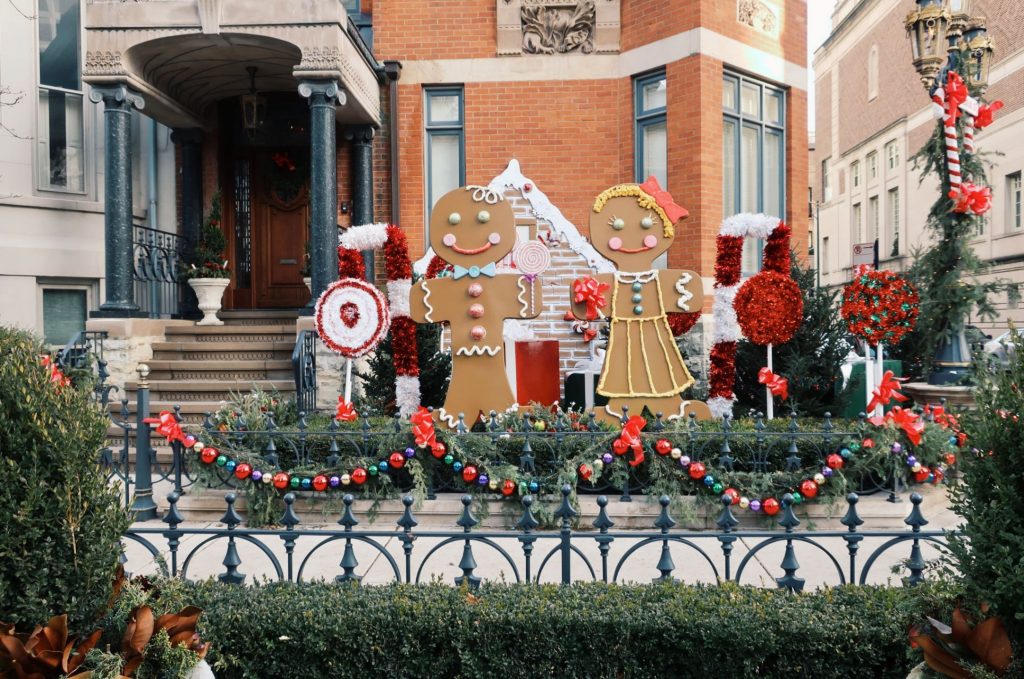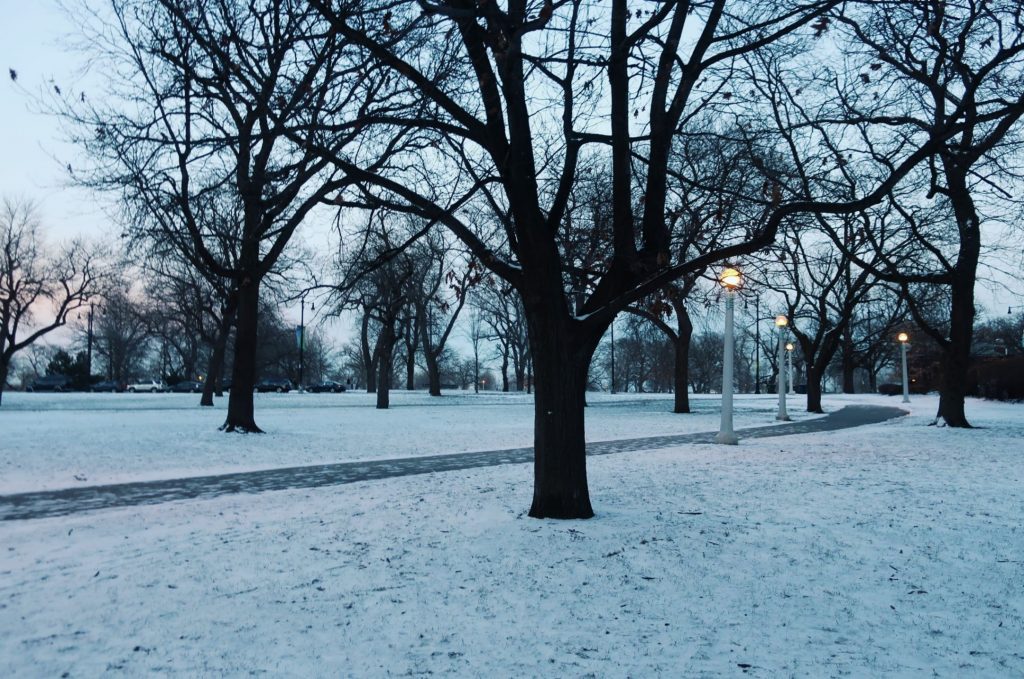 Ice Skating
There are many locations to do this throughout the city. The most popular spots include Millennium Park and Maggie Daley Park. Maggie Daley Park is an especially nice place to skate because it features a large loop through the park. If you want to skate at these locations, I highly recommend you avoid going during peak times.
Waiting in line for an hour or more to skate in Chicago's frigid cold is not a fun way to spend your day. Instead, try to go during weekdays and in the evening when the crowds have died down. Maggie Daley Park is open until 8PM Monday – Thursday and until 10PM on Fridays.
Check out our Chicago winter outfit guide.
For more information about their hours, you can check out their website here. If you're looking for more low key skating, you could always try the ice rink at the Lincoln Park Zoo. If you have kiddos, you may want to try the ice rink at Navy Pier's Winter Wonderfest.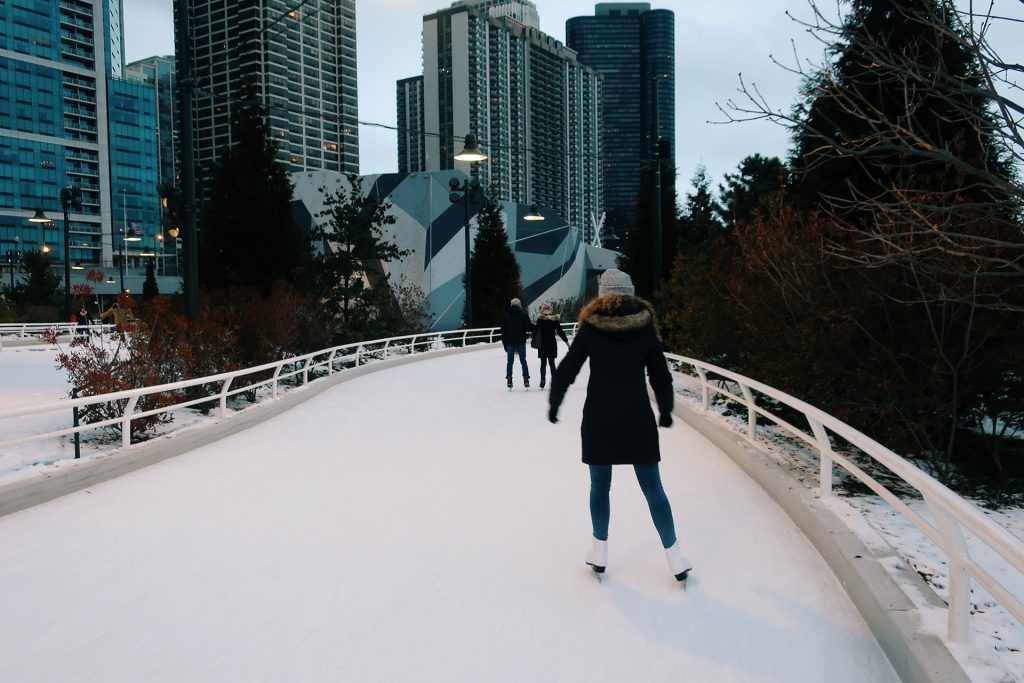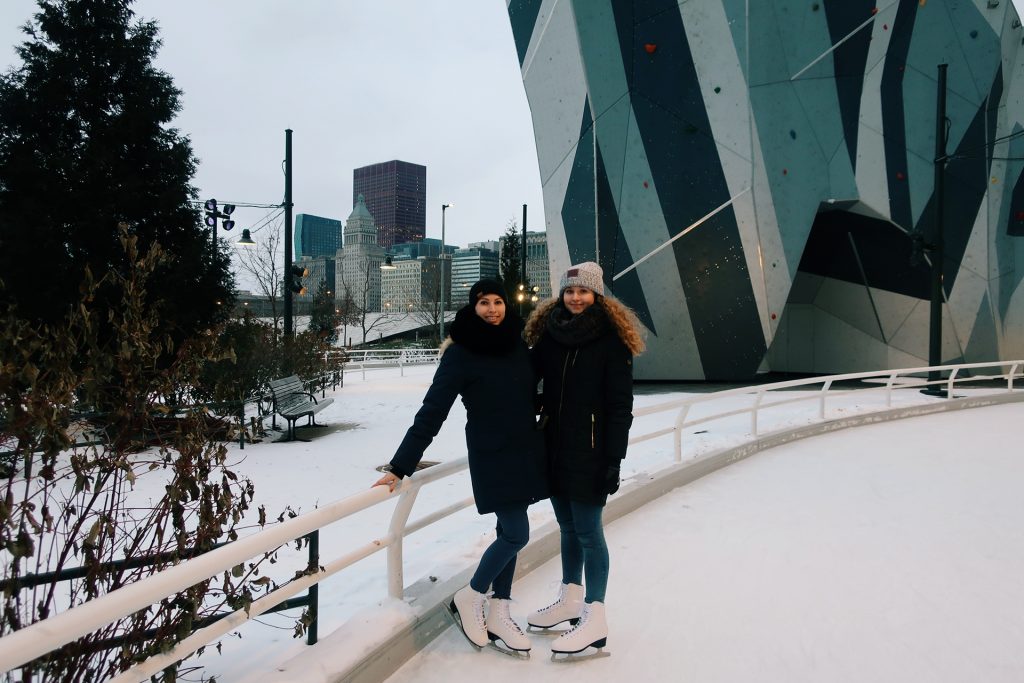 Zoo Lights
During the holiday season, the Lincoln Park Zoo decks out their gardens with thousands of beautiful twinkling lights. All throughout the park, you'll find 3D light displays and listen to holiday music. Lincoln Park Zoo is famously known as Chicago's free zoo, and they have been putting on this traditional display for over 20 years. This is a great activity for all ages or group types, even if you don't have children (my boyfriend and I go every year). For more information about display days, visit their website.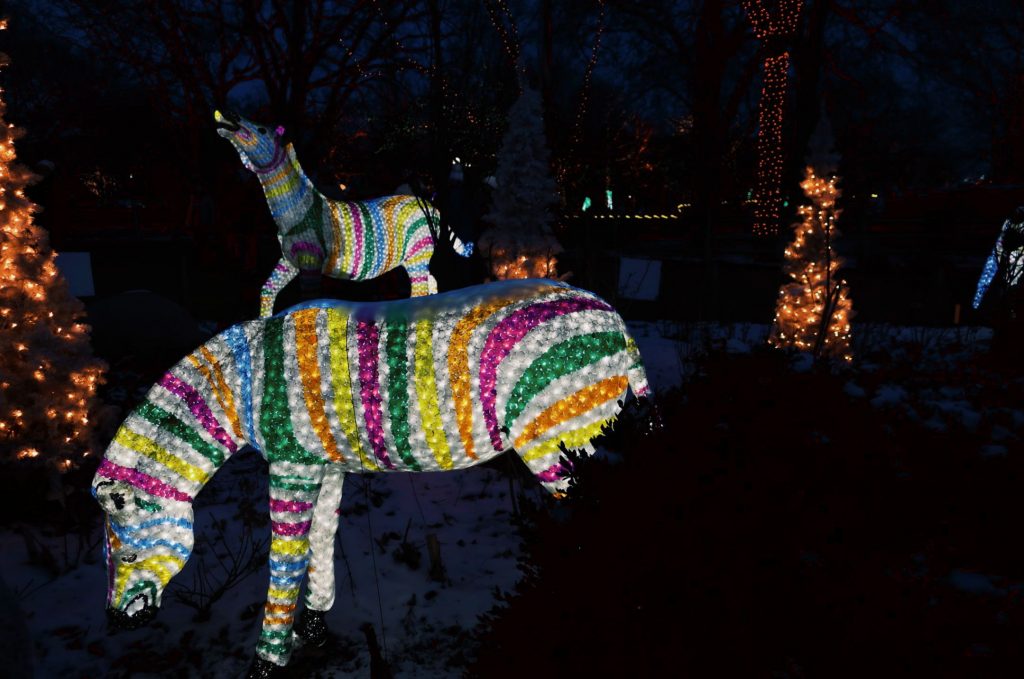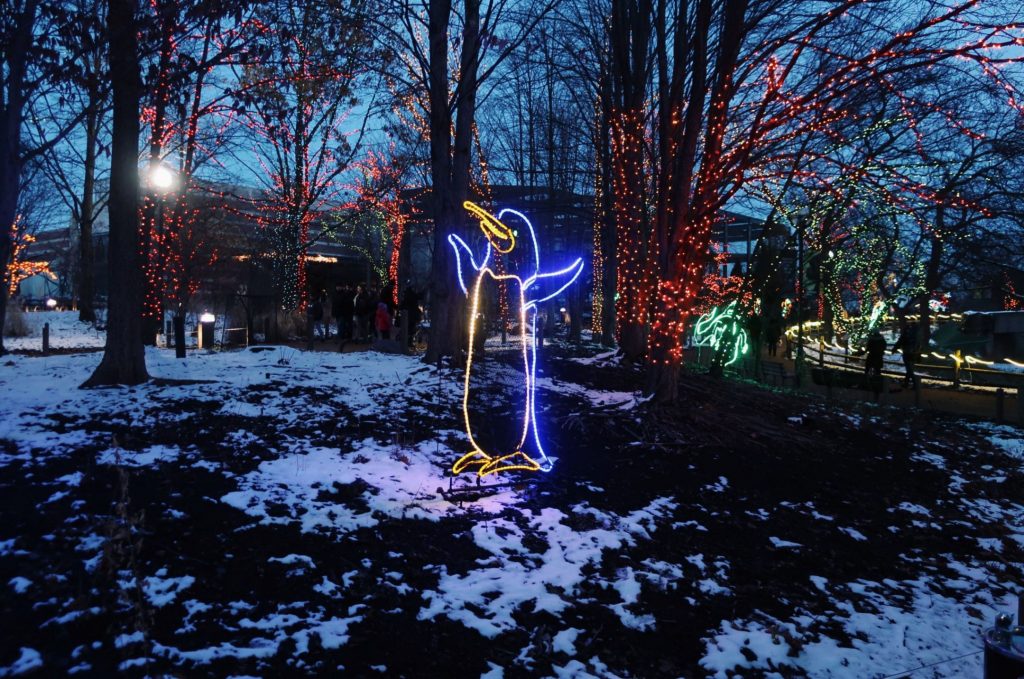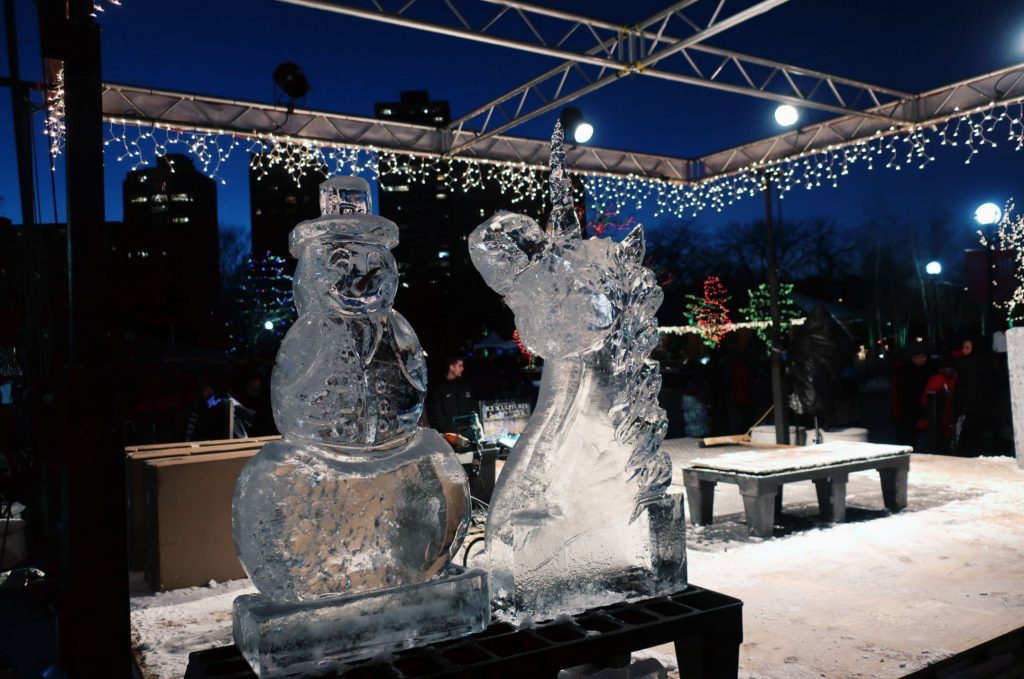 Christkindlmarket
Held November through December, this German marketplace has become a popular Chicago tradition. The market has gotten so popular in fact, that they opened two locations in 2017. The Christkindlemarket is a great place to eat bratwurst, indulge in spiced wine and marvel at handcrafted trinkets. The ornament collections here are always exceptional. I highly recommend visiting this place in the evening on weekdays. Again, avoiding the crowds will significantly improve your experience.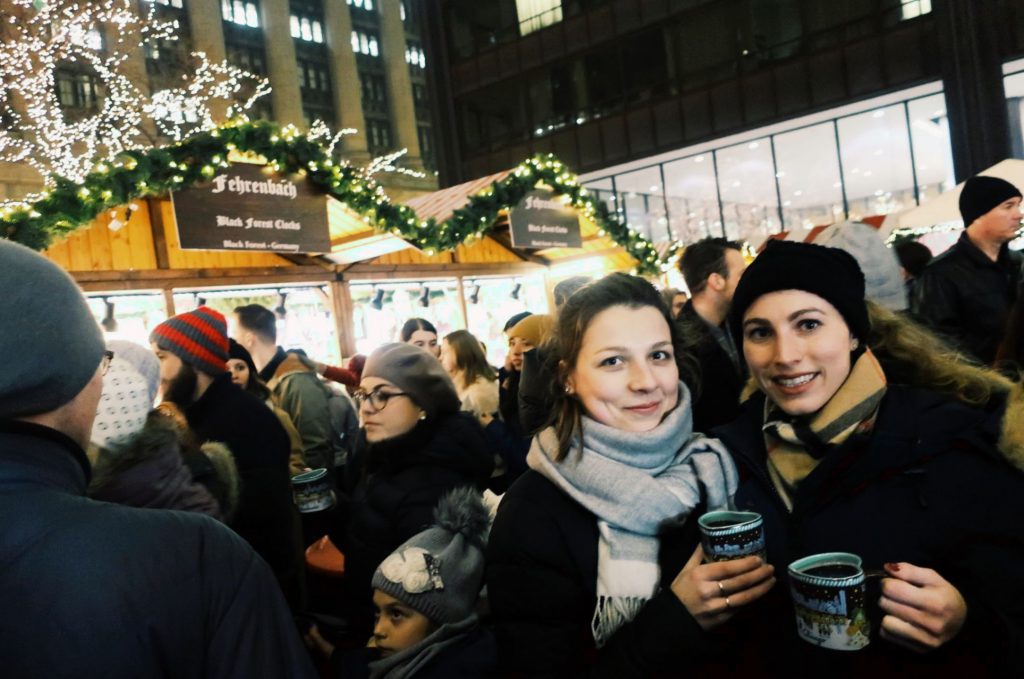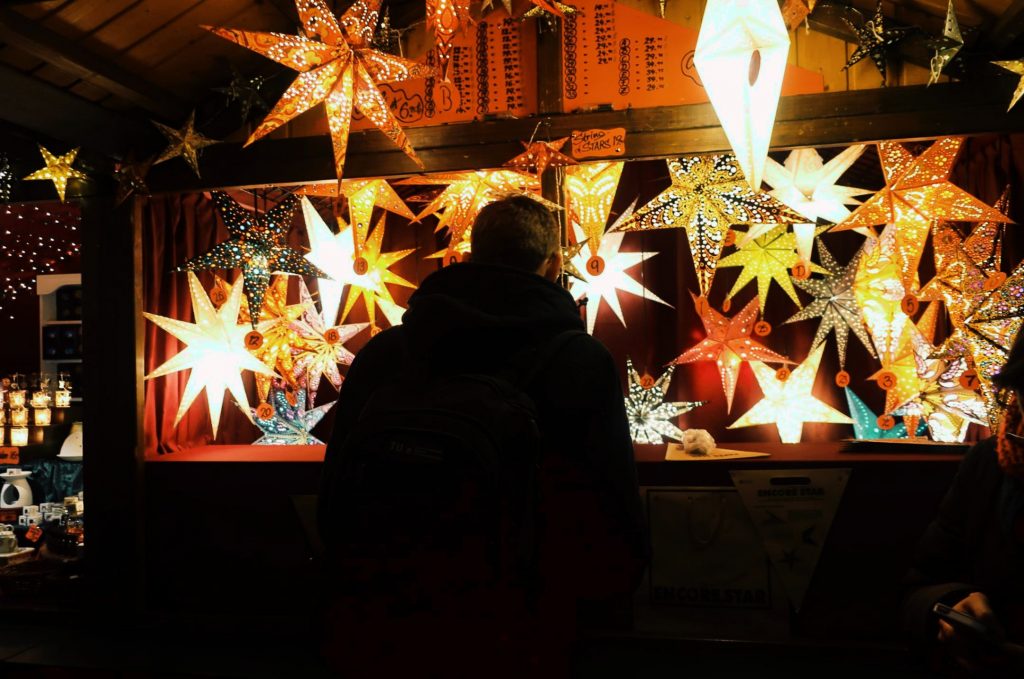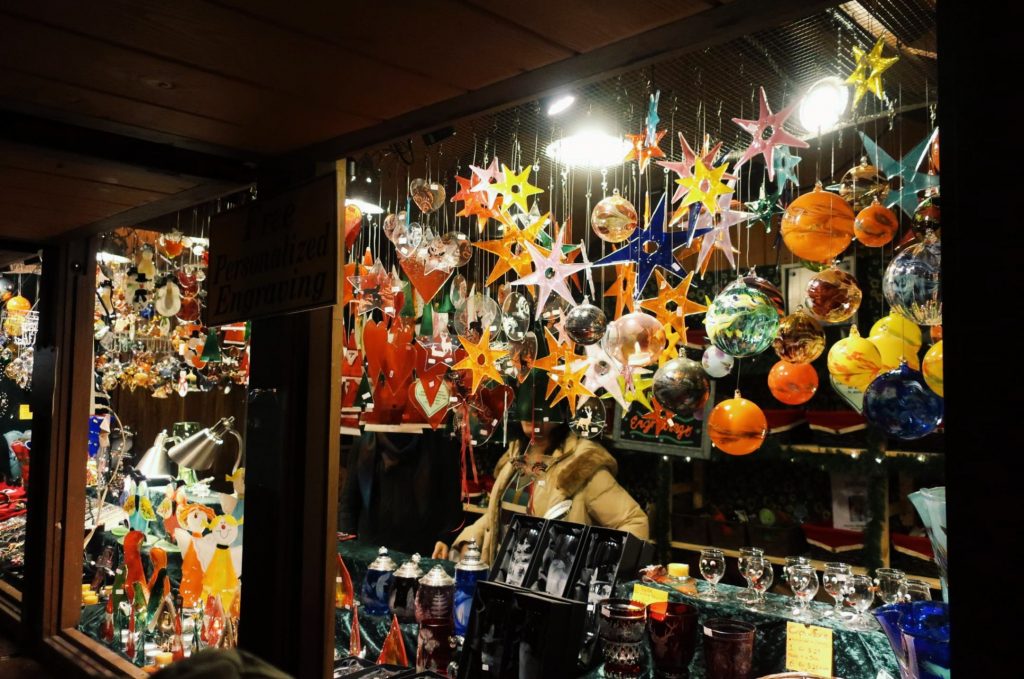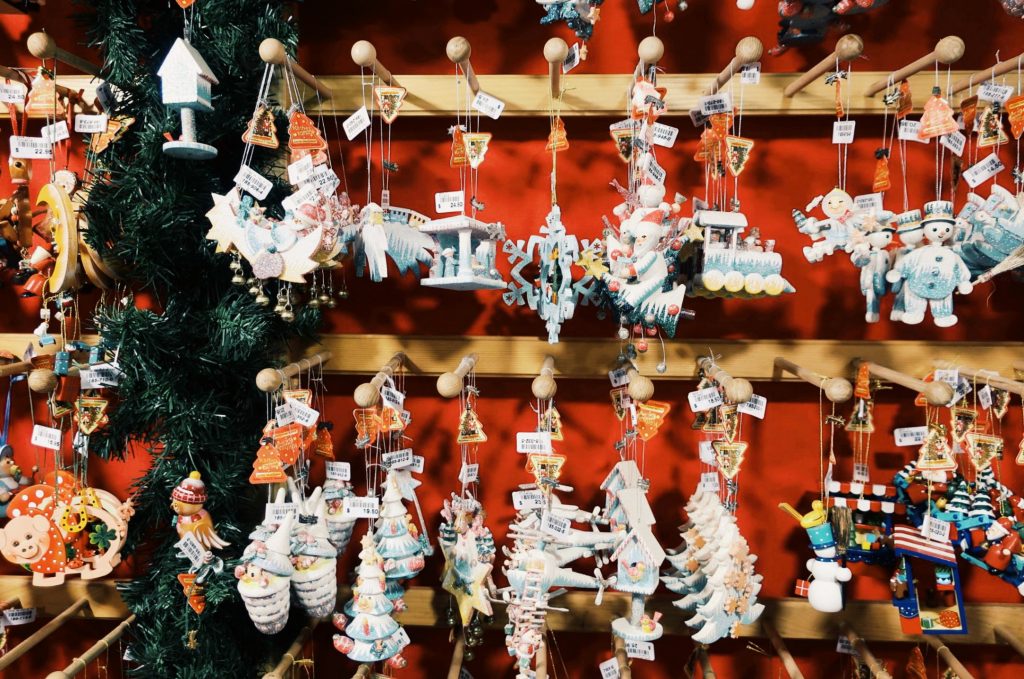 Restaurant Week
If you have the opportunity to be in Chicago from late January to early February, you absolutely must take advantage of Chicago Restaurant Week! During select dates, many restaurants within the city of Chicago (and some suburbs) participate and provide special menus. These menus are designed to offer you more tastes of the restaurant's top dishes while also providing a more modest bottom line. The restaurant week menus usually offer a price fix combination of an appetizer, entrée and dessert of your choice. You can still order anything off of their original menu if desired. Overall, foodie heaven. You'll want to look ahead at their list of participating restaurants and make a few reservations in the weeks before. For more information, visit their website.
Afternoon Tea
Afternoon tea is a great way to spend some quality time with your girlfriends in a cozy environment while you drink warm beverages and eat small cookies. It also provides for sober socialization, for those trying to limit their alcohol intake. Warning: This is not a one or two dollar sign activity, the prices of some of these tiny biscuits will shock you. So, be prepared! The most famous afternoon tea is Chicago is held at the Drake Hotel's fancy Palm Court where you can sip tea while you listen to live harp performances. Other notable tea locations are listed below:
Museums
Chicago has many museums that provide hours of indoor amusement. The biggest and most popular include the Art Institute of Chicago, the Museum of Science and Industry, the Field Museum and the Adler Planetarium. The Adler Planetarium also offers a great date activity in their "Adler after Dark" event nights. During these activities, you'll have exclusive evening access to the museum as well as special entertainment and guest lectures. There is usually a new event every month or so. To check for upcoming Adler After Dark events follow this link.
If you're looking for smaller lesser known Chicago museums, you can always check out The Driehaus Museum, Chicago History Museum, The International Museum of Surgical Science or the Museum of Contemporary Art.
While not technically a museum, I will mention that Chicago's Shedd Aquarium is quite impressive.
Shows
While only a short reprieve from the cold, shows provide a great motivating force to climb up off the couch and slip out of that fuzzy robe. You'll want to face the cold briefly to get to an amazing performance. Second City provides year round laughs throughout the week. However, I would highly recommend going to one of their mainstage performances. You may also want to check out Laugh Factory or The Comedy Bar. If you're not necessarily needing a comedy performance, you could also check out the Steppenwolf Theatre.
Bowling + Arcade Games
I couldn't resist adding this one! Sometime's we forget about good ol' fashioned indoor games. These places are great for groups of friends, men and women. The fanciest place to bowl downtown would be Pinstripes, and the most low key would be 10 Pin. As far as arcade games goes, there are a few great arcade bars downtown. Headquarters is one of them, and it is great because you can play games for free when you buy a drink. Emporium in Wicker Park is also very popular.
Have a significant other? Check out some cool date night restaurants in Chicago.