Wondering what to wear in Chicago? This cold weather outfit guide will show you how to dress in Chicago and what to pack for Chicago winter. 
If you're familiar at all with Chicago, you probably realize that "winter" in Chicago isn't just from late December through late March. No way!
What to Wear in Chicago: Cold Weather Outfit Guide
You see, in Chicago, we only have 2 seasons — "winter" and a brief period we like to call "construction." In Chicago, you can expect cold weather from September all the way through to June (sometimes even in the summer). 
Of course, there's often much warmer weather, albeit briefly, during our construction season in late June, July, and August. 😉 Check out our Chicago hotel guide.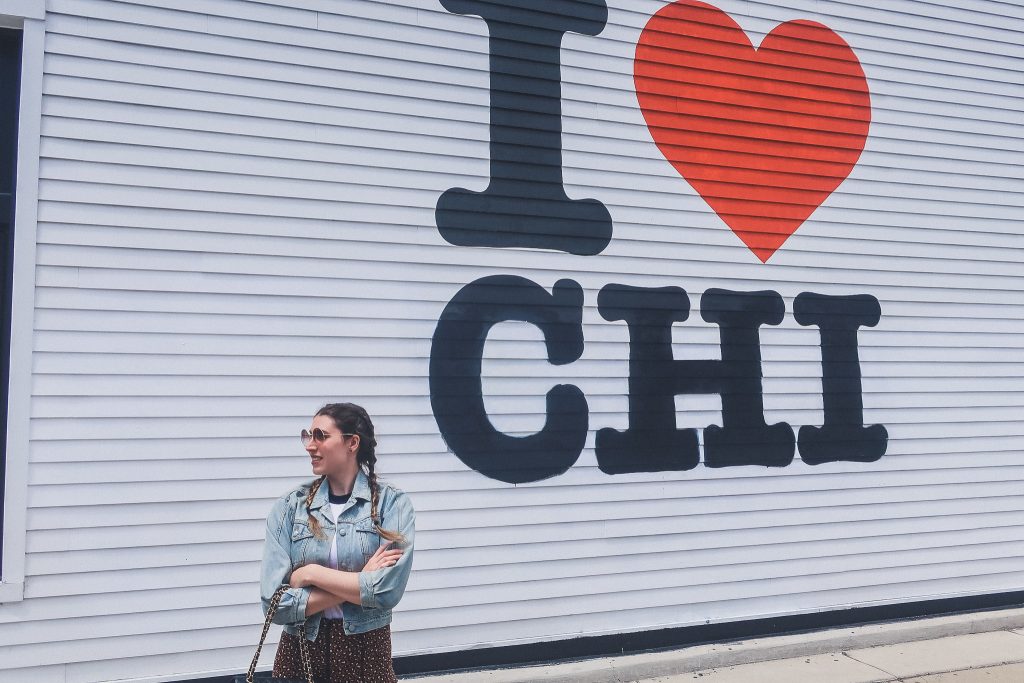 Chicago's brief warm temperatures are as muggy as they are brief, so many tourists prefer to visit during cooler times. Check out the top Chicago winter activities. 
This Chicago fashion guide will help you figure out how to dress for Chicago during cold weather. It features a few versatile essential items that you'll be able to wear while you snap photos at the Bean, eat dinner at Lou Malnati's, or tour the Art Institute. 
Find out what to wear in Chicago winter, and create the perfect packing list for Chicago! 
11 Items You Need to Create the Perfect Outfits for Chicago
Whether you're wondering what to wear in Chicago in October or what to wear in Chicago in May, these are the essential items that you'll need. 
These are hybrid items designed to be easily dressed up or dressed down. So, they'll help you get the most out of that limited space in your suitcase.
1. Mom Jeans
What do people wear in Chicago? Mom Jeans, definitely. 
Denim is trendy, and Mom Jeans are making a comeback. Best of all, they're comfortable and they hold everything in. Mom jeans are high waisted. They look best when they are relaxed at the hips and aren't too tight at your thighs. 
Pair your mom jeans with a fitted top, bodysuit, or cropped long sleeve. This will accentuate your waist. 
Mom Jeans are the perfect item for the unpredictable temperature in Chicago in September. You can pair them with a slim crop top if the sun peeks out, or throw a sweater and jacket on top if it gets chilly.
They're also a casual item that perfectly pairs with white sneakers. Wear them to museums, art galleries and while you shop on Michigan Avenue. 
So, if you're wondering what to pack for Chicago in November or what to pack for Chicago in May, the answer is MOM JEANS! Mom jeans are perfect for exploring the most conventional and unique places in Chicago. 
2. Warm Coat 
Still, wondering what to wear out in Chicago? Wondering what to wear in Chicago in winter? At this point, I hope you're starting to realize that you'll absolutely need a warm coat.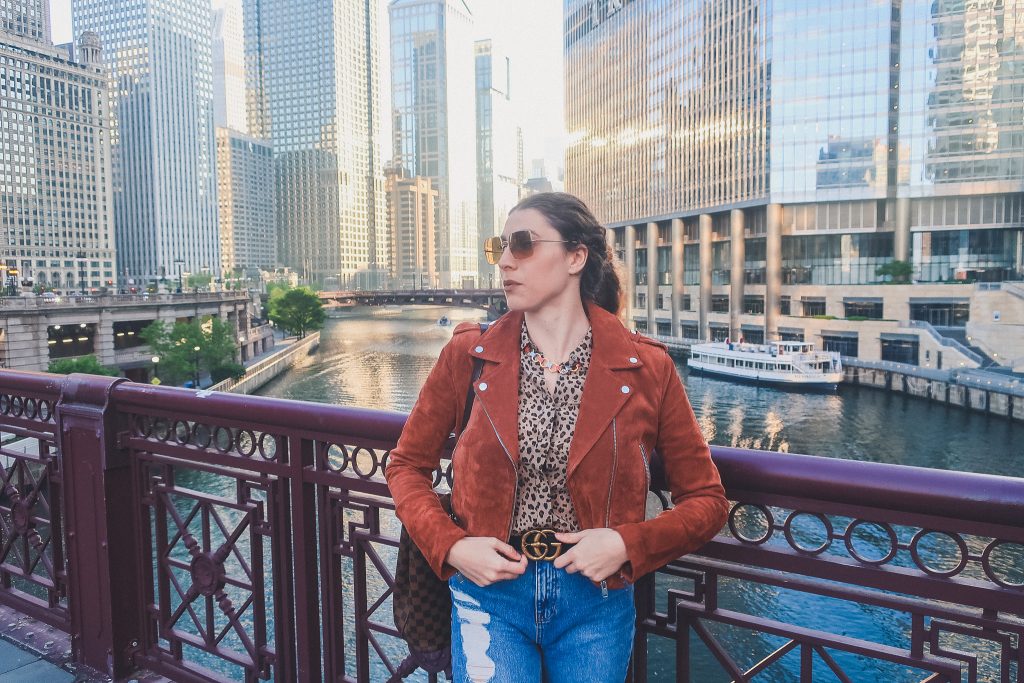 Chicago's unpredictable weather is often cold & almost certainly windy. Although it's known as the "windy city" because of politics, Lake Michigan often brings strong, frigid gusts from the north. So, don't be fooled by the temperature on your phone. Consider the wind chill, and dress warmly!
Suede Moto Jacket
Chicago September weather can get chilly. If you're considering what to pack for Chicago in October, September, or November — you'll need a suede moto jacket.



Wool Coat
Considering what to wear in Chicago in December, or what to wear in Chicago in November? A wool coat is a must. Wool is one of my favorite fibers! Wool is amazing because it provides tremendous heat, but it's also breathable.
Wool fibers are also dirt, stain, and water repellent naturally! If you want to be warm during your trip to Chicago, bring a wool coat.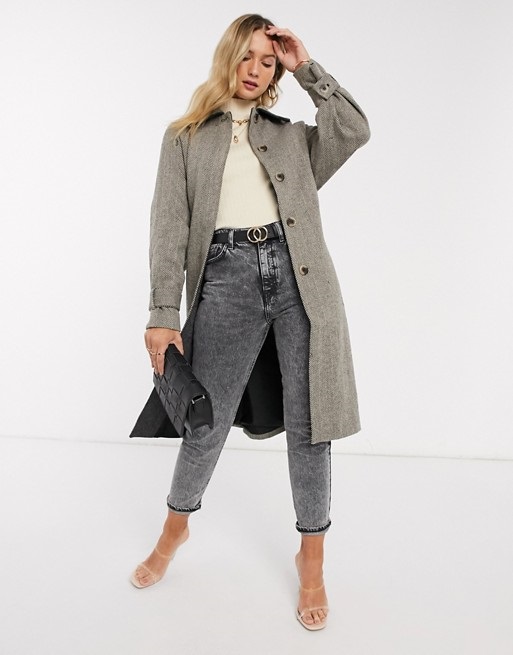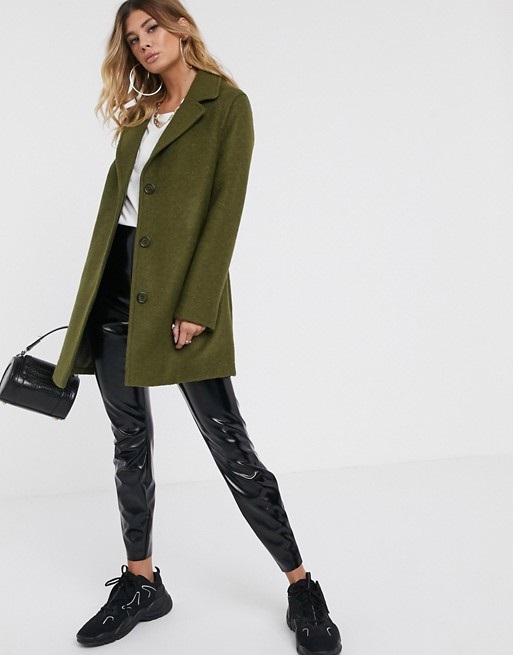 This coat will be perfect for visiting Chicago tourist attractions & dressing up for a fancy night on the town.
Trenchcoat 
If you're wondering what to wear in Chicago today, I'll tell you what to wear in what to wear in Chicago right now. Wear a trenchcoat. Trenchcoats were made for gloomy, cold cities like Chicago.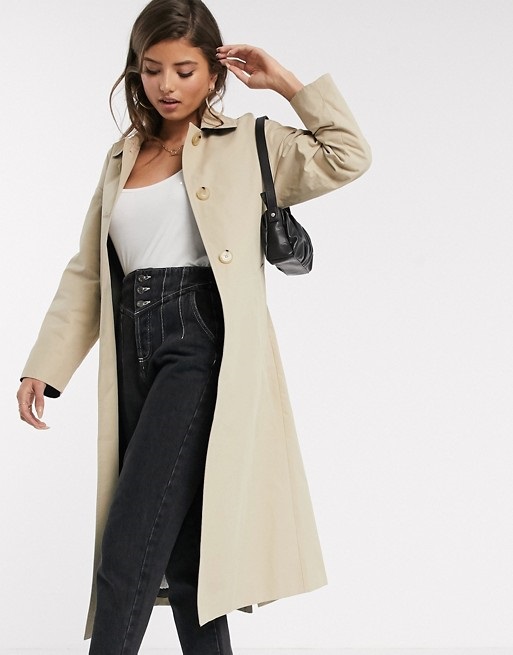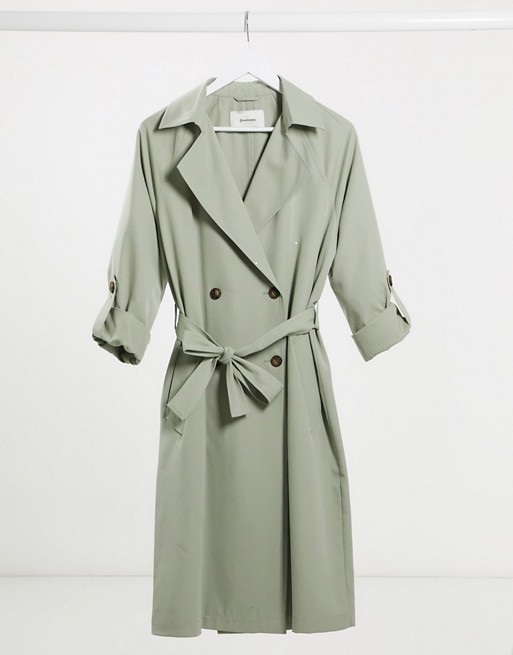 Spring is the perfect time to strut in your trenchcoat. Not to mention, it rains practically every day in Chicago! 
I love trenchcoats because they're business casual. You can wear them out on a date in Chicago or while you hop from one museum to another. They're also perfect for a chilly summer day in Chicago.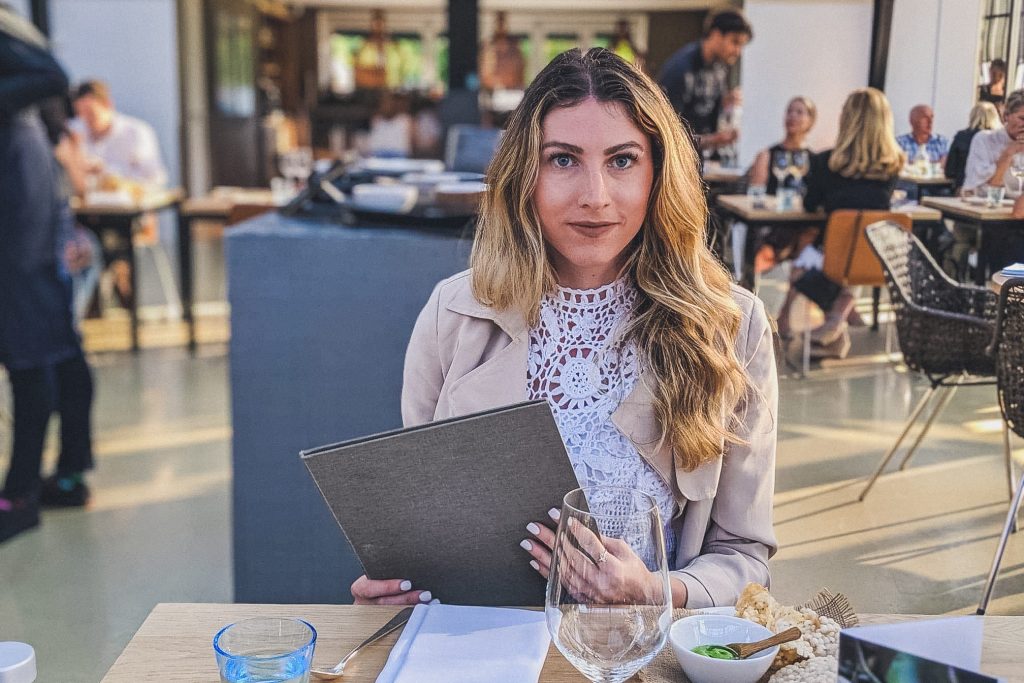 3. Cashmere Scarf
Still, wondering what to wear in Chicago in February with your wool coat? Or, what to wear in Chicago in March with your trench coat? A coat is not enough to keep a girl warm in Chicago…
A hat, gloves, and scarf will help. At the very least, a good quality scarf is essential. 
A cashmere scarf is a wardrobe essential (no matter where you live). It's a timeless, high-quality item that will last a lifetime.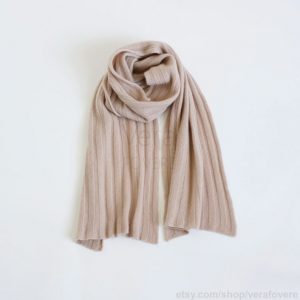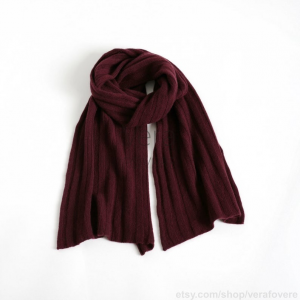 These amazing scarfs are brought to you by Verafovere on Etsy. 
Don't waste your money on those gross acrylic scarves, or even worse — polyester.🤮 Those won't stand up to the wash, and they'll only last a season.  
So, don't consider what to pack for Chicago in February without putting a cashmere scarf at the top of your list!
Pick a neutral color so that you can pair it with many different coat options. You can't go wrong with the classic Burberry check scarf in beige. If your coat is grey or beige, pick a color that pops. Something like Burgundy or grape will do. 
4. Leather Booties 
Thinking about what to wear in September in Chicago on your feet? What to wear in Chicago in early November with your mom jeans? Or, what to wear to Chicago in December with your wool coat? Booties are a Chicago fashion staple almost all year round. 
If you plan to walk around the city, you'll need a pair of shoes that are cute, comfortable and weatherproof. For Chicago, I highly recommend leather over suede. Suede is much more likely to stain and get damaged in Chicago's surprise rain showers and mud piles.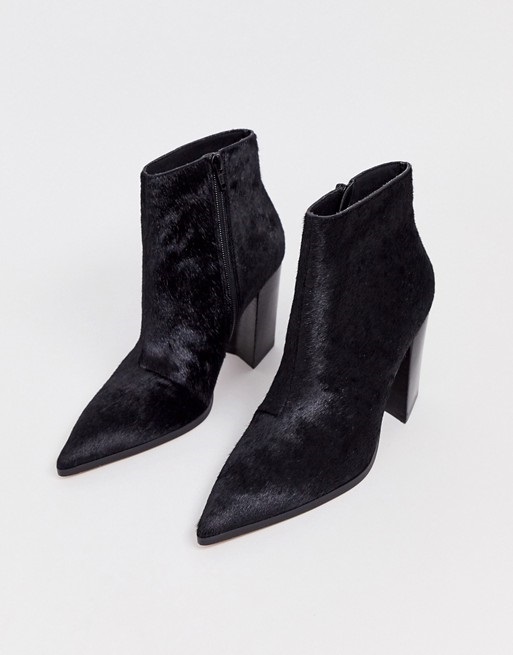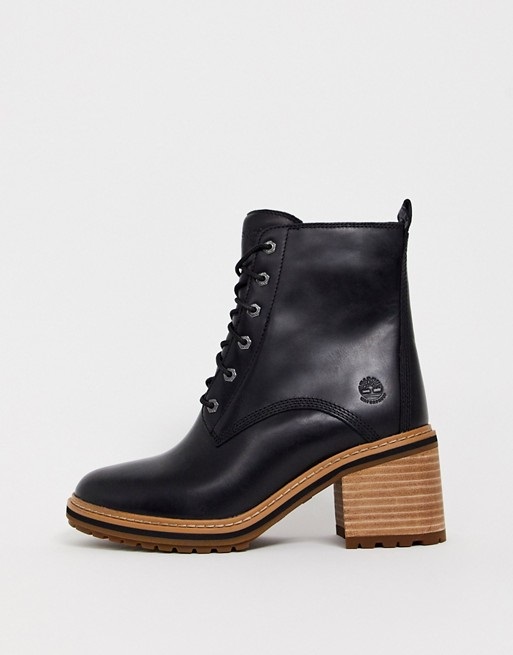 Find the right pair of booties, and you'll easily be able to pair them with your casual and formal wear in Chicago. Chunky heels can add so much to an outfit! 
Consider what clothes to wear in Chicago in October with leather booties. The answer is practically anything!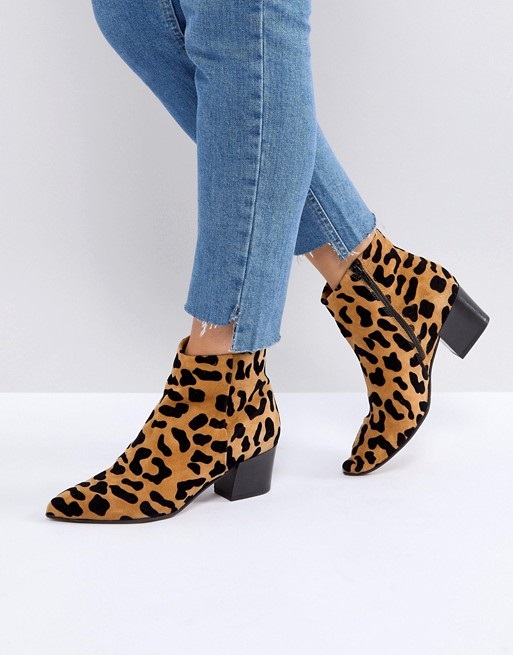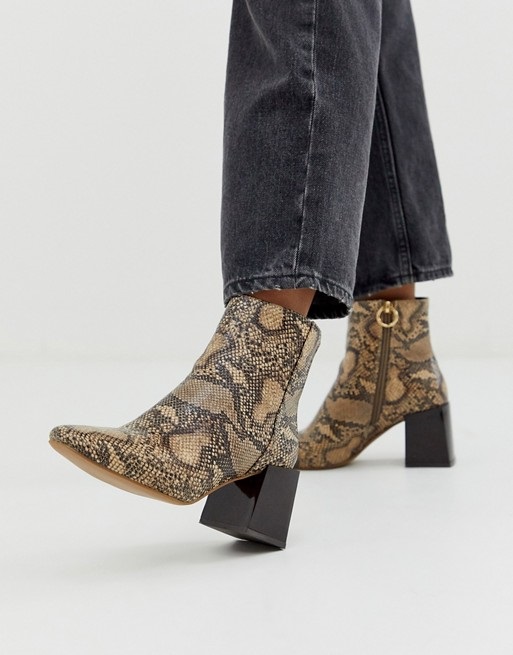 If you are thinking of bringing more basic clothes, consider a leather bootie that pops. Every modern wardrobe requires a bold animal print bootie. 
5. Long Sleeve Blouse 
The perfect long sleeve blouse is worth 10 other items in your suitcase. A long sleeve blouse is one of the most important clothes to wear in Chicago. Along these lines, long sleeve bodysuits work just as well.
It will easily pair with a pair of dark toothpick jeans for a romantic dinner in Chicago's Gold Coast neighborhood. You can also dress it down with mom jeans and white sneakers. That's the perfect outfit for exploring Wicker Park.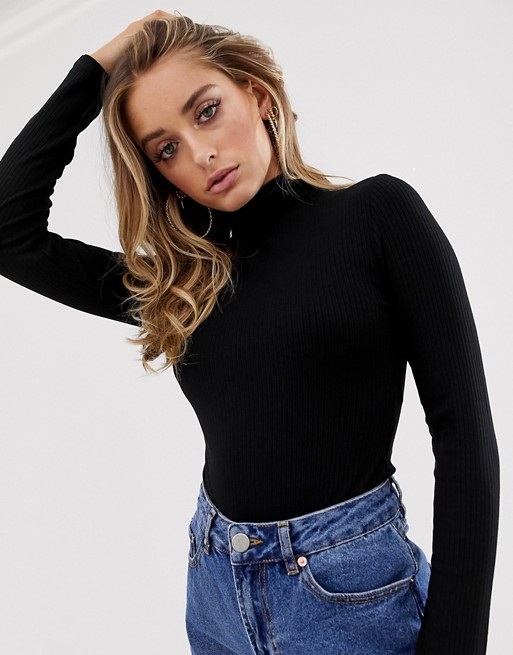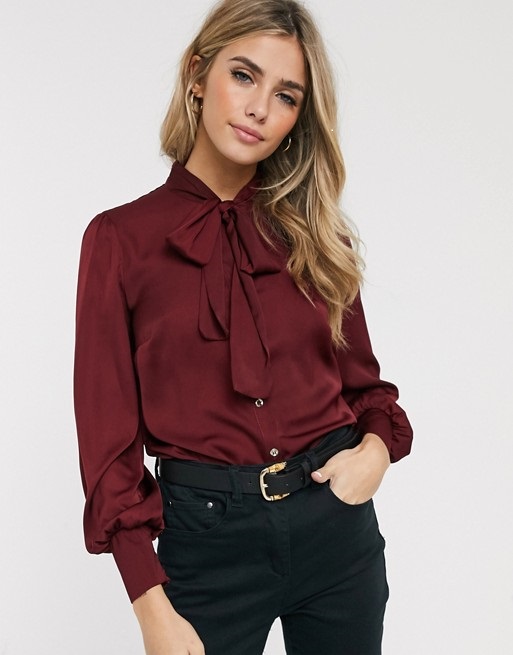 I wear long sleeve blouses and bodysuits in Chicago year-round. 
So, stop wondering what to wear in Chicago in spring & what to wear in Chicago in the fall. Stop wondering "what should I wear in Chicago now??" Just go out and find the perfect long sleeve blouse already!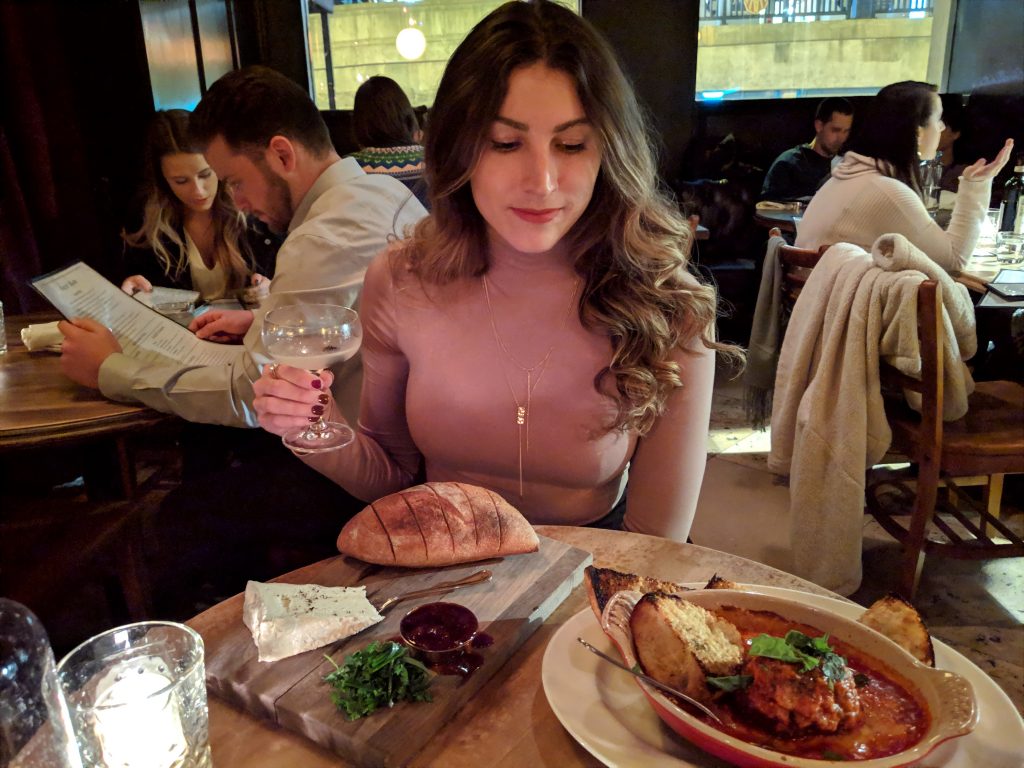 6. Over the Knee Boots
Over the knee boots look good on everyone! Plus, they're practical for Chicago.
Pair them with a long sleeve top and jeans for your daytime sightseeing in Chicago. In the evenings, transform your look with an oversized sweater dress. You can also get away with toothpick jeans and a dressy blouse.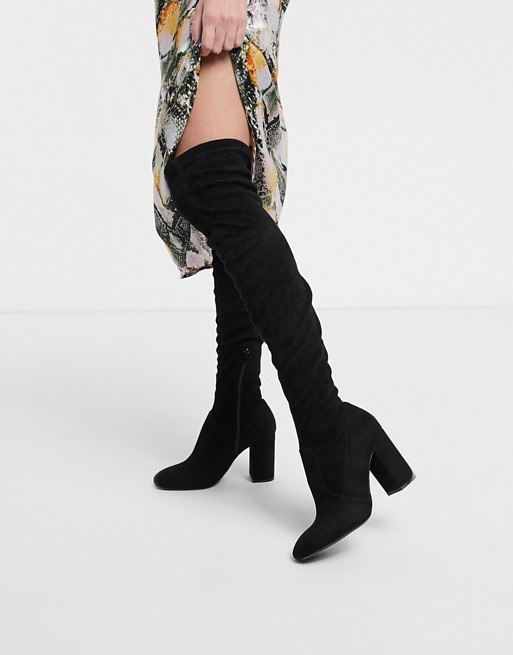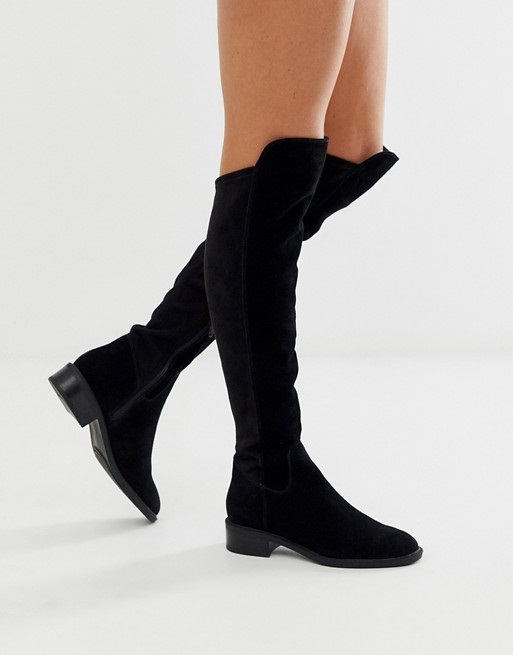 If you're considering what to wear downtown Chicago or what to wear out in Chicago — these boots will be your new best friend. If we're talking about what to wear in Chicago in fall, this item takes center stage. 
PRO TIP: Don't pack your knee-high boots in your luggage. They'll get deformed. Wear them on your flight. It's slightly more annoying, but it's your best space-saving move. Also, it protects your boots. 
7. Sweater 
What do people in Chicago wear? Most of the year, we wear sweaters. At least, provide yourself the option to wear layers. You'll never really know what the weather has in store. *sigh*
If you're thinking about what to pack for Chicago, it's important to pack sweaters!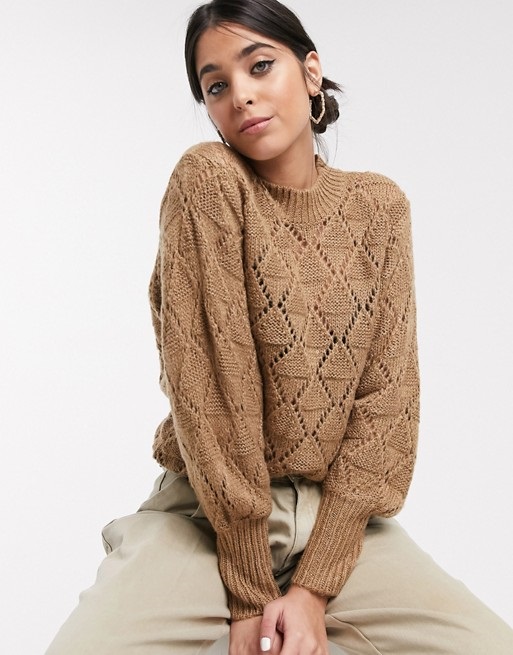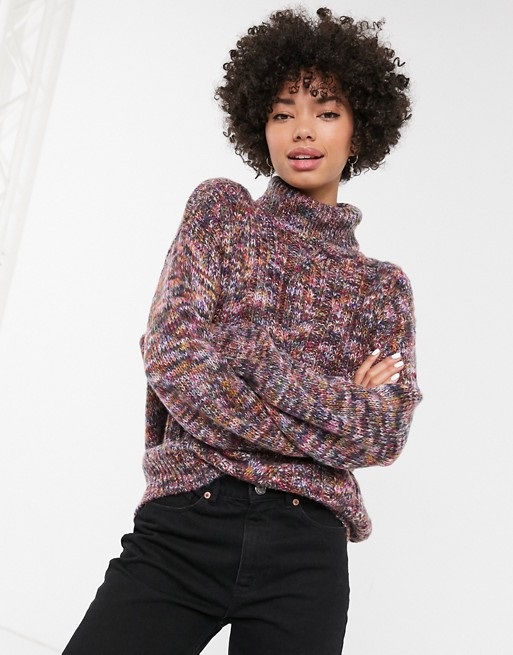 In the dead of winter, if you're thinking about what to pack for Chicago in December –thick cable knit sweaters are essential. P. S. Go for cotton fibers. Again, I have to suggest you skip the acrylic or polyester!
For milder cool temperatures, if you're thinking about what to pack for Chicago in April, you can't go wrong with a light merino wool turtleneck. When packing for Chicago, Cashmere sweaters are also excellent.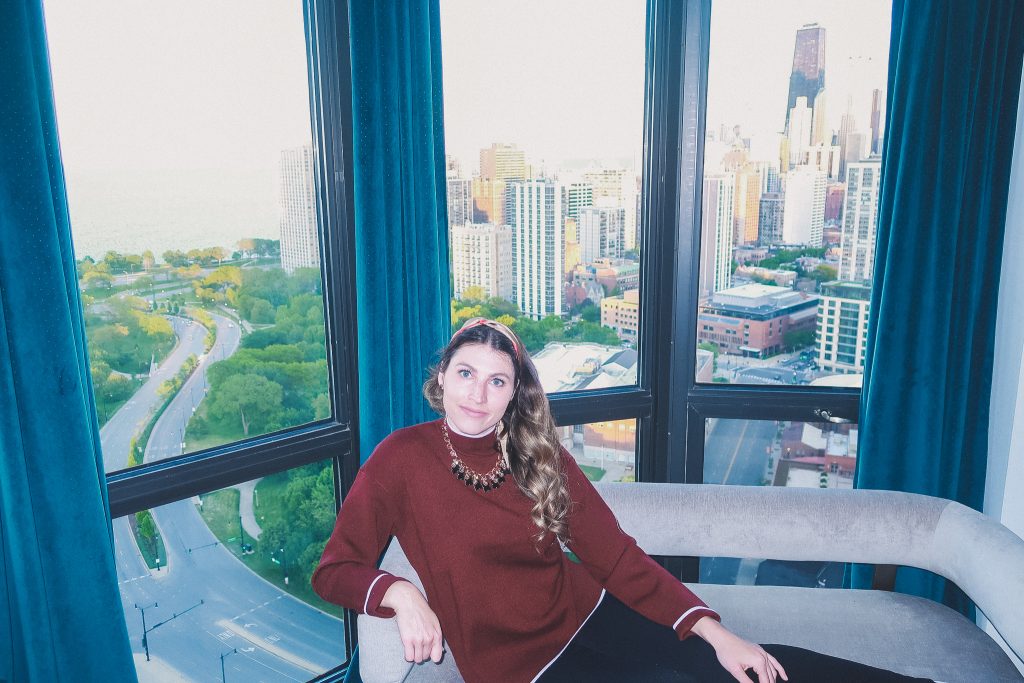 8. Flashy Belt
How do people dress in Chicago? Depending on the neighborhood, you'll find a variety of styles in Chicago. Soccer moms with strollers will be found wearing Lululemon in Lincoln Park. Bohemian vibes among hipsters in Wicker Park. High fashion and refined elegance in the Gold Coast. 
Chicago isn't one of those places that you need to worry about modesty or exuberance. Be flashy! Don't be underdressed.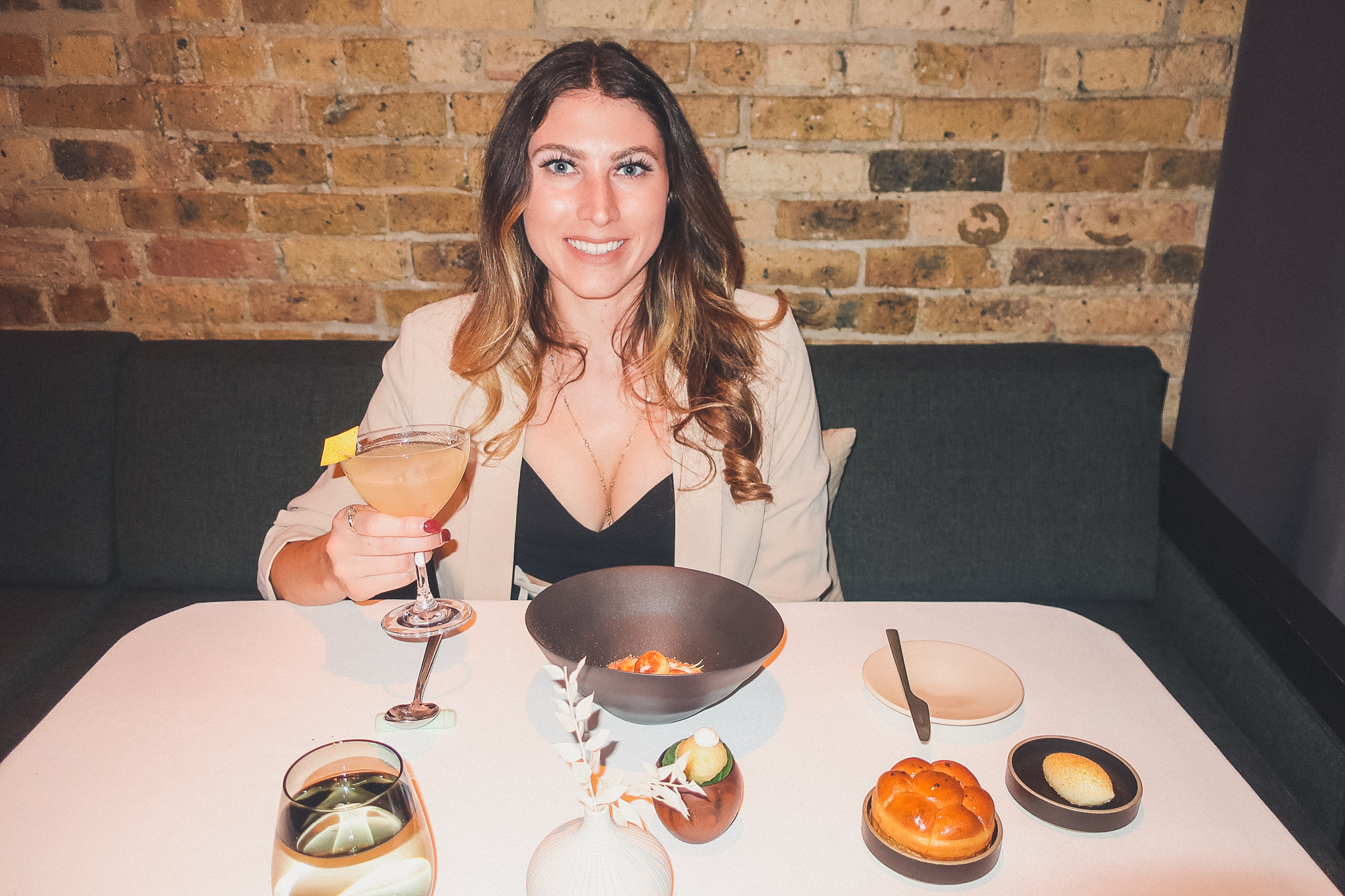 A flashy belt is a low-cost designer item that's easy to invest in. Also, it's easy to match with an array of outfits. It brings any outfit to the next level, and you'll get lifelong use of it. Need I say more? 
Gucci belts are all the rage in Chicago. When I think about what to wear in Chicago in September, almost any outfit I can imagine looks great with over the knee boots and a Gucci belt. 
For slightly warmer spring or fall weather, you can pair your flashy belt with silk pants instead of jeans. If it's the right color, you can even get away with wearing it in the summer with a midi skirt. 
9. Toothpick Jeans
Everyone needs a pair of dark wash toothpick jeans. A pair that's not distressed and fits just right. They're sleek and slimming. 
Toothpick jeans are one of the most important things to pack for Chicago. 
Personally, I LOVE dresses and I hate pants. However, Chicago's just not suitable for dresses most of the time. Even when it's not freezing, it's so, so, windy.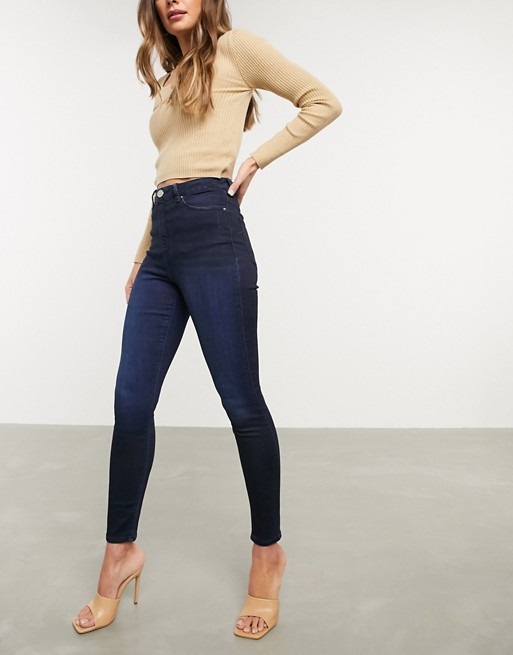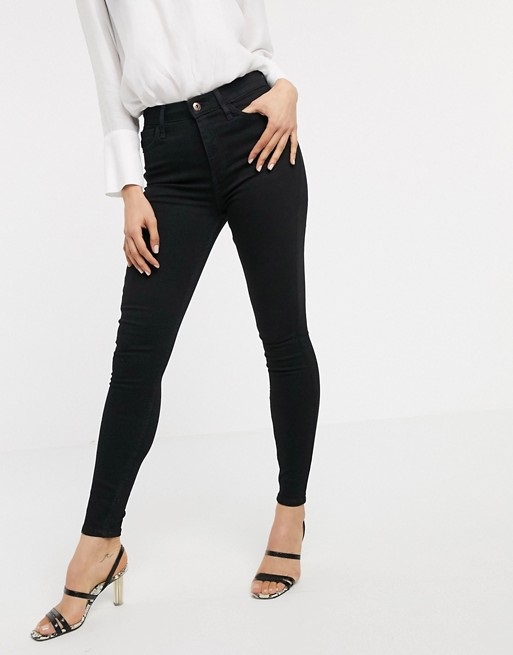 I can't even keep track of all the times that a huge gust has come out of nowhere and lifted my dress to reveal my bare ass to the whole wide world. So, trust me, just stick to pants. 
Pair your dark toothpick jeans with a white tee and sneakers for a casual stroll around the city. Or, add a merino wool sweater and a studded necklace for dinner at the Signature Room. 
So, if you're trying to think of what to pack for a trip to Chicago, and you're low on space… make sure you save some real estate for your toothpick jeans. 
10. Chunky White Sneakers 
These Chunky White Sneakers are also called "Dad" sneakers. I'm pretty sure my dad had something similar in the 90s 😂What can I say? They're making a comeback. 
Check out brands like Fila, Adidas, or Reebok. Your teenage cousins and siblings will definitely think you're cool if they catch you sporting these.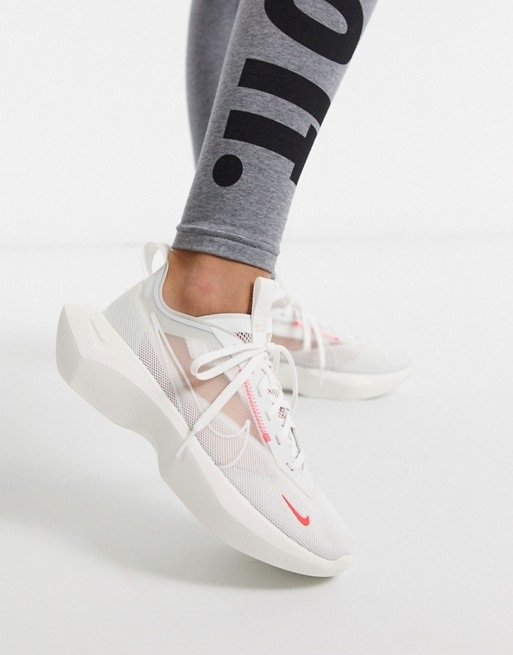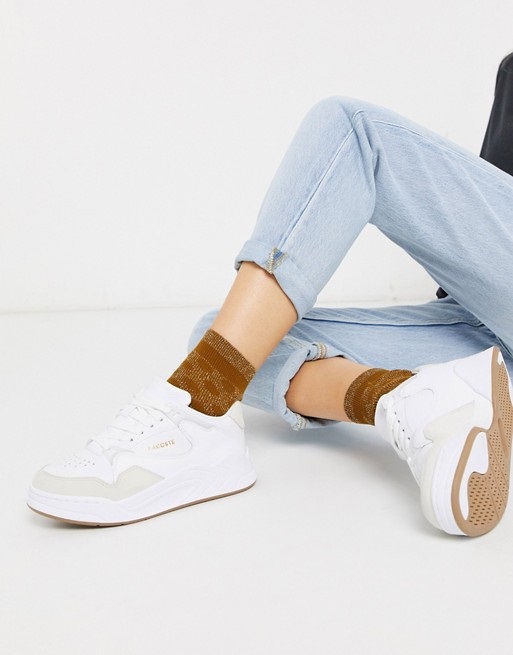 This isn't one of the versatile items on this list. They're pretty sporty and casual. Although, they're perfect if you love to explore cities on foot. Chicago is a big city, and you can do a lot of walking if you like. Even if you just decide to explore the Art Institute of Chicago, you'll still be on your feet all day!
So, these chunky sneakers are perfect if you're deciding what to pack for Chicago in September or what to pack for Chicago in March. As long as there isn't snow on the ground, you'll be good in these. 
11. Sweater Dress
If you have space in your suitcase for another dressier item, I suggest you fill it with a sweater dress. A sweater dress can be worn in fall or spring, skip your coat! It will also keep you warm during chilly winter weather in a drafty restaurant. 
When I'm thinking about what to wear in Chicago this weekend, I often pick out a sweater dress.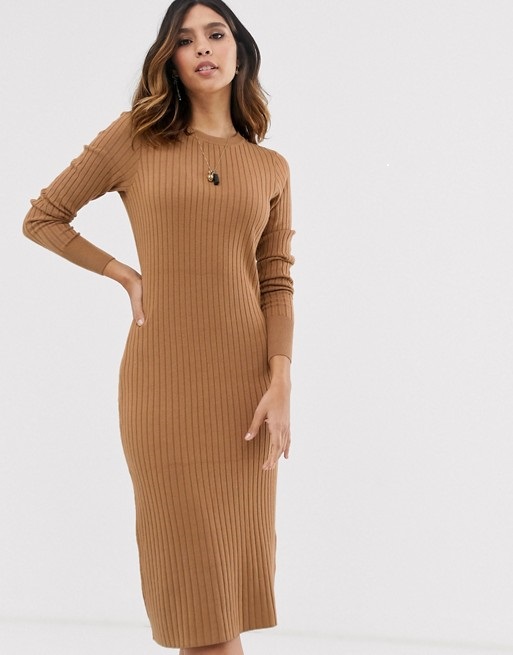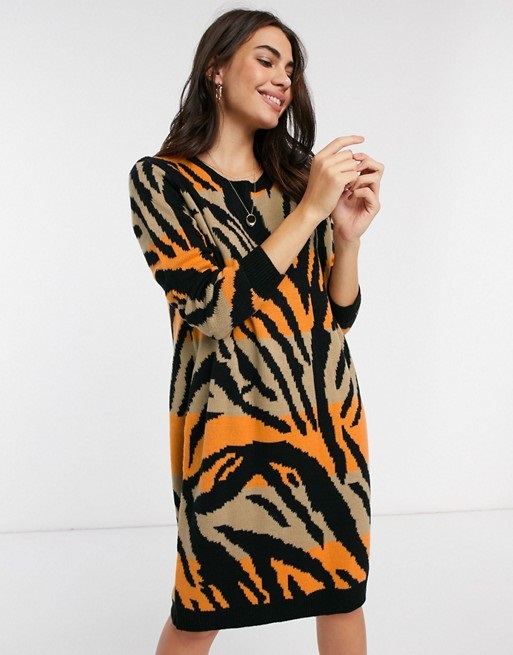 Wear your sweater dress with your over the knee boots. It's a chic and comfortable combination. Pair with or skip tights depending on the weather.