These ski resort outfits are easy to put together, and they won't cost you a fortune! We'll help you figure out what to wear when skiing — on & off the mountain.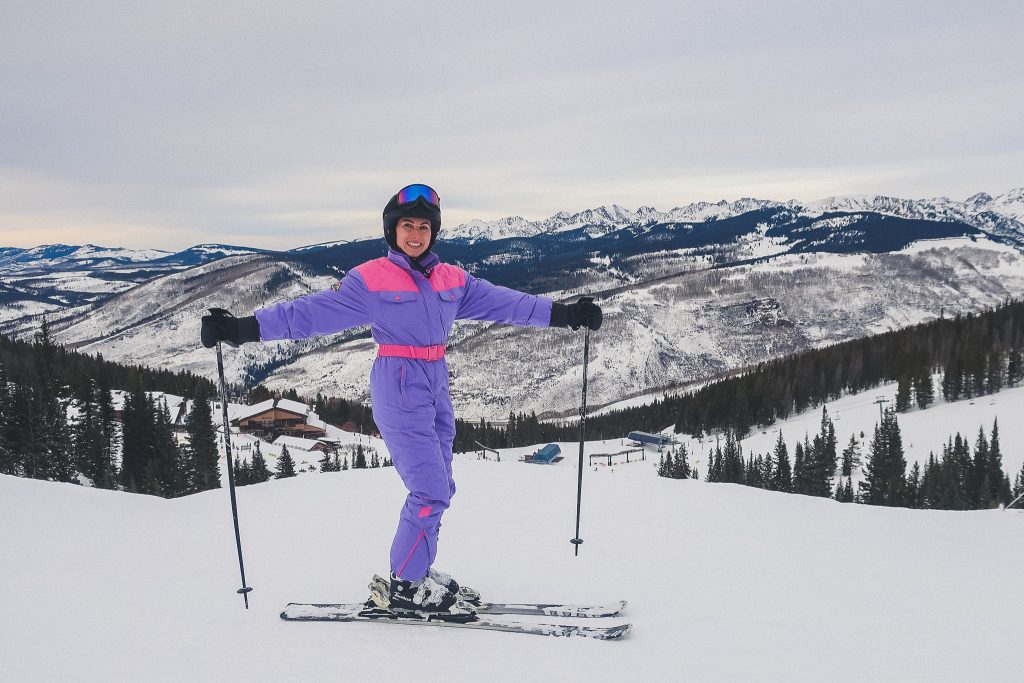 Cute Ski Resort Outfits: 14 Essential Items to Elevate your Look
Primarily, these are ski outfits for women. Although, there are a few great ideas for couples. So, we'll help you plan matching & fashionable ski outfits for your holiday honeymoon or romantic getaway. These are the perfect outfits of a Colorado adventure or a trip to the Swiss Alps.
So, if you're wondering what to wear skiing, read on!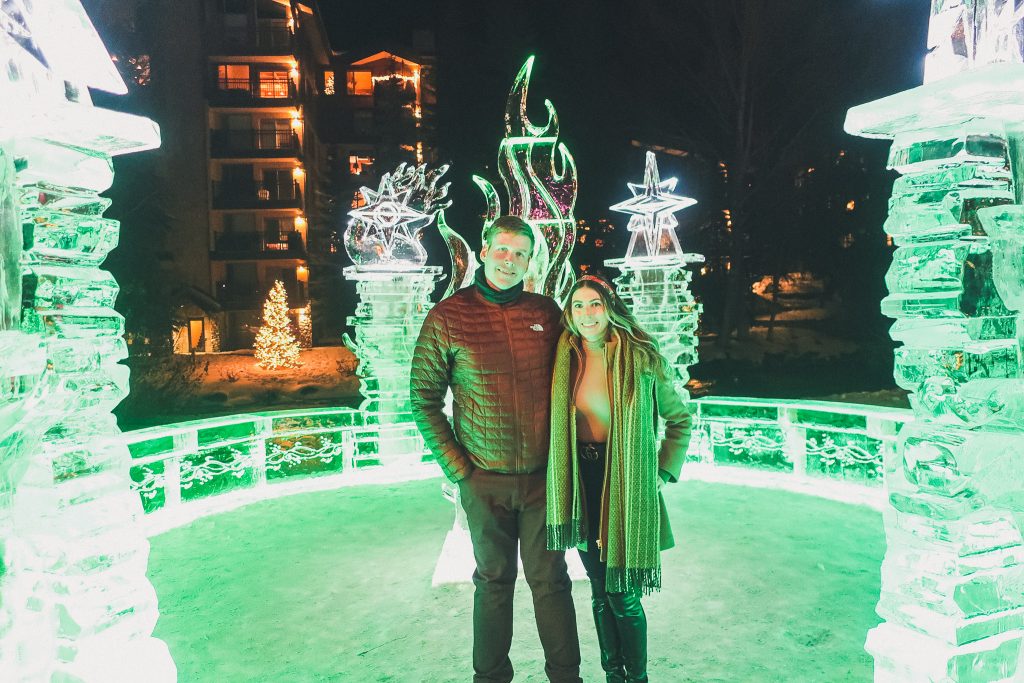 Cute Ski Resort Outfits you can Afford!
We've picked out 14 iconic fashion items that will help you construct the most stylish ski outfits! Including clothes to ski & clothes for ski resort chillin' 😉
These cool womens ski outfits are completely customize-able! Tailor to your own taste. Use our ideas as your inspiration, and you'll figure out exactly what to wear on a ski trip!
Inspired by my family ski trips to Colorado 💓
14 Essential Items to Inspire your OOTD
These essential items will help you plan the best womens ski outfits! You'll learn exactly what to wear for a ski trip. Read on.
1. One-Piece Snow Suit
This is my favorite outfit for skiing! It's comfortable, warm, and fashionable. You'll be a real head-turner on the slopes in a one-piece snowsuit!
Check out these amazing fashion snowsuits!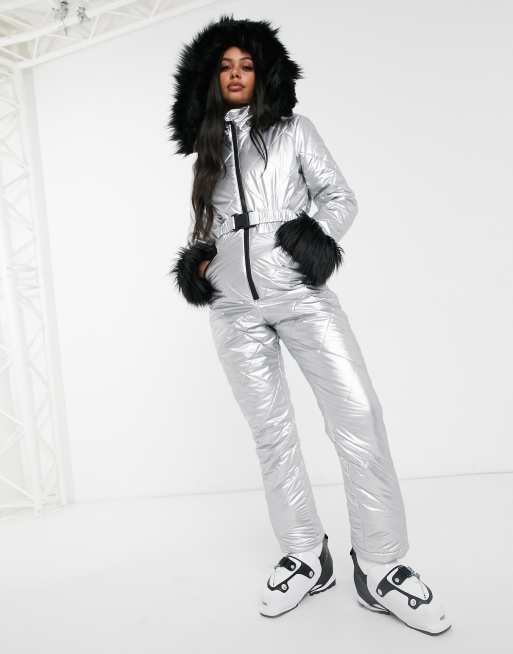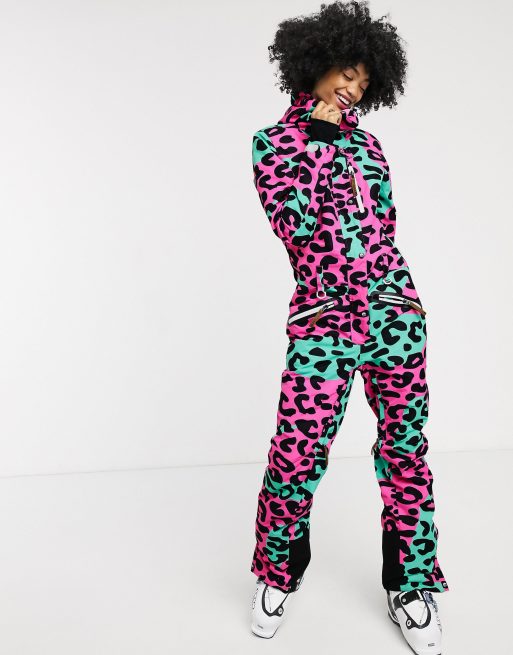 There are many different onesie ski outfits to choose from. So, you'll be sure to find something to suit your needs. You can find one piece snowsuits that are luxury ski outfits or rugged, all-mountain, wear.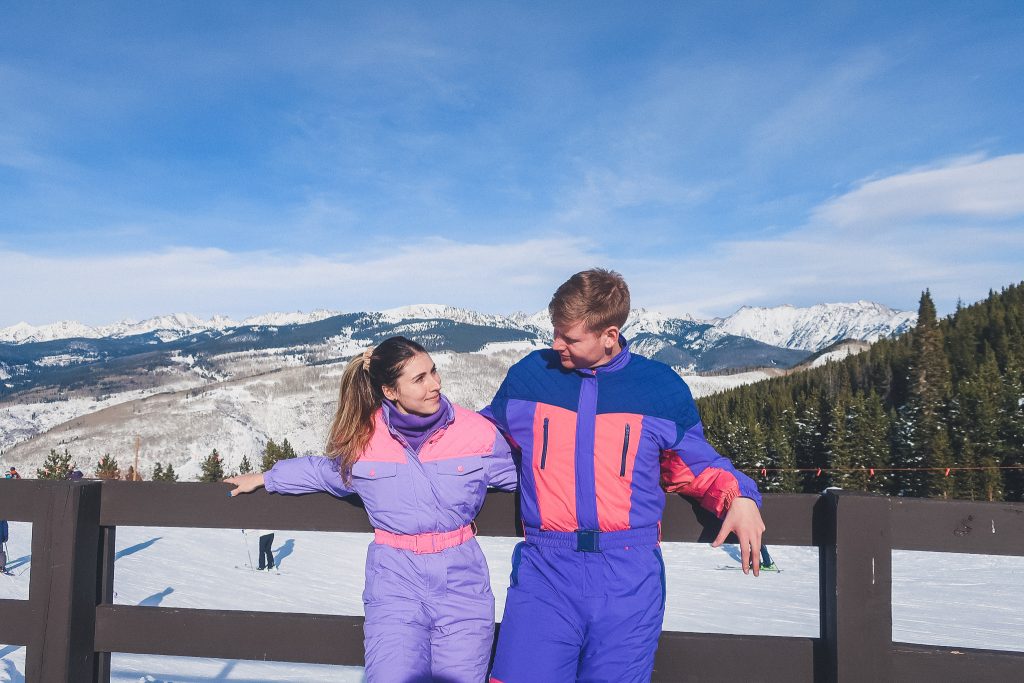 One-piece snowsuits are also the best clothes to wear skiing with your partner! Yes, I'm talking matching one-piece snowsuits! How cute?
Tipsy Elves makes great suits for couples!
One-piece snowsuits aren't only the perfect clothes to wear skiing, they're instant outfits for all your winter activities. You can wear your one-piece snowsuit when you go snowmobiling, snowshoeing, and dog-sledding!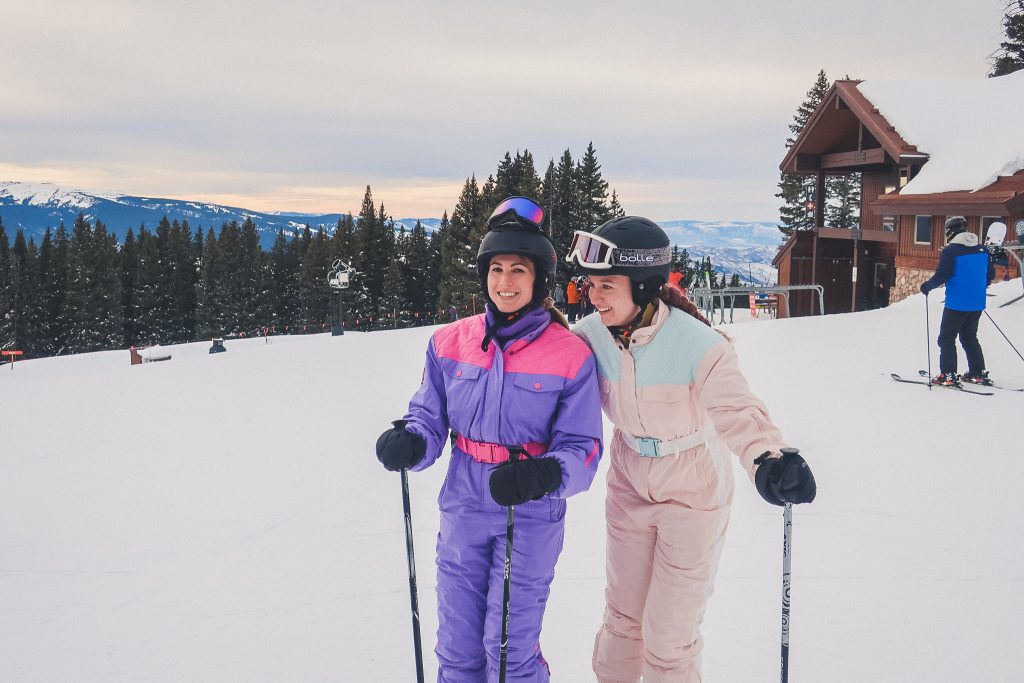 Most ski clothes are bulky. They're not form-fitting. They consist of solid, block, colors. Blah! If you're wondering how to dress for skiing without sacrificing your unique style and identity, you need a one-piece snowsuit!
2. Apres Ski Logo Top
Après ski means "after ski," in French. It's a cute, vintage, slogan that's become a winter holiday staple.
Après ski means drinking, dining, and entertainment! It's how you reward yourself after a long day on the slopes. It's the spirit of a relaxing, winter holiday vacation!
Lately, Apres Ski Holiday Logo tees are all the rage! You can find crew neck hoodies and sweaters with charming vintage prints and thematic quotes.
Best of all, these are comfortable, warm, and cozy. Perfect for casual ski wear! You dress for skiing with this logo tee as your base layer. Or, add some fashion accessories and wear it out to dinner later.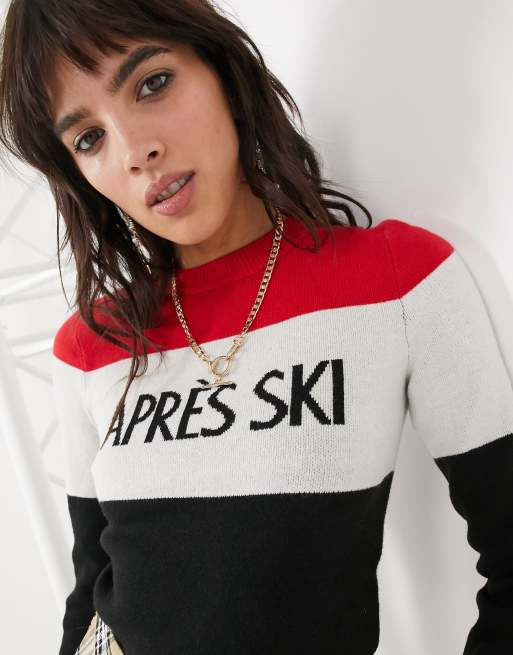 If you're still wondering what to wear on ski trip with your significant other — Apres Ski Holiday Logo tees are perfect! You can find these warm weather skiing clothes in matching sets!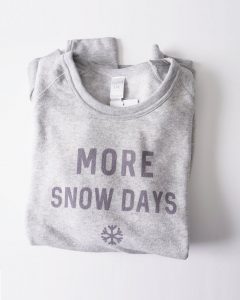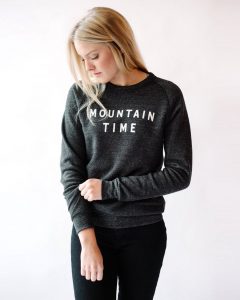 These cute styles brought to you by shopaugustink on Etsy.
Match them with the whole family or your ski trip friend group! You'll be able to create a Christmas Card photo for the books!
3. Statement Snow Boots
All cool ski outfits need to be paired with some amazing snow boots! I'm talking more than just your basic Uggs (but that will also do).
Any packing list that discusses what to bring on ski trip with surely include some snow boots!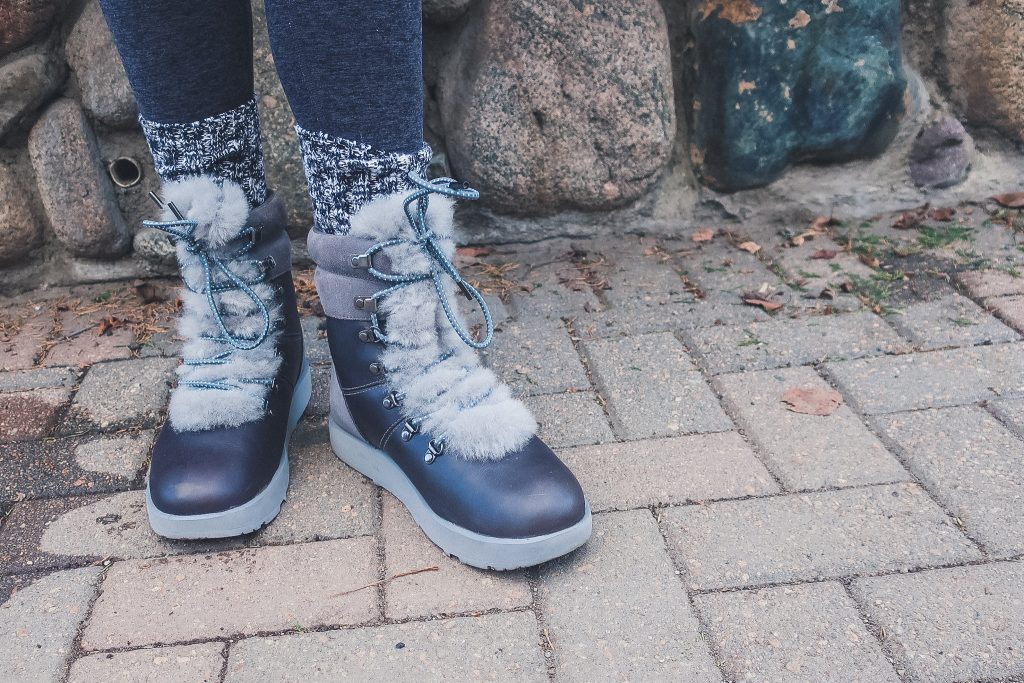 Snow boots are a practical item for obvious reasons. They'll keep your feet warm and dry in snowy, wet, and unpredictable weather. They are also comfortable. (Comfort is especially important when you've spent all day with your feet jammed inside hard ski boots!)
Although, I typically don't advocate for anything that's just comfortable. These snow boots should make a statement! They should complement your cute womens ski outfits & your evening Après ski attire!
Fur and shearling trim can really make a boot stand out! You'll want a boot that goes beyond the ankle, but nothing too high. Bright colored laces can add an interesting touch.
Statement snow boots can elevate ski wear for women. Pair them with leggings and calf-length knit socks. They'll also go well with a chunky knit sweater, Après ski tee, or tight-knit turtleneck.
If you're looking for what to wear on a ski holiday that you'll also be able to wear outside of your ski holiday —this is it! I bought my furry snow boots for my trip to Vail, but I ended up wearing them all winter in Chicago and on our Patagonia adventure. This is a truly versatile item.
5. Fur Pom Beanie
You may not get to wear a fur pom beanie while you ski… (I'm hoping you'll are wearing helmets!)…but it's the perfect accessory for ski resort clothing.
Your fur pom beanie will go with practically any ski lodge attire. It's also warm & comfortable.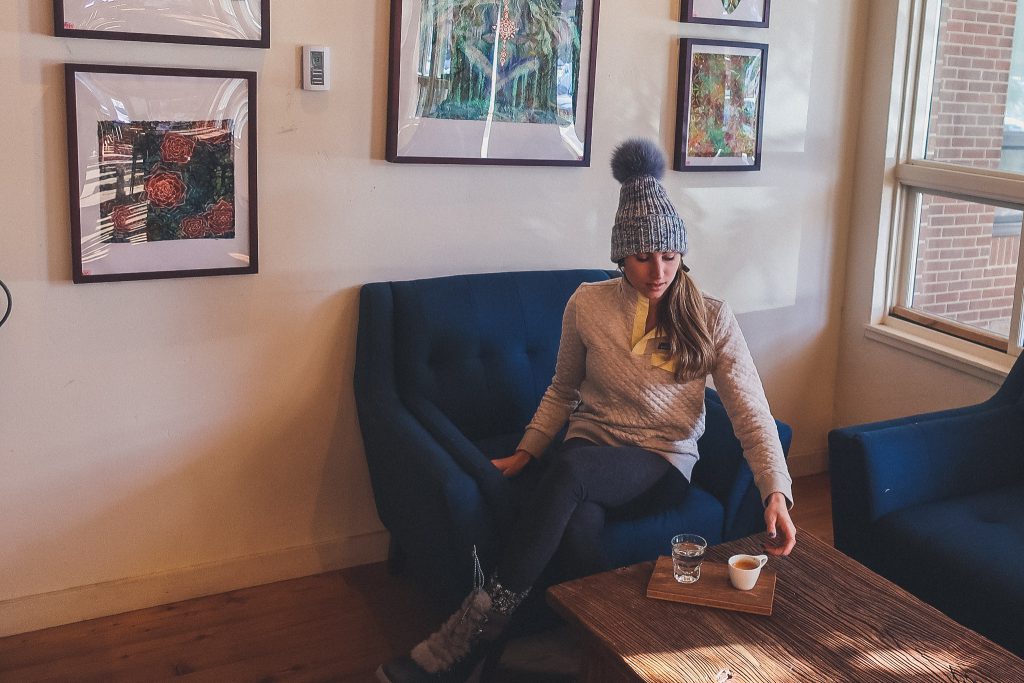 I highly recommend finding a beanie made of wool or cashmere. Acrylic is a cheap alternative. Trust me, it's not worth it!
Acrylic fibers don't last the test of time. They also contribute to environmental waste. Also, they're itchy and uncomfortable. I hate acrylic! I'd much rather splurge on 1 cashmere beanie than buy 3 cheap acrylic ones.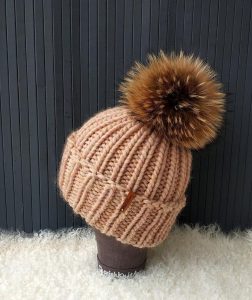 These gorgeous hats are brought to you by CherishKnitArt on Etsy. Click to purchase!
Shop the hat I'm wearing below.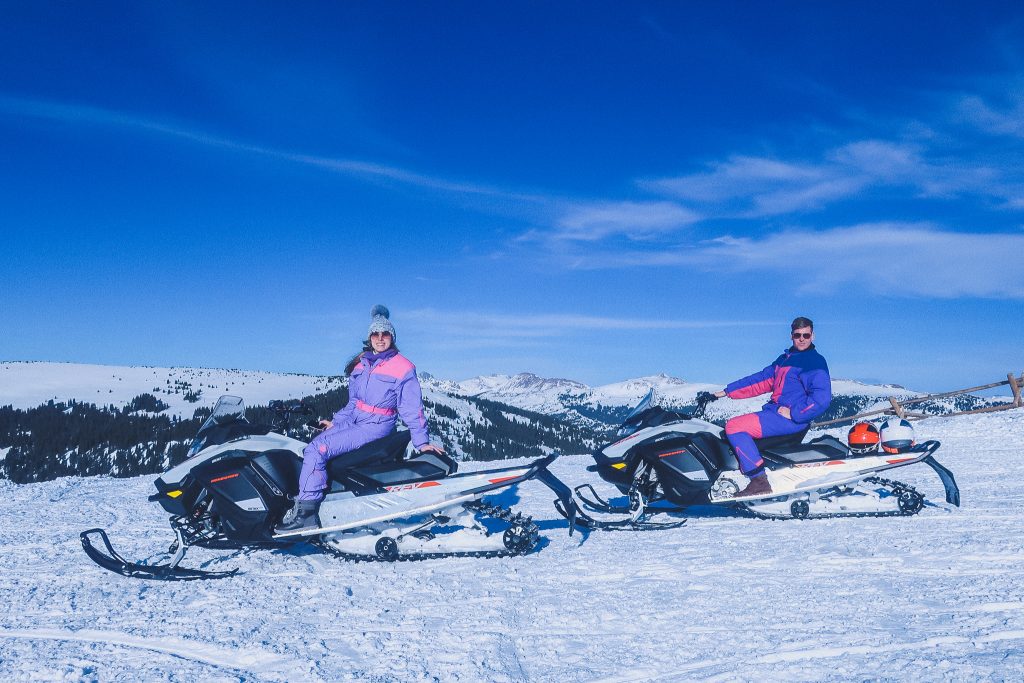 If you're anti-fur, it's pretty easy to find nice faux fur pom beanies!
I love to match a fur pom beanie with leggings and a down jacket. Alternatively, you can wear your pom beanie with ski resort attire like your puffer vest. These pair especially well with statement snow boots!
6. Long Sleeve Turtleneck
Chunky knit sweaters are cute & cozy when you're staying in. However, they're terrible for walking around town. Wear a warm sweater with a warm down coat, and you're in for a disaster!
I hate when I'm walking around town, shopping, waiting for a table at a restaurant and I start to sweat under all those layers… Eww! We've all been there.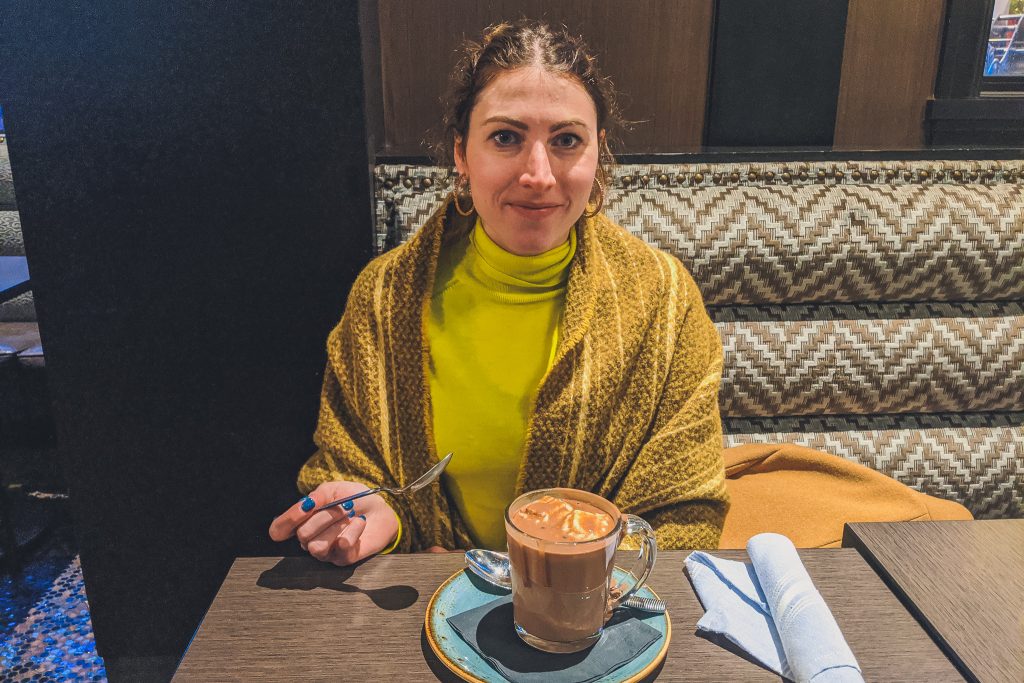 That's why a thin, cotton, long sleeve turtleneck is an essential piece for your ski lodge outfits. Pair it with your down jacket on a frigid winter day, or wear under your puffy hooded vest later in the season.
A simple turtleneck is the perfect basic piece to go with your ski vacation outfits. It will help your high impact accessories shine (like that fur pom beanie & your statement snow boots).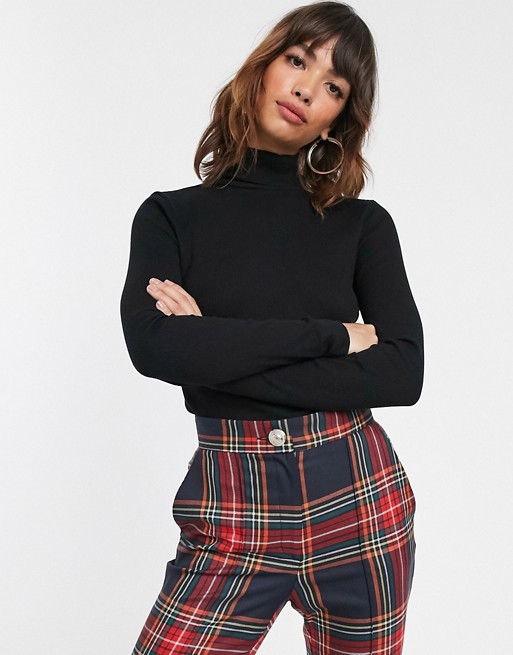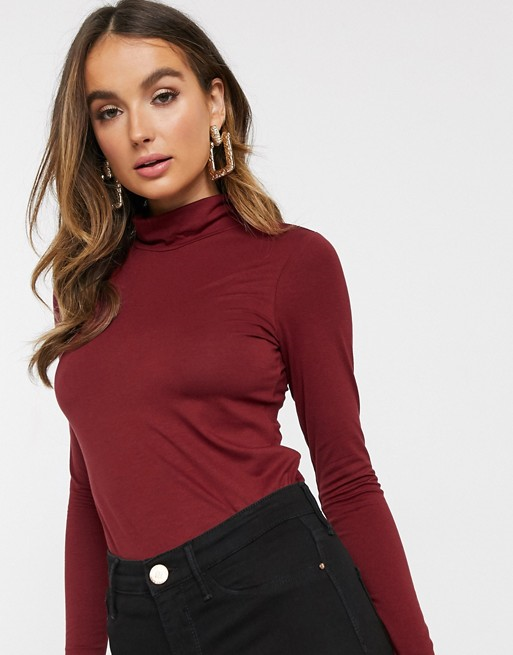 This item is an especially versatile piece of ski resort fashion. You can pair it with more dramatic jewelry, and wear it out to a fancy dinner. In this case, I've paired mine with a wool blanket shawl to create a cozy hot cocoa outfit!
Also, this is an especially cheap and easy item to find. Don't overthink it! I recommend some basic, nude, block colors here. Alternatively, bright colors can add a great pop of color to your outfit!
7. Sleek Leggings
The best resort outfits include a pair of dramatic leggings. Why? Because leggings are warm, comfortable, and versatile.
I recommend black shinny leggings or pleather. Think neutral colors with a little something extra. You want the leggings to add a little flavor to your ski trip outfits, but they shouldn't steal the show.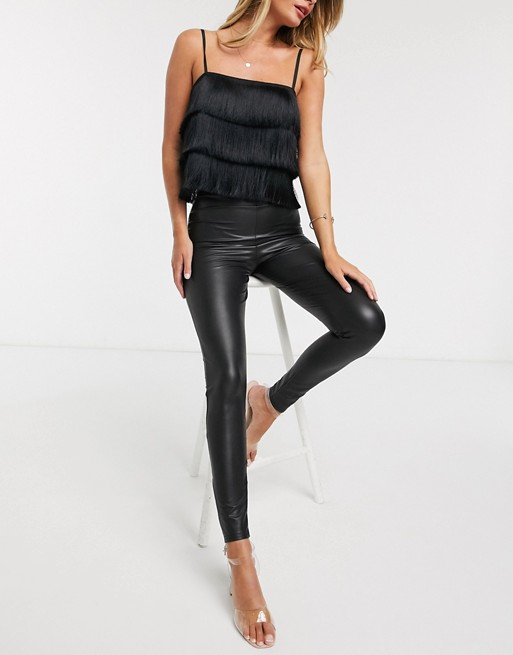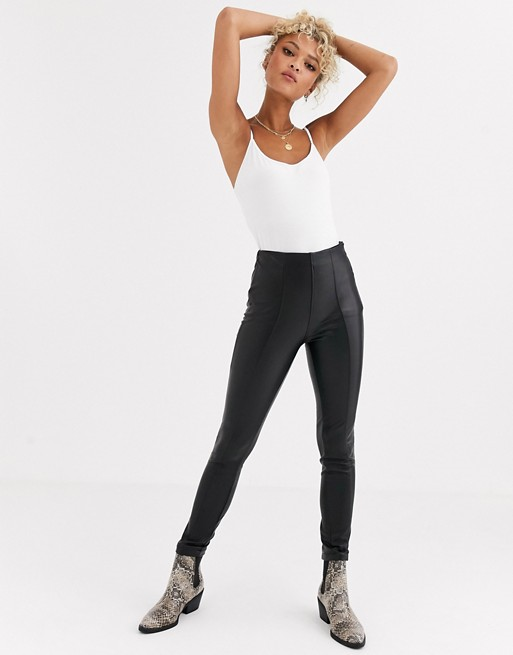 You can pair sleek leggings with many different ski outfits. Create resort chic outfits by combining a fur vest and a simple turtleneck. Or, dress them down with an Après ski logo tee and your snow boots.
The right leggings can help make sexy ski outfits & casual ski outfits.
7. Furry Vest
When planning Apres ski party outfits, I'm always thinking about my furry vest! You'll need this for a romantic dinner, drinks on the town, and it's perfect for a holiday party!
It works best with dressy leggings or dark jeans. Pair with a simple, light, long-sleeve turtleneck or v-neck. This is one of the hot ski outfits I like to keep in my back pocket. 😉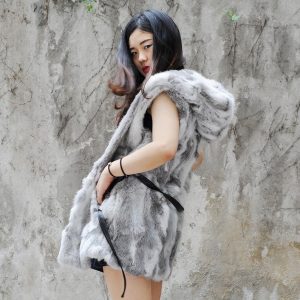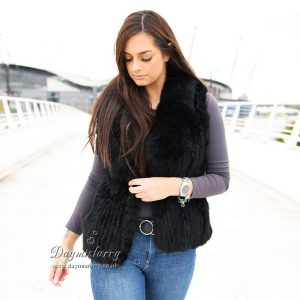 These amazing vests brought to you by DAYMISFURRYUK on Etsy.
Use the furry vest in all your dressier ski holiday outfits. So, skip the snow boots. I love to wear this with knee-high leather or suede boots.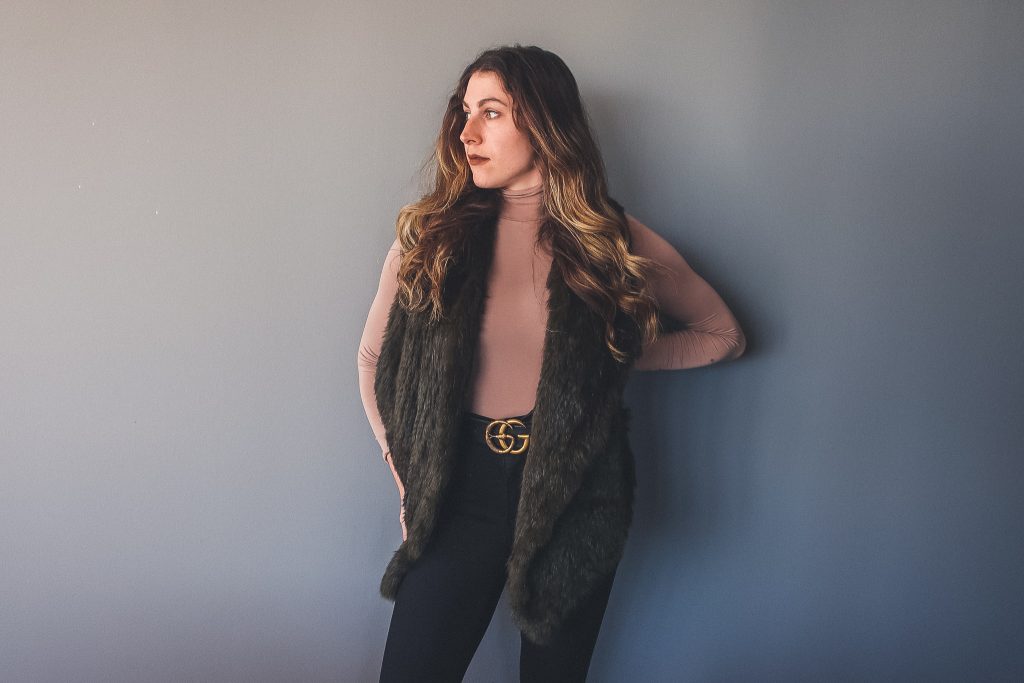 Although, it's also possible to dress it down. Depending on the vest, you could create more casual resort vacation outfits.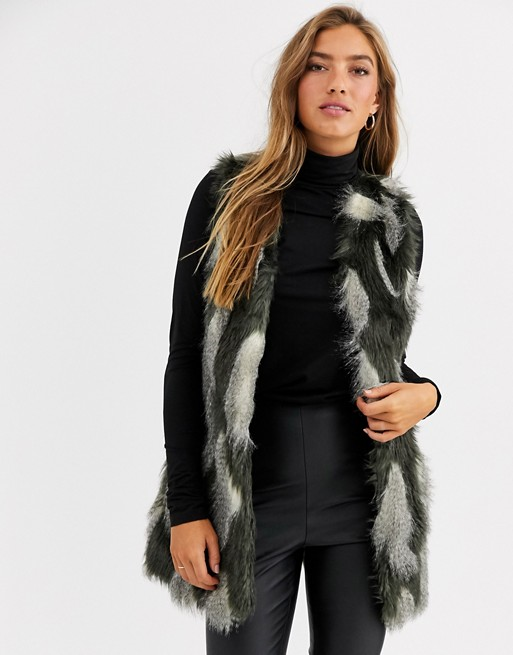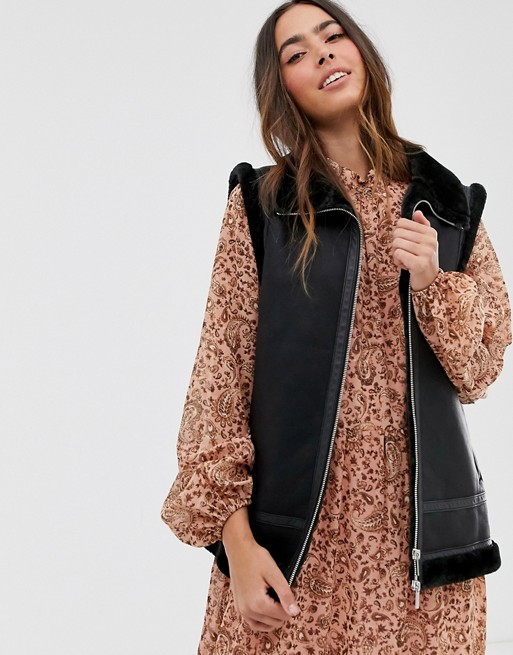 When you are packing for ski holiday, don't forget about this!
8. Knit Socks
Don't forget about socks! Socks can be a cheap & easy way to add impact to an outfit. Plus, they're one of the obvious things to take skiing. 😃
Mid-calf length knit socks are your best friend. Wear them under your snow boots. Your feet will stay toasty, and you'll look great.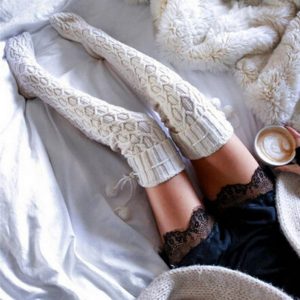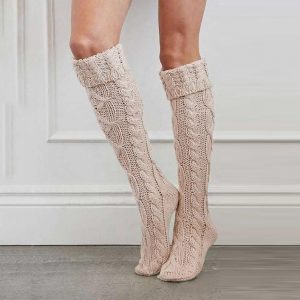 These cute socks are from WarmAndCordial on Etsy.
You'll want a color that will add some contrast. Think about what might match with your down jacket, your puffer vest, and your snow boots. If you've got a lot of neutral colors in your basics, this is an excellent opportunity to add a pop of color or a fun print! Cheetah print would be so chic.
This is one of the essential clothes for ski resorts! So, if you're wondering what to pack skiing, don't miss this!
9. Cozy Pajamas
Cozy pajamas are one of the most forgotten things to take on a skiing holiday! Although, they are extremely important.
Just think about how much time you'll be spending in the cabin with friends and family. You'll be curled up by the fire, staying up late with a nightcap & watching Christmas movies.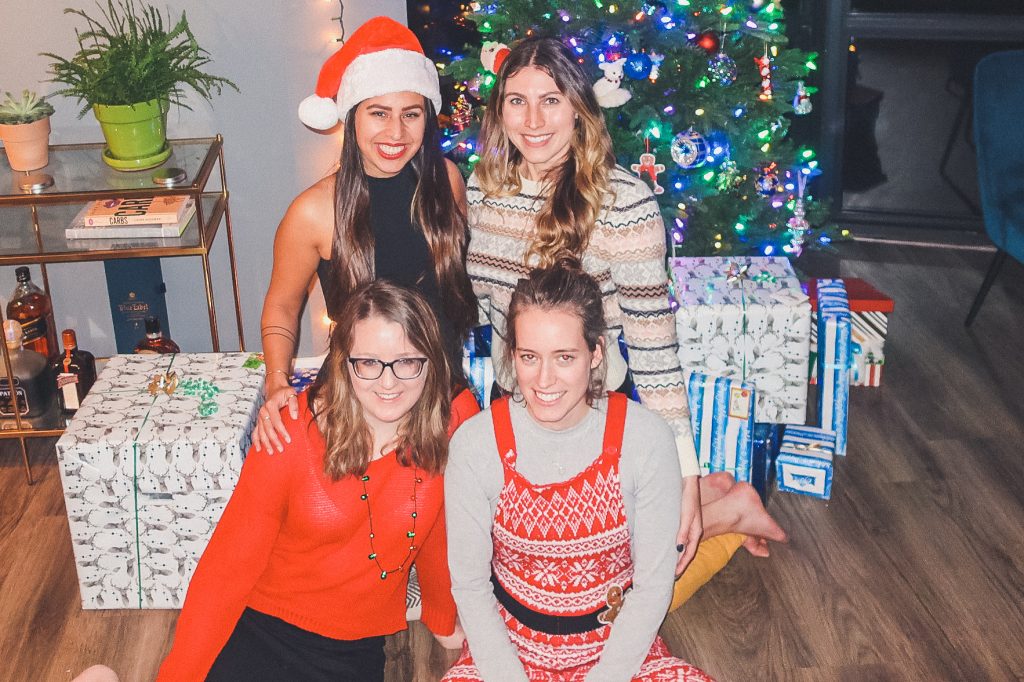 So, you'll need some kick-ass pajamas! This is one of the cheap ski outfits that you'll get a lot of use out of.
Wondering what to bring for a ski trip with the whole crew?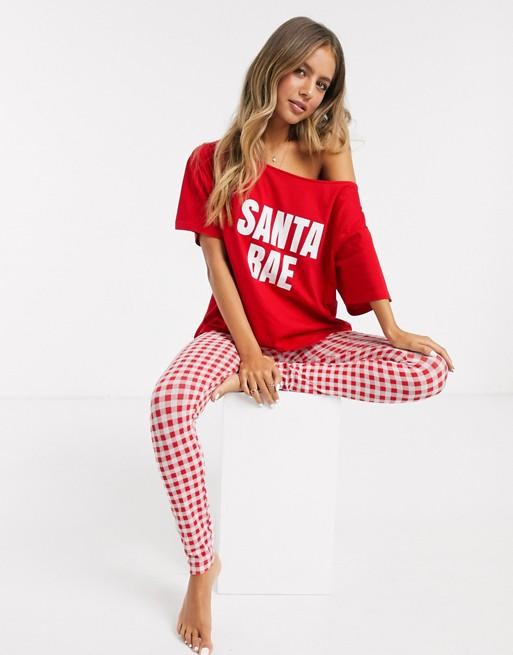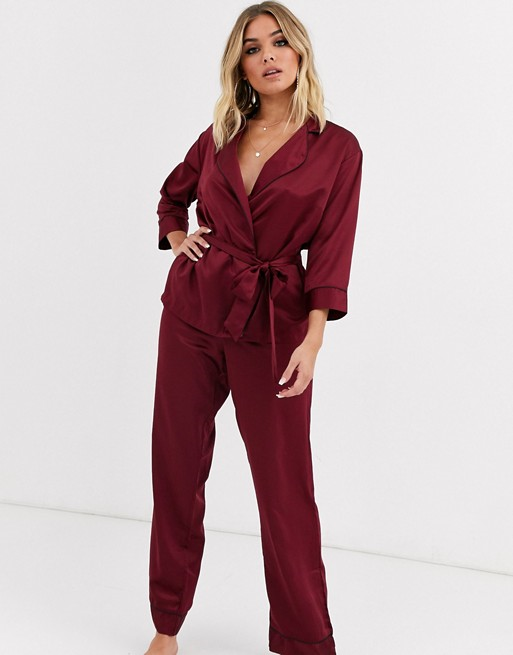 Pajamas offer plenty of unique matching opportunities. Match pajamas with your significant other, your girlfriends, or your family! These easy outfits will create photos and memories that last a lifetime. Plus, anyone can pull off pajamas.
10. Fair Isle Christmas Sweater
Nothing says holiday Christmas ski trip like fair isle! A Fair Isle sweater will help you create seasonal & cute ski outfits.
Fair Isle is a knitting technique that's used to make colorful patterns. It originated on the Shetland Islands, and it's named for one of them.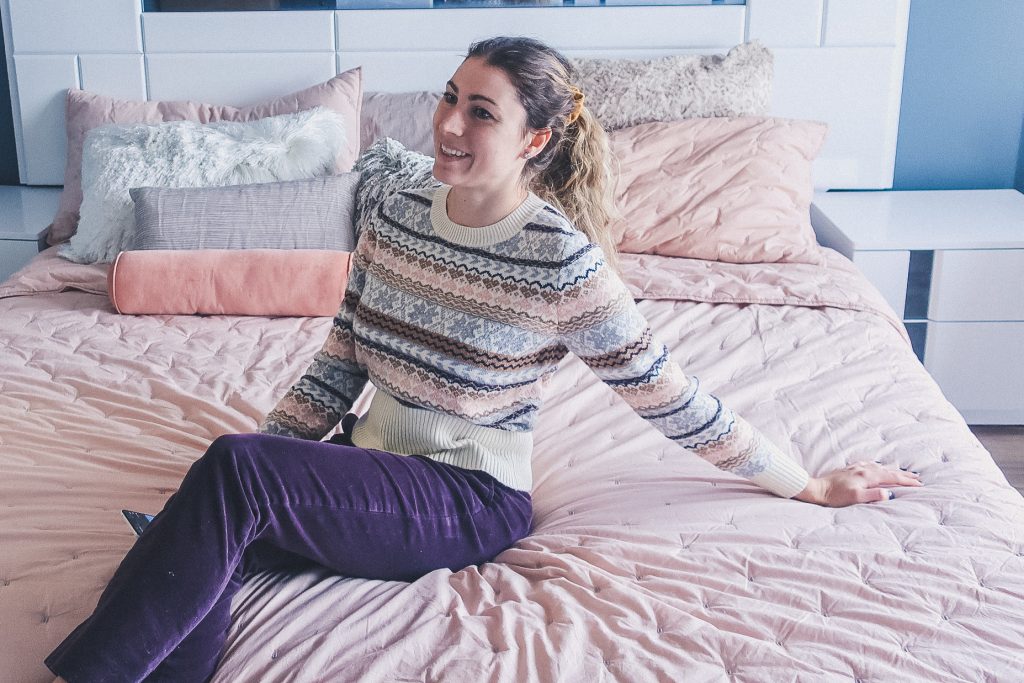 'Fair Isle' has become synonymous with a colorful Christmas knit sweater. Around the holidays, you can find Fair Isle sweaters at all your favorite retailers.
Some of the best ski outfits include a fair isle sweater. Fair Isle sweaters are also an excellent item to match!
You can create matching apres ski outfits for the entire family with fair isle sweaters. You can also match these sweaters with your husband, girlfriend, or your sister.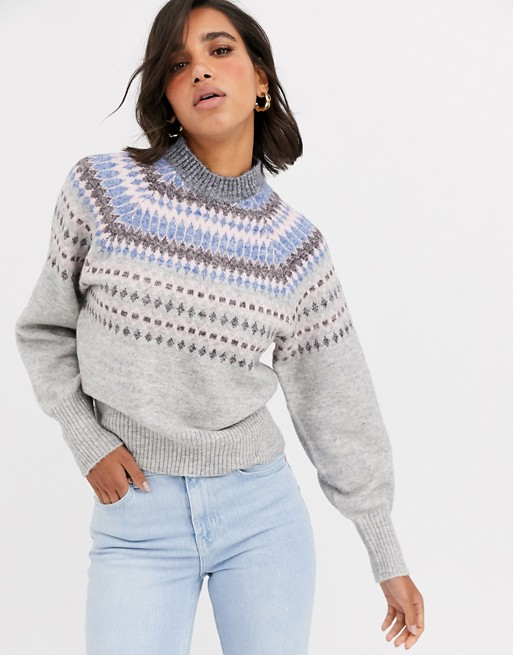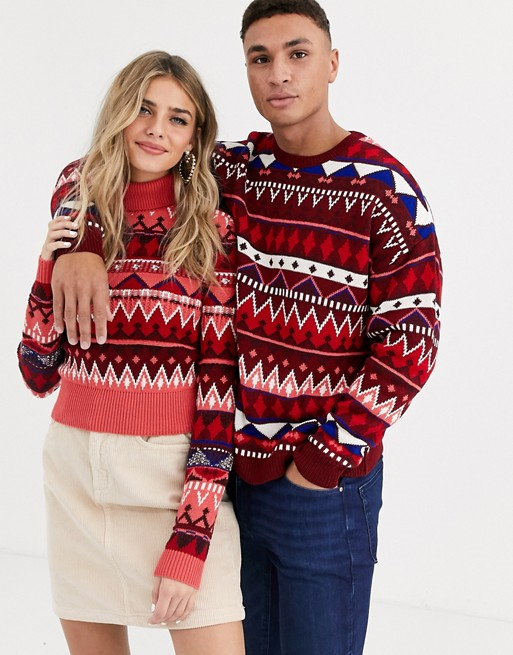 You can wear a fair isle sweater to your Christmas photo-shoot, a fancy family meal, or while you're casually chillin' at the lodge. They're perfect pieces for a family Christmas card!
11. Cashmere Accessories
Cashmere accessories are the icon of holiday luxury fashion. All the best female ski outfits include the softest and most delicious cashmere accessories.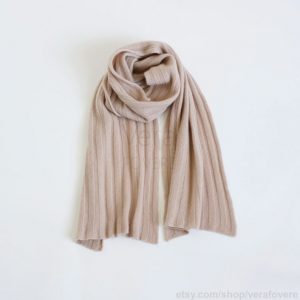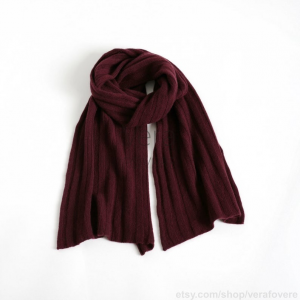 These amazing scarfs are brought to you by Verafovere on Etsy. 
PRO TIP: If you are shopping on a budget, you'll want to plan a season ahead. The best time to buy cashmere is at the end of the season. You'll pay a mere fraction for the same great items. I often find cashmere sweaters at the end of spring, or early summer, for $30! End-of-winter sales are the best times to scoop up affordable cashmere accessories.
Some important clothes to wear skiing include a down jacket, snow pants, and waterproof gloves.
You'll wear your cashmere accessories after skiing. You'll definitely need a cashmere scarf and cashmere texting gloves. There's nothing worse than itchy acrylic on your neck.
12. Down Jacket
No winter vacation is possible without the perfect down jacket! All the best ladies ski outfits must keep you warm& dry.
I'll admit, I'm pretty high maintenance, so I always bring a jacket for skiing and an alternative.
You can create bright ski outfits with a dramatic down jacket.
13. Oversized Knit Sweater
Everyone has an over-sized, chunky knit sweater hiding somewhere in their closet! So, when you are thinking about what to wear to a ski trip, don't forget about this item!
Sweaters are some of the best budget ski wear. Because you either already have one or you can easily find one for cheap!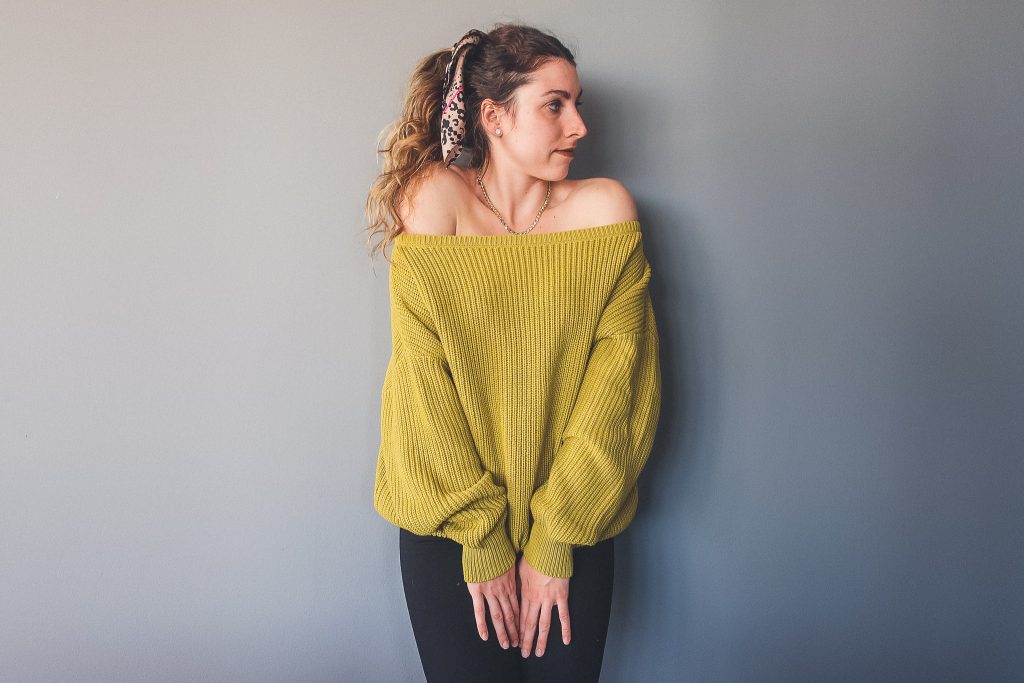 You can wear an over-sized sweater with leggings and snow boots for a comfortable and cozy look.
Pair with leather knee-high boots and jewelry for a sleek and sexy look.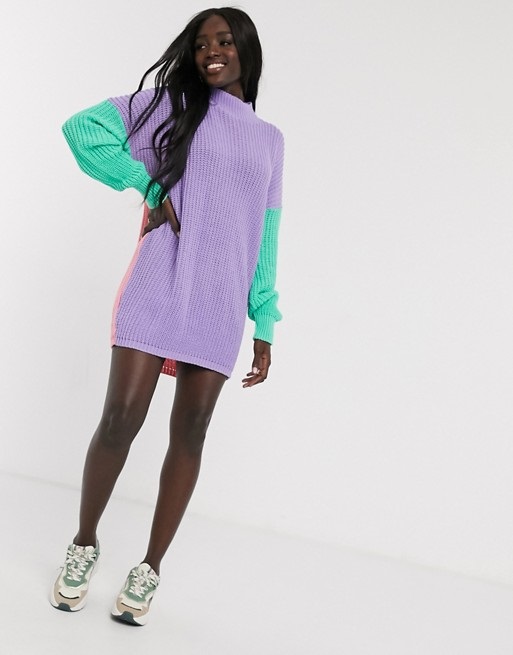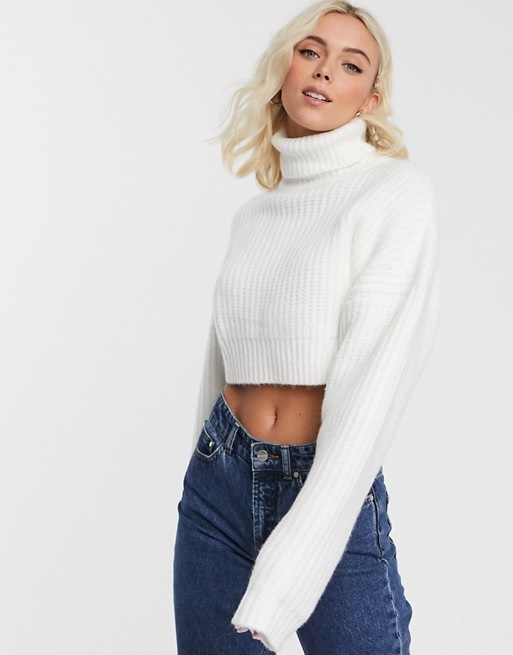 All your favorite chic ski outfits include an amazing sweater!
Sweaters are essential on ski trips because they'll keep you nice and warm.
14. Puffer Vest with Fur Hood
Picture yourself snuggled up next to the fire pit watching the last skiers of the day make their way down the mountain… you are warm and toasty in your puffer vest with its iconic fur hood.
A puffer vest with fur-trimmed hood helps to create the perfect ski resort casual outfits! You can also wear it back home as one of your for an 80s ski party outfits. 😅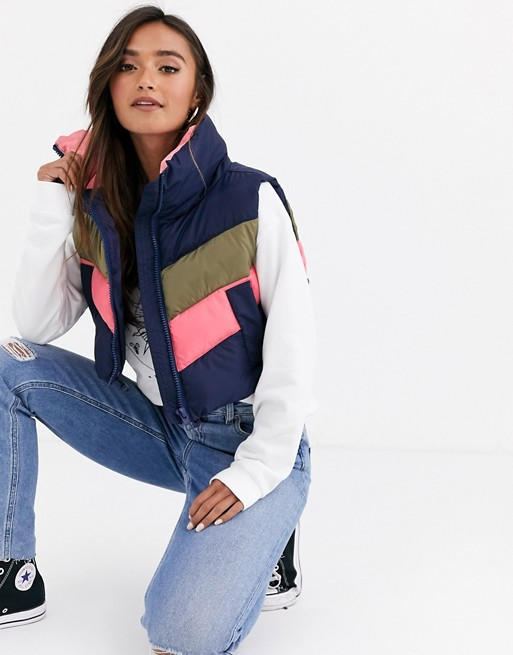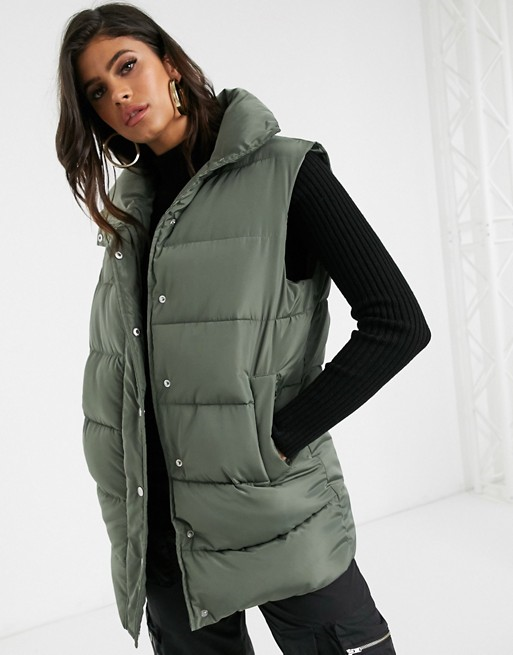 The best resort wear outfits are warm and versatile. A puffer vest is perfect for an end of season evening when it's not below zero.
This vest can easily be paired with statement snow boots and leggings. You'll be warm & (best of all) you'll look great!
This is the perfect accessory for ski weekend outfits because you don't need to fit it in your suitcase! It's light enough and compact enough to bring to the airport and on the plane. You can even smash it into a ball and use it as a pillow!
More outfit inspiration for your winter vacation: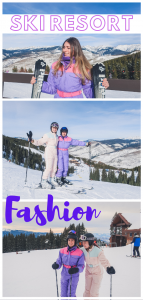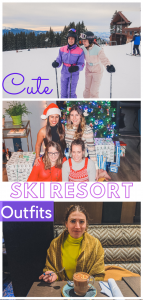 As an Amazon Associate I earn from qualifying purchases.