Discover the best ski towns in Colorado for your next winter adventure. Including some of the prettiest towns in Colorado, and conveniently located ski towns near Denver. 
8 Best Ski Towns in Colorado
Denver is the capital city of Colorado. It's a world-class city with interesting museums, a bustling restaurant scene, and a well-connected international airport. If you aren't driving to Colorado, you'll likely fly into the Denver International Airport.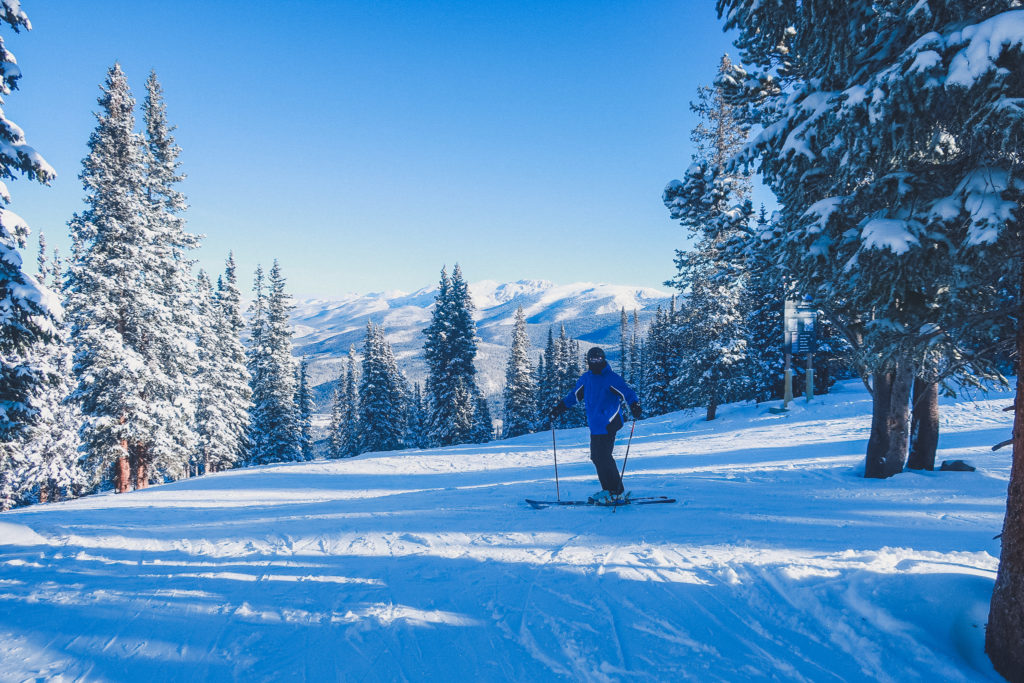 Read on to discover the travel blogger community's favorite Denver ski towns – the best ski towns near Denver. Check out our cultivated ski resort outfits. 
8 Best Ski Towns in Colorado
These ski cities in Colorado feature endless acres of mountain terrain, lodging, and dining. Learn more about the best ski resort towns in Colorado regardless of budget – you'll find economic options and luxury retreats. The best snow towns in Colorado also offer plenty of sports and activities besides skiing. 
1. Winter Park
Winter Park is one of the small ski towns in Colorado that's surprisingly close to Denver. Without traffic, you can drive to Winter Park from the Denver airport in under 90 minutes. It's also one of the cheapest ski towns in Colorado. It's also one of the towns near Copper Mountain Colorado, as you can drive there in around an hour.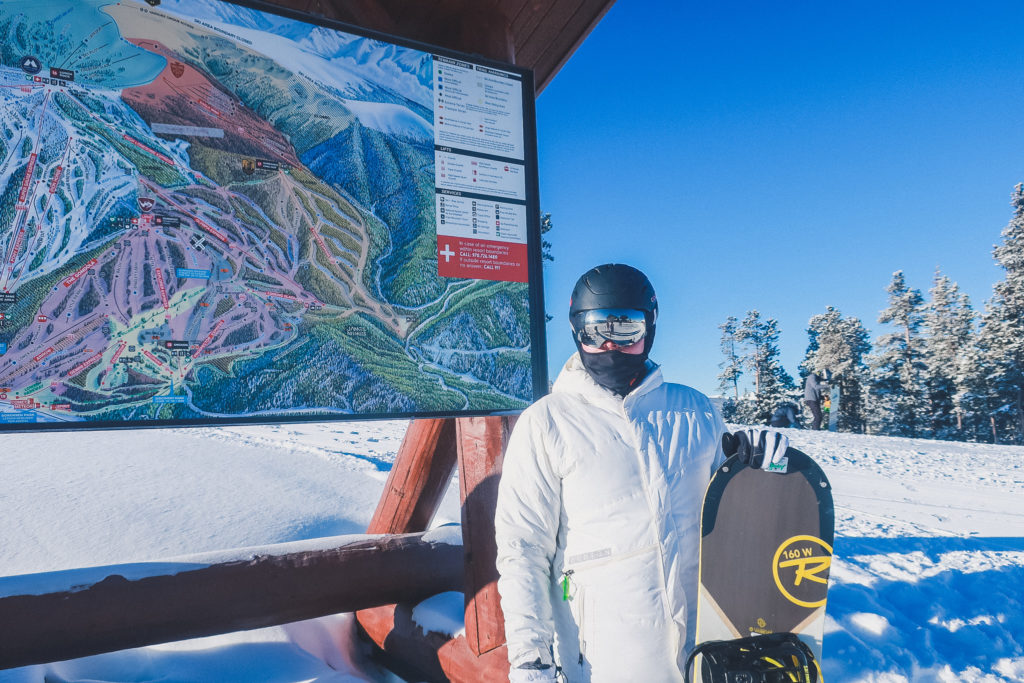 Winter Park Resort offers a traditional Colorado assortment of mountain activities including skiing, snowshoeing, snowcat tours, tubing, and ski biking. It's got everything you'd expect to find at any of the best resort towns in Colorado. 
You can rent gear on the mountain, and choose from many ski-in, ski-out lodging options. Alternatively, there are plenty of vacation rental units in Winter Park town (which is only a 5-10 minute drive from the mountain.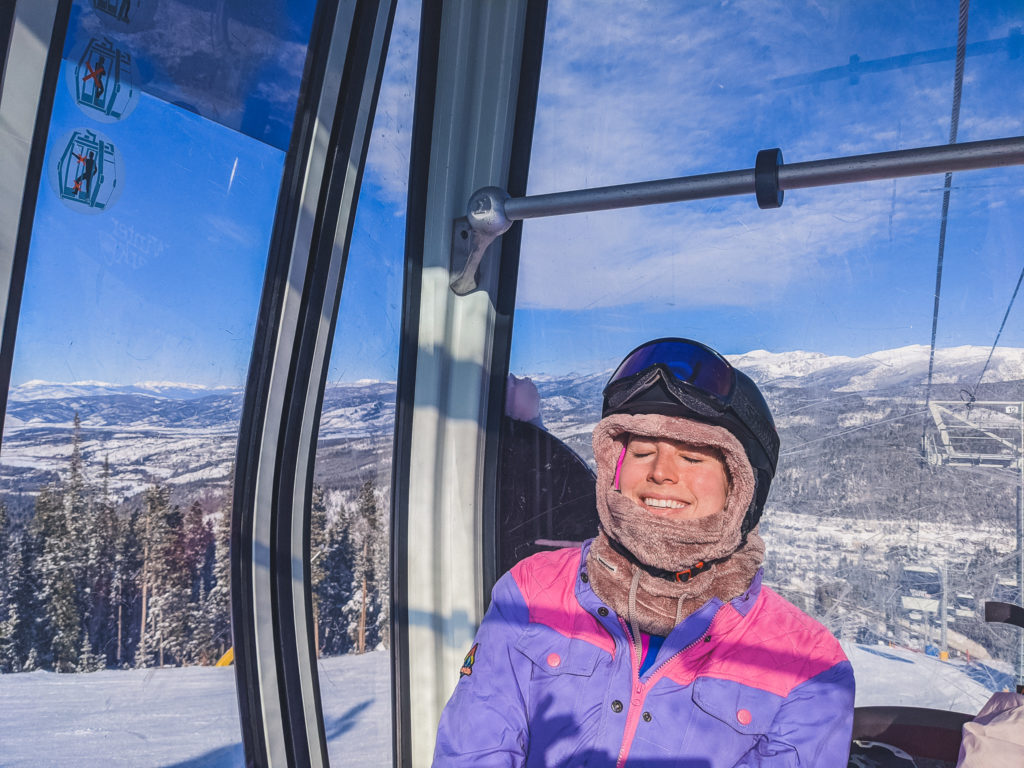 Winter Park is one of the most affordable and less hyped mountains near Colorado. To ski at Winter Park, you will need an Ikon Pass. The mountain offers lengthy, wide slopes ideal for beginners, as well as many unique opportunities to ski between the trees. You'll find a healthy assortment of blues and blacks, as well as some groomed surfaces.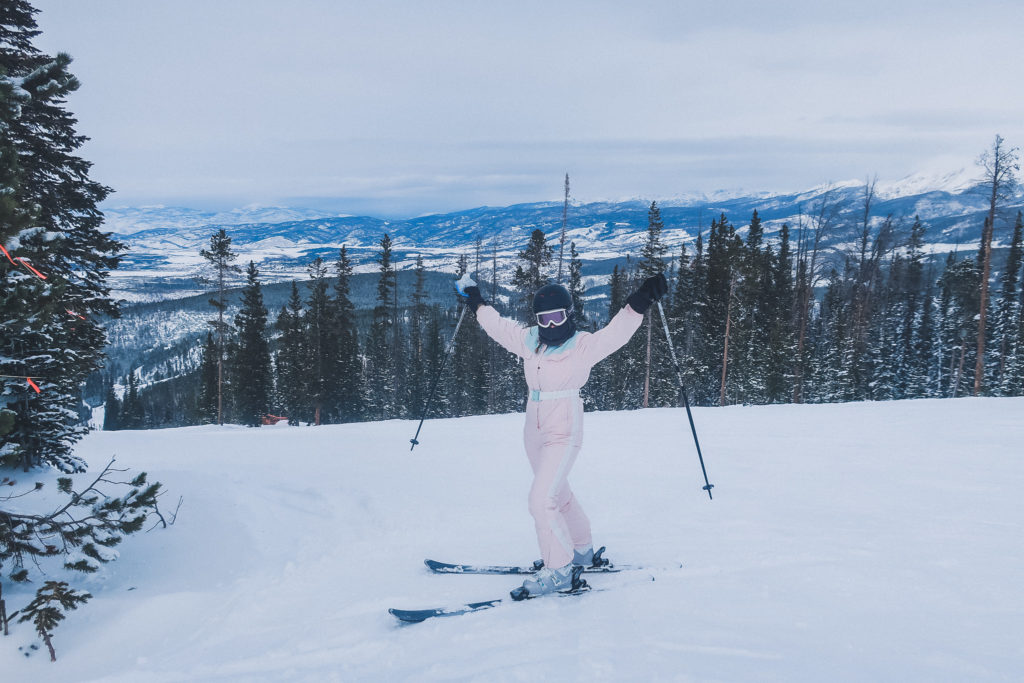 The town of Winter Park has plenty of dining opportunities. There are also many distilleries, wineries, and breweries in Winter Park and nearby Fraser. Be sure to plan a visit to the local hot springs, or book a rejuvenating spa experience. 
Find out for yourself why Winter Park is one of the best ski towns Colorado has to offer! 
2. Vail
By Trijit from Budget Travel Buff 
Vail Mountain is the largest ski resort in Colorado, so it's no wonder that the city of Vail Colorado is one of the top mountain destinations. Located in Eagle County, it is one of the most beautiful ski towns in Colorado. You can drive to Vail in under 2 hours from Denver. It takes under 45minutes to get from Vail to Breckenridge.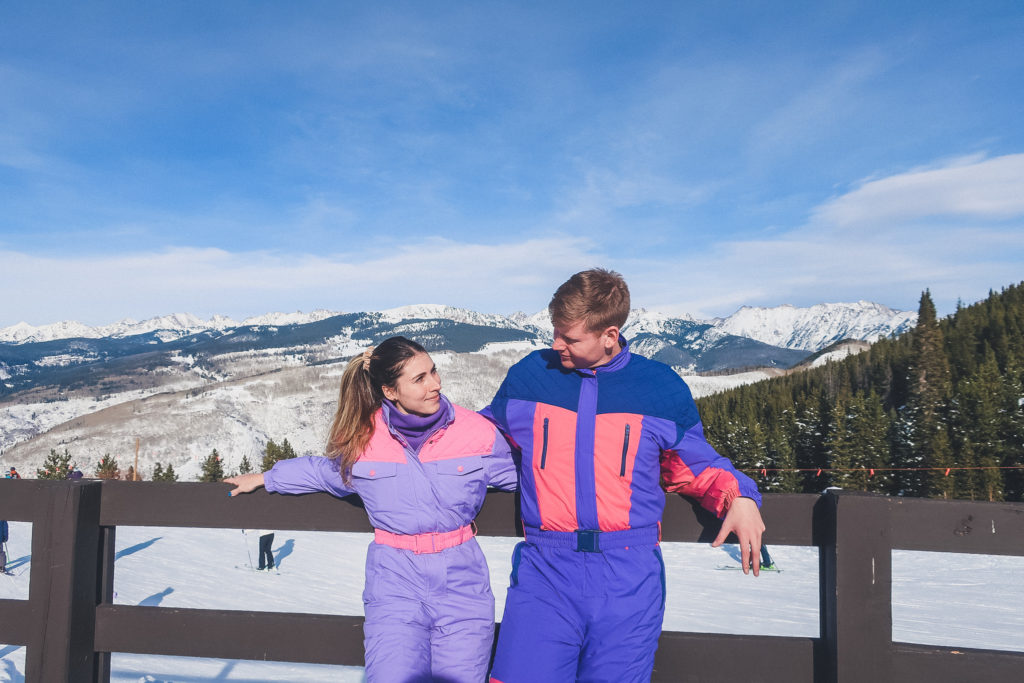 Vail Mountain Resort has green, blue, and black runs and offers skiers a wide variety of terrain. The mountain encompasses 5317 acres of skiable terrain including world-class features and a good number of lifts. Vail Mountain is suitable for beginners, intermediate skiers, or experts.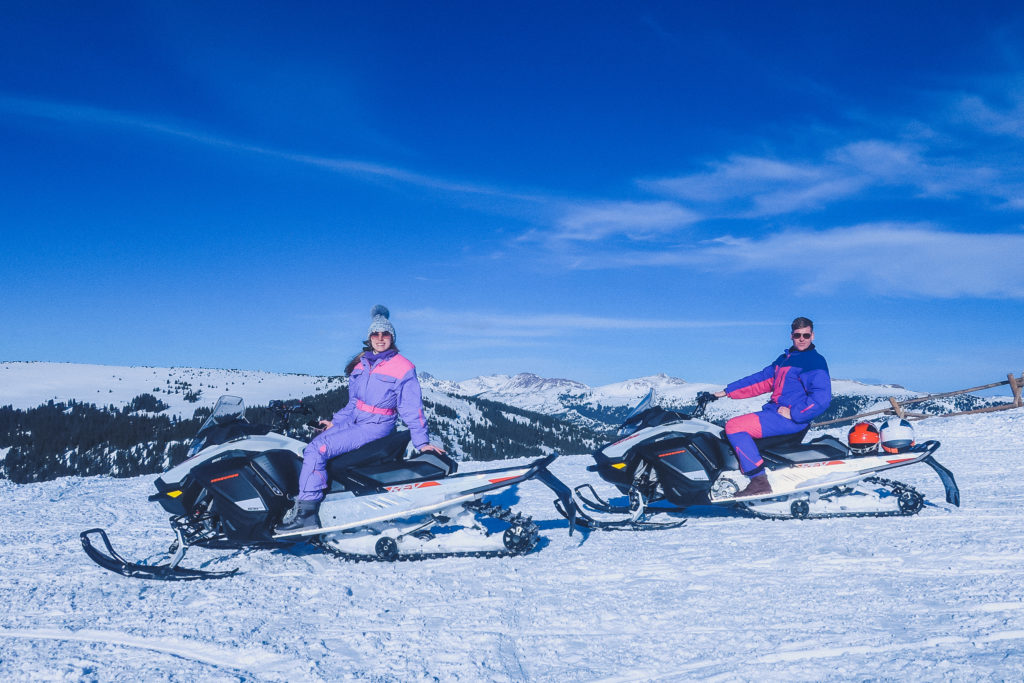 Vail is one of the popular ski towns in Colorado because it is a haven for outdoor adventure lovers. Visitors can enjoy different types of winter activities including snowshoeing, snowmobiling, scenic gondola ride, snow tubing, sledding, and much more.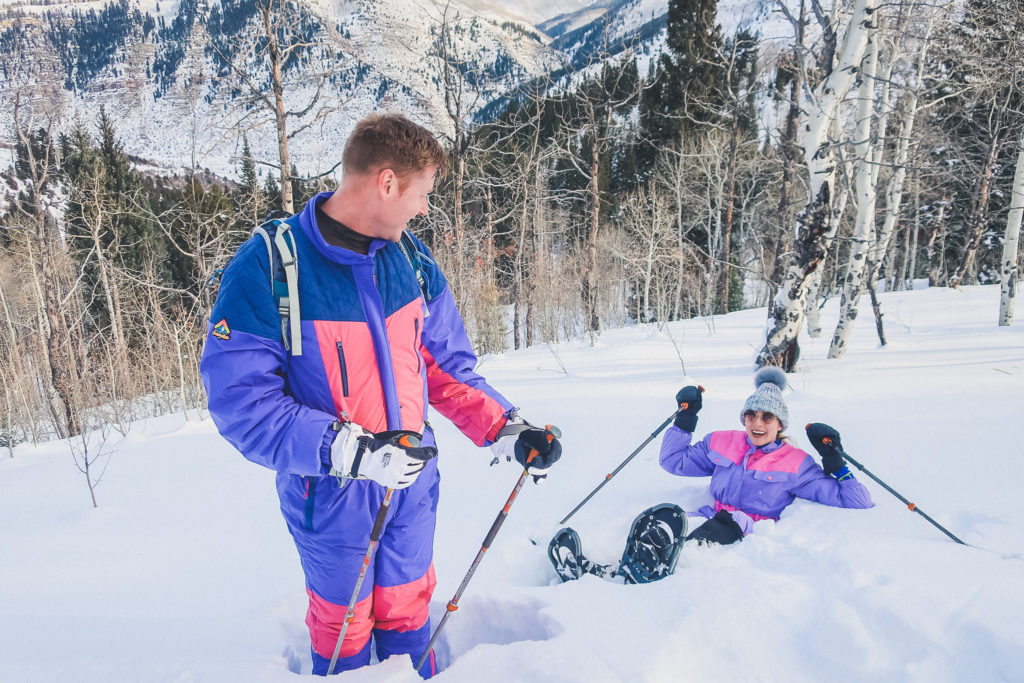 Apart from the outdoor adventure activities, there is a charming European-style village with endless restaurants and shops. Be sure to visit the Ski Museum in town.
Culture lovers can join Wednesday Art Walks to discover local artists, history, and architecture. Vail is not one of the most affordable ski towns in Colorado. Actually, it's one of the most expensive ski towns in Colorado.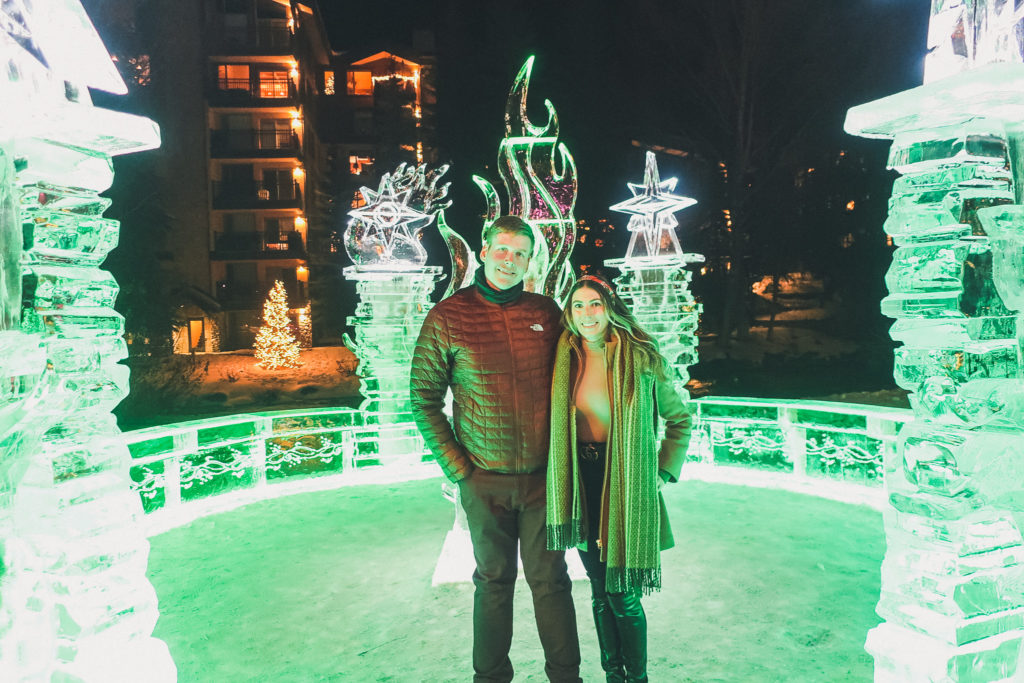 In Vail, you'll find many hotels offering luxurious retreats and spa services. Notably, there is a Four Seasons Hotel in Vail. Most places in the village are within walking distance from the mountain or take advantage of shuttle service. Town of Vail buses are free and operate throughout the resort. You can use it for free to travel between the base villages, and to East and West Vail. Ski it Monday through Thursday to avoid the crowds. 
3. Breckenridge
By Meg from Fox in the Forest
Known as "Breck" by the locals, the town of Breckenridge is home to amazing opportunities to hit the slopes. About an hour and a half drive from Denver (without the annoying mountain traffic), locals and visitors alike flock to the city of Breckenridge Colorado. 
If traveling from Breckenridge to Aspen, it will take just under 3 hours. The distance from Colorado Springs and Breckenridge can be eclipsed in just over 2 hours.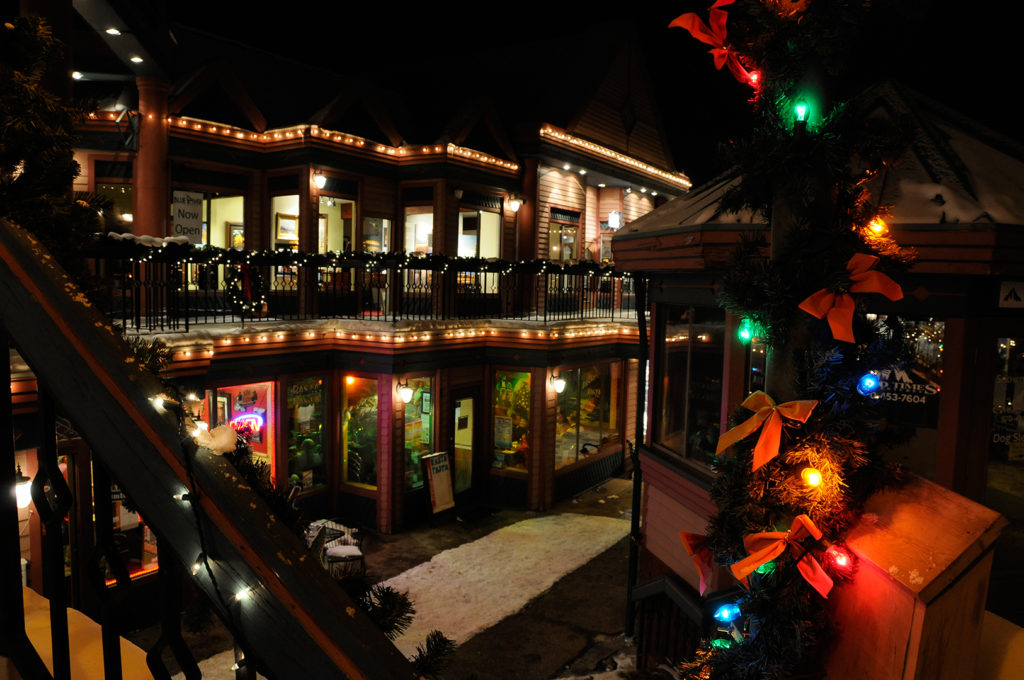 Breckenridge town is known for its festivals and a lively downtown scene. People love to come for more than just skiing since there are many fun things to do in Breckenridge for non-skiers. In fact, as one of the top mountain towns in Colorado, there's plenty of reasons to love Breckenridge.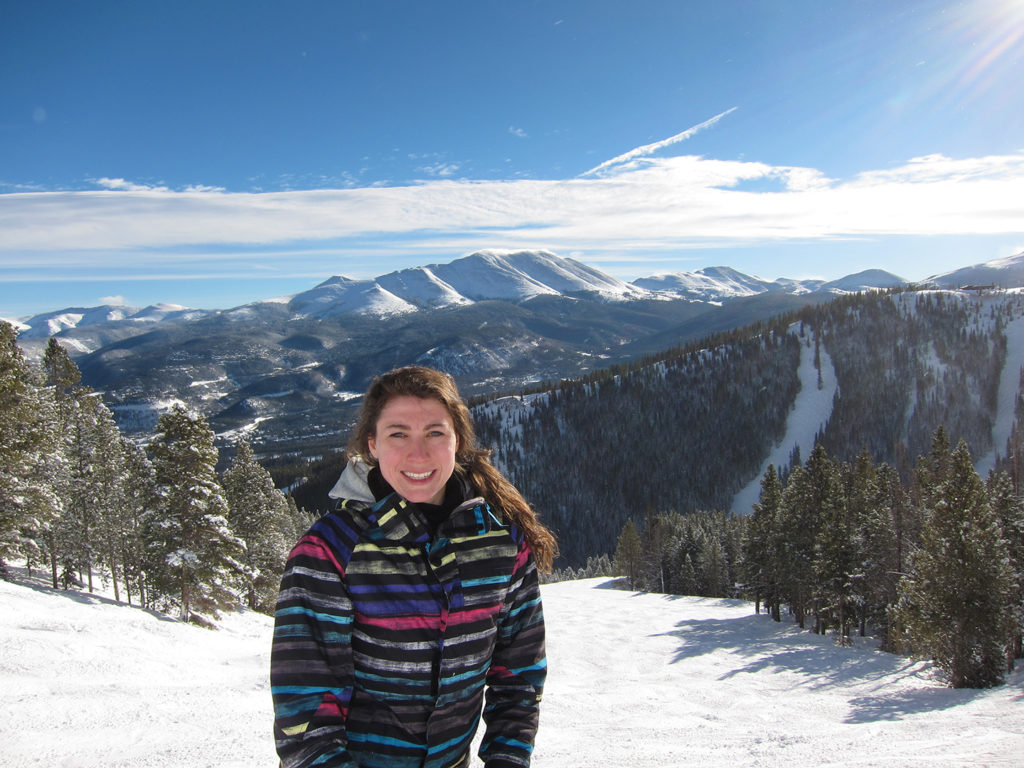 This is one of the best ski cities in Colorado. First, you've got access to four distinct mountains, Loveland Ski Area (budget-friendly, on its own pass), Keystone (kid-friendly, Epic Pass), Breckenridge Resort (all-around mountain, Epic Pass), and Arapaho Basin (expert mountain, Epic Pass). This leaves you with endless terrain for skiing near Breckenridge!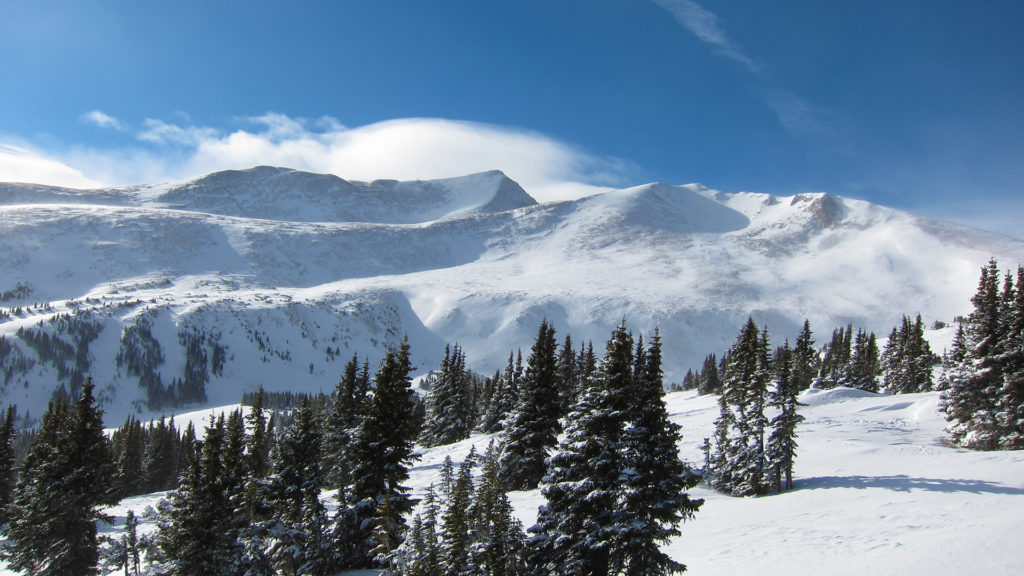 After you're done shredding the slopes, there are plenty of things to do in Breckenridge. Enjoy the après scene at one of the many breweries in town or check out the famous Breckenridge troll – a large wooden sculpture – along the Trollstignen Trail. There is also a gondola in Breckenridge Colorado! Plus, you can try out snowshoeing, scenic driving over Hoosier Pass, or exploring nearby Frisco and Dillion.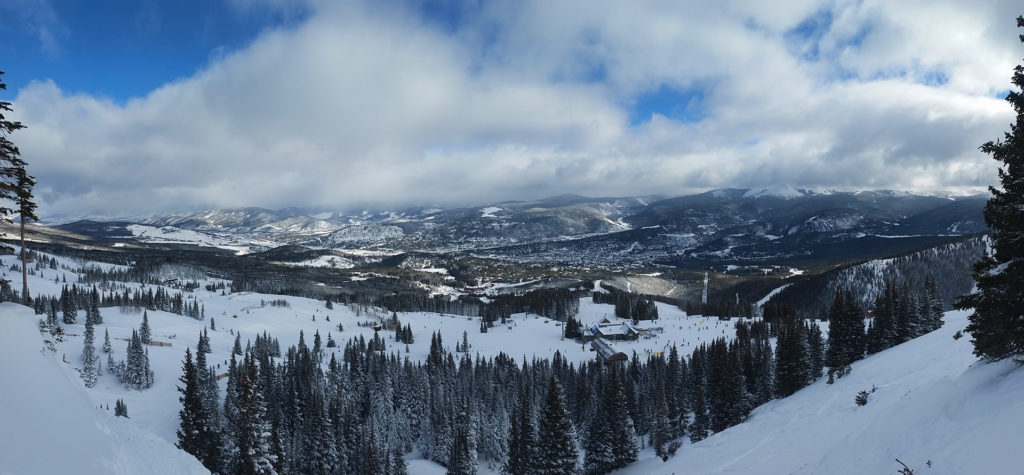 There are plenty of ski resorts around Breckenridge to choose from, so you'll be able to tailor your Breckenridge ski town experience to best fit your budget. 
Breckenridge Colorado at Christmas is especially beautiful, and you'll find no shortage of shopping opportunities for artisan goods, gear, and unique gifts in Breck's downtown. Just be aware that this is a weekend hotspot. With such easy access to Denver, Breckenridge gets over-run during holidays and weekends.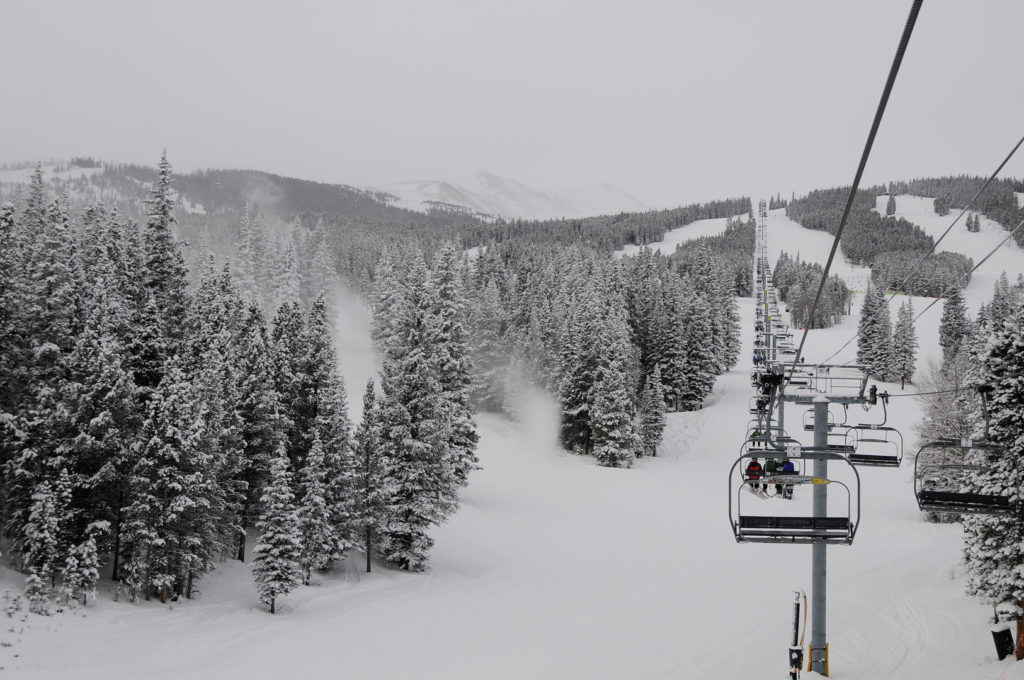 Not to mention, the I-70 traffic can delay you for several hours. Typically traffic shows up on Friday evening and really doesn't quit until Sunday evening. Certainly plan accordingly over winter, as Denver International Airport is quite far and delays are guaranteed.
4. Steamboat Springs
By Daria from The Discovery Nut
Located about 120 miles away from Denver, Steamboat Springs is one of the most accessible snow towns in Colorado. You can get to Steamboat Springs in about a 3 hours drive from Denver (without traffic). If driving from Steamboat Springs to Breckenridge, it will take about 2 hours.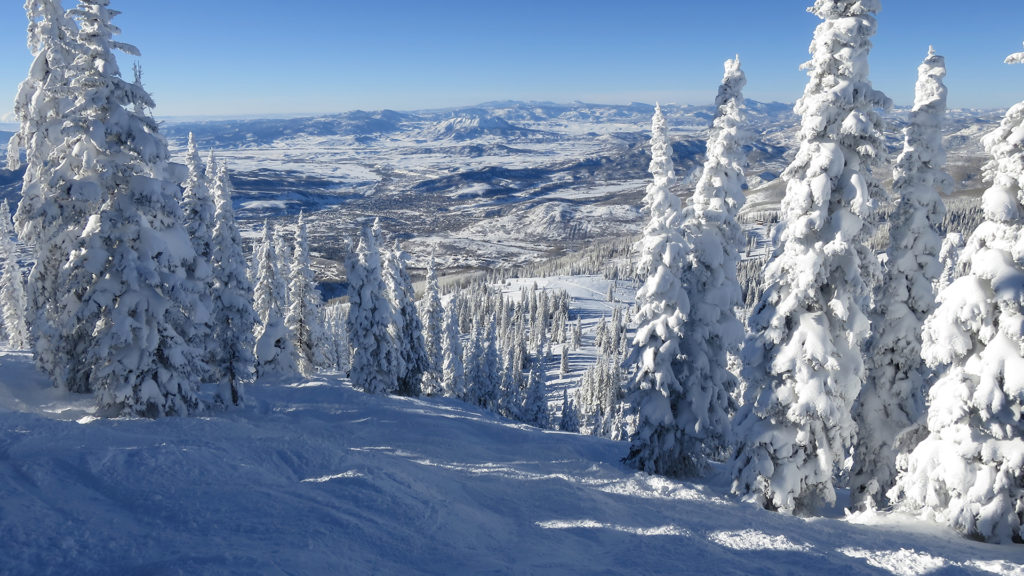 While Steamboat Springs isn't as expensive as Aspen and doesn't have as many slopes as Vail or Breckinridge, it has a cozy atmosphere of a small town with many local shops and restaurants along the main drag and two main ski resorts. It is one of the less-hyped, nice mountain towns in Colorado. 
If you decide to come to Steamboat Springs during winter, you can choose from two mountains: Steamboat Springs and Howelsen Hill. Steamboat is a bigger resort with many amenities, and Howelsen is more suitable for budget skiers. Howelsen is also used as an Olympic training ground.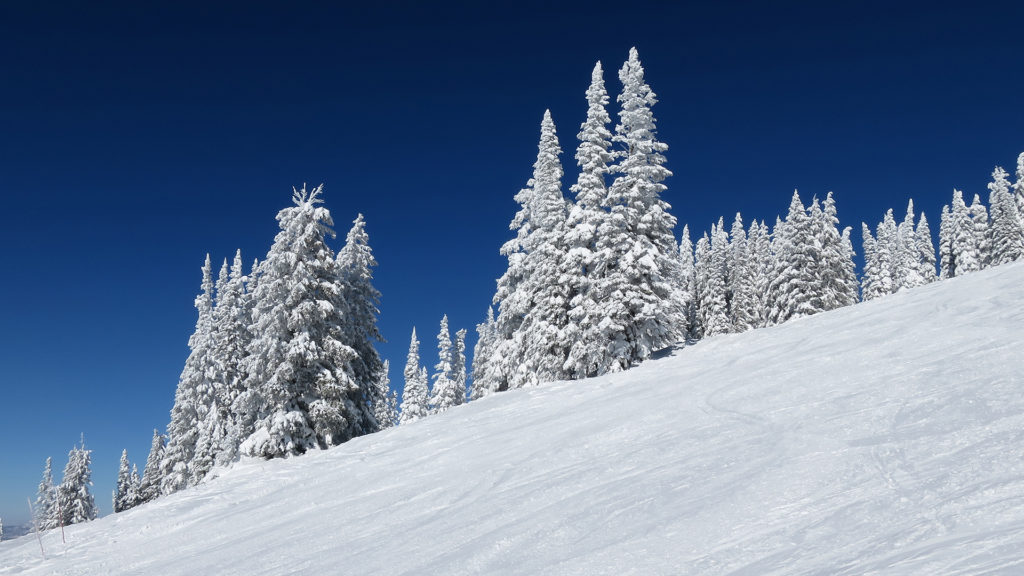 Nicknamed 'Ski town USA', Steamboat Springs has been home to many winter Olympians and it has many ski schools and programs. Visitors can choose from several passes available for skiing in Steamboat Springs including Ikon Pass, Ikon Base Pass, Ikon Session Pass, and Steamboat Pass to enjoy days of skiing in Steamboat Springs.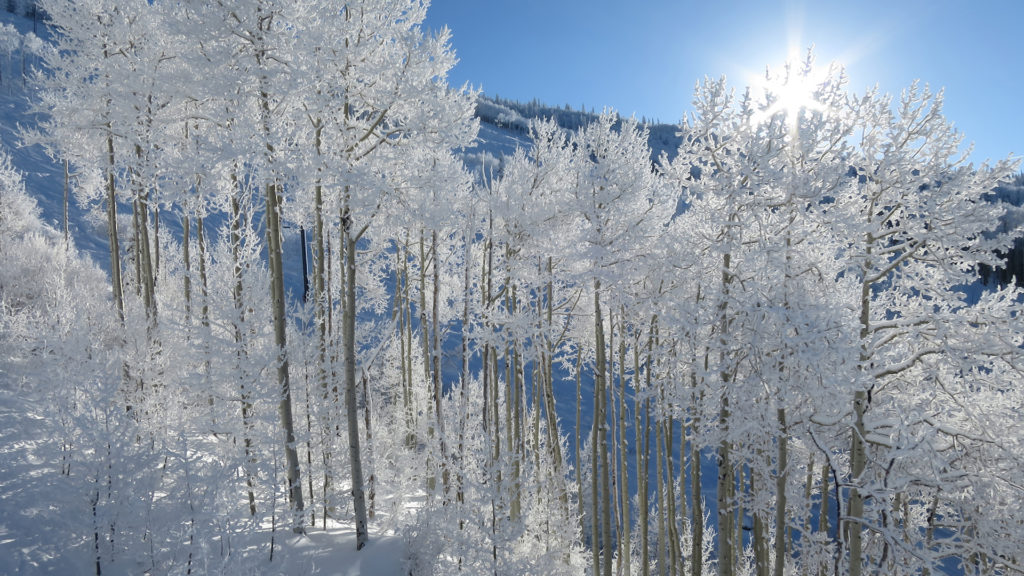 Aside from skiing, you can relax at Steamboat Hot Springs at Strawberry Park, go snowshoeing on Rabbit Ears, or enjoy snowmobiling and ice skating.
One of the coolest things to do in Steamboat Springs is taking a hot air balloon ride over the Yampa Valley covered in snow. Hot Air balloon rides take place year-round including winter.
5. Telluride
By Lina from Bucket List Places
Telluride is one of those places that once you know about it you keep coming back. Consistently rated as one of the best ski resorts in North America, this is one of the top ski towns in Colorado!
Telluride is about 6 hours driving from Denver, so it is one of the often-overlooked Colorado resort towns. It is enough off the beaten path that it gets far fewer crowds (which means shorter lift lines!) than some of the other ski resorts in Colorado that are closer to Denver.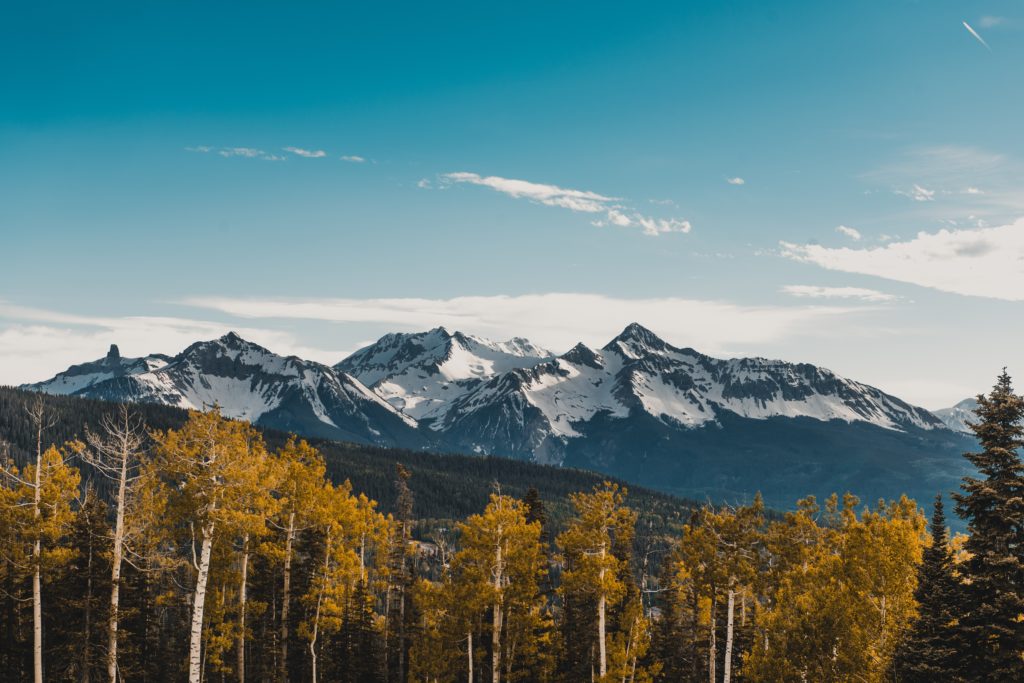 Since Telluride is located a six-hour drive from Denver, it is ideally visited in an ultimate Colorado ski road trip. Like many other ski resort towns in Colorado, you will need an Epic pass. 
While a little further away from Denver, this is one of the best mountain towns in Colorado and one of the most beautiful towns in Colorado during winter. Telluride Colorado skiing is known for perfect powder and a wide variety of terrain to please all levels of skiers.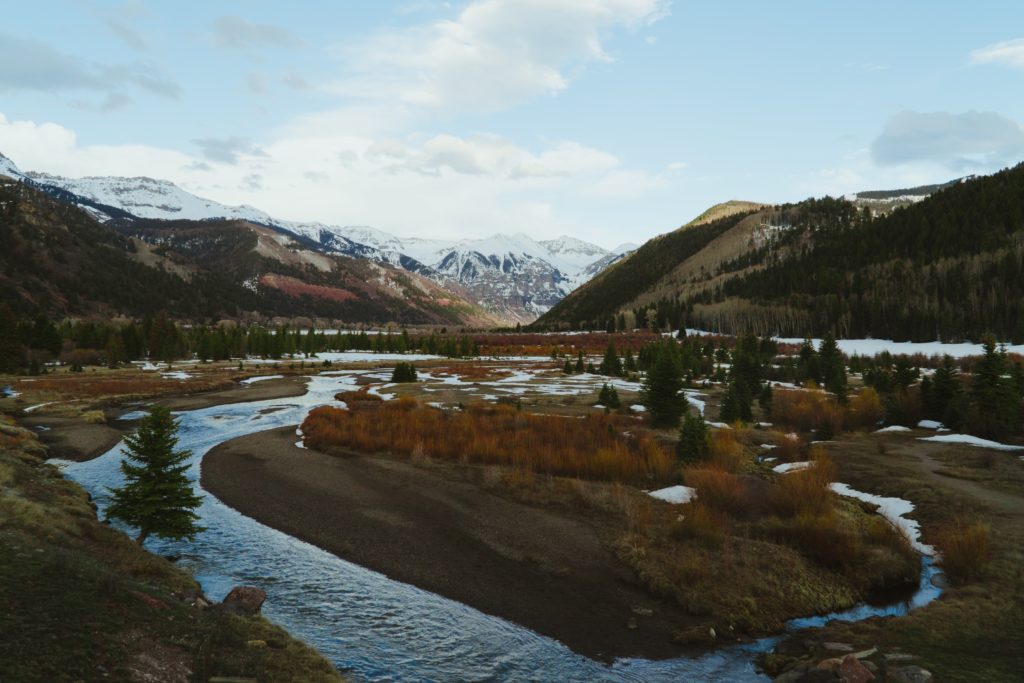 With an average snowfall of 300 inches annually, 300 days of sunshine, and over 2,000 acres available for skiing, this is a must-visit resort for those who don't want to spend their time waiting in a lift line.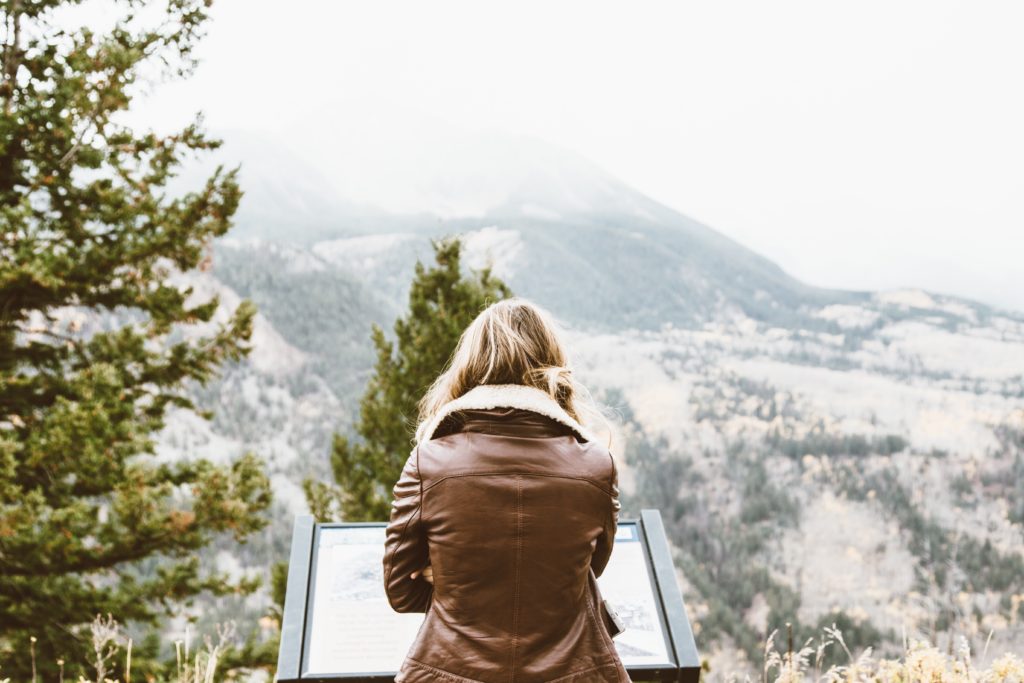 Many people choose to stay in Mountain Village which has many restaurants and shops to enjoy when not hitting the slopes. The quaint village is also fun for those that don't ski. There are many spas, shops, breweries, and restaurants to visit and enjoy during the day. 
6. Aspen
By Agnes from The Van Escape
Aspen is one of Colorado's most beautiful mountain towns, so it's worth adding to your Colorado itinerary – regardless of the season. But Aspen is by far most appealing in the winter as a ski resort with a 70+ year tradition. It's one of the best ski towns in CO as it is impossible to get bored here.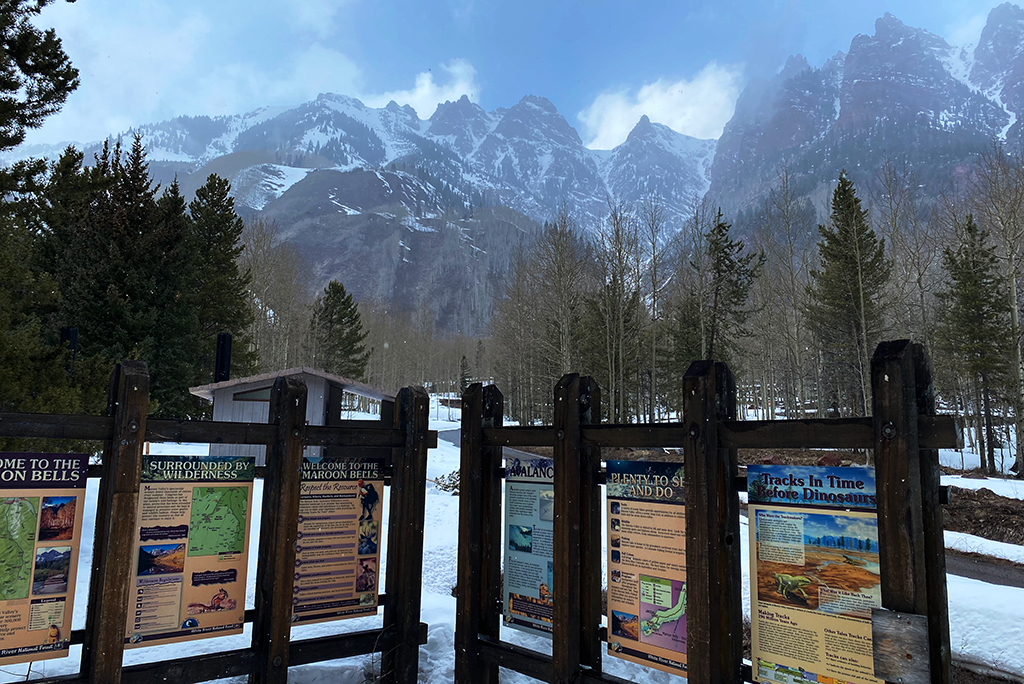 From Denver to Aspen are 198 miles via I-70 W and about 3 hours and 40 minutes of driving. The route between Aspen to Breckenridge will take you across 140 miles in under 3 hours.
Aspen Snowmass Ski Resort offers some of the best skiing in Colorado on its 5500+ skiable acres. With easy access to four different mountains, each showcasing its special features and unique terrain, you'll have everything you want for your skiing adventure.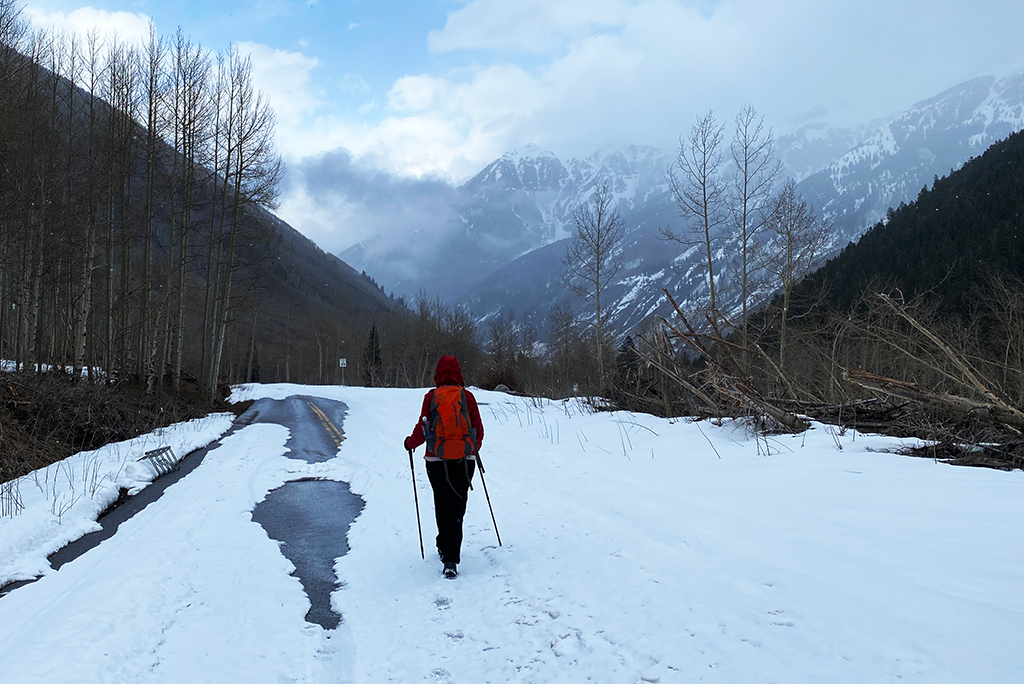 This is one of the Colorado luxury ski resorts with plenty of beginner terrain. New skiers have access to the gentle, bunny slopes at Buttermilk and Snowmass. There are also plenty of ski and snowboard schools where you can learn under the watchful eye of professionals. For these reasons, Aspen is one of the best ski towns in Colorado for families. 
Once you have mastered the basics, you'll have the opportunity to explore the terrain of other mountains. Aspen Mountain and Aspen Highland are the most challenging of the four peaks. The difficulty ratings are 48% intermediate, 26% difficult, and 26% expert.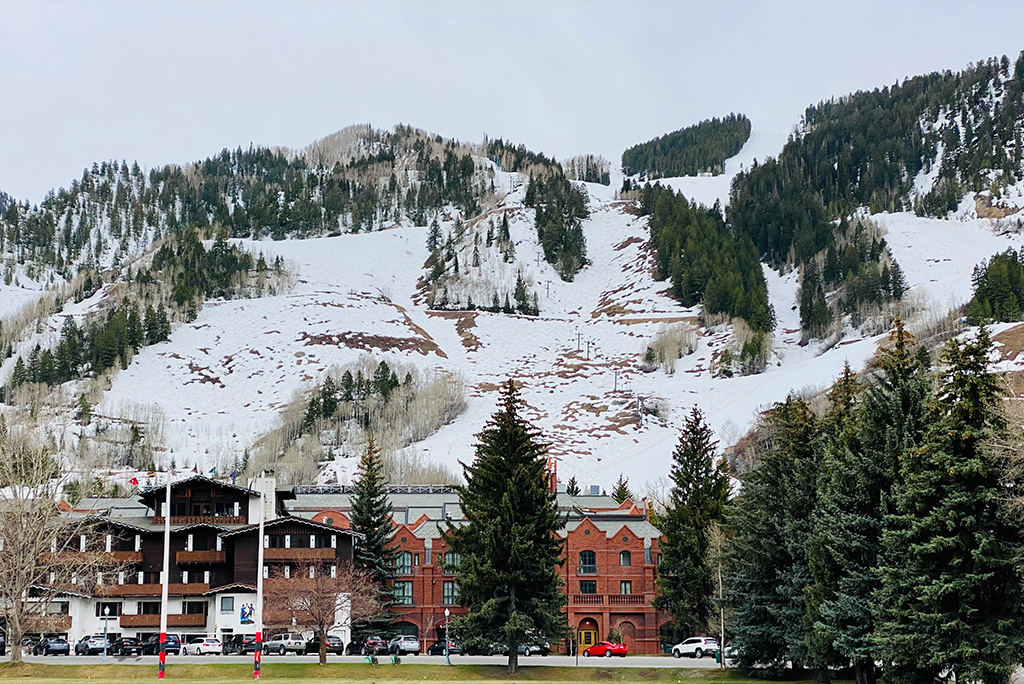 There are 76 trails and 675 acres for you to explore on 5500 skiable acres. With eight lifts, you will not be lingering on the slopes for long. You have your choice of Premier Pass, Alpine Pass, and Valley Pass. In addition, the Uphill Pass is required for anyone skiing uphill on the four mountains.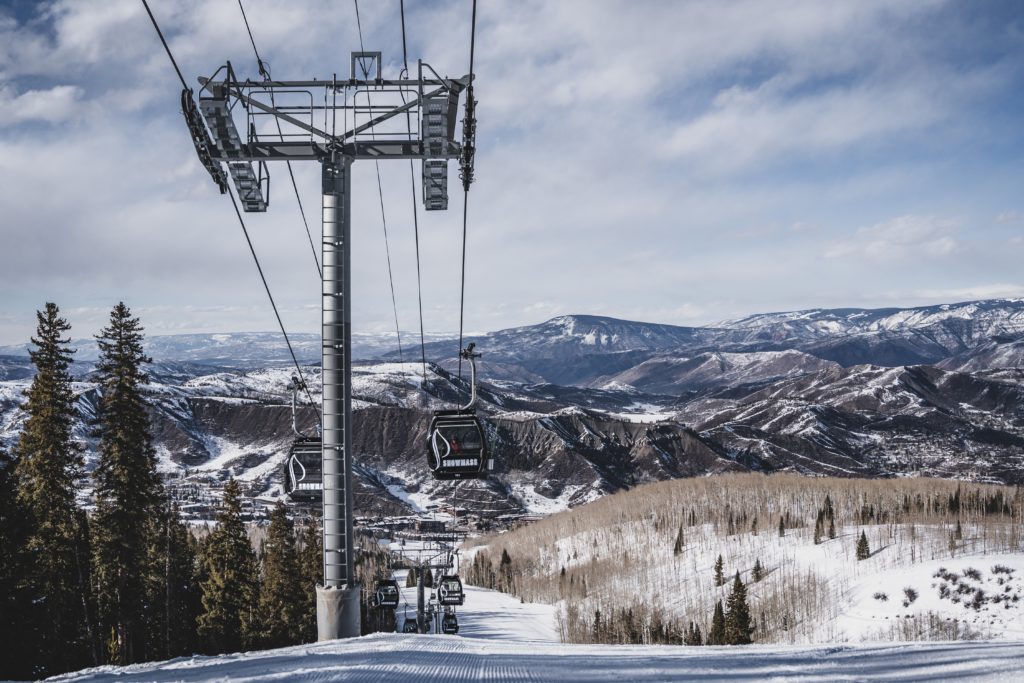 The town itself is very charming, with many restaurants, cafes, and gift shops. Aspen is one of the best Colorado ski towns in the summer months, as well. There are plenty of beautiful hiking trails in the area, some of which are also open during winter. Consider taking a snowshoe hike to the famous Maroon Bells Scenic Area. This is one of the best Colorado ski towns to live in. 
7. Salida
By Caroline from Jack and Jill Travel
Just 3 hours south of Denver, Salida is one of Colorado's hidden gems. The town makes a great base for skiing and it is one of the affordable ski towns in Colorado. 
Nearby Monarch Ski Resort is known for its high elevations, abundant snowfall, gorgeous scenery, and excellent terrain – including an extreme terrain area called Mirkwood. 
Monarch Mountain is a perfect getaway for skiers and riders looking to avoid the crowds of the I-70 mega-resorts. As a proudly independent resort, none of the mega-passes (Ikon or Epic) cover it. 
Salida is 20 minutes away from Monarch and provides all ranges of accommodation to skiers in the winter. You'll find everything from boutique rentals, hotels, and even camping. It is one of the cute mountain towns in Colorado and a year-round outdoor destination.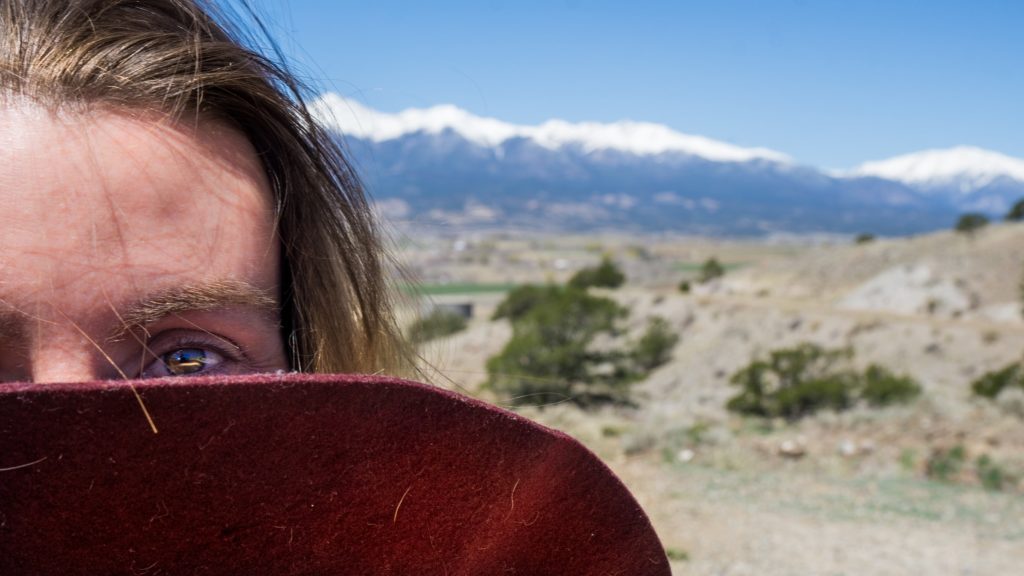 There are plenty of 14ers in the surrounding area to climb, a river to white raft and miles of mountain bike trails to ride on. 
This Colorado ski town has a cute pedestrian-friendly downtown with many of its buildings still retaining their old Western charm. Downtown Salida is the largest historic district in the state of Colorado, making Salida one of the uniquely historic mountain towns in Colorado.
You can visit an old-school, pharmacy-slash-ice cream parlor complete with a traditional soda fountain. In the summer, there are outdoor music concerts almost every week held in the city park. In addition, if you're an artsy type, you'll find an abundance of art galleries all over downtown. Salida is an off-the-beaten-path ski destination known for its friendly vibe and historic charm.
8. Beaver Creek
By Ashlee from The Happiness Function
Known for its luxurious appeal in the Colorado Rockies, Beaver Creek Ski Resort is one of Colorado's best places to ski and snowboard. This quaint mountain resort town is roughly 110 miles west of Denver and accessible off I-70 in the Vail Valley. Without traffic delays, it takes about two hours to get to Beaver Creek from downtown Denver.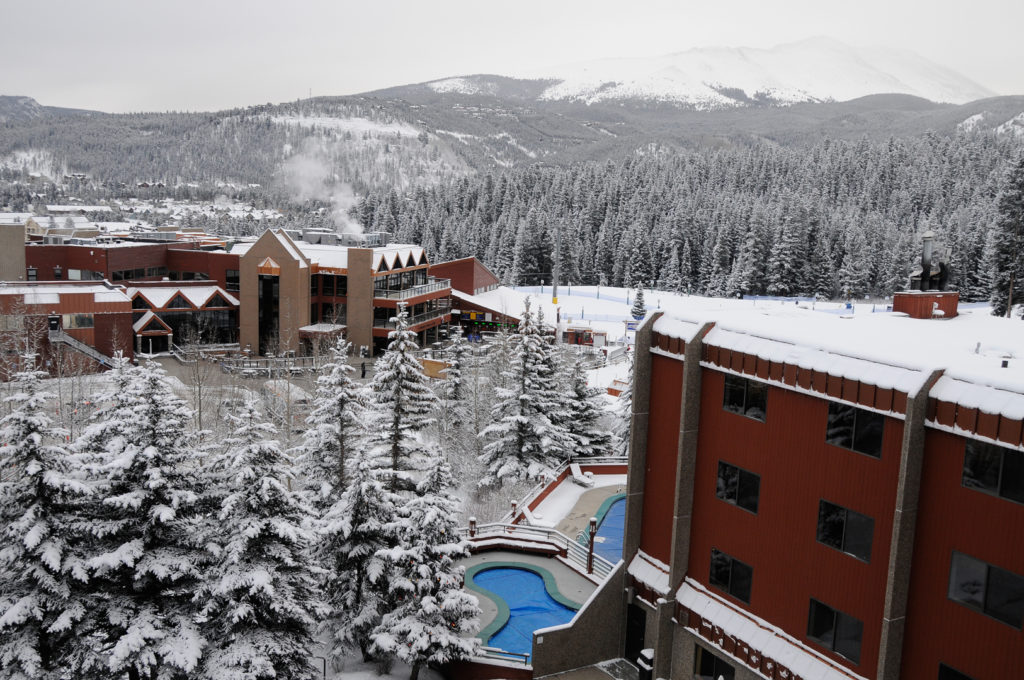 The mountain offers technical runs as well as beginner-friendly runs suitable for both skiers and snowboarders. The mountain's base sits at 8,100 feet in elevation, with its highest peak at 11,440 feet. Guests can explore three village areas: Bachelor Gulch, Arrowhead, and the main Beaver Creek Village. The resort tends to have a slower pace than some of the other ski resorts in Colorado, depending on the time of year visiting.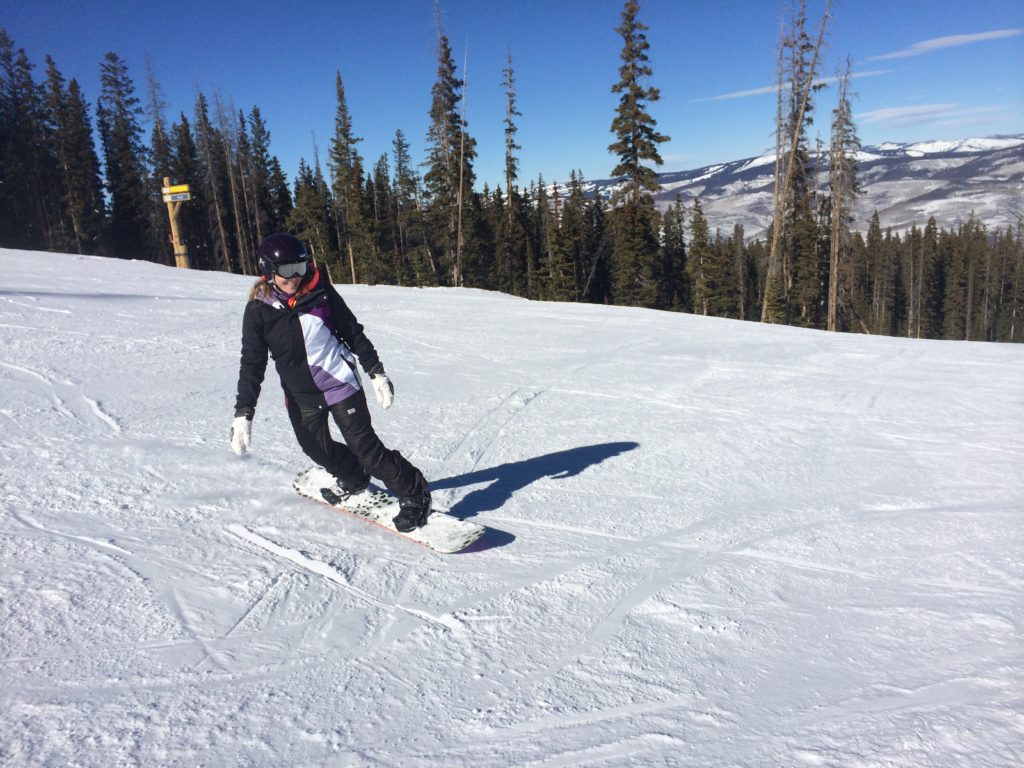 Besides skiing and snowboarding, the mountain village has an ice-skating rink, shopping, five-star hotels with beautiful views along with world-class spas. There is also street art to browse. In addition, there is a Nordic center for cross country skiers close by.
Beaver Creek Ski Resort is owned by Vail Resorts, which means visitors can use the Epic Pass if they have one. To get around town, take the free shuttle!