This is your ultimate guide to dressing your best in the UAE. You'll learn what to wear in Abu Dhabi & what to wear in Dubai.
We'll discuss the 10 must-have fashion items. These are the clothes to wear in Abu Dhabi, and they are pieces that you'll wear again and again!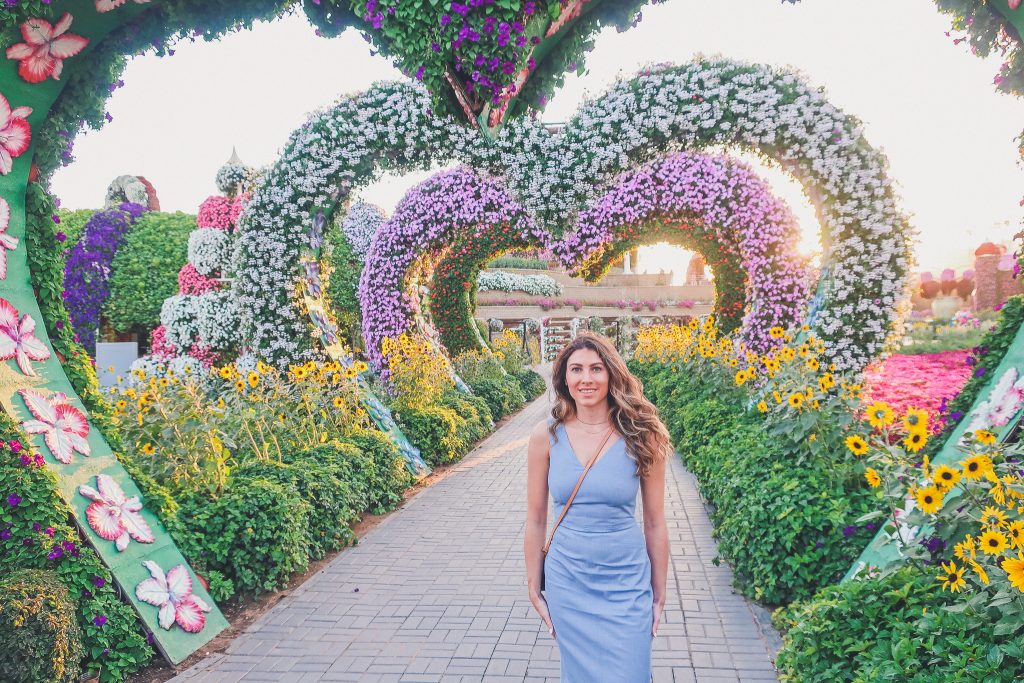 You'll also learn about the Abu Dhabi female dress code and be privy to some insider Abu Dhabi travel tips.
We're not talking about the traditional dress in UAE. We're talking about modern, cute, classic outfits that respect modesty but help you stand out!
So, if you're asking yourself, "What should I wear in Abu Dhabi?" Please, read on.
What to Wear in Abu Dhabi & Dubai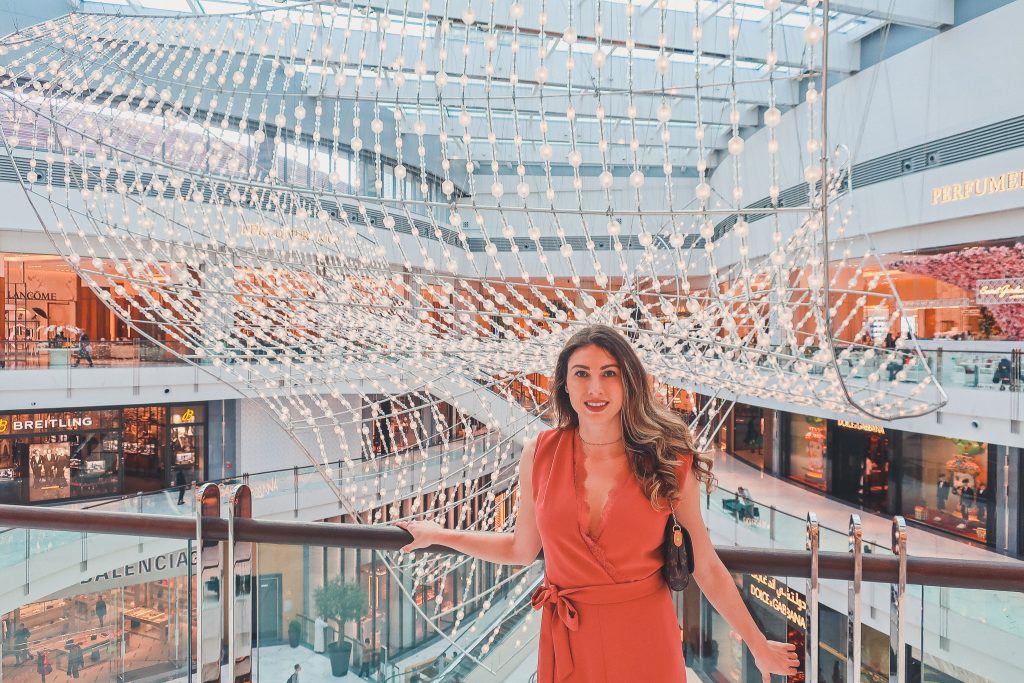 What to Wear in Abu Dhabi & Dubai
It's important to be respectful of Abu Dhabi culture and customs during your visit. The United Aram Emirates is a Muslim country. The Muslim code of ethics dictates how to dress in Abu Dhabi & how to behave.
It's important to note that this guide documents (in great detail) what to wear to Abu Dhabi and Dubai for women. It does NOT include standard behavioral practices.
We encourage you to seek out another source for the latest Abu Dhabi rules for public presentation and social behavior. For example, getting drunk or expressing PDA is forbidden.
A Note About Modesty
The UAE dress code is notoriously more relaxed than it's sister countries in the Middle East. Women are not expected to wear the traditional dress of UAE. You don't need to cover your head or wear Muslim traditional attire.
That being said, the best piece I can give is: Practice Modesty. All the Abu Dhabi clothing rules revolve around modest dress. This is especially important in public places like shopping malls & parks.
The basics rules of the Abu Dhabi women's dress code include:
Nothing too tight
Nothing transparent
No offensive pictures or quotes
Cover your shoulders
Cover your knees
Don't show cleavage
The Abu Dhabi dress code for tourists changes a bit depending on where you are. It's a bit more lax at beaches, but it's much more strict at mosques.
The Abu Dhabi Grand Mosque dress code dictates that you must cover your head, cover your legs up to your ankle and cover your arms up to your wrist. At any mosque, the general Dubai rules on clothing still apply (meaning nothing too tight, no profanity or transparent fabrics).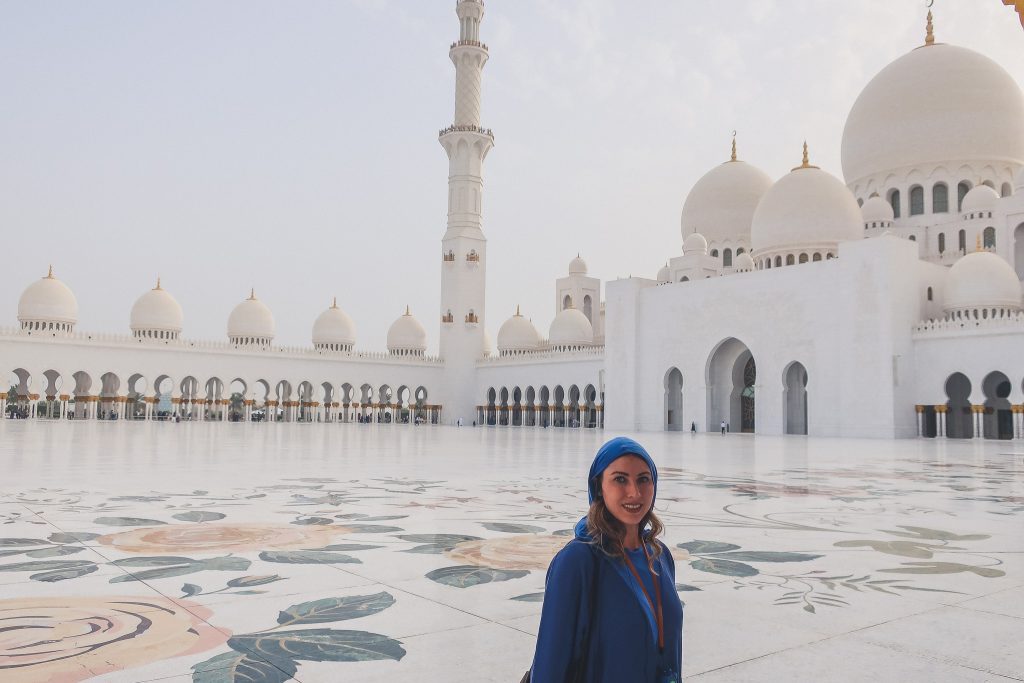 Although, you don't need to worry too much about what to wear to the grand mosque in Abu Dhabi. That's because the traditional dress is provided at no additional cost for all visitors. It's a robe with head covering that you can quickly slip over your existing outfit.
Climate in the UAE
Expect warm weather. The United Arab Emirates is largely a desert. It borders the beautiful Persian Gulf. So, it's a hot beach destination that doesn't see a lot of rain.
Summertime (May – September) is the worst time to visit. Abu Dhabi weather in September gets as hot as 105°F or 40°C. During this time, many businesses and tourist attractions simply close.
The coolest months in Abu Dhabi include December, January, and February. The highest temperatures in January are close to 75°F with lows of 50°F. This might be ideal for those who don't like to melt in the sun.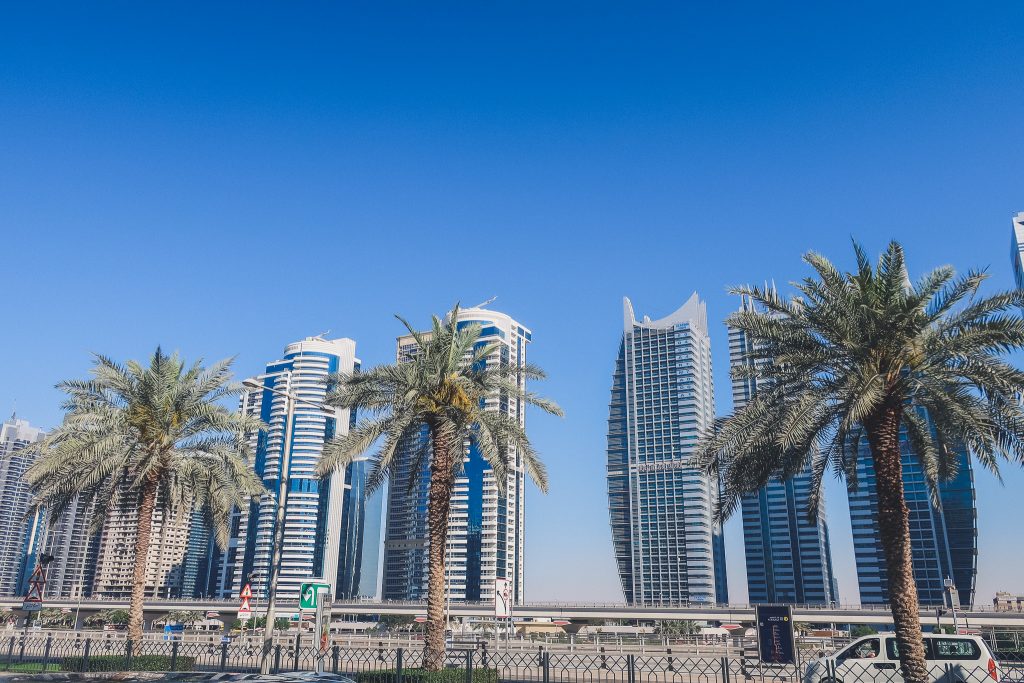 If you're wondering what clothes to wear in Dubai in December, you'll need a light jacket. As you would expect from a desert, temperatures drop quickly as the sun sets.
The best time to visit the United Arab Emirates is fall & Spring. At this time, the highs will be in the 80s-90s and the lows will be in the 60s-70s. Abu Dhabi weather in April is perfect for vacationers looking for a warm, sunny, beach getaway.
In general, what to wear in Dubai in March won't be too different than what to wear in Abu Dhabi in December +/- a few layers.
10 Must-Have Fashion Items for Abu Dhabi & Dubai
What should a woman wear in Abu Dhabi? Don't pack your suitcase before you read this list!
These key pieces are made designed to fit the acceptable dress code in UAE & you'll wear then again, and again! These pieces fit well together. They're meant to be used in combination so that you can save space in your suitcase.
1. Midi Sundress
The best dresses in Abu Dhabi are modest, but feminine. You need a midi length sundress!
Midi length dresses are very popular right now, and they're also quite modest because they extend below the knee. Now, the trick is to find a dress with short sleeves.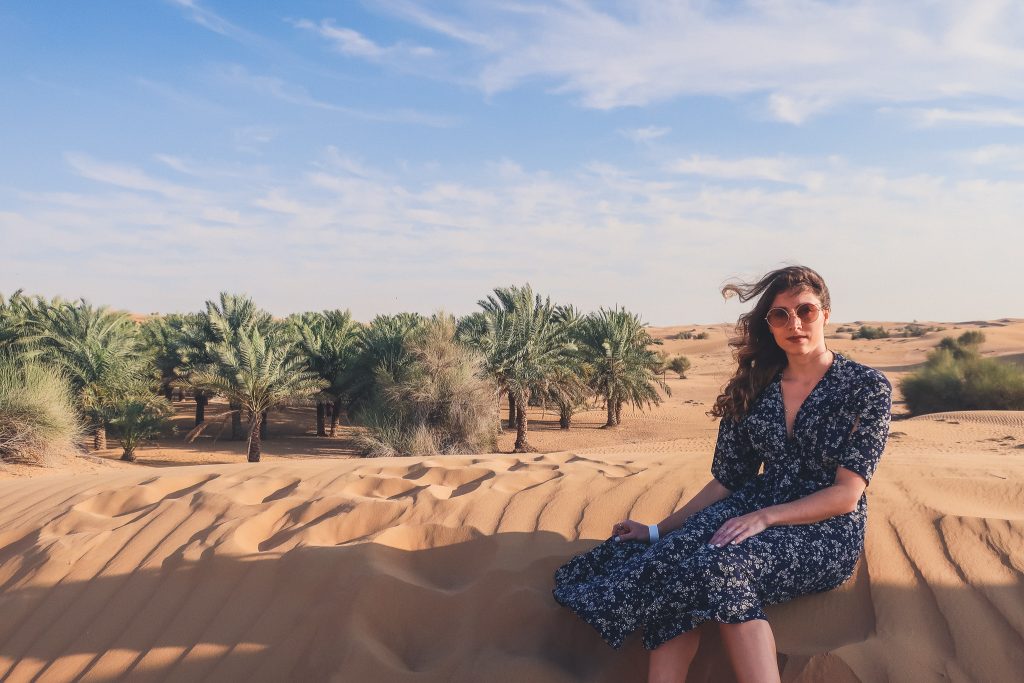 Spaghetti straps won't do. You can have a scooped, sweetheart or V-shaped neckline. Just be careful not to reveal any cleavage here.
Recommended fabrics include cotton, linen, and viscose.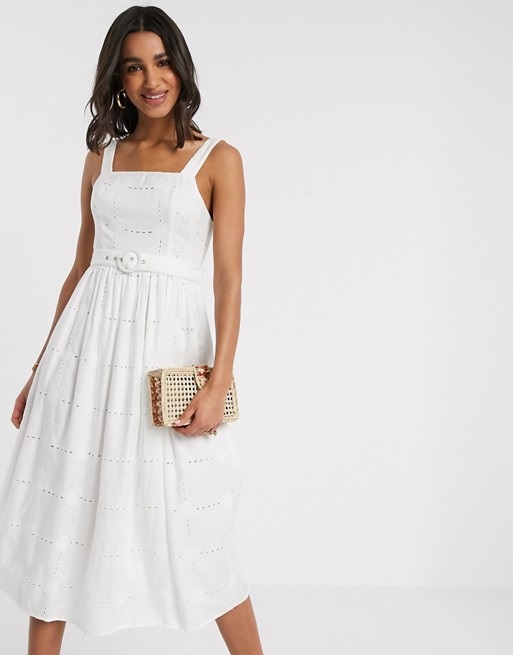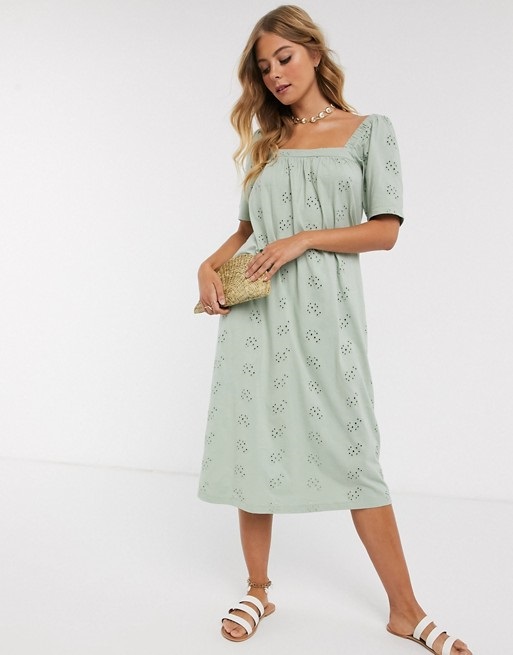 Linen has been especially popular lately. I love linen because it's environmentally friendly, and it's perfect for hot weather! Linen fibers come from flax plants, so they're very strong and absorbent. They dry faster than cotton fabrics, so they keep you cooler & fresher!
Linen is a luxurious fabric, and luxury is what Abu Dhabi is all about.
So, what do women wear in Abu Dhabi with their midi sundresses? You can pair your midi sundress with a Panama hat, colorful jewelry, and chunky sandals.
This outfit can be dressed up and dressed down. Adjust your shoes and accessories to make this look as casual or as classy as you need it to be.
2. Wide Brim Sunhat
The weather in Abu Dhabi and Dubai is hot, hot, hot! The sun is relentless and rain is highly unlikely. You'll be able to take advantage of local beaches, hotel pools & island getaways.
Check out these top rated Dubai hotels with beach access. 
The perfect accessory for your Abu Dhabi outfits is a wide brim sunhat. It's practical and fashionable!
Sunhats are also essential because they protect your delicate skin from the harsh UV rays. Protecting your face from the sun prevents wrinkles. It's also the best defense against skin cancers like melanoma.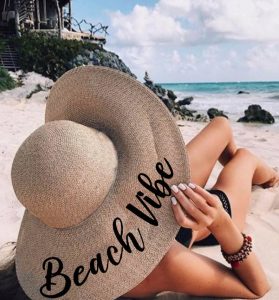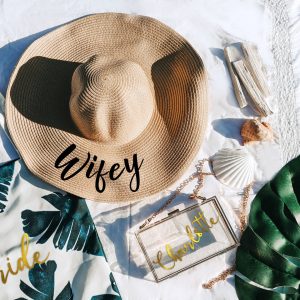 I'm obsessed with these personalized sunhats from TheTropicalWedding on Etsy. 
This pairs classically with your favorite swimsuit, cover-up & sandals. The Abu Dhabi dress code is relaxed at public beaches, so you'll be able to strip down to your bikini. I prefer neutral colored swimsuits with bold accessories. However, you can also choose a bright swimsuit & pair with neutral accessories.
Sunhats with text have been especially popular recently. They're especially instagrammable! These pair best with a simple black swimsuit & bright accessories. Snap a photo while you're wading at the edge of the pool, cool drink in hand. 😉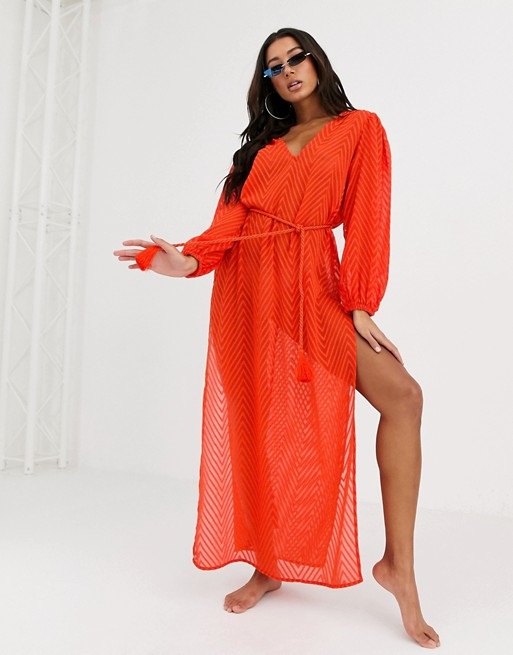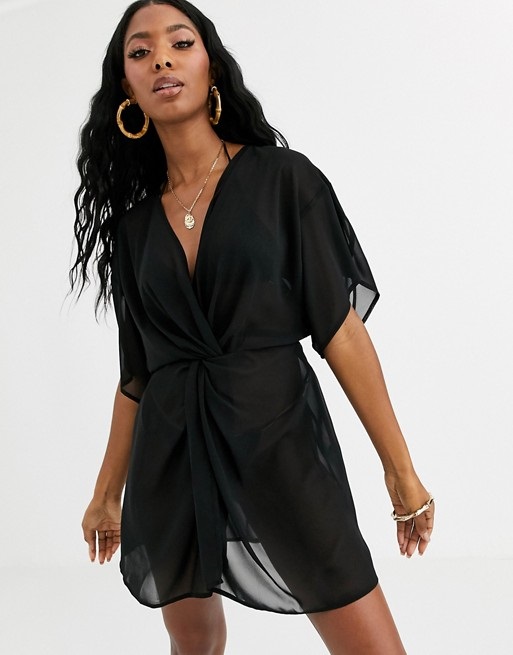 If text on a sunhat isn't your thing, you'll easily be able to find a more simple one. Although, look for interesting detail like beading. This will take your sunhat from ordinary to extraordinary! It's the perfect accessory in Abu Dhabi for women!
Your sunhat will also pair wonderfully with your maxi sundress. More on this next.
3. Flowy Maxi Sundress
The perfect UAE dress is a maxi sundress! I'm talking the long, flowy, catch-in-the-wind type dress.
Your perfect Abu Dhabi dress will be in pastel colors or neutral colors like white or black. You'll want to stick to natural fibers like cotton or linen.
This is the perfect Abu Dhabi dress for women because it's covering your legs by default! Make sure it also has thick straps that drape over your shoulders. Now, that's perfect modesty!
What people wear in Abu Dhabi with their maxi sundresses? You'll want to pair your maxi sundress with chunky sandals or flat sandals. It works perfectly with your wide brim sunhat!
4. Jumpsuit
A jumpsuit is the perfect statement piece of Abu Dhabi attire! Full-length jumpsuits that cover your shoulders will work best.
If you're wondering how to dress for Dubai, a statement jumpsuit will be your best friend. By 'statement,' I mean something unusual or different. Something that stands out! Pick a bright color or a bold print. This is your opportunity to choose a unique fabric or cut.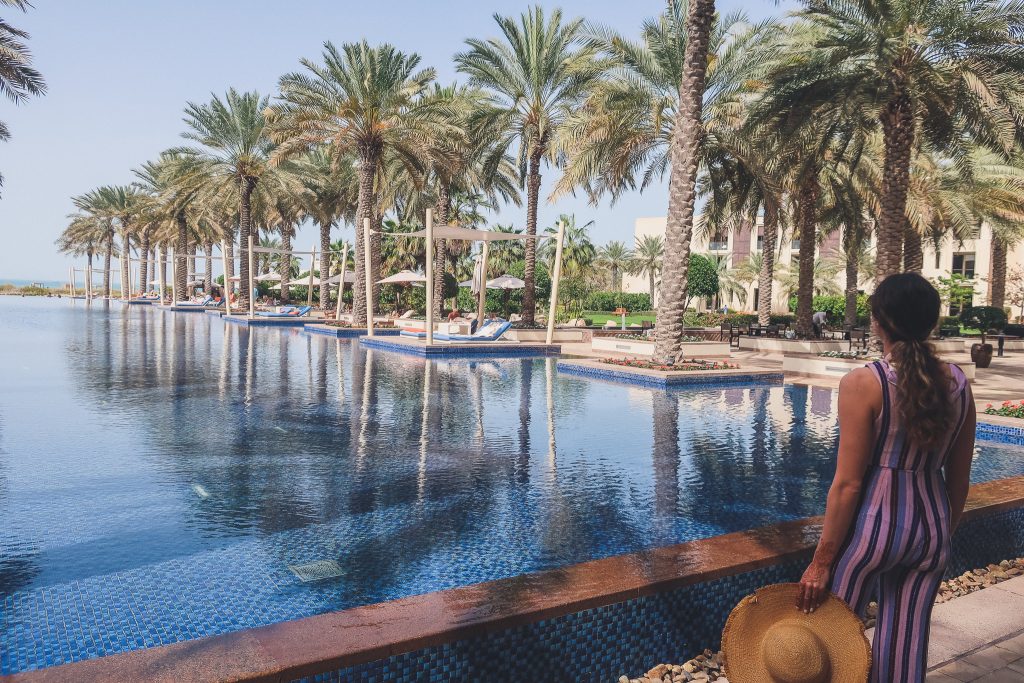 Jumpsuits are the chameleons of fashion. They're a space saver & head turner. You can wear jumpsuits to the beach, sightseeing or out on a fancy dinner date.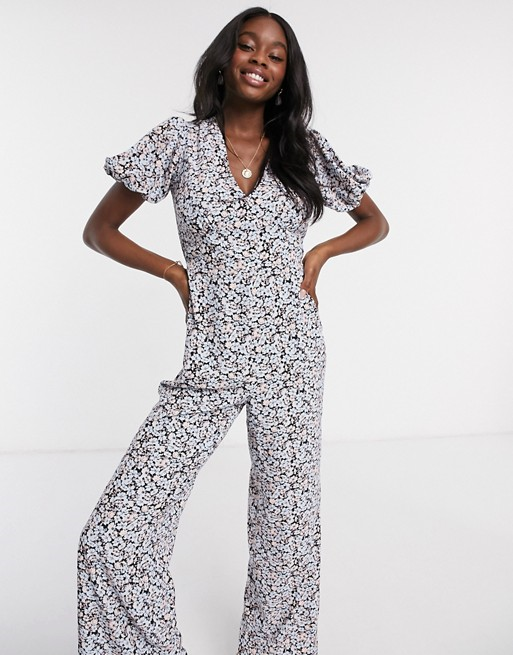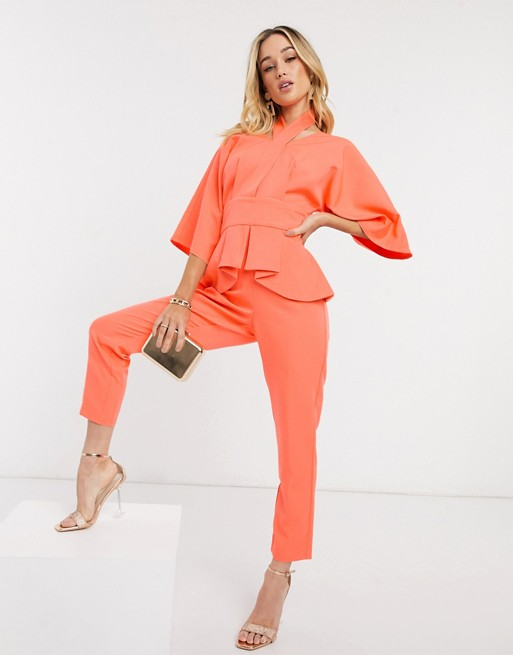 Check out these exciting date ideas in Dubai.
So, what do women wear in Dubai with their jumpsuits?
If I were wearing my jumpsuit to the beach, I'd pair it with some flat sandals and a big, floppy, sunhat. This works best with a neutral-toned swimsuit.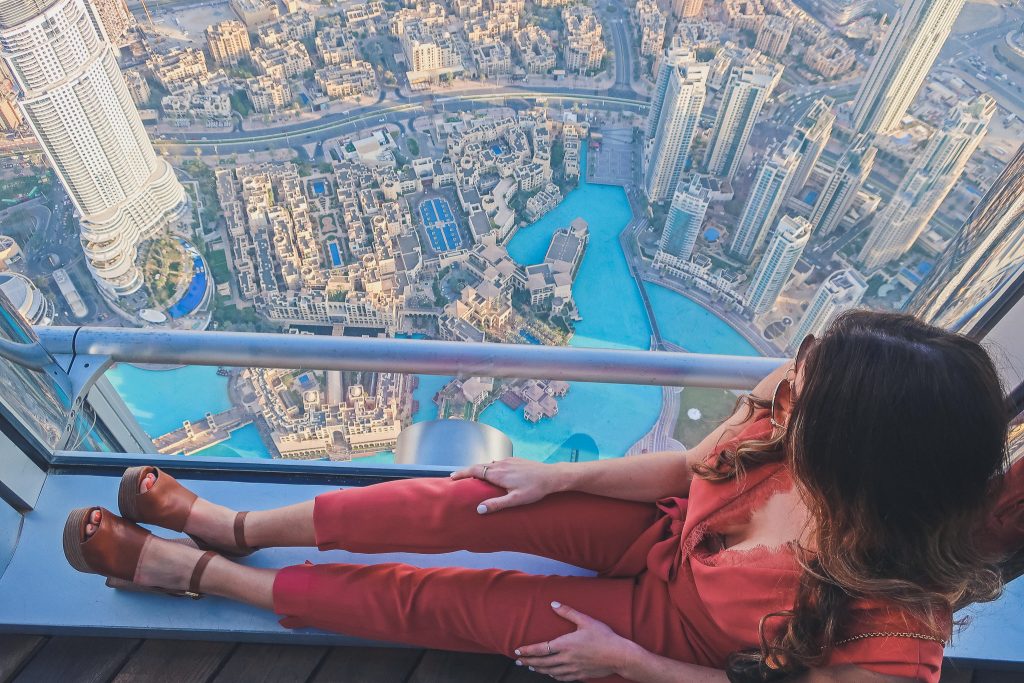 If I were wearing it out sightseeing, I'd bring a flashy designer bag and some white chunky sneakers.
Out to dinner, you can easily combine heels and more dramatic accessories. Think silk headband or unique pieces of jewelry. You can easily add a jean jacket on a chilly night.
5. Modest Swimsuit
Let's take a minute to discuss the Abu Dhabi beach dress code… I'm sure most of you are wondering*, can you wear a bikini in Dubai?*
The answer is, yes! Although, you may want to think about what beaches you plan to visit. Private beaches (like the ones owned by hotels and apartment buildings) are more relaxed. You can pretty much wear any swimsuit you like.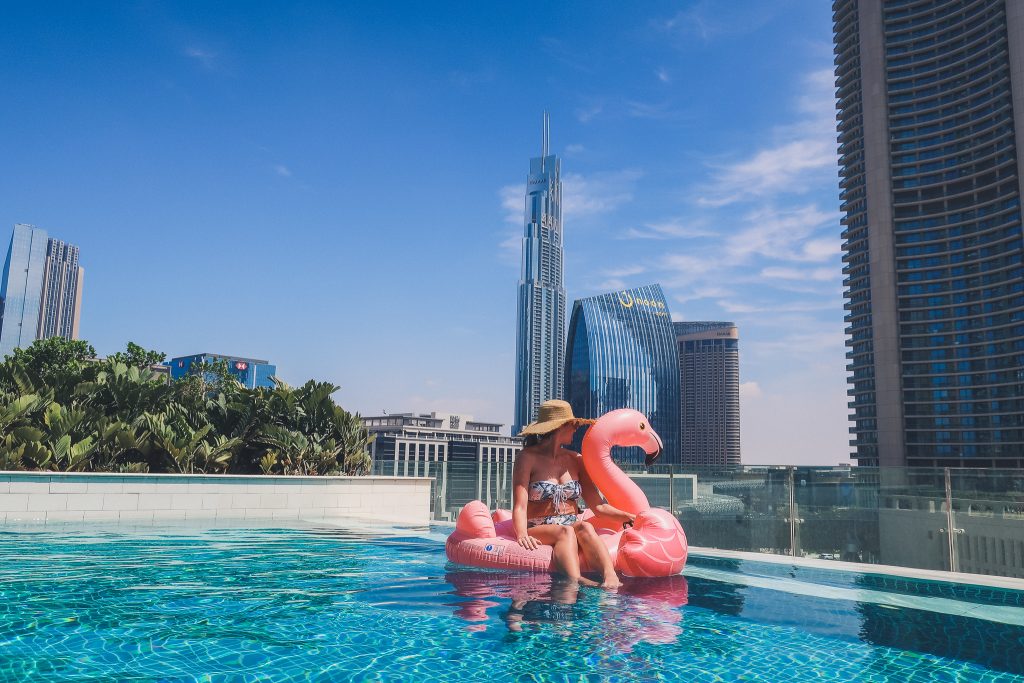 However, you may want to choose a more modest Abu Dhabi beaches bikini if you plan to visit a public beach. At public beaches, you can expect to find bikinis, one-pieces, and burkinis. Skip the thong bottoms, avoid transport fabrics or anything obviously skimpy.
It's important to note that topless, or nude, sunbathing is never considered acceptable in the UAE.
It's also important to note that the general dress code is relaxed near the beach. So, shorts and shorter sundresses are considered okay. Although, you must cover up your swimsuit! It is inappropriate to wear a bikini anywhere off of the sandy shores.
6. Designer Accessories
If you have designer accessories, this is the place to flaunt them! In Abu Dhabi, women's clothing is all about high fashion. It's common to see women in full burqa dress with Prada bags & Jimmy Choo heels.
Bring your Louis Vuitton clutch, your Gucci shades & your Chanel sneakers. Whatever you've got.
A few key fashion accessories are essential here.
7. City Shorts
At this point, I bet you're wondering… Can you wear shorts in Dubai? Can you wear shorts in Abu Dhabi?
Short-shorts are not appropriate clothes in Abu Dhabi, so Bermuda shorts are the way to go.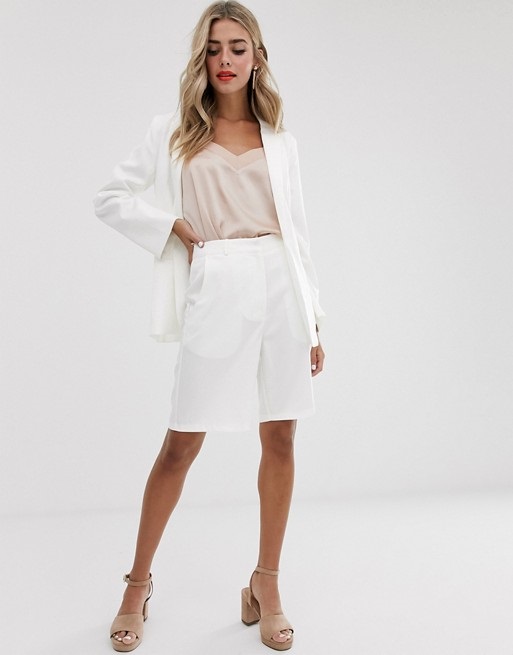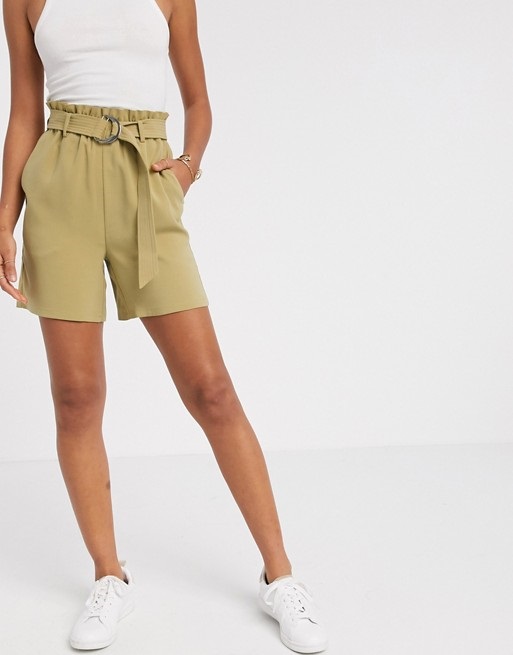 Bermuda shorts cut just above the knee, so they fall within the Dubai women's dress code.
They pair especially well with a cute logo tee, or a plain tee, and a Panama hat. It's a simple, casual, outfit so go big and bright with your shoes and accessories here.
Cotton or linen shorts are recommended.

8. Flowy Statement Pants
Another key fashion item that fits within the Dubai tourist dress code is wide-leg pants. I'm talking bright, colorful, floral pants. Preferably, made from silk —if you can find it.
You can pair these with your favorite white sneakers. European style. This is the perfect sightseeing outfit. If you find a modest enough top and headscarf, you may even be able to transform this outfit into trendy Abu Dhabi mosque clothing!
The dress code in Dubai for tourists prevents you from pairing these iconic pants with a crop top. You should never reveal any of your stomach! A logo tee may be the best companion for these comfy pants.
9. Espadrilles
Luckily there aren't any restrictions on shoes in the female dress code. Dubai is hot, hot. hot! So, you'll need some sandals. I'd bring one pair of flat sandals and one pair of platform, strappy sandals.
The platform sandals will be perfect to wear on the beach, by the pool, or out to dinner. You can wear them with your other forms of acceptable clothing in Dubai like your maxi dress, your midi dress or your wide-leg silk pants.
10. Silk Scarf
You can use it to cover your head at the mosque, tie it around your purse, or create a dramatic hair accessory.