My boyfriend and I are obsessed with dining in Chicago. We eat out at least once every weekend… Actually, to be honest, it's usually more than once a weekend! We love finding the best places to eat in Chicago, and we've made this list so that you can experience them too! This list includes the best romantic restaurants in Chicago, fancy restaurants in Chicago and unique restaurants in Chicago. You'll be sure to impress your date with one of these picks. They're listed in no particular order.
Date Night Restaurants in Chicago
Top 11 Date Night Restaurants in Chicago
If you're looking for activities and events to plan the perfect date (besides just dinner), check out our romantic date ideas in Chicago.
1. Gilt Bar
Guilt Bar tops the list of best date restaurants in Chicago. This is not the place to go if you are on a diet. The food is very rich and decedent. The ambiance is pure velvety, vintage, romance. If your date night is on the weekend, ask to be seated in the Library. The Library is Gilt's Bar and more exclusive downstairs section.
The Library offers more quiet and intimate seating. While downstairs, take advantage of the photo booth. With a photo, you'll be sure to remember your romantic night in Chicago. My favorite meal here is their Orecchiette pasta, and Remi is obsessed with the Steamed Mussels. We always start out with the Délice de Bourgogne & the Slow-Roasted Giant Meatball (pictured below).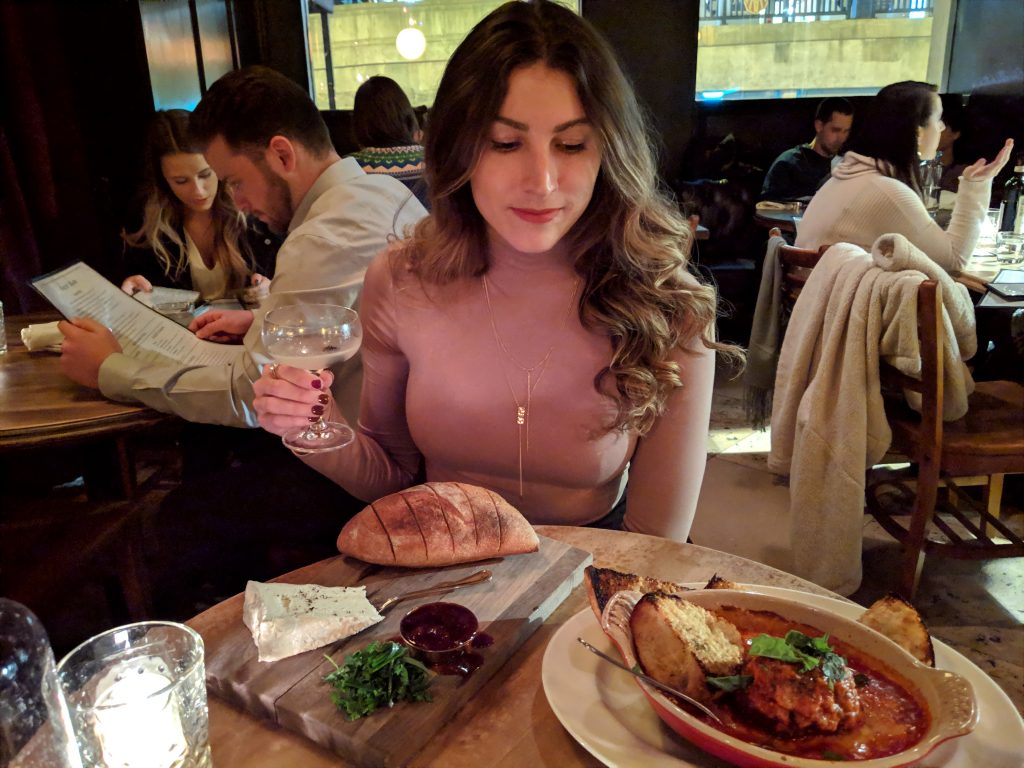 2. Avec
Avec offers an intimate and modern formal dining space. They serve Mediterranean inspired shared plates. Avec is brought to us by the One Off Hospitality Group. One Off is also responsible for Blackbird, The Publican and Pacific Standard Time. These are all good date restaurants in Chicago.
Plan the perfect outfit for your date in Chicago.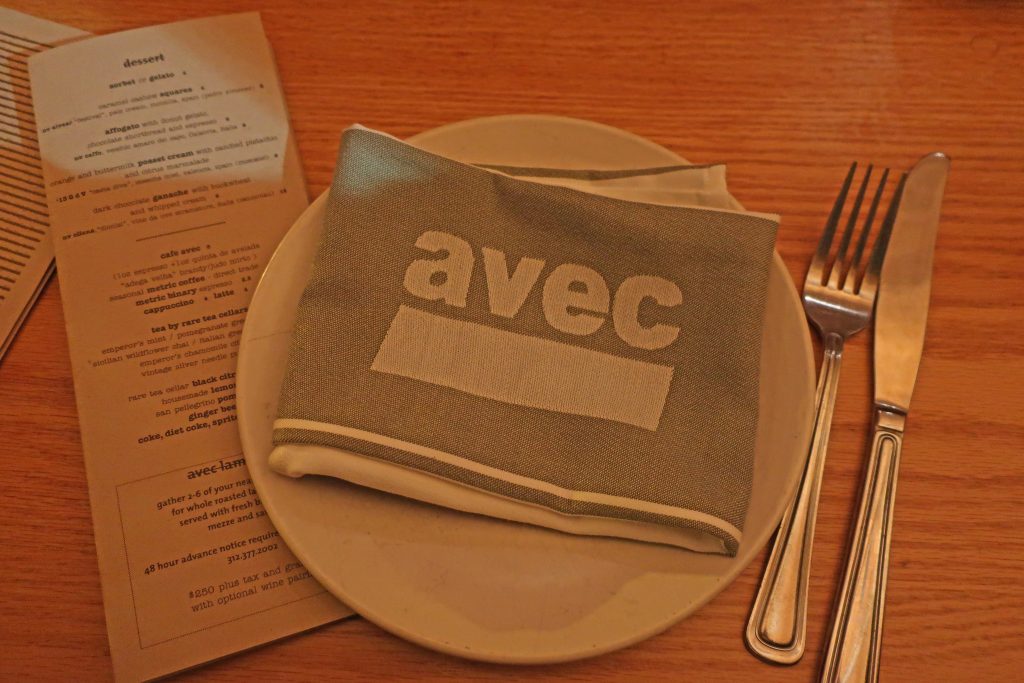 A unique stylistic feature of Avec is the seating. Seating at Avec is either provided at their grand communal table or by the bar. No individual tables here. This makes Avec one of the best upscale restaurants in Chicago to go on a 2nd or 3d date. The proximity to other people will take the pressure off!
Pictured below are the garrotxa and flor d'esqueva cheeses as well as the "deluxe" focaccia. Other favorites from the menu include the slow roasted pork shoulder and the chorizo-stuffed medjool dates. You can expect to order 4-6 items to share between 2 people.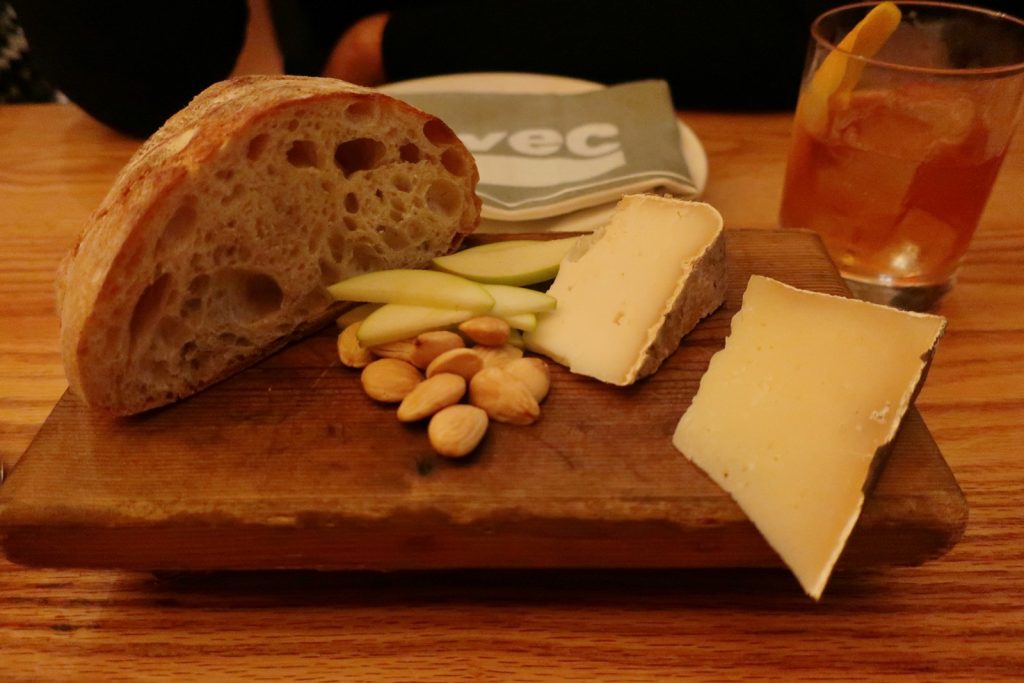 3. Bellemore
Bellemore is a swanky modern American restaurant in the West Loop. You won't get a lot of food on your plate here, but the bites are carefully crafted and do not disappoint. Bellemore comes from the famous Boka restaurant Group. Boka brought us favorites like Girl & the Goat, Duck Duck Goat and Somerset. More on these later.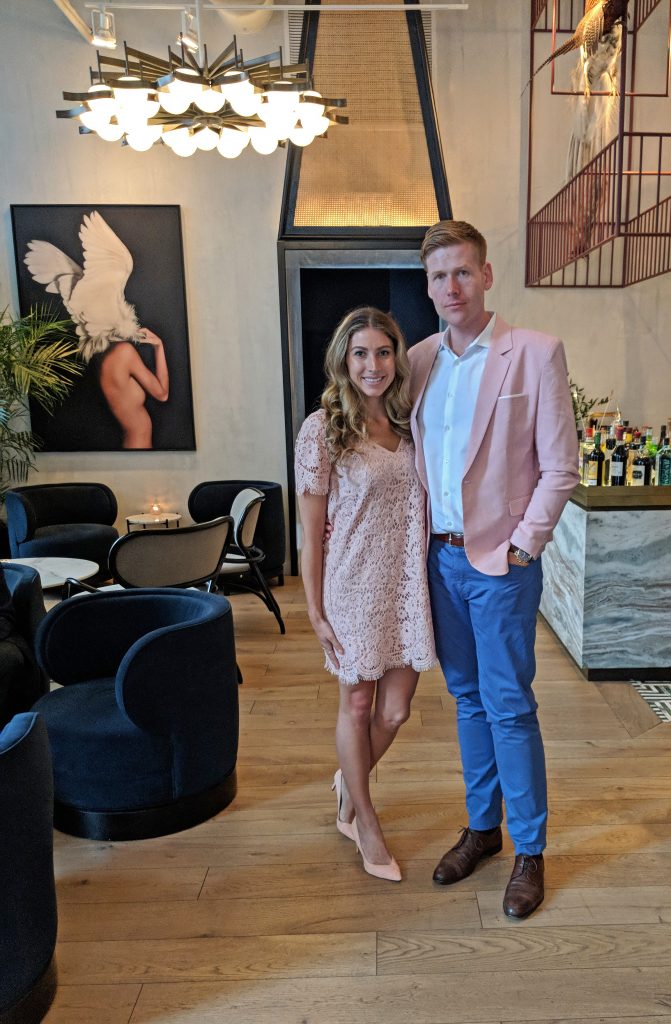 At Bellemore, the menu is divided into 3 courses (not including dessert!!!). You are expected to order an item from each section. I recommend it, otherwise you might go home hungry. This is the priciest restaurant on our list so far, but certainly one of the most romantic places in Chicago. I absolutely love the porcini rigatoni and the wood grilled butternut squash.
4. Pacific Standard Time
Pacific Standard Time is a newer coastal and breezy California style restaurant. It first opened in 2018, and it has been popular ever since! This is a great Chicago restaurant for dates because it offers shared plates. You and your significant other can pick out 3-5 tasty treats. I recommend the beet salad, the wood fired pita, and the mushroom pizza.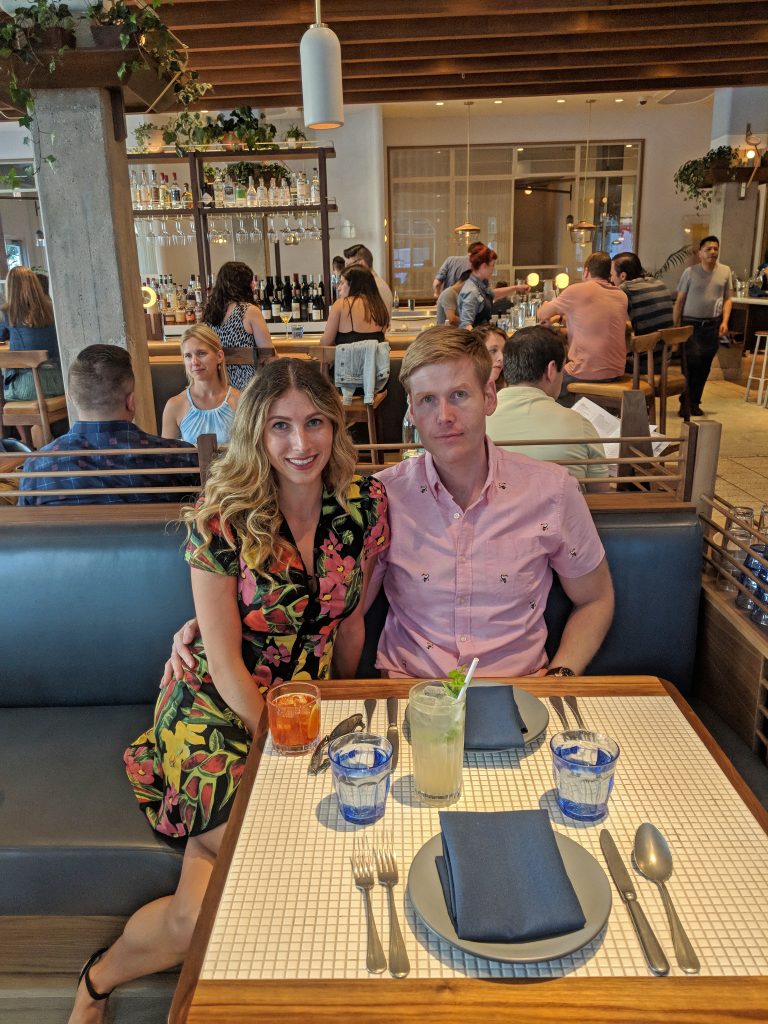 5. Girl and the Goat
This restaurant always has been and will probably always remain hot. It hasn't really gotten any easier to make a reservation here over the years. That's because it is one of the top restaurants in Chicago, and the food is worth the wait. This is one of Fulton Market's most iconic restaurants, and indisputably one of the best restaurants in Chicago.
If you're having a hard time getting a table here, I recommend trying one of its sister restaurants. Specifically, Duck Duck Goat and Little Goat. I'm not sure why the Boka Restaurant group decided to carry on this Goat theme…but I guess it works?
Find more unique Chicago dining experiences.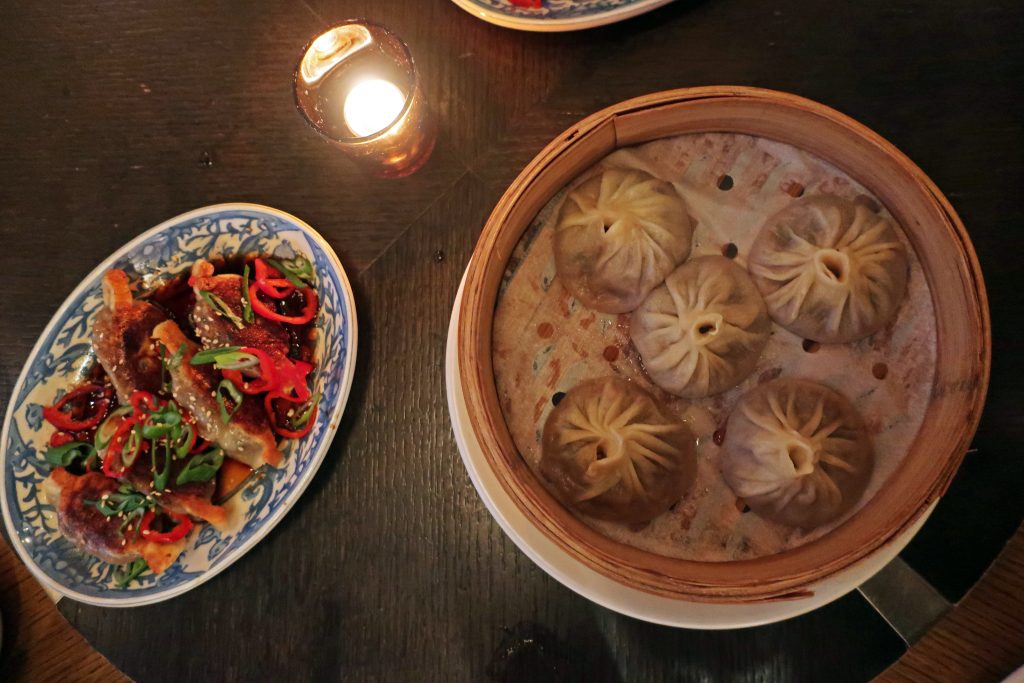 Girl and the Goat is international inspired eclectic small plates. They offer a range of seating options, and some get you up close views of Stephanie Izard's open kitchen. I've heard that you can be seated so close to the action that you may be asked to participate! If that's something you're interested in, make sure to note it with your reservation. Girl and the Goat's sister restaurant, Duck Duck Goat, is also one of top restaurants in Chicago.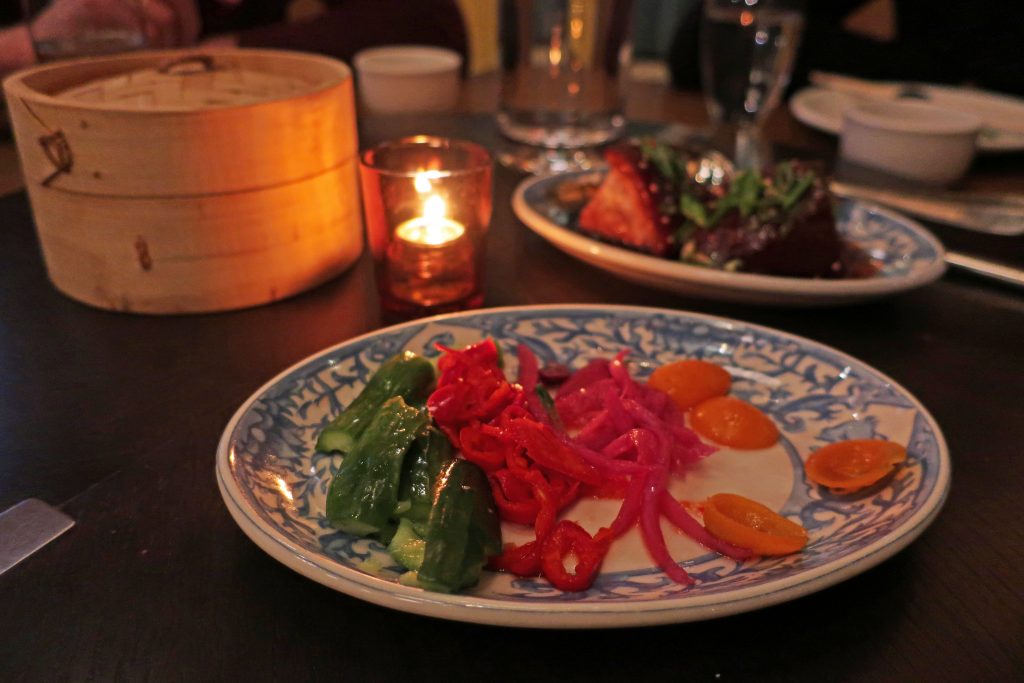 Duck Duck Goat serves up traditional Chinese fare, specifically dim sum. Their xiao long bao (soup dumplings) and jiaozi (beef short rib and bone marrow pot stickers) were our absolute favorites (pictured below).
6. Bavette's Bar & Boeuf
Bavette's is another hot one! It's the perfect place for romantic dates in Chicago. Although, you'll want to book a reservation at least a few weeks in advance because it is one of the most popular restaurants in Chicago. Bavette's has two locations (one in Chicago and one in Las Vegas). It's a French steakhouse. Bavette's is operated by the same company responsible for Gilt Bar, Maude's Liquor Bar and the 3 Arts Café. The vibe of Bavette's is very reminiscent of Gilt –in the best possible way.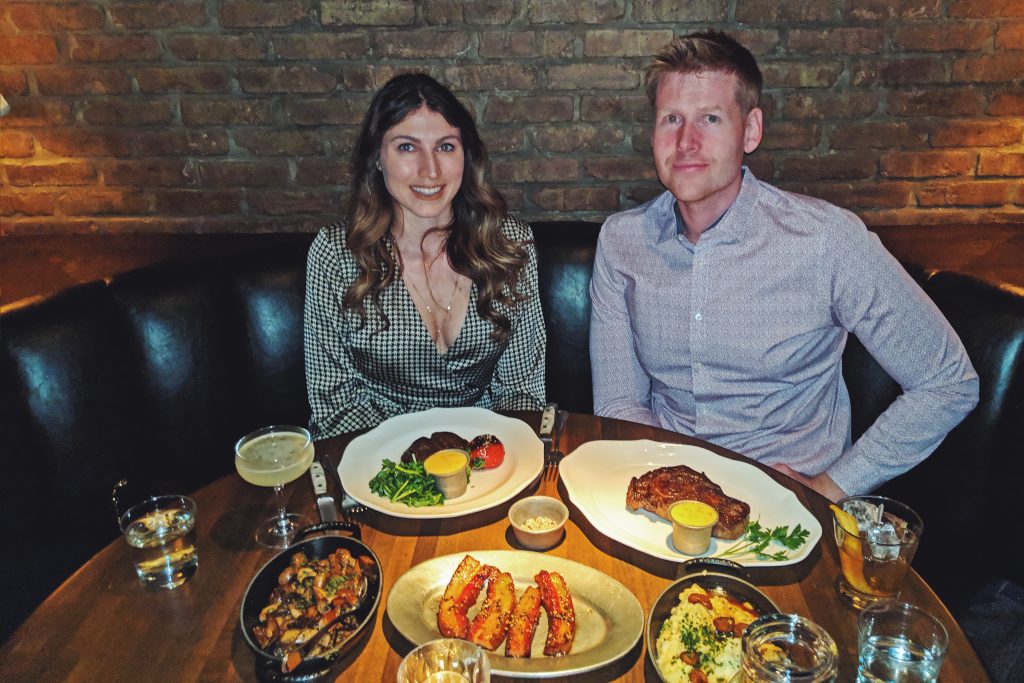 Bavette's offers dim lighting, leather upholstery and vintage feels in a stylish setting. This is a great spot to celebrate an anniversary, birthday or other special event! This is a great spot to celebrate an anniversary, birthday or other special event!
Another thing I love about this restaurant group (including Bavette's, Maude's Liquor Bar and Gilt Bar) is their special BYOB rule. The house rule is that guests may bring a bottle of wine from home, but they must share a glass with another table. On the night of this dinner (pictured below), we got a glass of sparkling wine from the table next to us. This has happens to us a Gilt Bar from time to time as well! Free drinks are always a fun bonus on date night!
7. Proxi
Proxi's chef Andrew Zimmerman aims to provide refined options inspired by street food from around the globe. The result is some of the best food in Chicago! I love this spot for date night because it offers a few seating options. For a more formal date idea, reserve a few weeks in advance to sit in their conventional dining room. Although, it's pretty easy to get a table at the bar or at one of their high top tables –this is a great option for a last minute date or for a new relationship.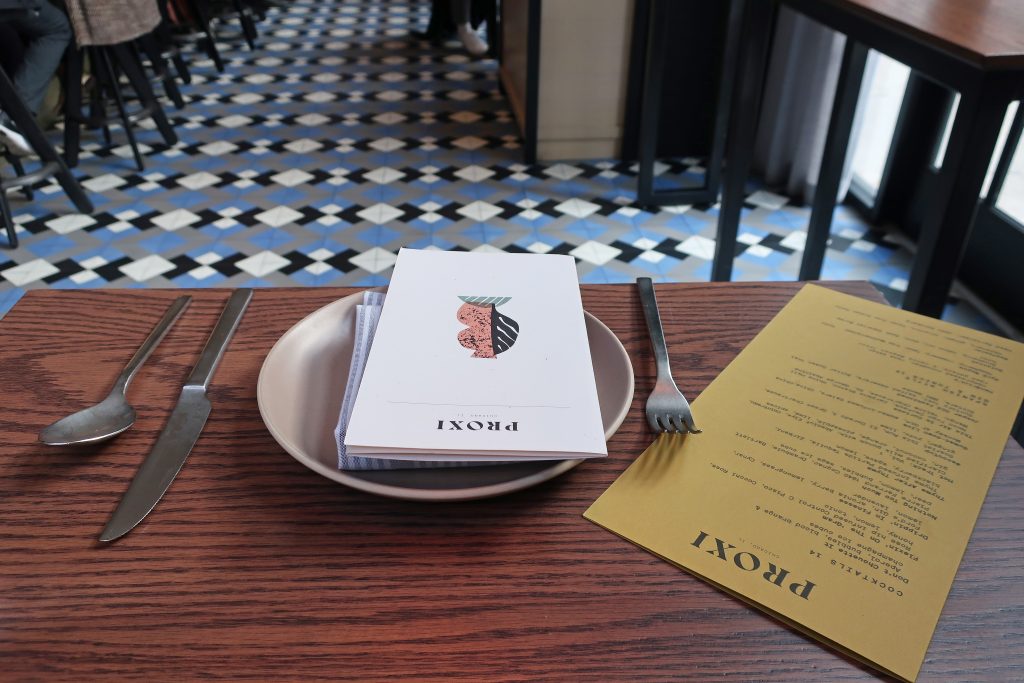 My favorites from their dinner menu include the mung bean dumplings, the grilled mushroom and yuba noodle salad and the black pepper pork. Shown below is the yummy burrata. That bread was so soft yet crispy….absolutely delectable. Their drink menu also features excellent gin & tonic options.

8. Blackbird
Blackbird got a Michelin star in 2019! It's an excellent spot for fine dining in Chicago. It's the type of place where you'll get an amuse-bouche. They also offer a tasting menu & a lunch prix fix menu (which is a more affordable way to experience their food). I really adored their roasted cauliflower (pictured below) as well as the pickled rutabaga.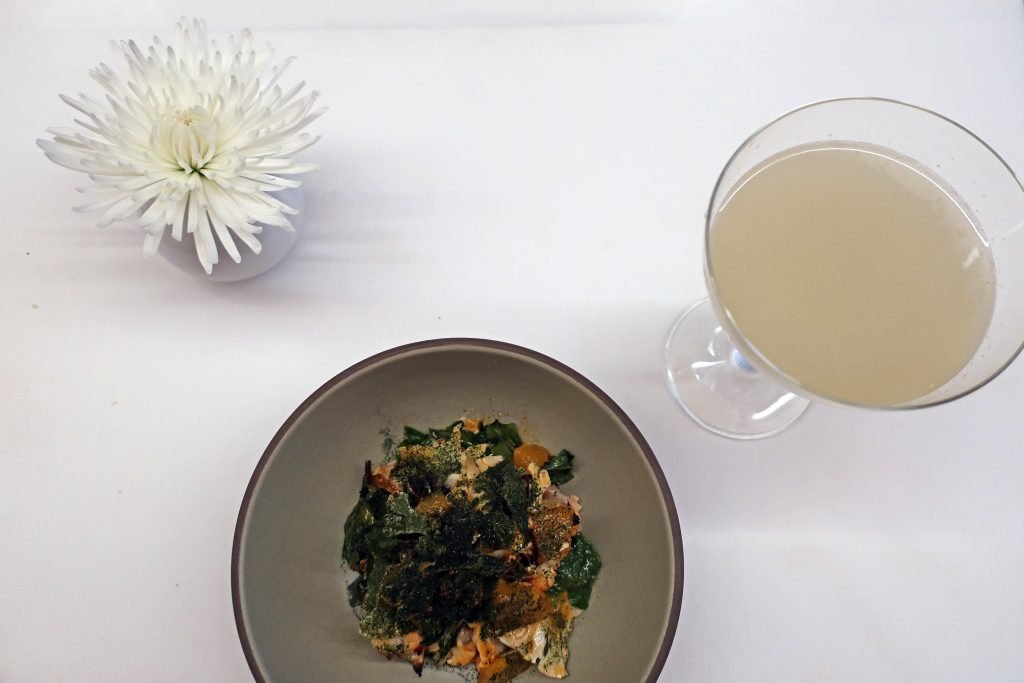 9. Aba
Aba is another new restaurant that's recently won our hearts. In 2019, Aba is one of the hottest Chicago restaurants that serves Mediterranean inspired shared plates. It's popular for the food it serves and for its fantastic rooftop patio seating it offers. In the summer, you may have book a few weeks in advance to get a table here. But, you know the best date night restaurants in downtown Chicago are always worth the wait!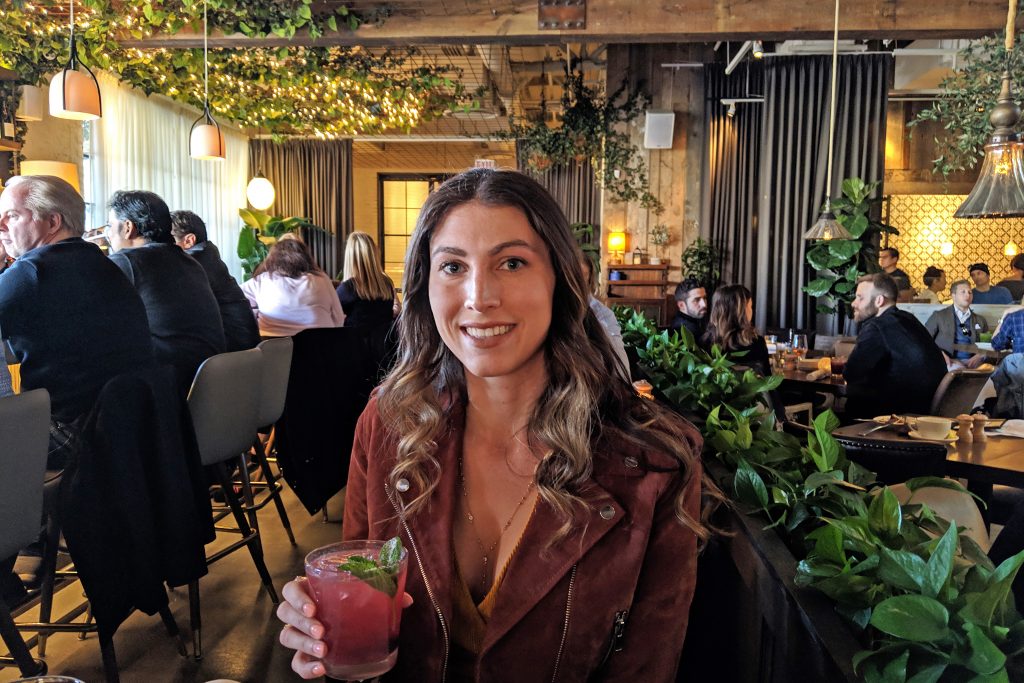 Aba is brought to us by the famous Lettuce Entertain You restaurant group. You may have heard of some of their other restaurants, including RPM Italian, RPM Steak or Café Ba Ba Reeba. If you're looking for good places to eat in Chicago in general, the Lettuce Entertain You group provides so many options! I recommend downloading their app and joining their frequent diner club. This way, you can start to earn points every time you dine at one of their restaurants. You also get $15 worth of points on every birthday!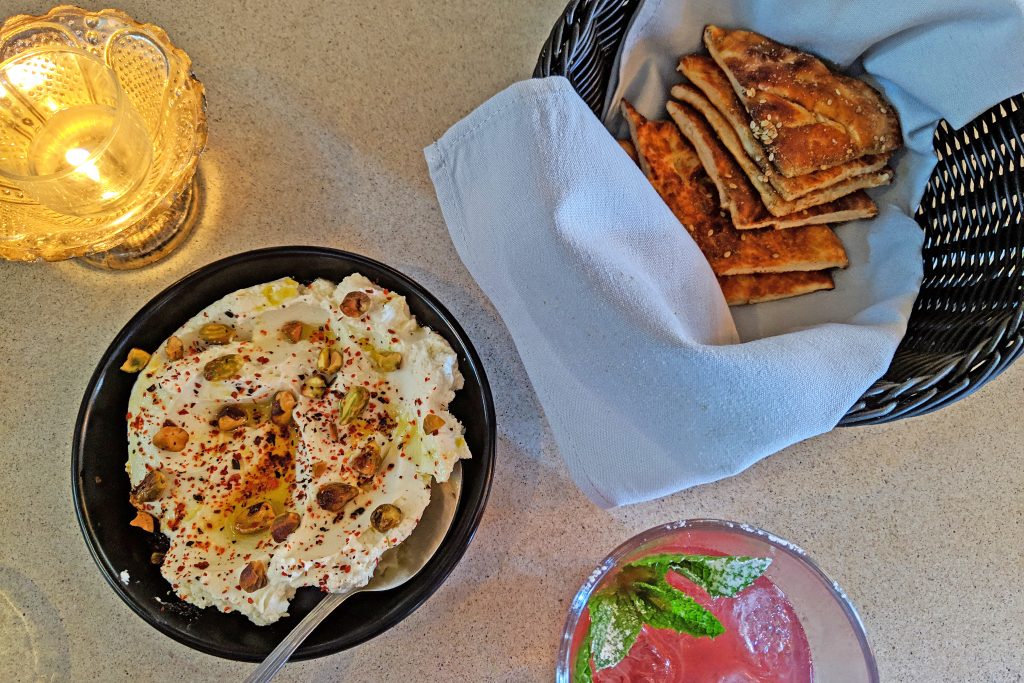 Pictured above is the Whipped Feta spread with the Winter G&T cocktail.
10. Gibson's
Gibson's Bar & Steakhouse is one of the best restaurants in downtown Chicago to celebrate an occasion! Why is Gibson's arguably one of the best streakhouses in Chicago? The restaurant has its own USDA Certification of beef! Gibson's was the first restaurant group in the country to have their own USDS Certifeid Angus Beef Program. Their Gibson's Prime Angus is carefully sourced from local farms.
Gibson's steakhouse also has two suburban locations in Rosemont and Oak Brook. However, their Chicago Gold Coast location is by far the most popular. The more recent excitement with the Gibson's Restaurant Group has been the opening of Gibson's Italia. Gibson's Italia provides an ultra high end romantic dining experience on Chicago's riverfront. They have a beautiful outdoor patio, an impressive wine list and all the best beef sourced from Gibson's Prime.
11. Somerset
Somerset is one of the great date night restaurants in Chicago for a few reasons. We love that their menu changes seasonally. We've gone on a few dates here and the flavors are never quite the same. We love their outdoor seating during the summer months. Also, it's not that impossible to get a table here. So, it's a great spontaneous date option. The best dinner dates in Chicago are sometimes spontaneous 😉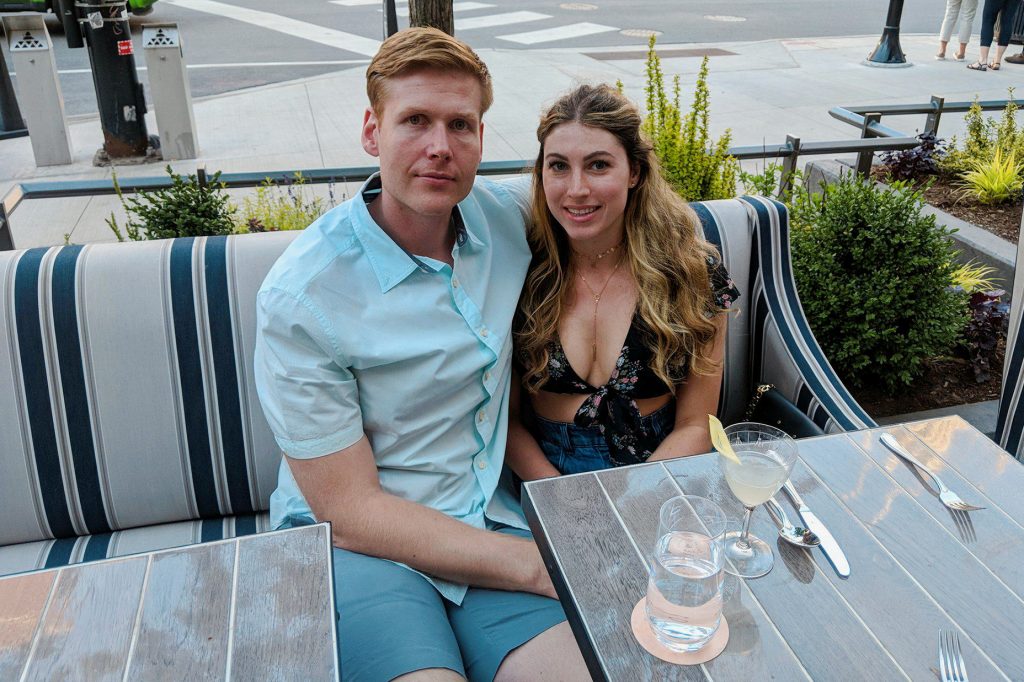 We've also got your guide to the best skyline views of Chicago you can get for free.
Want to share your favorite date restaurant in Chicago? Comment below.