Looking to impress your significant other? Check out this list of date night ideas in Chicago. You'll discover date activities that fit any price range and every season. Yes, even date ideas to suit Chicago's brutal winters! These creative date ideas are perfect for a long time partner or that new crush.
33 Date night ideas in Chicago
33 Date night ideas in Chicago
1. AIRE Ancient Baths
AIRE only has 6 locations worldwide! The River West location is kind of a big deal. AIRE Ancient Baths is a luxurious modern bathhouse set up in a rustic factory. This is, without a doubt, one of the most romantic places in Chicago!
At AIRE Ancient Baths, you'll get a unique, intimate and sensual aquatic experience. You and your date will strip down to your swimsuits. Then, try out the various pools. Each pool offers different temperatures and salinities. In the saltiest pool, float side by side effortlessly.
This is the ultimate Chicago date idea for winter! Swim outside, while being completely submerged in warmth, and watch the snowfall around you.
Looking to upgrade this date? You can also reserve massages, rituals, and experiences at AIRE Ancient Baths. Consider the  Holistic Ritual. It includes full body exfoliation, massage, and a hydrating mask. Surprise your significant other with the total spa experience at AIRE Ancient Baths!
See more Chicago date ideas for winter.
2. Kayak along the Chicago River
Kayaking in nature is so traditional… Kayaking between skyscrapers is so Chicago! Rent from Water Riders or book one of their fun kayaking tours. You'll get to see this beautiful city from an entirely new perspective.
Click here to see the kayaking tour we did.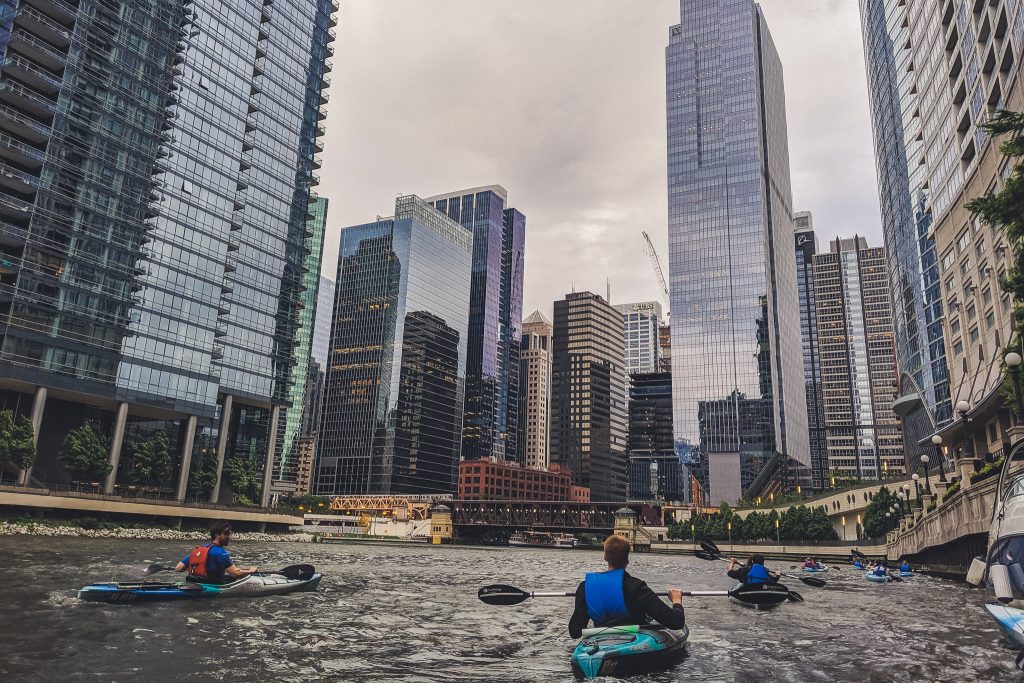 3. Enjoy Chicago Salsa Nights
Chicago has a vivacious Latin dance scene. Hotels and bars downtown (and in the suburbs) host regular "Salsa nights." Salsa nights start off with an hour-long introductory lesson. Then, free dance. Admission, or drink tickets, are reasonably priced. In general, you can spend less than $50 total at a salsa date night in Chicago.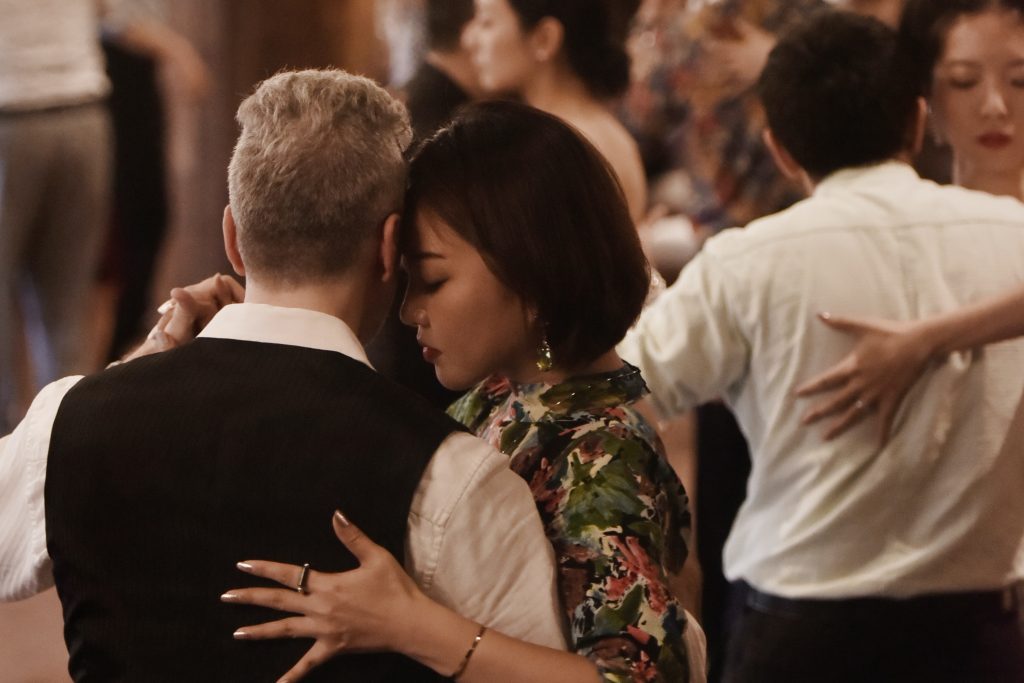 At salsa nights, you'll see dancers at all skill levels –including complete beginners. You can also expect to see a handful of expert couples take over the dance floor. They are an absolute delight to watch.
Click here to check out one of the best partner dance classes in Chicago. 
You and your partner may end up loving this so much, that you sign up for dance classes! In Chicago, you can find plenty of studios that offer deals and discounts for group salsa dance classes. Some of you might prefer to take lessons before going to a salsa night. Here are some of the most well-known and popular salsa nights in Chicago.
4. Take a Cooking Class together
Taking a cooking class with your partner can be an exciting opportunity to collaborate engage together in a way that is fruitful and delicious. There are many places in the city that offer different types of cooking experiences.
I love the cooking classes offered at Cook Au Vin. They offer BYOB classes focused on French cuisine. Click here to check out their latest deals.  Cook Au Vin is located in Chicago's Bucktown neighborhood.
Other options include:
5. Go to a Robot Date Night
Robot Date Night is held in Lakeview and organized by the Robot City Workshop. This is one of the affordable things to do in Chicago on a date! During Robot Date Nights, you and your date will get the opportunity to build your own robots, watch a robot-themed Disney movie and eat popcorn. The Robot Date Nights are also BYOB!
Check out the best deal for Robot Date night.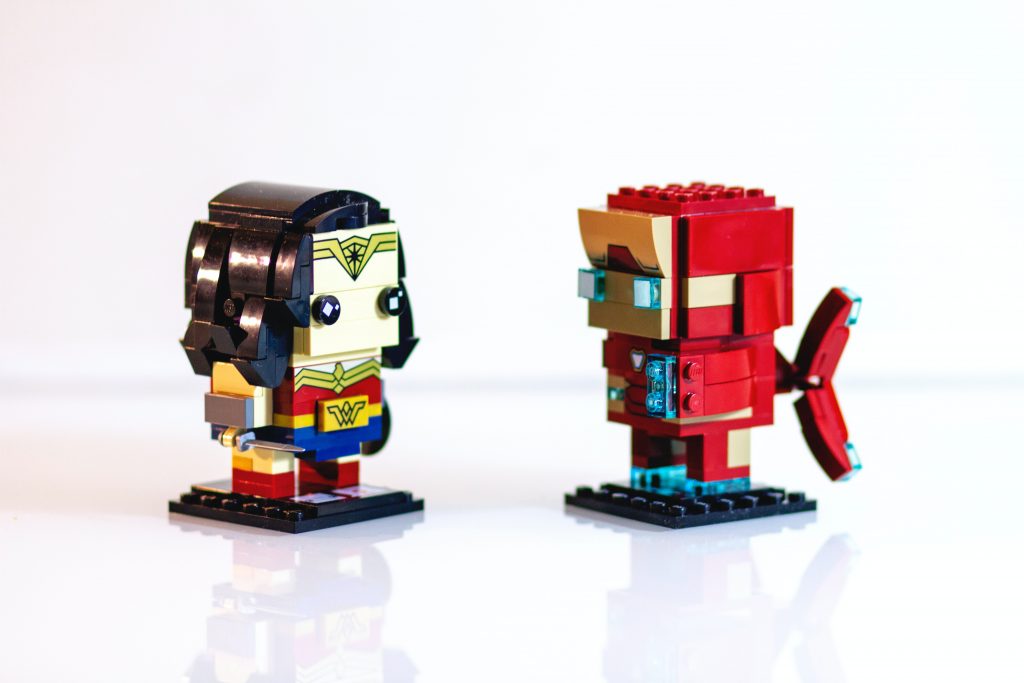 There are a few robot kits to choose from, and robot experts are standing by to assist. Although, most of the kits are beginner level and designed to be easy enough for children to complete. Surprise your significant other with one of these fun dates at the Robot City Workshop.
6. Dinner at Alinea
Alinea is less like a restaurant and more like a creative dining experience. The chef & owner responsible for Alinea is world-famous for his contributions to progressive cuisine and molecular gastronomy. Since opening, Alinea has received numerous awards and currently holds 3 Michelin Stars. That's why Alinea is one of the best places for romantic dates in Chicago.
Find style tips for your date night in Chicago.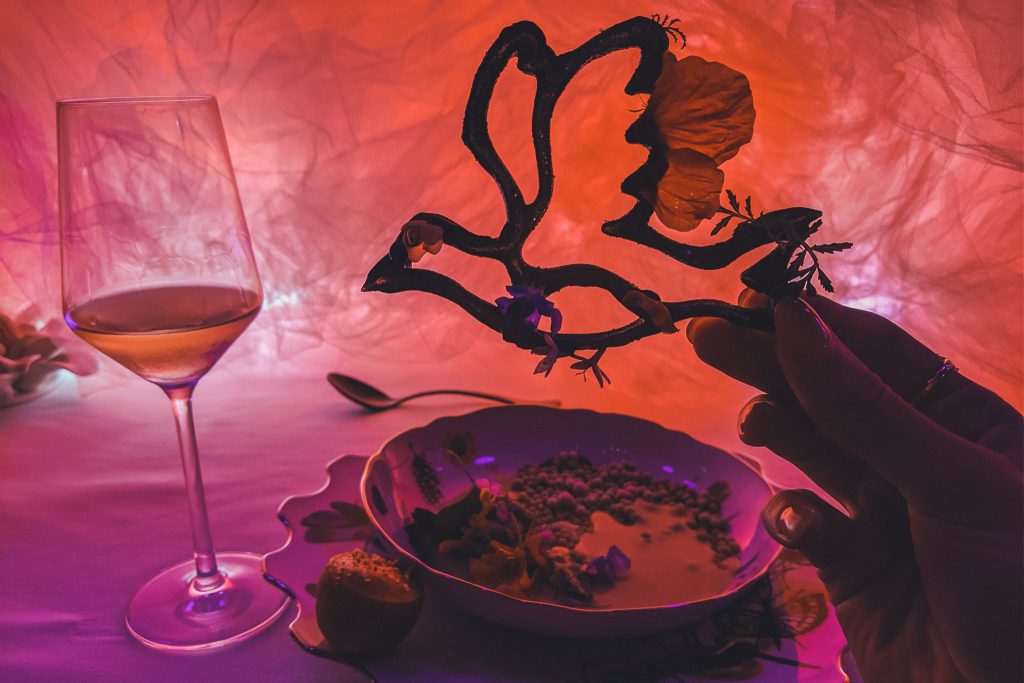 Alinea offers a couple of different dining options. Two people can reserve a table in the Salon or the Gallery. The Salon is Alinea's first-floor dining room where you'll enjoy a 16-18 course menu that, "combines fine dining and experimental moments." The Gallery offers a slightly less expensive 10-14 course option.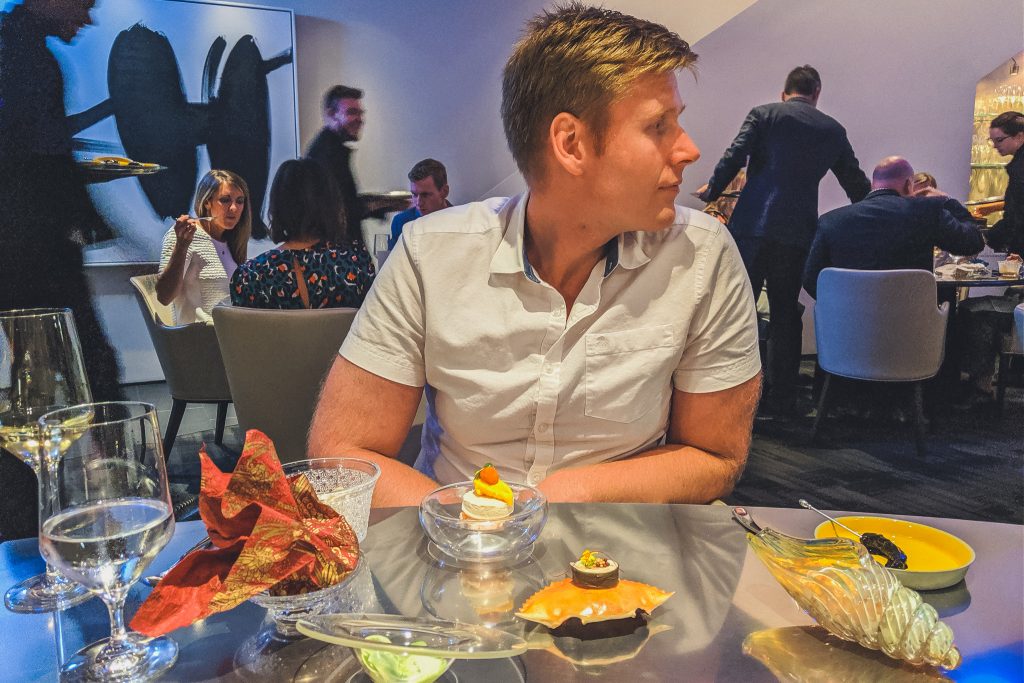 It's pretty hard to make a reservation at Alinea. You'll have to be on their website right at 11:00 AM on the 15th of the month and race to snag a spot! If you aren't lucky enough to get a table at Alinea, take your date to the Aviary instead.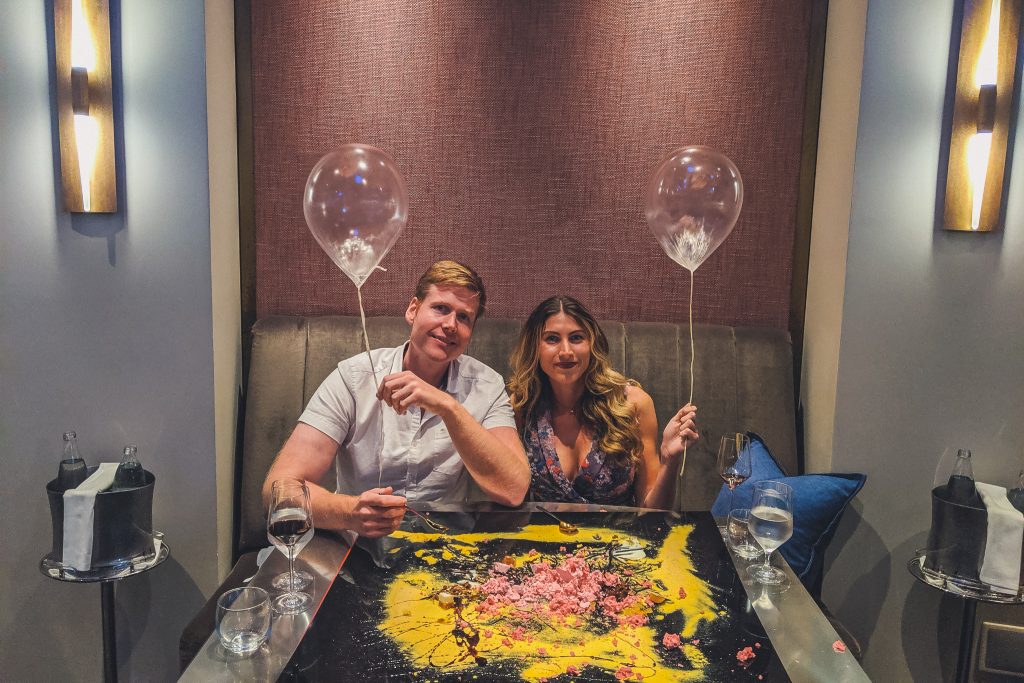 The Aviary is the Alinea's bar counterpart. It's brought to us by the Alinea Group. At the Aviary, you and your date will experience a 7-course cocktail tasting. The drinks come along with small food pairings.
7. Take a Helicopter Tour
If you're looking to elevate your date to the next level, a helicopter tour is the experience you're looking for. There's no better way to appreciate Chicago's skyline than from the sky.
A daytime helicopter tour over Chicago will give you, and your date, unforgettable panoramic views of Lake Michigan, Millennium Park, Lincoln Park and Grant Park. Check out the latest prices on a daytime helicopter tour over Chicago.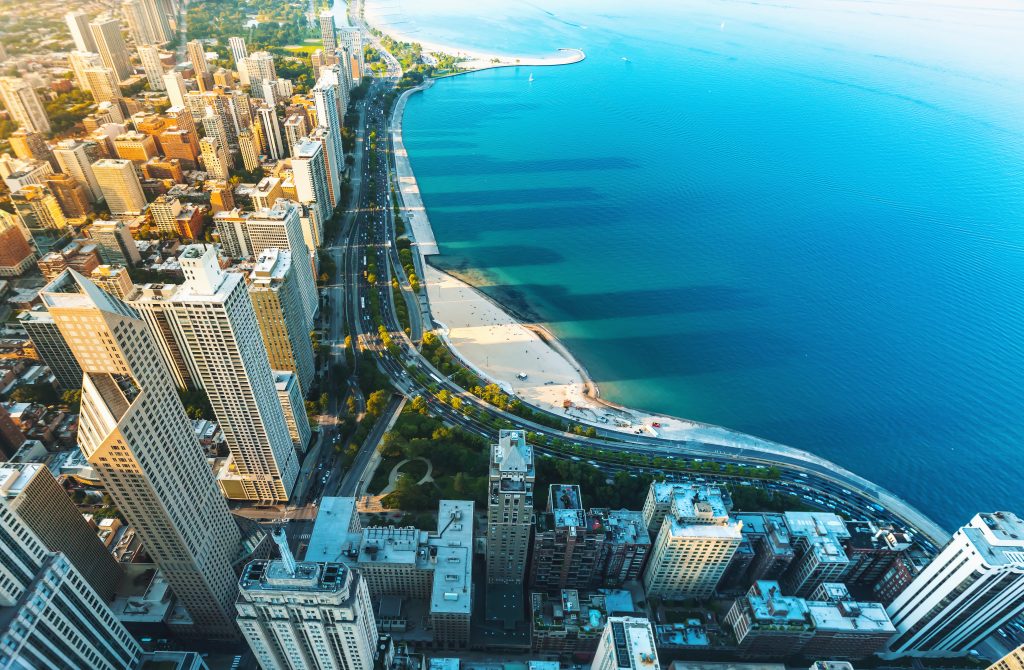 Nighttime helicopter tours over Chicago have their own unique appeal. You'll first appreciate the sunset over Lake Michigan, then you'll watch as millions of gleaming lights (on hundreds of skyscrapers) turn on for the night.
Book your nighttime helicopter tour over Chicago here. 
8. Candlelight Concert
There are candlelight concerts offered in Chicago year-round.
9. Magic Show
The most famous magic show in Chicago is the Palmer House Hotel's Magic Parlour. This is a moderately priced date option. Tickets are about $90 per person. The show is spectacular, the setting is intimate, and you'll definitely have a unique experience. Cocktail attire is strongly encouraged.
Find the best deals on the Magic Parlour show here.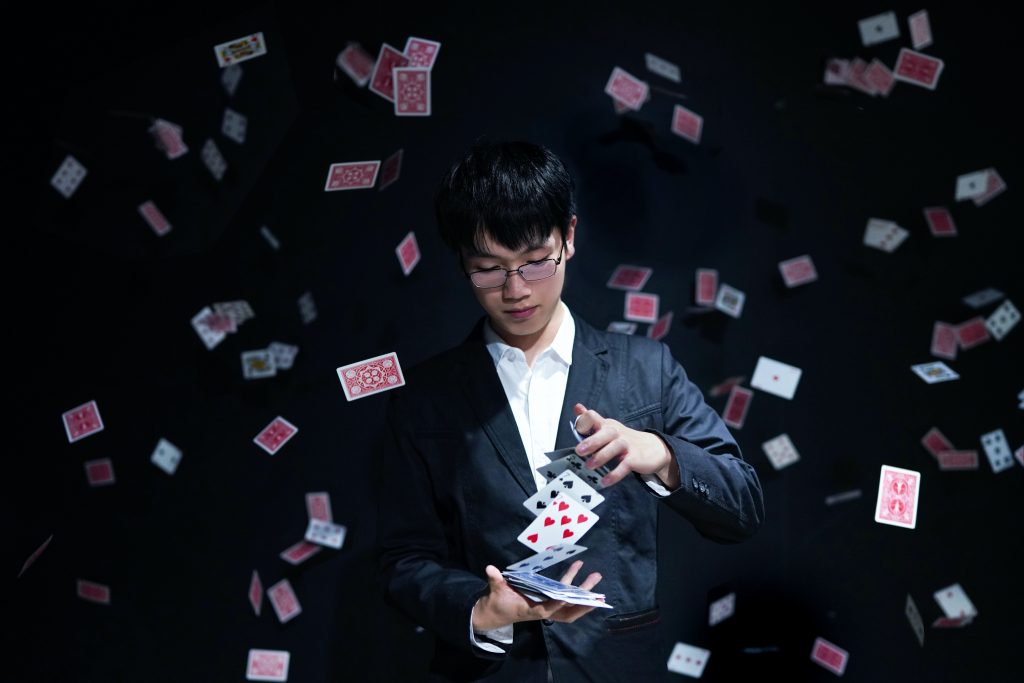 Alternatively, you can take your date to the Chicago Magic Lounge. Tickets to their Signature Show are only $40-50 per person.
10. Picnic in the Park
A picnic in the park can be the ultimate summer date in Chicago. Know, that the picnic will only be as good as your planning is. So, make sure to bring a blanket, creatively disguised alcohol and well-packaged snacks.
I would stop at Whole Foods and grab a box of croissants. Grab a package of deli fresh salami and some fancy sliced cheeses. Don't forget to pack plastic utensils, a few paper plates, and some napkins. You'll get extra points for remembering to bring a dessert!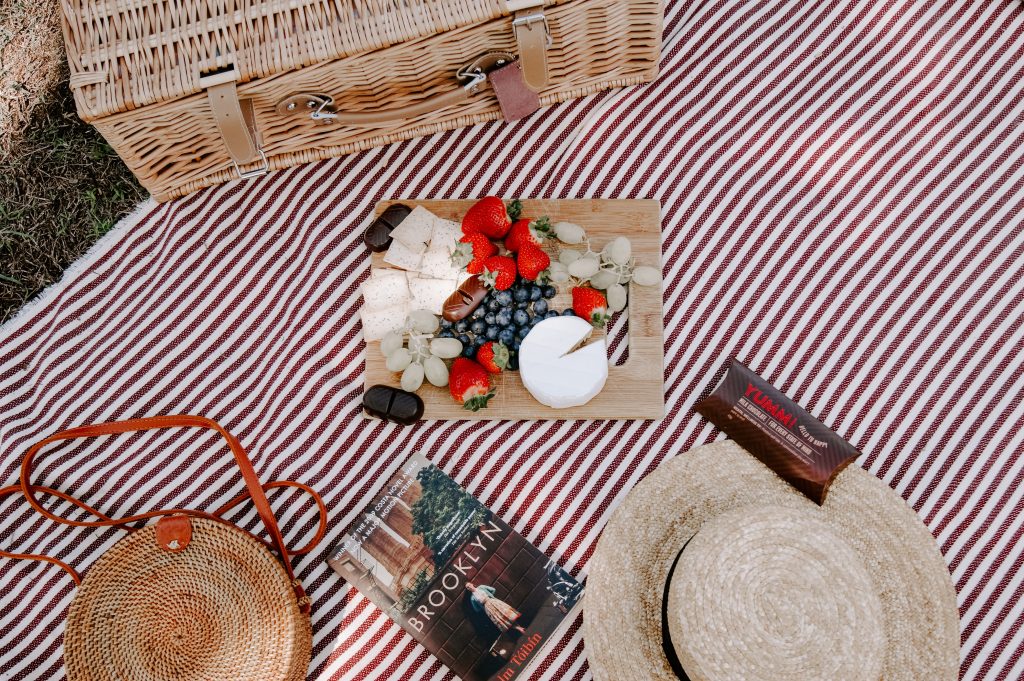 Set up your picnic at a low-key park that's free from tourists. The Art Institute's South Garden is a nice semi-secluded spot in the Loop. My favorite picnic location is in Oz Park. Although, the grassy knoll near the Lincoln Park South Volleyball Courts can be an excellent place. You'll also find romantic skyline views there.
11. Adler After Dark Events
The Adler Planetarium isn't just for kids! In fact, the Adler has come out with an event series geared towards adults 21 and up. Adler After Dark will give you and your date special access to all of the museum's exhibits, plus guest lecturers, entertainers, games and activities.
After Dark events are constantly changing, so you'll never see the same event twice. During these events, you'll also be able to purchase out-of-this-world style cocktails at one of the bars. After the event, take your date outside to the lakeshore path. Sit and enjoy dramatic panoramic skyline views of Chicago.
12. Tour a Brewery
Take your date on a tour of a local brewery. Stay to sample some fresh beer. This can be the perfect gift for that special guy in your life. It's also one of the best dates in Chicago you can enjoy year-round!
Click here to sign up for your Chicago Brewery tour.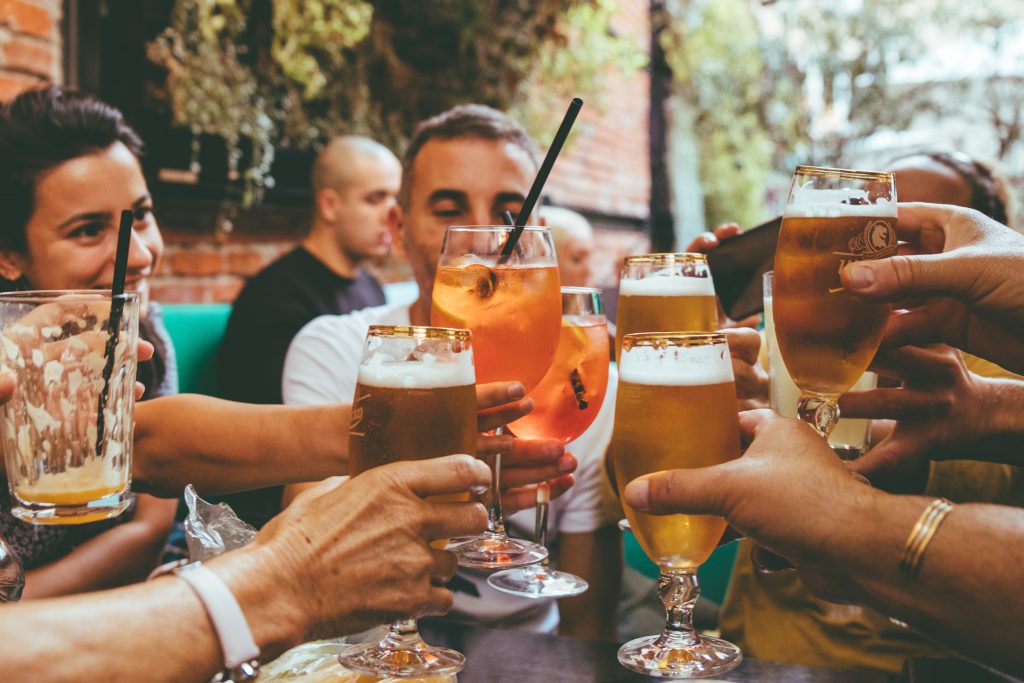 Here's a list of breweries in Chicago that do tours & tastings:
13. Go to an Eataly event
Eataly always offers a fun range of events that are perfect for a date! They offer cooking classes and mixology classes. You can always find topics in pasta, bread and pizza.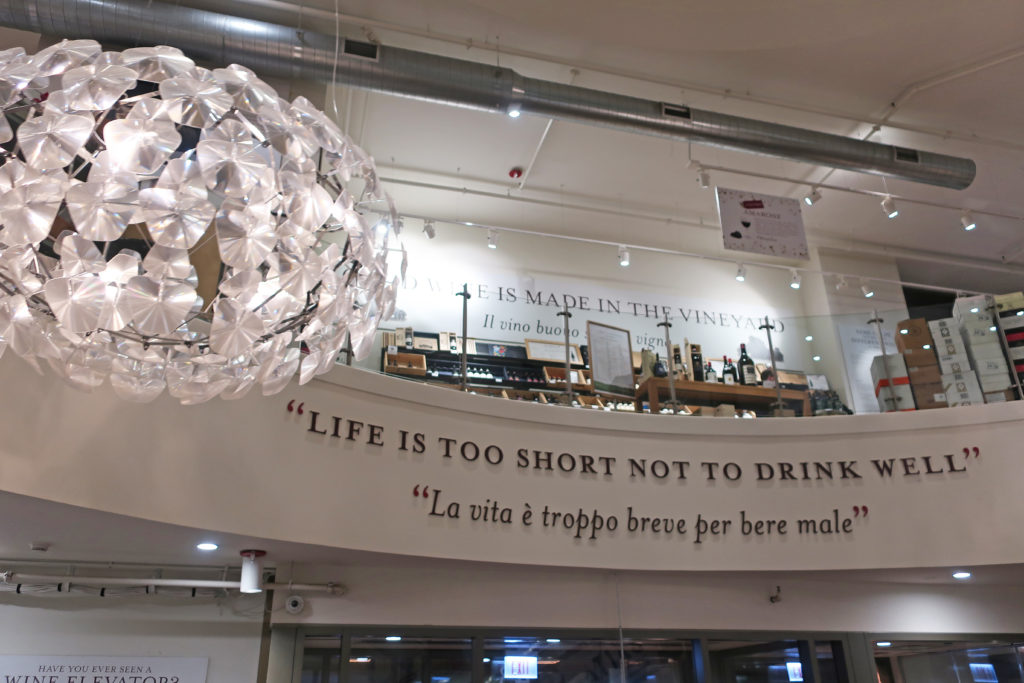 Also, wine tastings, cheese tasting and Chef Showdown events. Every few months, they even have an all-you-can-eat & all-you-can-drink style fest! There's always music and entertainment at these parties. Eataly events vary in price range, so this date idea can fit any budget.
14. Bike ride along the lakefront
If it's not freezing or raining, take your date on a bike ride along Chicago's lakefront. You can rent Divvy bikes at one of the many locations all throughout the city. I suggest starting out in Lincoln Park. Grab bikes Divvy bikes at the Cannon Drive and Fullerton Avenue station. Get on the Lakefront Trail and ride south.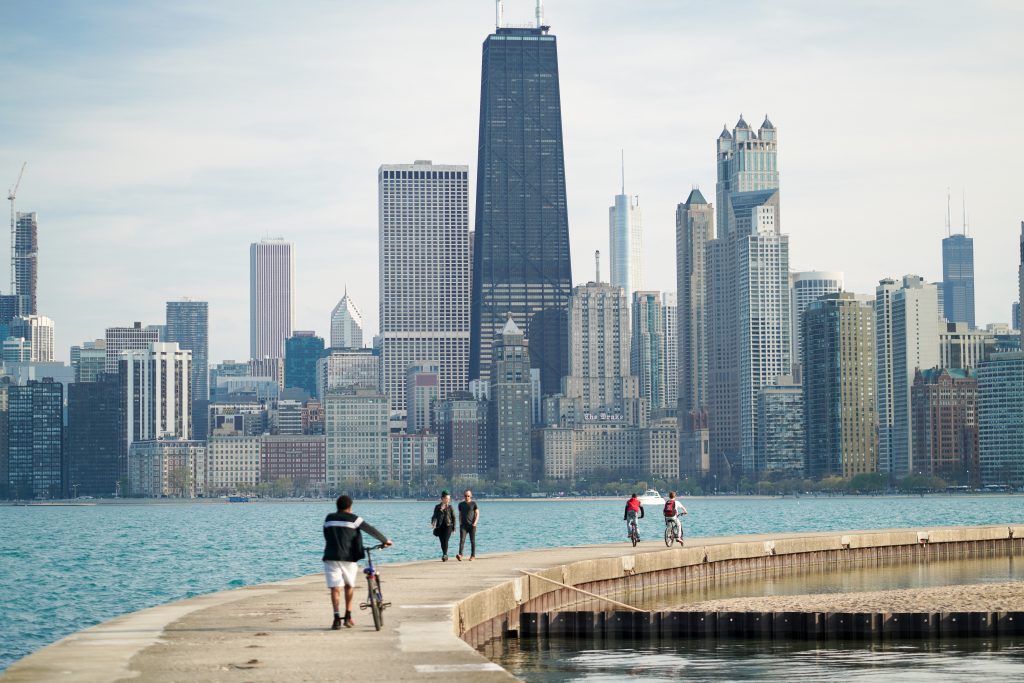 You can also ride through Lincoln Park before getting on the Lakefront Trail. Ride to Navy Pier or go all the way out to the Adler Planetarium. Renting a Divvy bike only costs $3 per half hour. So, this is a great affordable date idea!
15. Visit a dog-themed café
Ludlow Charlingtons is a neighborhood coffee shop on a mission. It's the perfect place to get to know a fellow dog-lover. Located in the heart of Lincoln Park, Ludlow Charlingtons is only a short walk from the lake (in the event your date is going very well). 
Delicious coffee and freshly baked La Fournette pastries are only part of the appeal. Ludlow Charlingtons is a family owned business with integrity. They've teamed up with the Chicago shelter to raise money and help dogs get adopted.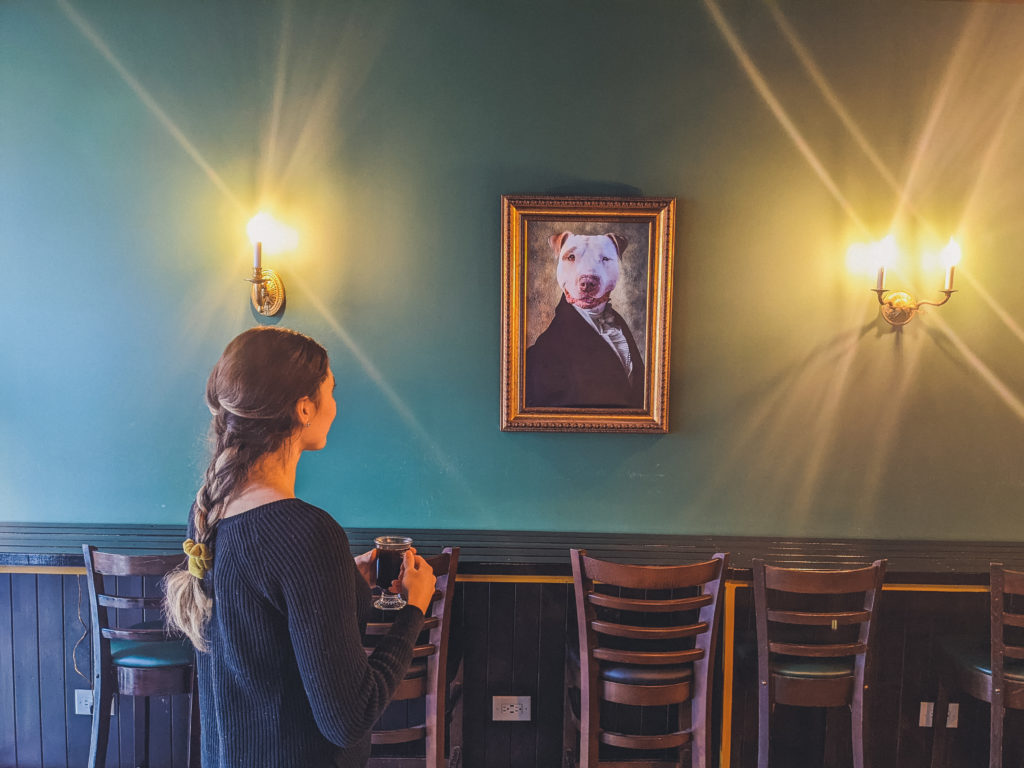 While at Ludlow Charlingtons, peruse the cute merch. The brand features portraits of dogs dressed in Victorian era fashion. Purchase an item for your date because 50% of proceeds support Chicago's local shelter.  
It's especially important to support the Chicago shelter because the animals that don't get adopted will be euthanized. Companies like Paws hand select dogs from our local shelter, but countless are left behind.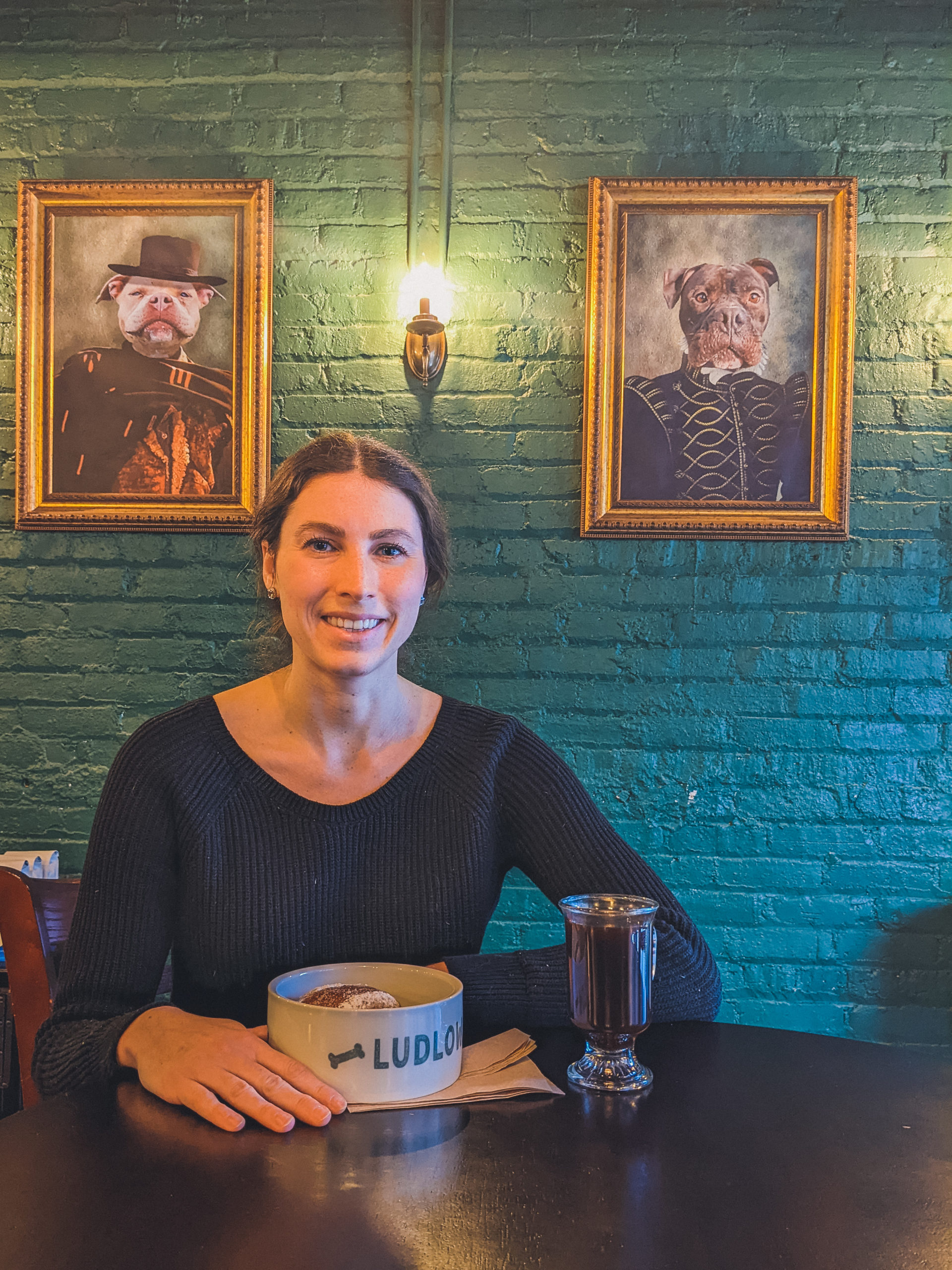 Ludlow Charlingtons also hosts seasonal adoption events. Follow them on instagram to stay in the loop. This is a memorable date experience for a serious couple looking to expand their family. Some of the dogs that have been adopted at Ludlows are commemorated in the portraits you'll see around the shop. 
16. Take a comedy class together
You've probably heard of Second City's famous comedy shows. Second City is one of the premier comedy venues in Chicago and one of the most influential comedy theaters in the world. Many famous actors started out at Second City, including Tina Fey, Amy Poehler and Stephen Colbert.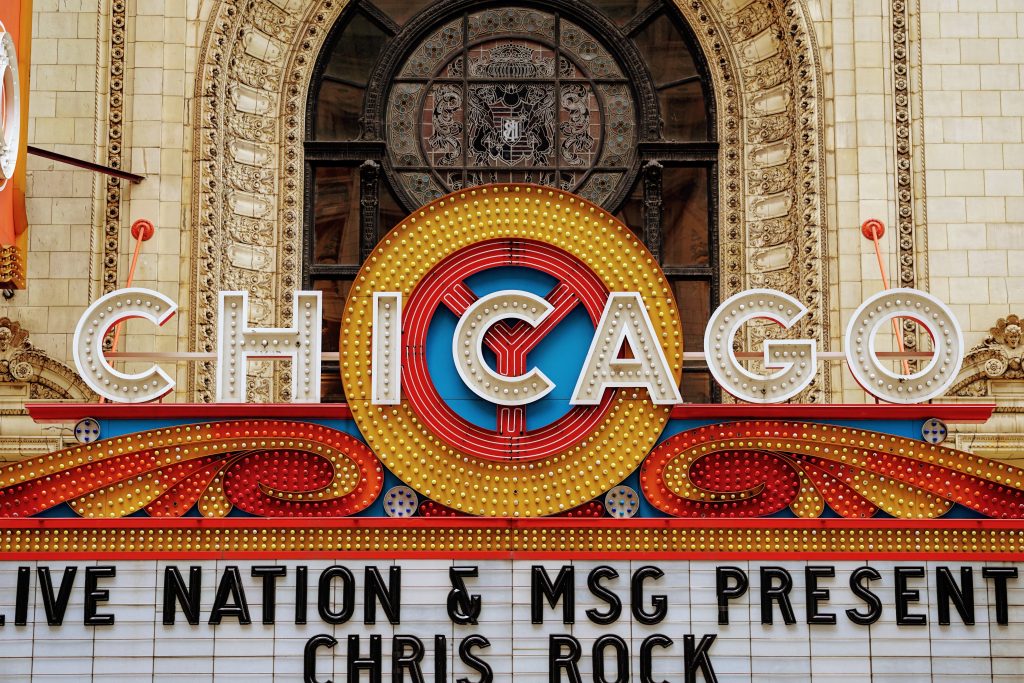 Taking your date to a Second City performance is one idea. Another idea is signing up for a comedy class! Second City offers many cool improv and sketch classes during weekends or evenings. These classes are designed to help creative individuals improve their presentation skills, meet new people and have fun all while learning how to be funny.
Other great comedy clubs in Chicago:
17. Shop for unique jewelry at Precious Possessions
Precious Possessions is a gem and mineral shop in the Loop. They sell a huge array of jewelry, crystals and fossils. They've also got aromatherapy and healing sets. If your significant other is a lover of the non-traditional, they'll love Previous Possessions.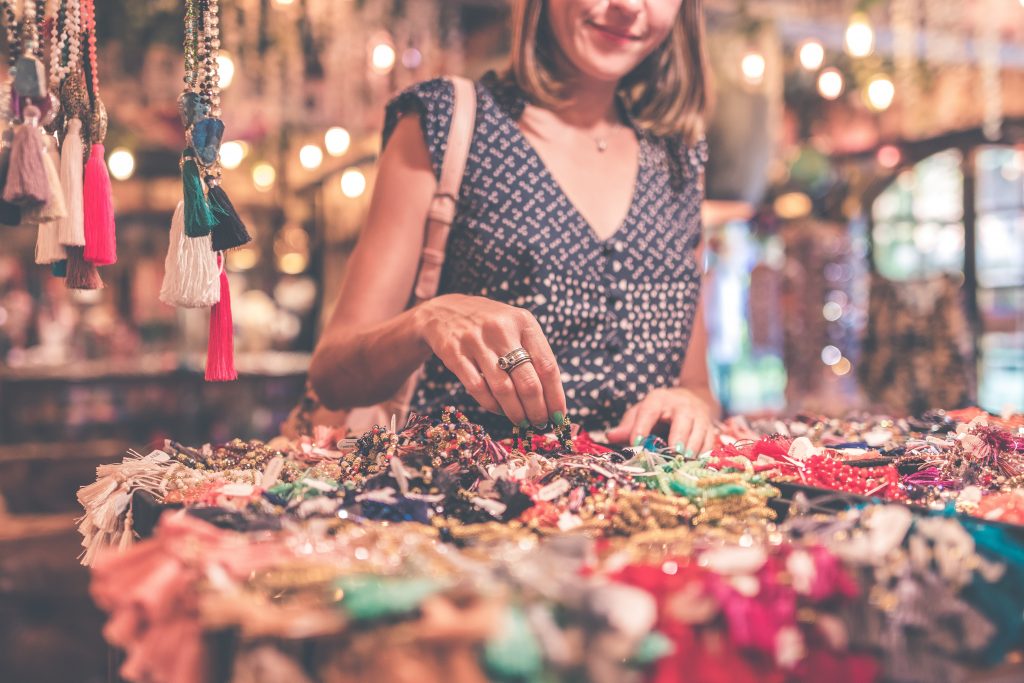 You could surprise your date by bringing them here and letting them pick out a piece of jewelry. Otherwise, you two could pick out a piece of home décor for your shared space. There are so many pretty and unique items in this store, so take some time to walk around. This will be one of those unique dates in Chicago you'll remember forever!
18. Test your rock-climbing abilities 
Does your significant other love being active? Are you dating a gym rat? Then, you've got to take them on out on a rock-climbing date. Climbing can be as relaxed or as competitive as you make it.
Sign up for this exciting class at Brookly Boulders.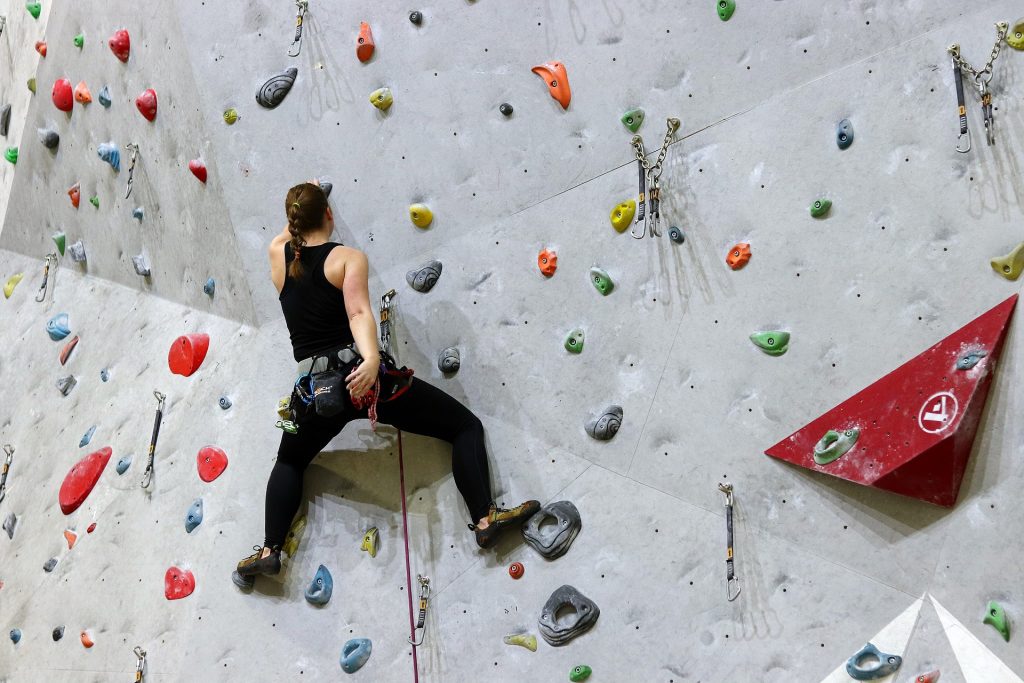 Consider these other climbing gyms in Chicago:
19. Relax at a cat café 
Who wouldn't want to enjoy their date surrounded by furry friends? The Catcade in Lakeview is part animal shelter, part arcade, part café and all fun! The cats at the Catcade are all rescues. Some are from Chicago, but many are from other states that have higher kill rates. For $15 per person, you can enter the café, drink pop and cuddle as many cats as you'd like! Make sure to reserve your spot at the Catcade.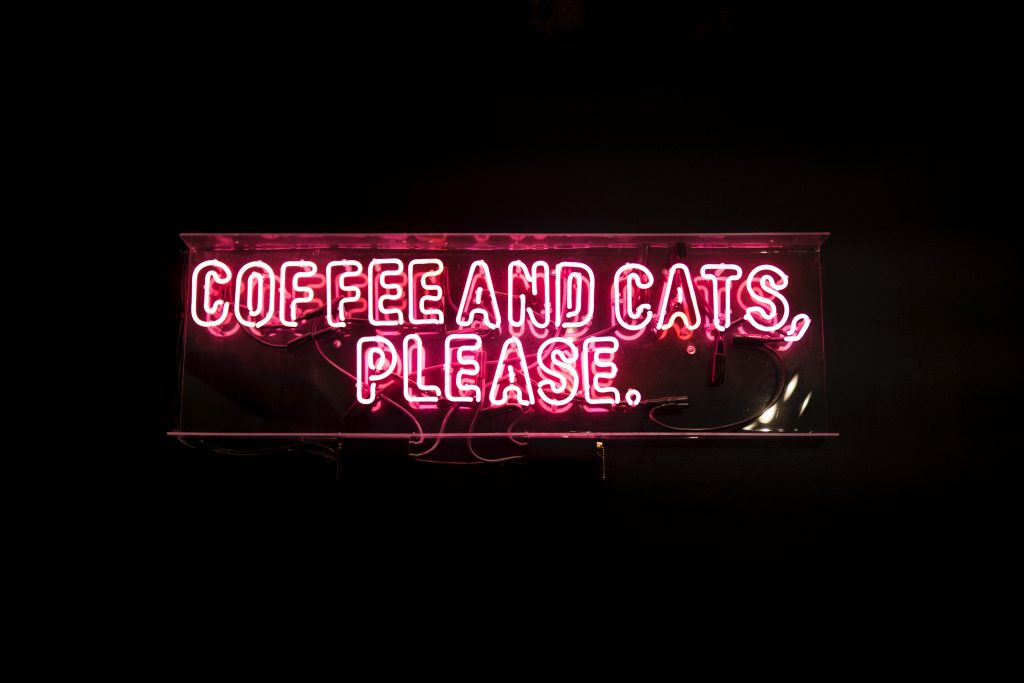 The other cat café in Chicago is called Windy Kitty. It's located in Wicker Park. The Windy Kitty also has a kitty nursery… So, you'll get to play with itty bitty baby kitties. Stop me now if this is getting too cute!
20. Bowling challenge
A bowling date can be a fun way to challenge your significant other. Bowling alleys also have pool, foosball and other games. You'll want to take your date to Pinstripes, if you're looking for an upscale experience. Pinstripes also has bocce ball! Otherwise, the 10pin Bowling Lounge is a great budget option.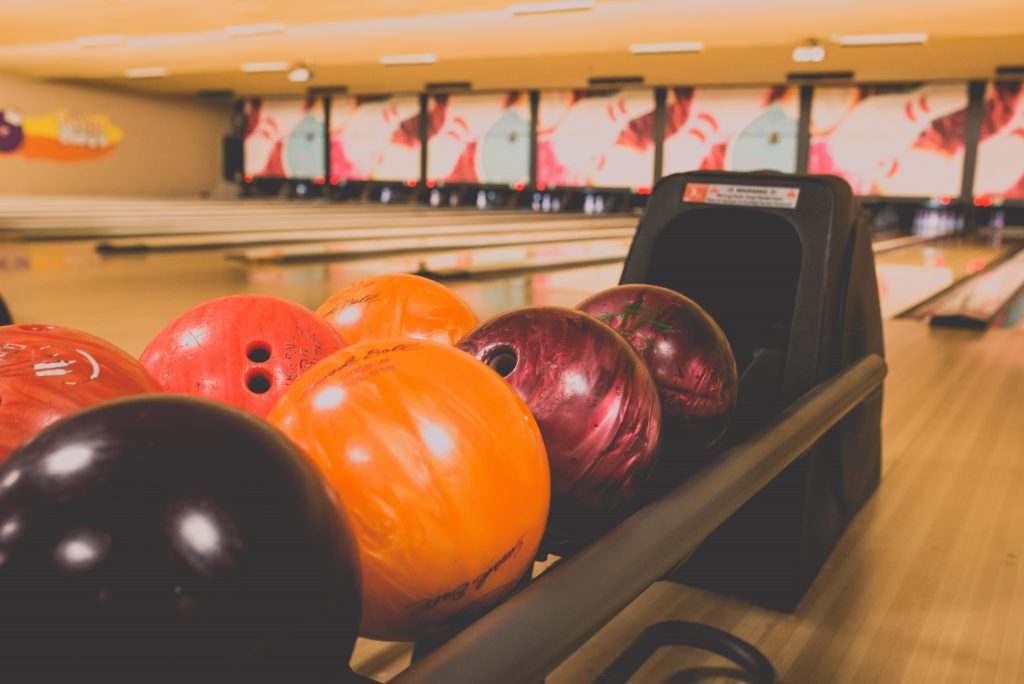 21. Find the dinosaurs in the Lincoln Park Conservatory
The Lincoln Park Conservatory is a free botanical garden. Stroll through the beautiful tropical plants and ferns. Challenge your date to find the dinosaurs. Trust me, there are dinosaurs!
22. Romantic Restaurants in Chicago
There are so many romantic restaurants in Chicago! If this is an anniversary, you should splurge for a steakhouse. My top pick is Gibson's Italia. It's new, hot and trendy. Also, it offers stunning river views and top-notch Gibson's steak. Somerset is my favorite date night restaurant during summer because they have a huge outdoor patio.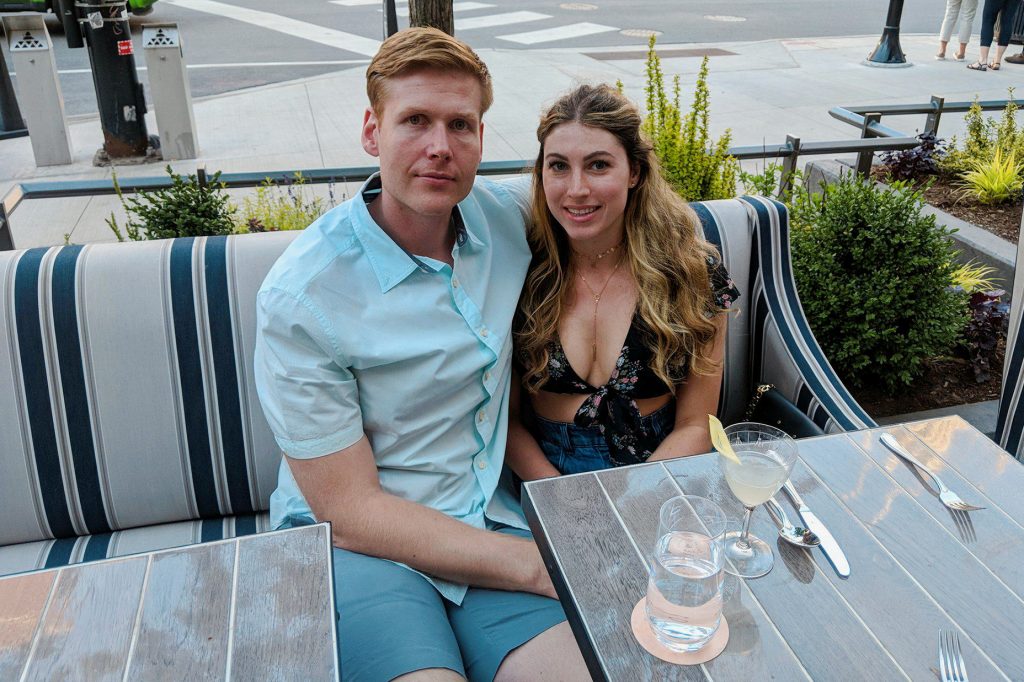 See more date night restaurants in Chicago.
23. Take a glass blowing class
Taking an introductory glass working class can be such a unique experience. You and your date will work with a specially trained glass artist to create a finished product. Usually, you'll make a glass, a bowl or a paperweight. The final product is a great memento of your epic date night and a cool conversation starter!
Check out the latest prices for a glass blowing class.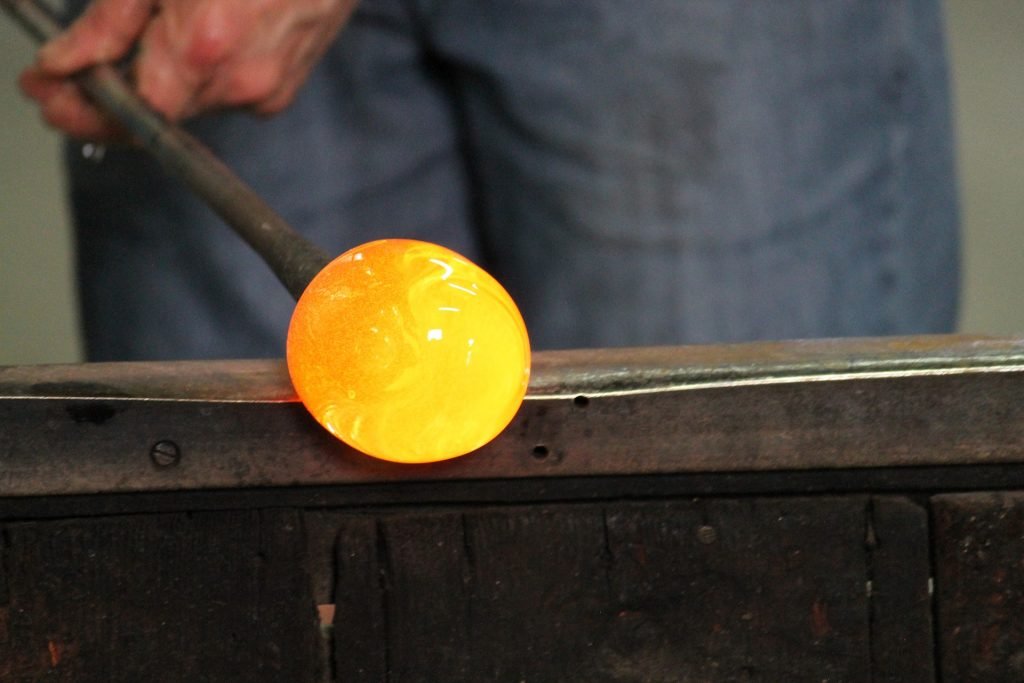 Glass Blowing Studios n Chicago:
24. Watch a movie at Millennium Park
June through August, be sure to catch a movie screening at Millennium Park. Movies are shown Tuesday nights at 6:30 PM. Grab your blanket and head to the lawn in front of the Pritzker Pavilion. Don't forget snacks and drinks! This is one of the top date ideas that are completely free!
Find more unique Experiences in Chicago like this.
25. Sign up for a pottery class
Penguin Foot Pottery in Logan Square offers popular BYOB pottery workshops. Their classes sell out quickly, so reserve your spot today! However, this is only a one time class.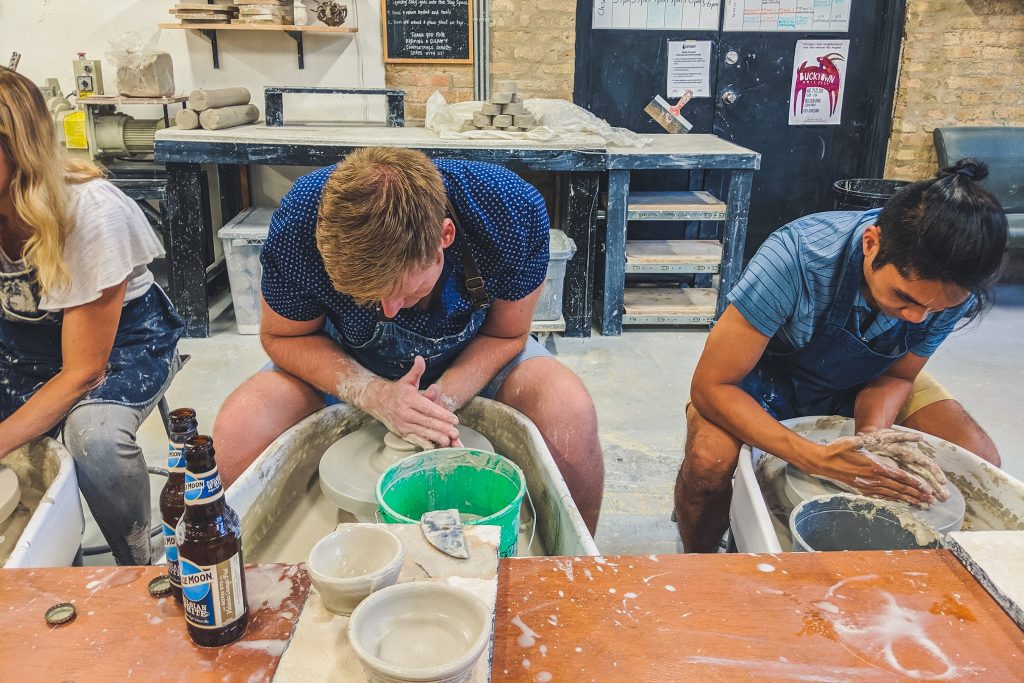 I'll warn that wheel throwing is really hard!!! If you want to really learn, you should sign up for a 4-6 week class.
Click here to see the latest prices on an awesome wheel throwing class.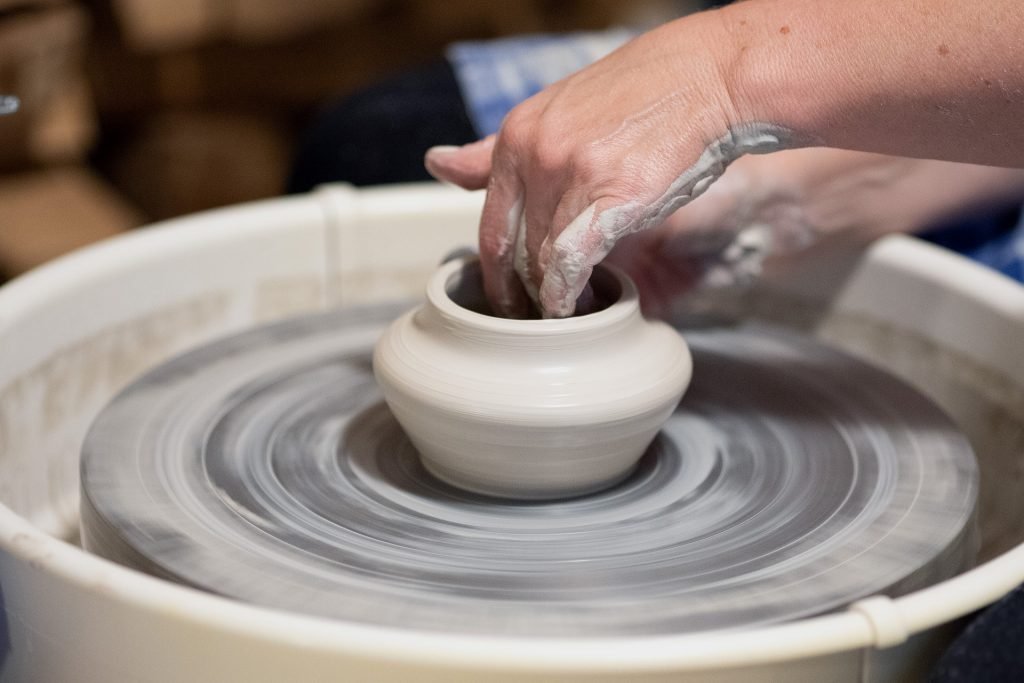 If you're not married to pottery, but like the idea of trying a new craft…consider the Dabble art studio. They offer tons of unique classes. From cooking to gardening, woodworking and meditation, this place has tons of options!
26. Test your ping pong skills
Bring your date to SPIN for an exciting, competitive and high-energy date night! If you and your date really like ping-pong, consider joining SPIN's social league. For $150 per person, you and your date can be enrolled in 9-weeks of competitive ping-pong. Leagues meet Monday nights for play and practice which leads up to one awesome tournament!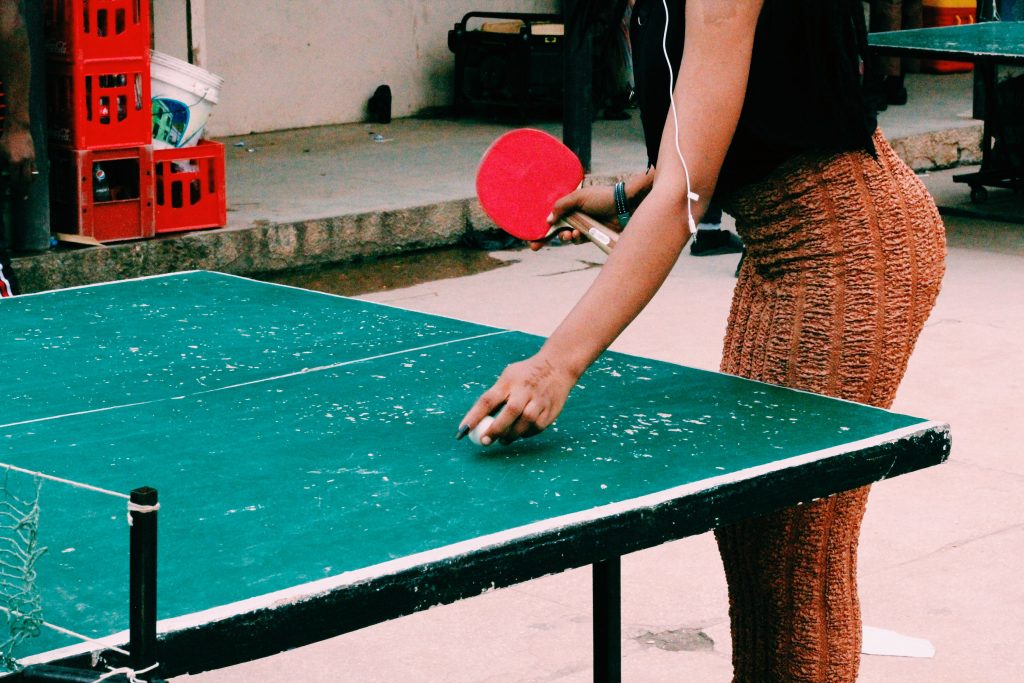 Surprise your date with a romantic night in Chicago. Take them to Navy Pier. Arrive just in time to catch the firework show! You can expect firework shows at Navy Pier from May to August. They're on Wednesdays at 9:30 PM and Saturdays at 10:15 PM. Next, take your date on a moonlight stroll by the lake.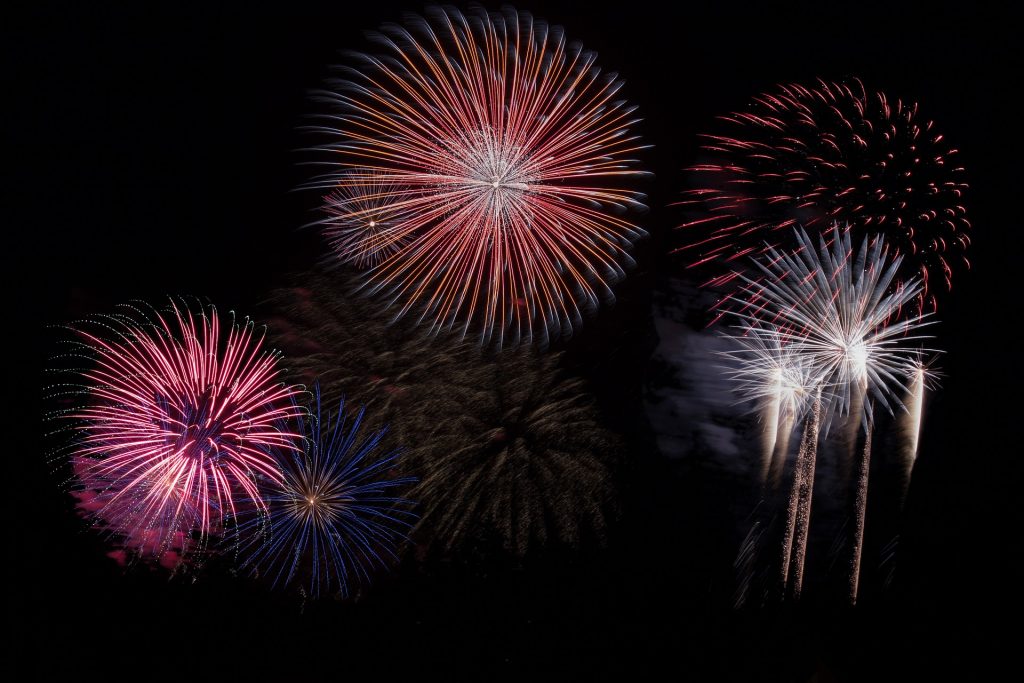 28. See a full moon jam
Full moon jams are now a Chicago summer staple! The full moon jam involves fire performers dancing within a giant drum circle. These events bring together a cool group of creatives. They take place near Montrose beach and are completely free to attend.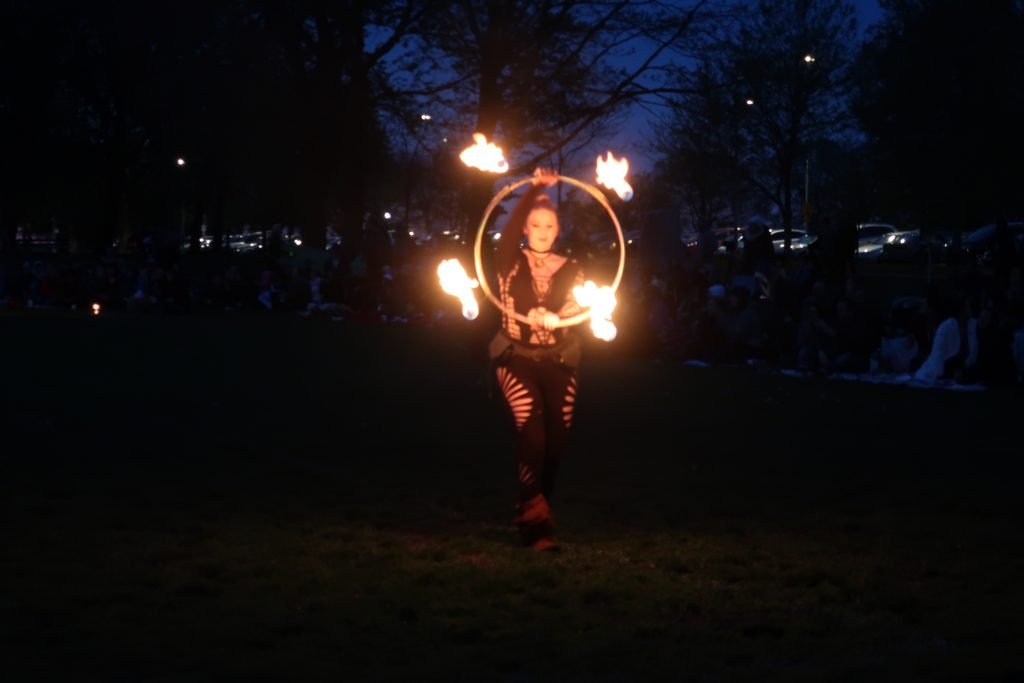 29. Play arcade games
Playing arcade games can be the perfect date for someone who's young at heart. The best place to go is Headquarters Beercade in River North. They have over 60 vintage arcade and pinball games. Also, 28 rotating draft beers!
30. Have drinks at a rooftop bar
Drinks at a rooftop bar make the perfect classy date! If you're looking for a relaxed rooftop bar with beautiful skyline views, check out the J Parker. If you want that clubby vibe, head to ROOF at the Witt or Godfrey's IO. Elevate the romantic factor by reserving a table just before sunset. Then, drink in hand, watch the colors of the sky change over Chicago.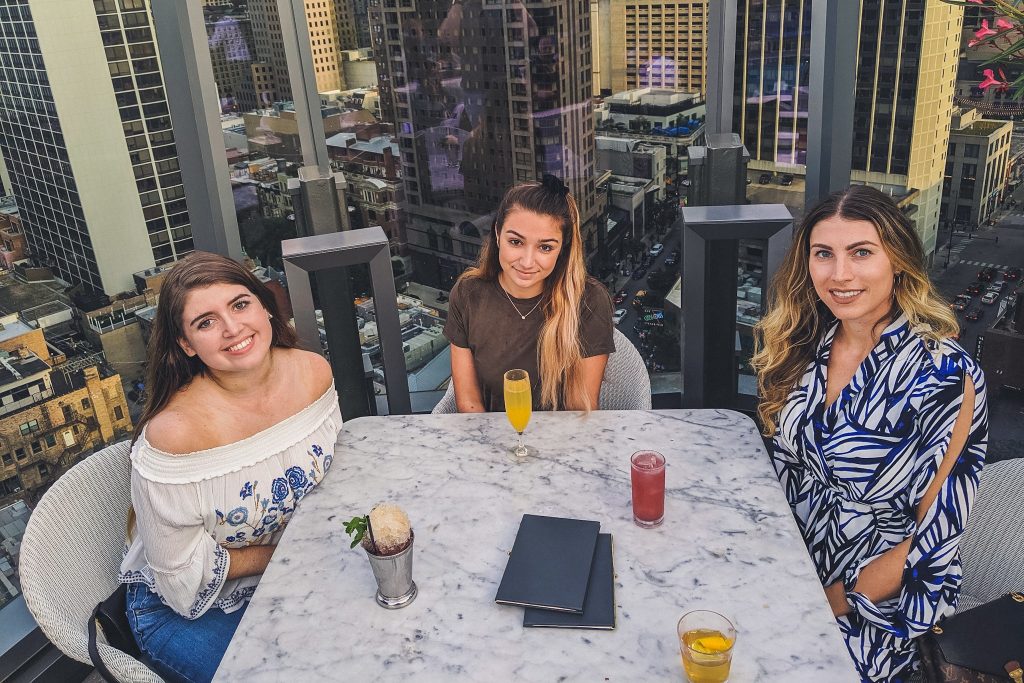 Discover romantic hotels in Chicago.
31. Drinks at Truluck's
Truluck's is in Chicago's Gold Coast neighborhood. They also have a suburban location in Rosemont, IL. Truluck's offers regular nightly entertainment after 5:30 PM. The show is best viewed from inside the bar (or the high-top tables). So, don't bother with a reservation.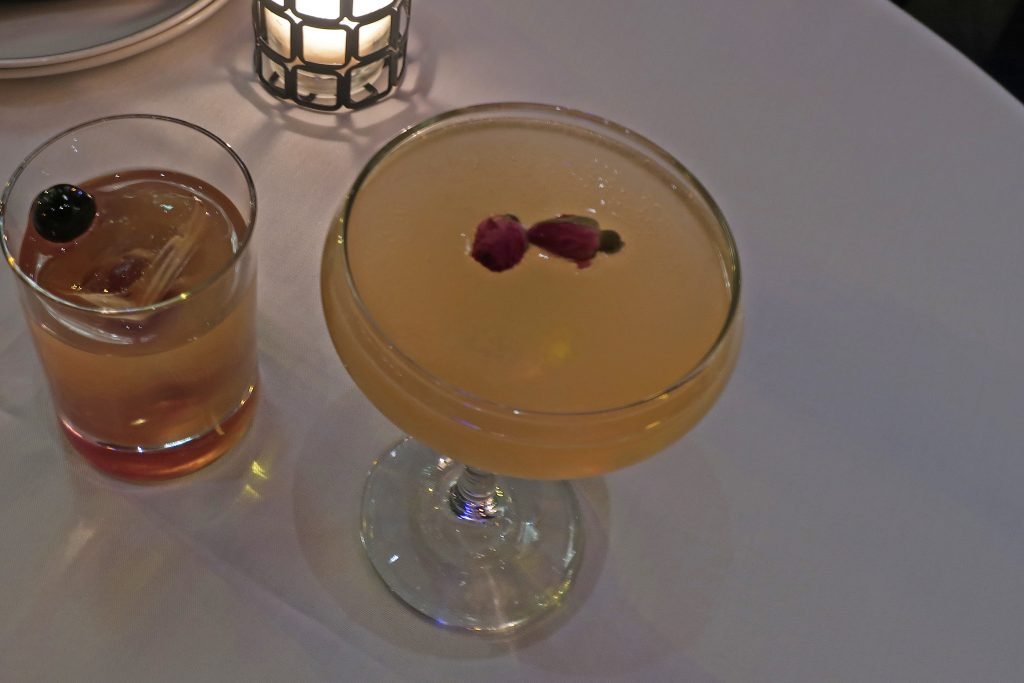 You can expect beautiful piano music with lovely vocals. They play tasteful pop and timeless classics. The music is played at a reasonable volume, so you'll still be able to hear your date. The live music and classy atmosphere make Truluck's one of the most romantic places in Chicago. Check the Truluck's performance schedule on their website.
32. See a Show at Untitled
Untitled Supper Club is a restaurant and performance venue in River North. The regular Unbridled show is most popular. It features burlesque, circus, contortion and fantasy performances. I recommend this with caution. It's definitely not a great date option for everyone!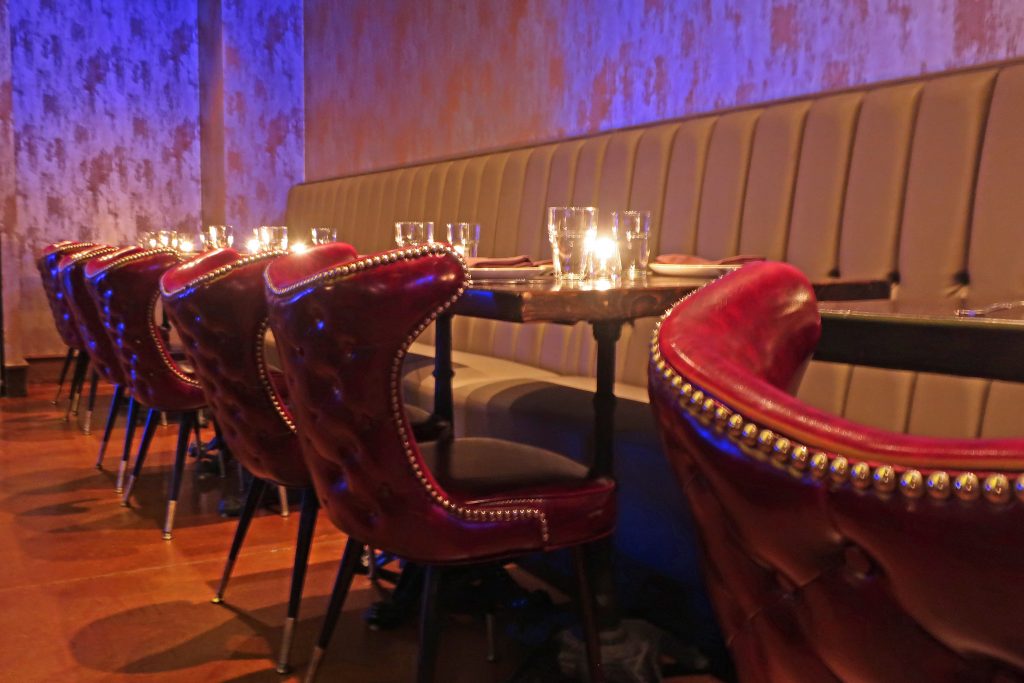 If Unbridled is not for you, consider some of their other musical events. At Untitled, you'll find different Jazz, R&B, Soul and Hip Hop, artists. These shows can be conventionally romantic. You don't need to get tickets to stop by United's regular jazz nights. Either reserve a table at the restaurant or stop in for a drink during the performance. Check out the upcoming shows at Untitled.
33. History Happy Hour at the Chicago History Museum
If you've never visited the Chicago History Museum, here's your chance! The Chicago History Museum runs regular happy hour socials on specially selected Tuesday nights every month. On Tuesdays, admission to the Chicago History Museum is free for Illinois residents.
If you choose to stay for Happy Hour, your admission includes 1 drink and access to special collections. The collections are rotating, there's always something new and exciting to learn about! Guests at Happy Hour are also free to explore the museum's regular exhibits.
Click here to find out the dates of upcoming History Happy Hours.