Interactive Amsterdam Sightseeing Map
Travel planning doesn't have to be hard… This Amsterdam sightseeing map includes everything you need. We've mapped all the top rated Amsterdam attractions like museums, parks and scenic lookouts. Also, all the best restaurants and bars.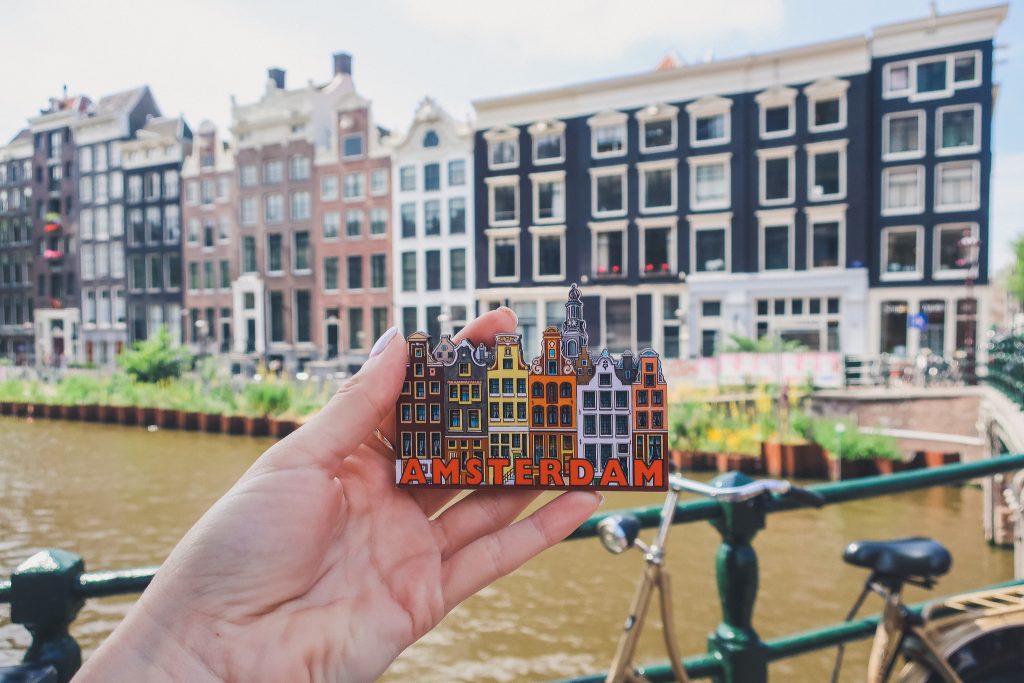 This interactive map of Amsterdam is downloadable for offline use. It's super easy!
Amsterdam Sightseeing Map
All of the blue pins are Amsterdam tourist attractions. The green knife and fork icons show you were you can find great restaurants. The pink ice cream cone marks a great dessert place. Finally, the purple drink icons show you all my favorite bars. Use this map to create your own walking tour of Amsterdam. If you are traveling with your significant other, check out these amazing Amsterdam couples activities.
How to Use This Map: If you click the tab at the top left corner, you'll be able to select specific layers. Click the checkmark to select or hide specific categories.
Save This Map: Click the brackets in the top right corner to expand the map in full view. It will open in a new tab. Under the map title, right of the map description, there is a star. Click this star and the map will be saved to your Google account  in Google Maps. You can access it later from your computer or device. On desktop, go to Google Maps and click 'Your Places,' and 'Maps.' On app view, select 'Saved, scroll down and click 'Maps.'
Scenic Places
Dam Square
Dam Square is one of the essential Amsterdam tourist Spots. It's the official Town Square, and the place where Amsterdam got its name! In today's Dam Square, a dam was built hundreds of years ago to section off the Amstel River. Eventually, Amstelredamme became Amsterdam.
Sign up for a guided tour of Amsterdam's Red Light District. 
The most stunning building you'll notice in Dam Square is the Royal Palace of Amsterdam. Right next to the Royal Palace is the spectacular New Church. There's also a National Monument honoring WW II victims.
If you're looking for all the best shopping, start in Dam Square and walk south on Kalverstraat. Find your favorite European favorites like Zara, Pull & Bear, Bershka, Topshop, Mango, etc.
Begijnhof
Feminists will love this story! Hofje refers to a private residential courtyard during the time of the Middle Ages. The many men that were killed during the crusades left plenty women widowed and alone. These women took their inheritances and created protected communities in which they could live together freely. The Middle Ages were not a fun time to be female!
Experience Dutch culture through this top-rated food tour of Amsterdam.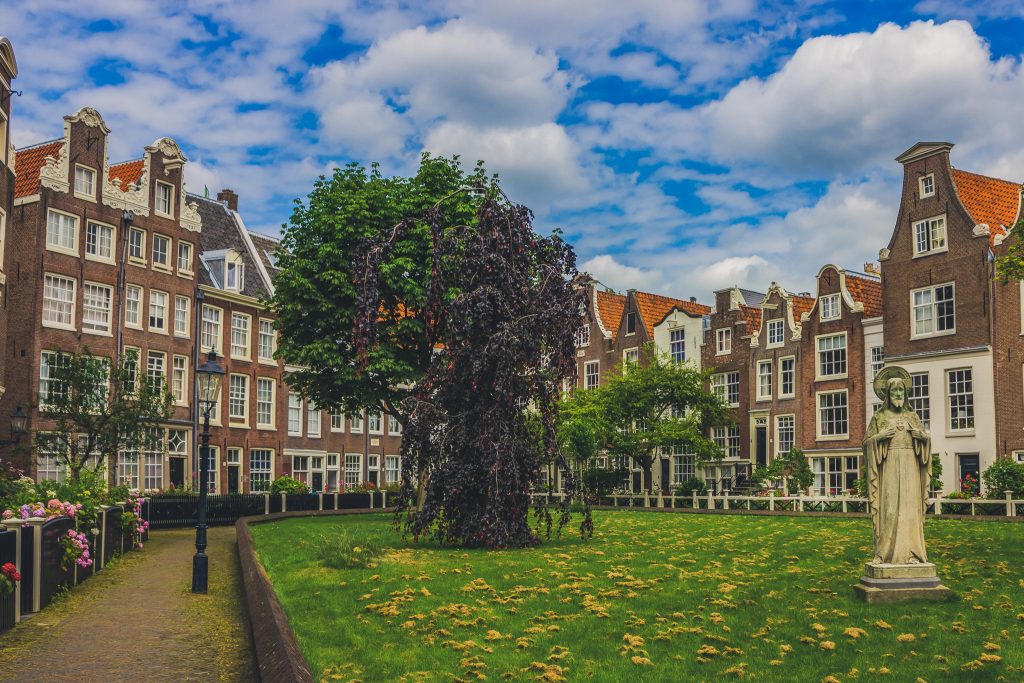 Within the hofje, selected elderly women or disadvantaged women were also given permission to live. Women helping women in the middle ages. I love it.
Anyways, Benijnhof is one of the oldest hofjes in Amsterdam. You can access it from Spui street. Look for a narrow passageway. It was a bit tricky for us to find! Benijnhof is free to visit.
9 Streets
The 9 Streets are one of Amsterdam's most photogenic places. They are a group tiny streets situated between some of the most beautiful canals (Singel, Herengracht, Keizergracht and Prinsengracht). Along these 9 Streets, you'll find unique shops for vintage and designer goods. Also, charming cafes and fancy restaurants.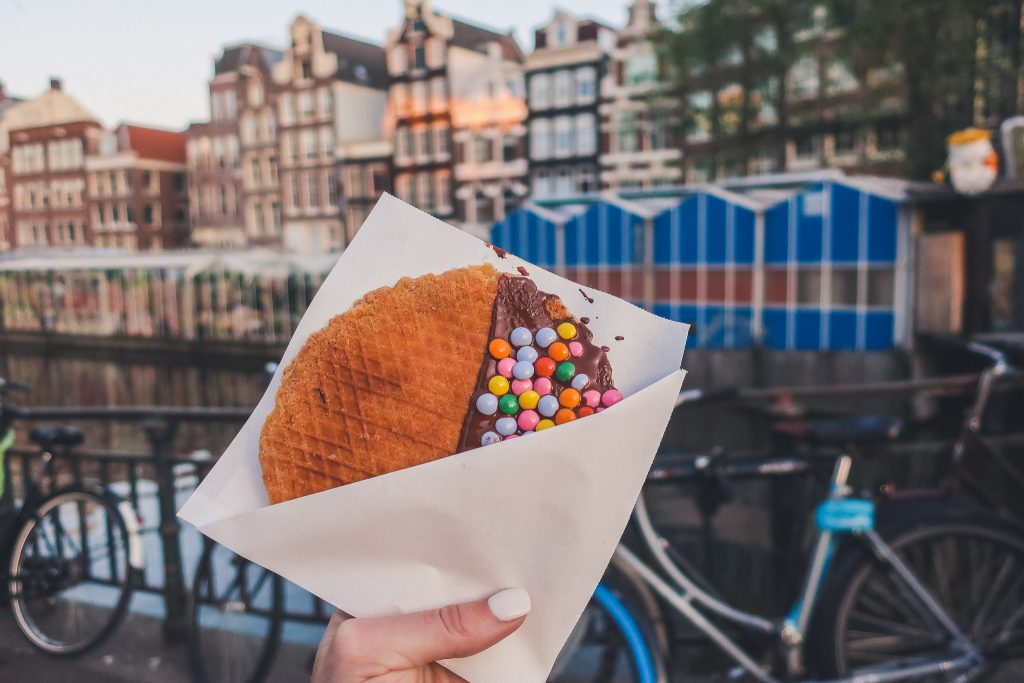 The popular Dutch label Scotch & Soda has a store here. Also, there's a Black Bikes branch where you can quickly and conveniently rent bicycles. Make sure to grab a fresh Stroopwafel at van Wonderen Stroopwafels. Here, they're made fresh to order and warm when you get them!
Leiden Square
Leiden Square, or Leidseplein, is a busy gathering place with plenty of shops, restaurants and nightlife options. Many of the restaurants have outdoor patios, so it's an excellent place to relax during the summertime. Or, sit down for an afternoon beer.
Discover hidden art and culture in Amsterdam.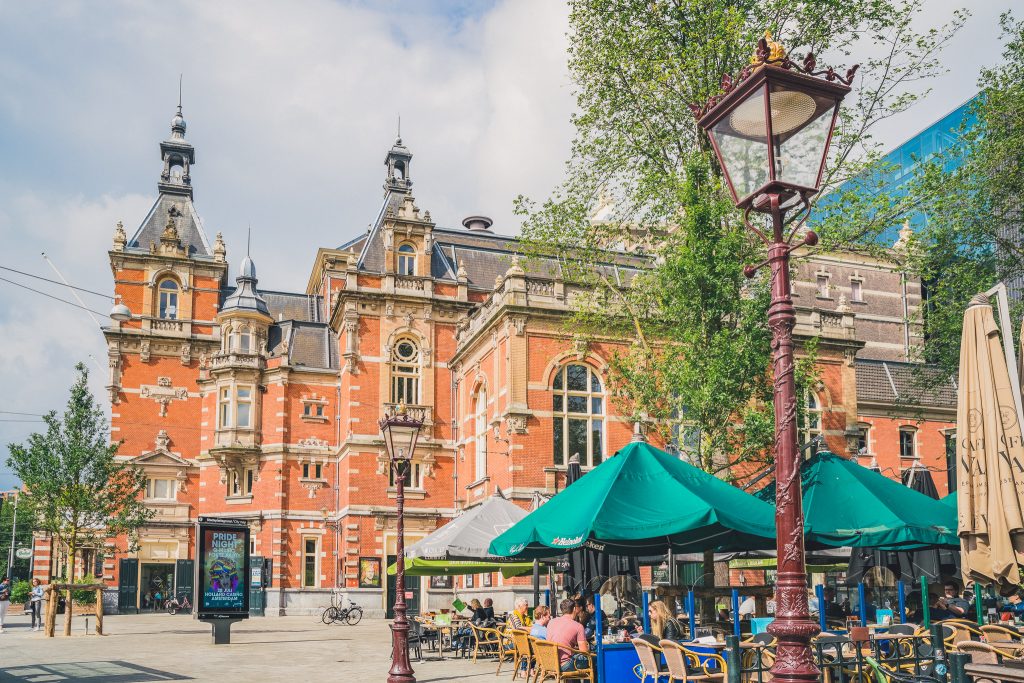 You'll be sure to find street performers here.
There's also a great "Coffee Shop" just around the corner. We got edibles at the Easy Times Coffee Shop. Eating a cannabis dessert is one of the top things to do in Amsterdam!
Prinseneiland
Prinseneiland is a cozy island neighborhood north of city center. It's one of the most unique places to see in Amsterdam because it's virtually tourist free!
Venture further into the Dutch countryside.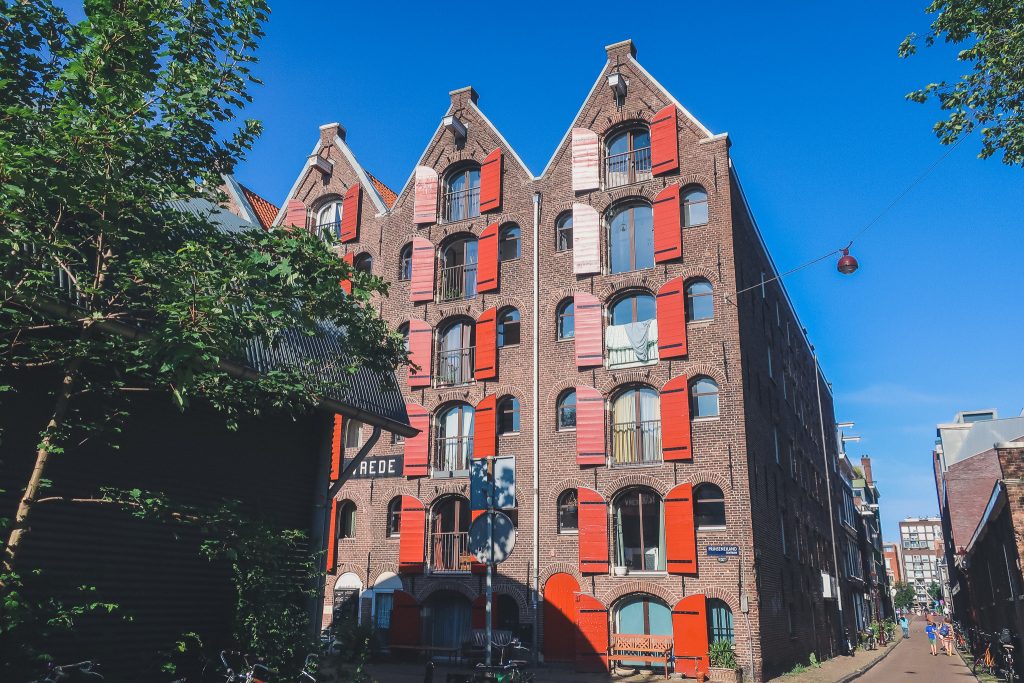 You'll have plenty of space to take stunning photos of these charming narrow houses with red shutters and pretty flowers. Today, Prinseneiland attracts an artist community.
Many people chose to stay in Prinseneiland because of it's quiet nature but relative proximity to all the top tourist attractions in Amsterdam. You can find great Airbnbs & rentals here.
Dancing Houses
If you've seen a picture of Amsterdam, you've probably already seen these 'dancing houses.' They are a collection of cute canal homes located about 10 minutes south of city center.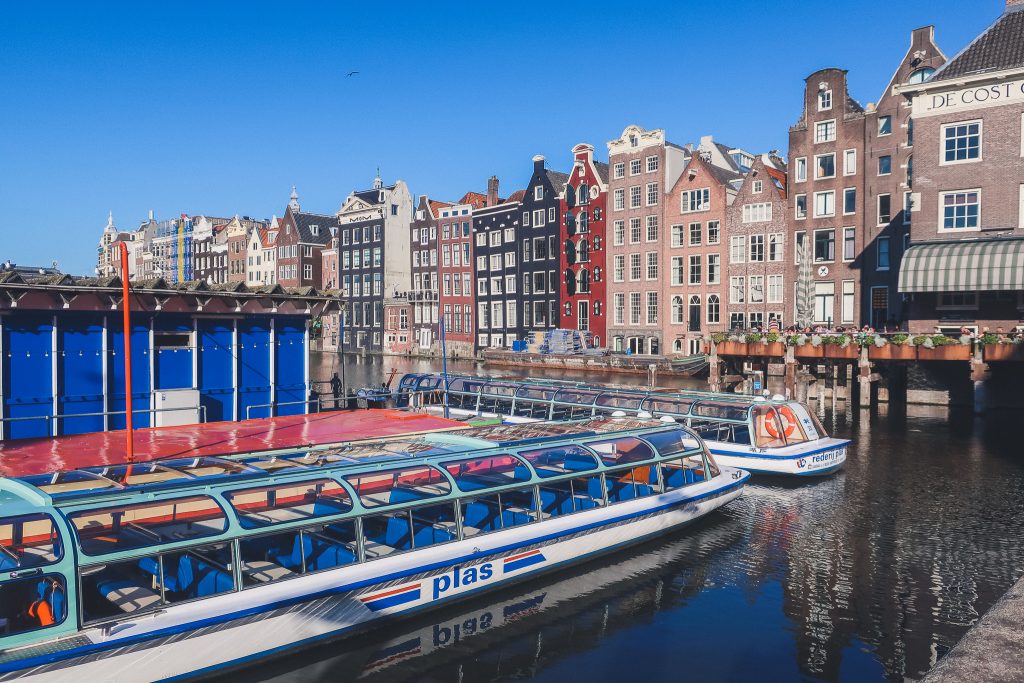 The houses are said to "dance," because of they are unevenly sinking into the ground. Amsterdam, like Venice, is slowly dipping further into the water. The canal homes are built atop wood pillars that eventually start to rot and can also shift among sediments.
While Amsterdam sightseeing, try to see if you can spot the uneven nature of some of these gorgeous homes!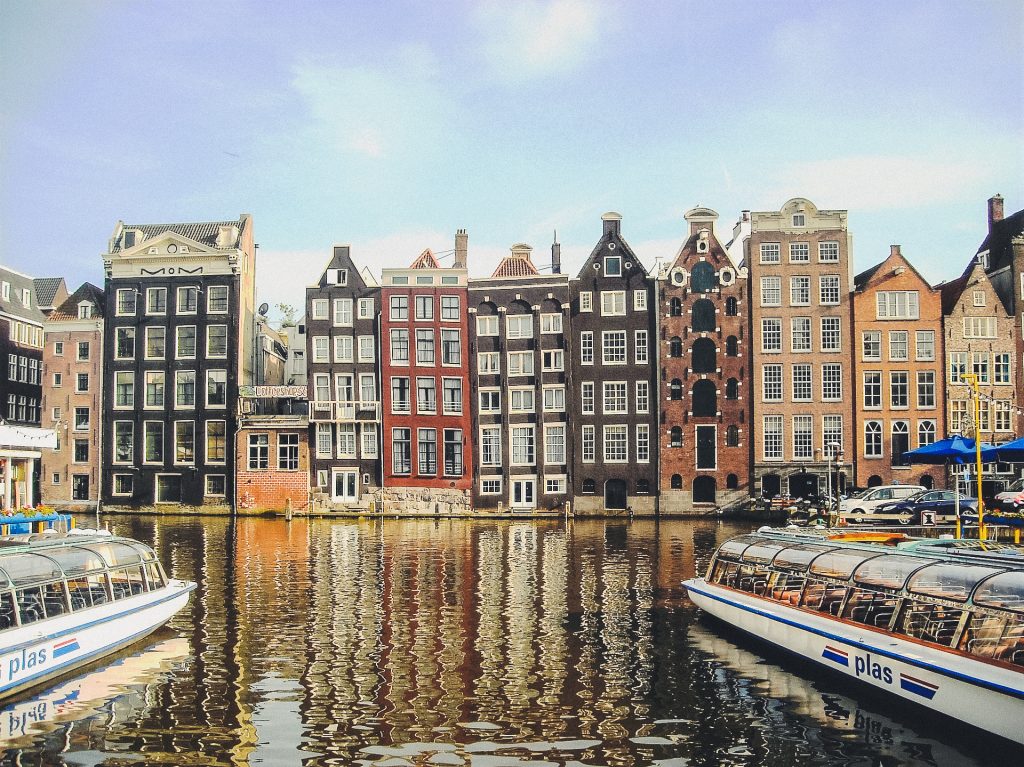 The best way to view all of Amsterdam's most charming (and dancing) houses is by boat. Rent a boat and cruise through the Singel, Herengracht and Keizergracht canals.
Ride through Amsterdam's magical canals.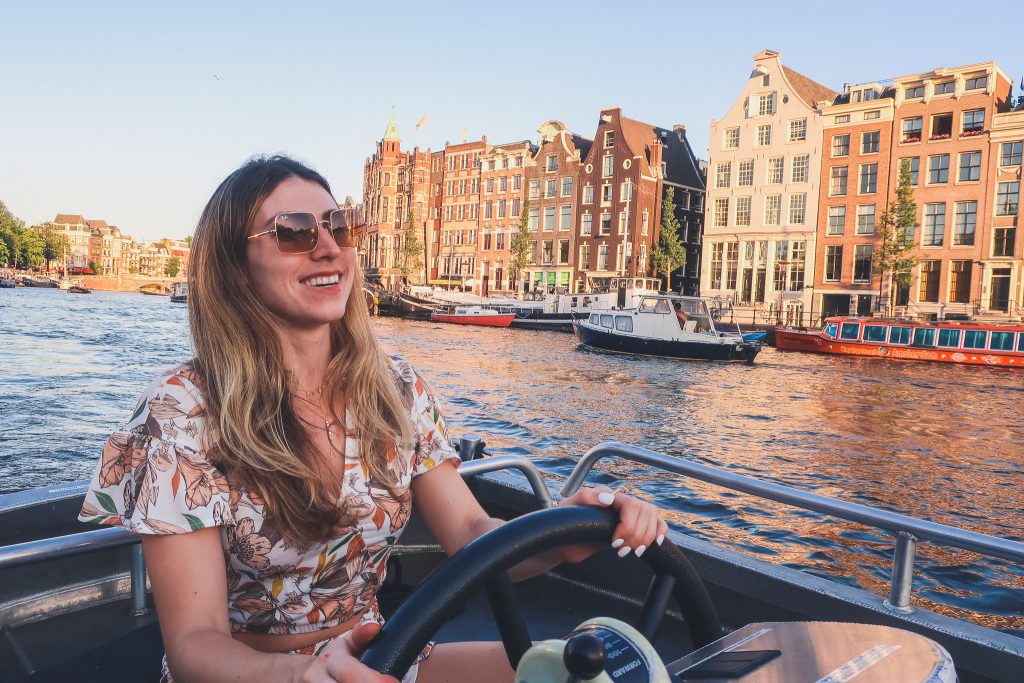 A'DAM Lookout
The A'DAM Lookout is one of the most touristy spots on our attractions map! It's also one of the best places to view Amsterdam's pretty rooftops.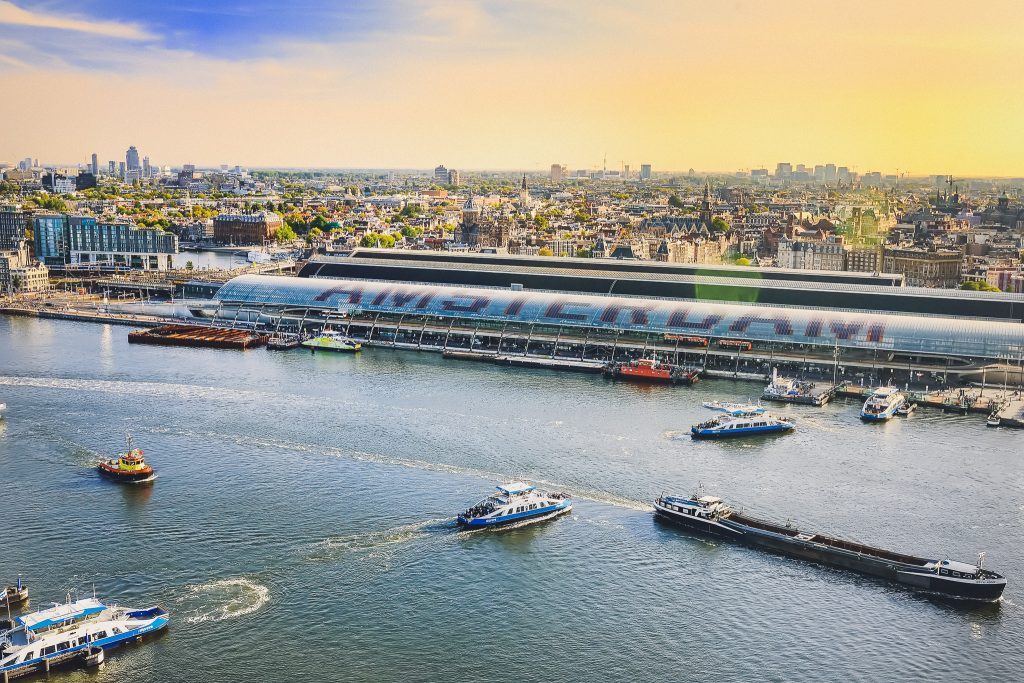 At the A'DAM Lookout, you'll get to see unparalleled 360 degree views of Amsterdam's panorama. Also, you can swing "over the edge." It's Europe's highest swing, and it's located on top of the skydeck.
To get to the A'DAM Lookout, take advantage of Amsterdam's free ferry. Ride from the Central Station to Veer Buiksloterweg.
Museums
Anne Frank House
If you haven't read the diary of Anne Frank… close this tab right now and go read it !!! For everyone else, I probably don't need to say much to convince you to visit the Anne Frank House. Although, I will anyways 🙂
The Anne Frank Museum is set up in the historic place that Anne Frank lived secretly with 7 other people during the time after the Nazi invasion of Holland during World War II. You can visit the house and intimately experience what it might have felt like to hide in the secret annex. Hear the floor creak beneath you with every footstep. Imagine what it must have felt like to hide and remain completely silent in this space for over two years.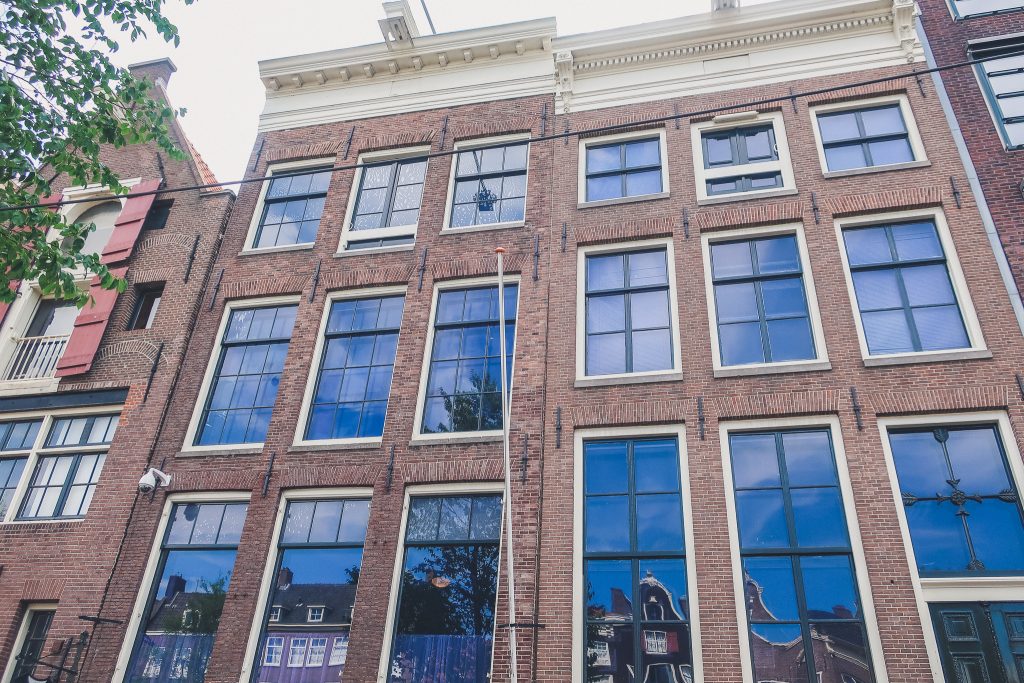 The Anne Frank House is one of the top places to visit in Amsterdam. It shouldn't come as a surprise then that tickets to the Anne Frank house are not very easy to come by.
Learn about Anne Frank's history in Amsterdam. 
Tickets are only sold online, and they sell out fast. In order to get tickets, we had to plan over 2 months in advance! Tickets for any particular date will go on sale exactly 2 months prior to that date at 12:00PM (Central European Time). Log on even a minute later, and you might be out of luck!
If you already missed the date, there is an an alternative option. You can try and get tickets when you arrive in Amsterdam. Few tickets to the museum are released every day at 9:00 AM for entry on that particular day.
For only 5 euros more, you can also get access to a special introductory program. We did this! It gives you more information and context on the history of Anne Frank and World War II. I would recommend it.
Rijksmuseum
Rijksmuseum is another one of the most popular places to go in Amsterdam. It's an enormous art and antiquities museum.
One of the most famous paintings in the Rijksmuseum's collections is Rembrandt's The Night Watch. This 17th Century masterpiece is considered a classic example from the Dutch Golden Age. After July 2019, visitors to the museum will be able to witness first hand the restoration of this important painting. Scientists will research and restore The Night Watch from inside a 360° glass box on the exhibition floor. SO cool!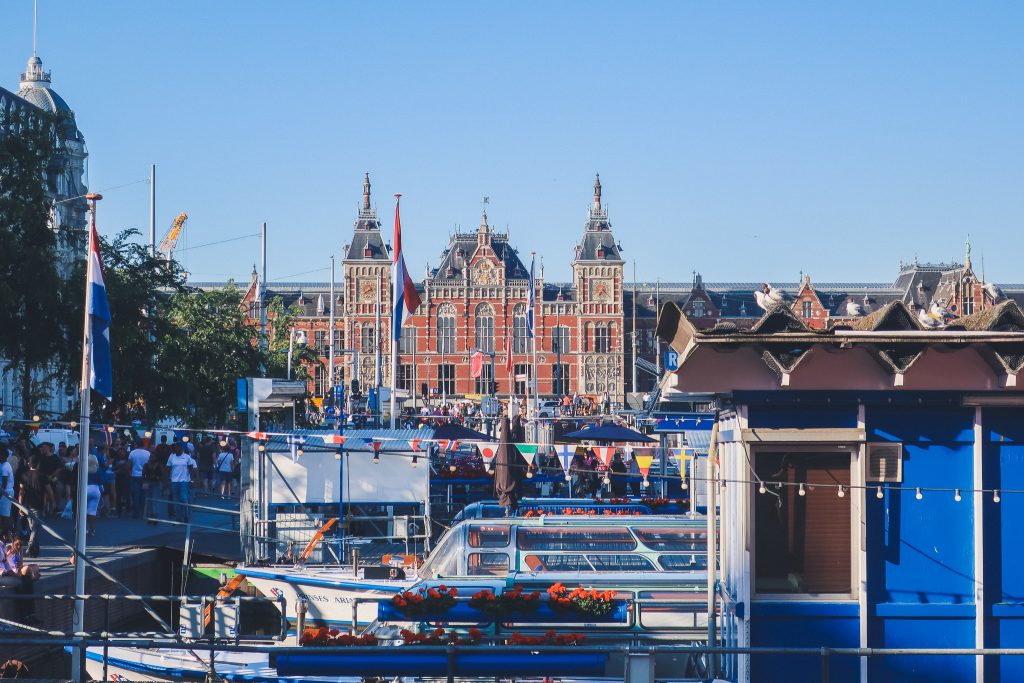 My favorite exhibit in this museum was the Dolls' House of Petronella Oortman. In the late 17th Century and early 18th Century, dollhouses weren't children's toys. They were decorative and historical tools for upper class ladies of leisure. They showed off a women's heritage and wealth. Each item was crafted precisely to scale.
Anyone who appreciated miniatures will absolutely go crazy! Sorry, my photos of the dollhouse does not do it justice.
I could talk forever about all the cool things you'll find in Rijksmuseum…but I'll spare you! Instead, I'll only quickly mention that you should definitely opt for the extra 5 euro highlights tour! It's a 1 hour tour that takes you through a few impressive features of the museum.
If you know you want to visit Rijksmuseum, buy your tickets in advance online. You don't have to select any specific time, and this will help you avoid long ticketing ques.
Van Gogh Museum
Another one of the best places to visit in Amsterdam is the Van Gogh Museum. Vincent van Gogh is a legendary post-impressionist painter. He's thought to be one of the most influential figures in Western Art.
Sign up for the ultimate Van Gogh Museum.
The Van Gogh Museum contains the world's largest collections of Vincent van Gogh's inspiring works. Most famously, Self-Portrait as a Painter (1853- 1890), Sunflowers (1889) and *the Bedroom* (1888).
The Van Gogh Museum is on the smaller side! I think you could see a lot in 90 minutes. To buy a ticket online in advance, you will have to select the specific time at which you would like to visit.
Rembrandt House Museum
There's so many amazing museums in Amsterdam! Ahh are you bored of museums yet? Hopefully not…. The Rembrandt House Museum is dedicated to telling the story of Rembrandt Harmenszoon van Rijn — painter, etcher and draftsman of the Dutch Golden Age.
Rembrandt is thought to be one of the best visual artists of all time. The museum is set in his 17th Century home! You can visit his studio and living quarters. It's a pretty small museum, so the entire visit should take no more than an hour.
Amsterdam Museum
This museum is located in the middle of the cluster of blue pins on our Amsterdam tourist map. It's one of the most convenient museums to get to if you don't have a lot of time in Amsterdam.
The Amsterdam Museum has a wonderful collection of works that strongly convey important parts of the city's history. Including works by Rembrandt, pieces owned by the legendary Dutch East India Company and even marijuana related artifacts.
Our Lord in the Attic Museum
In 1648 the King of Spain recognized the independence of the Netherlands. At that point, the Protestant Reformation had already swept through the Dutch Lands. Catholicism was formally banned, but unofficially tolerated.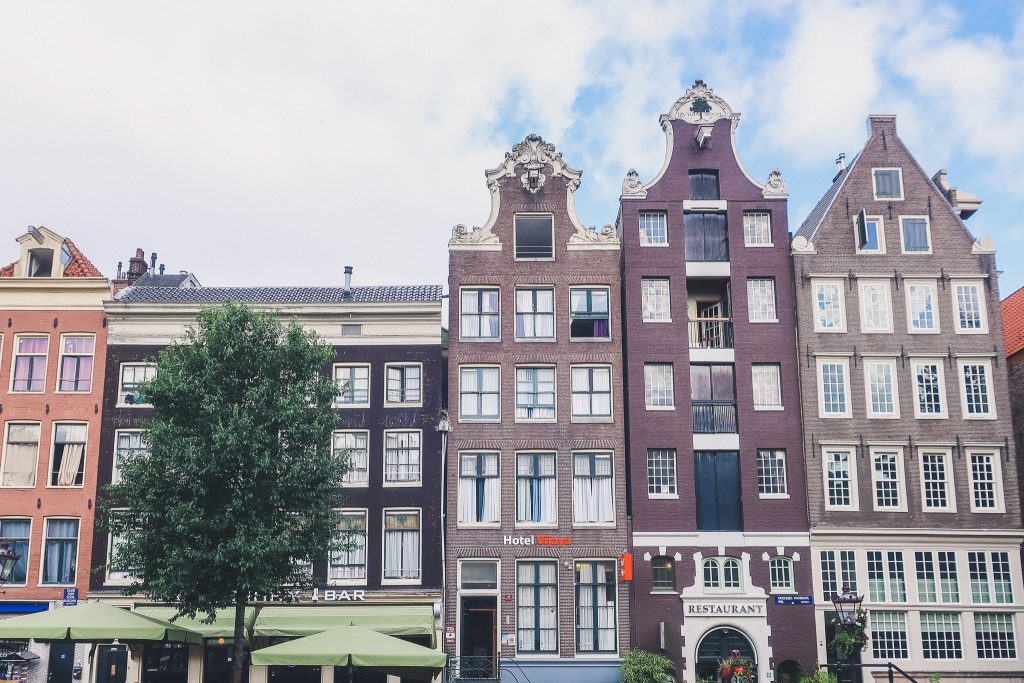 Despite the relative tolerance, Catholics were still unable to worship in public spaces. Thus, they built secret churches all throughout Amsterdam. One of these churches, built on the top floor of a canal house, still exists today. It is the "Our Lord in the Attic" Museum today.
It's a very small museum as you might imagine! You can get tickets online in advance.
Royal Palace of Amsterdam
The Royal Palace of Amsterdam is also a museum! It's one of the most iconic buildings in Amsterdam, located in Dam Square. It was built during the Dutch Golden Age as a Town Hall.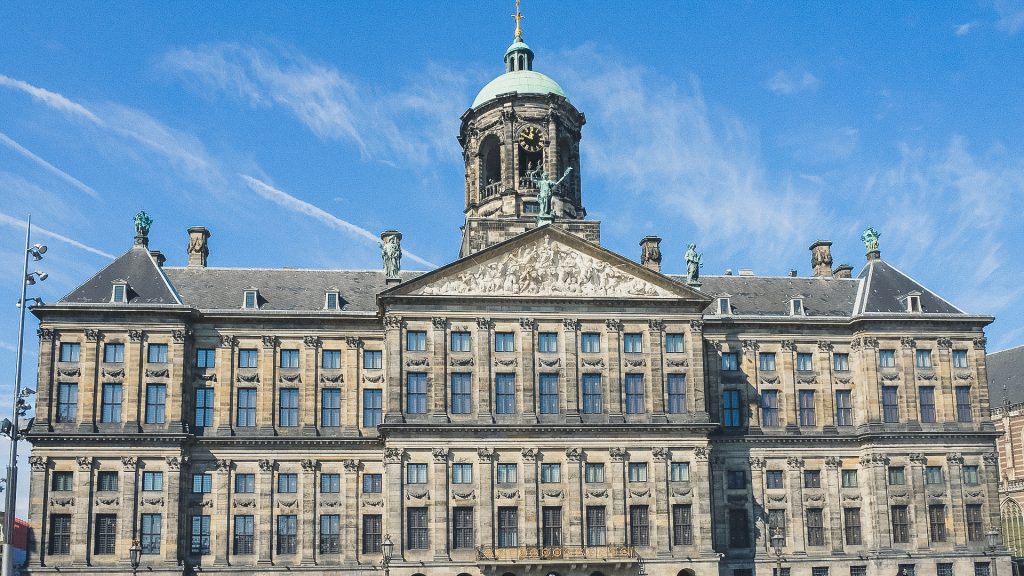 Today, it's King Willem-Alexander's official reception palace. When it's not in use by his Highness, you can visit the palace and follow the footsteps of royal guest.
We did the audio tour here. It was a bit dry, but very informative. The format was flexible allowing you to learn more about topics of your choosing. We didn't spend more than an hour here.
Micropia
Micropia sets itself apart from the rest of the museums listed. Instead of art and history, it's all about science and the future. Learn more about microbiology and technology of the future!
Gardens and Parks
Hortus Botanicus
Need a break from the hustle and bustle? Make sure to check out Amsterdam's incredible botanical garden. It's one of the oldest botanical gardens in the world and throughout history has been the setting for botanical research in medicine, genetics and evolution. It is one of the top things to see in Amsterdam.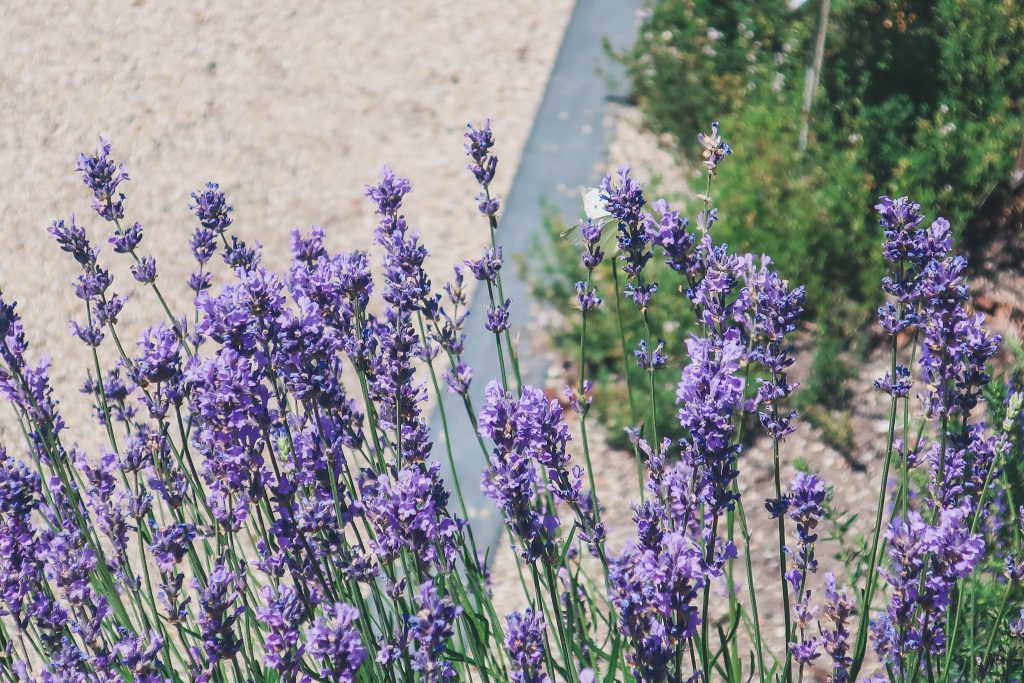 The Botanical Garden also has this enchanting butterfly greenhouse that you can walk through. We saw so many pretty butterflies and enormous moths!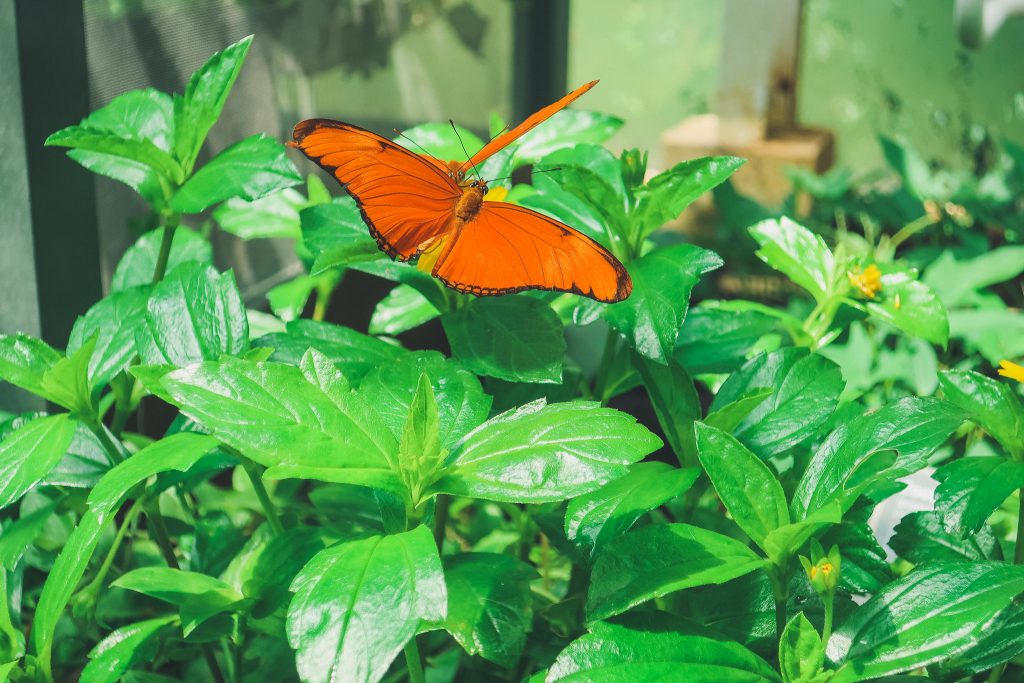 Make sure to check out the Palm greenhouse. Inside, you can find a 350-year old Eastern Cape giant cycad tree.
PRO TIP: If you love plants, make sure to reserve your table at Restaurant De Kas. It's considered one of the best restaurants in Amsterdam.  An innovate upscale restaurant set in a greenhouse, they serve a price fix plant focused menu.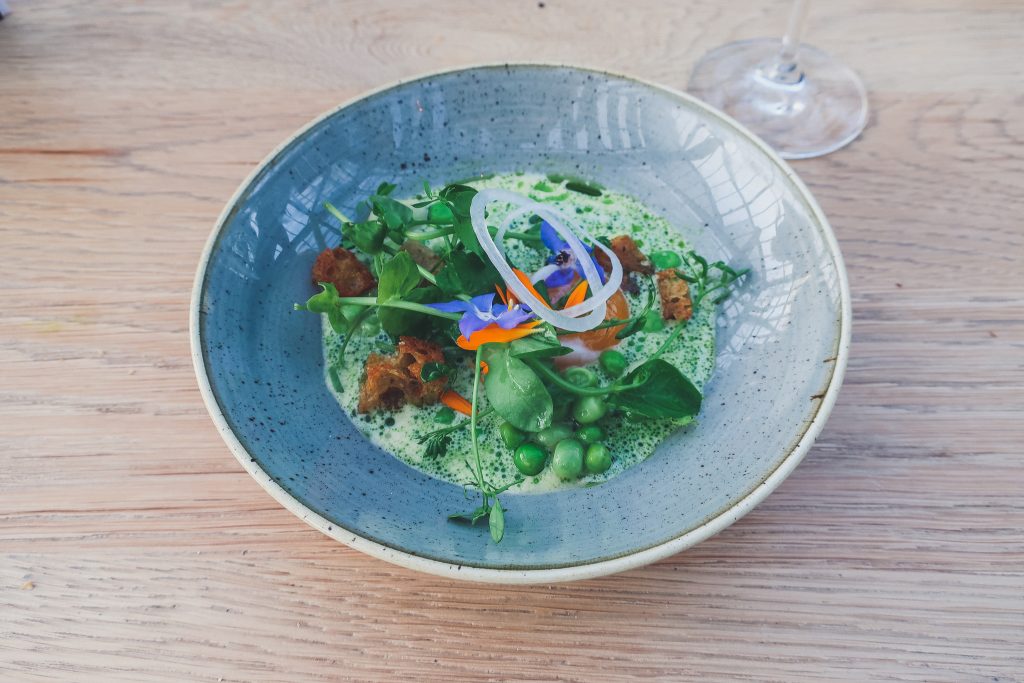 Flower Market
Amsterdam's flower market is technically the only "floating" flower market in the world. That's because the market stands rest on houseboats within the canals. You can buy bouquets and bulbs of tulips.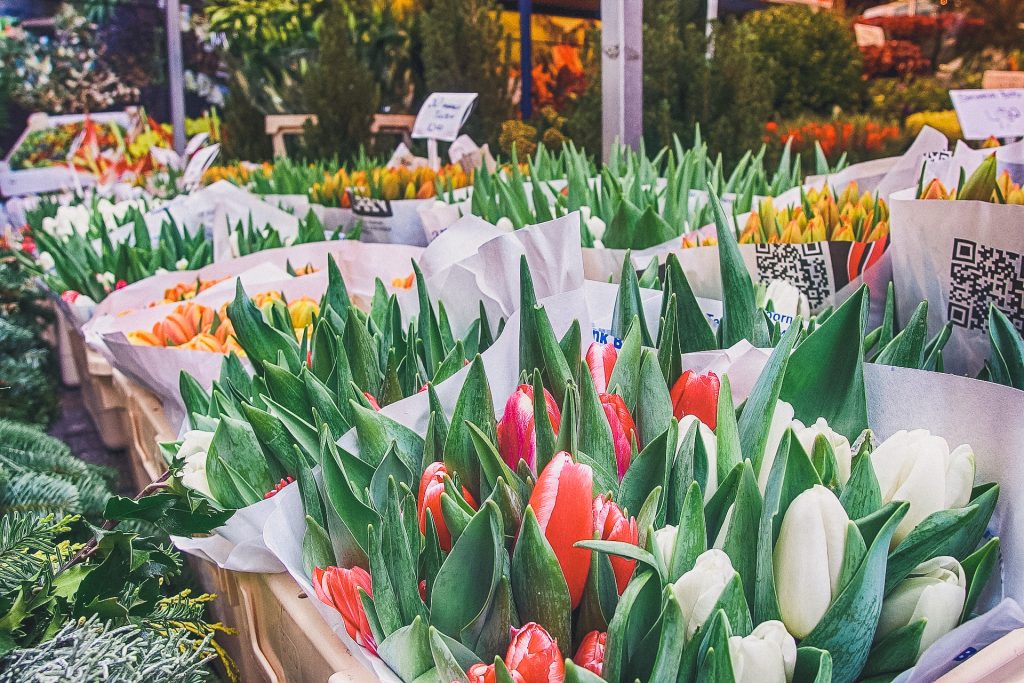 Holland is world famous for their tulips. Tulip season is from the end of March until mid-May. If you can't visit during tulip season, make sure to pick up some bulbs. They make perfect gifts for friends and family.
Vondelpark
Grab a bike and ride out to Vondelpark. This is where the locals hang out. The park has a very wide and paved biking/walking trail. If you are nervous about biking in the commotion of the city, this is the perfect place to go!
Vondelpark is the largest park in Amsterdam. In the summer, you can often catch free concerts in the park's open-air theater. Relax and have a drink at the restaurant Vertigo's outdoor terrace.
Churches
Old Church
The Old Church sits right on the corner of Amsterdam's Red Light District. You can see sex workers in windows and 'Coffee Shops' from just outside this Church. You might not find this type of contrast anywhere else in the world.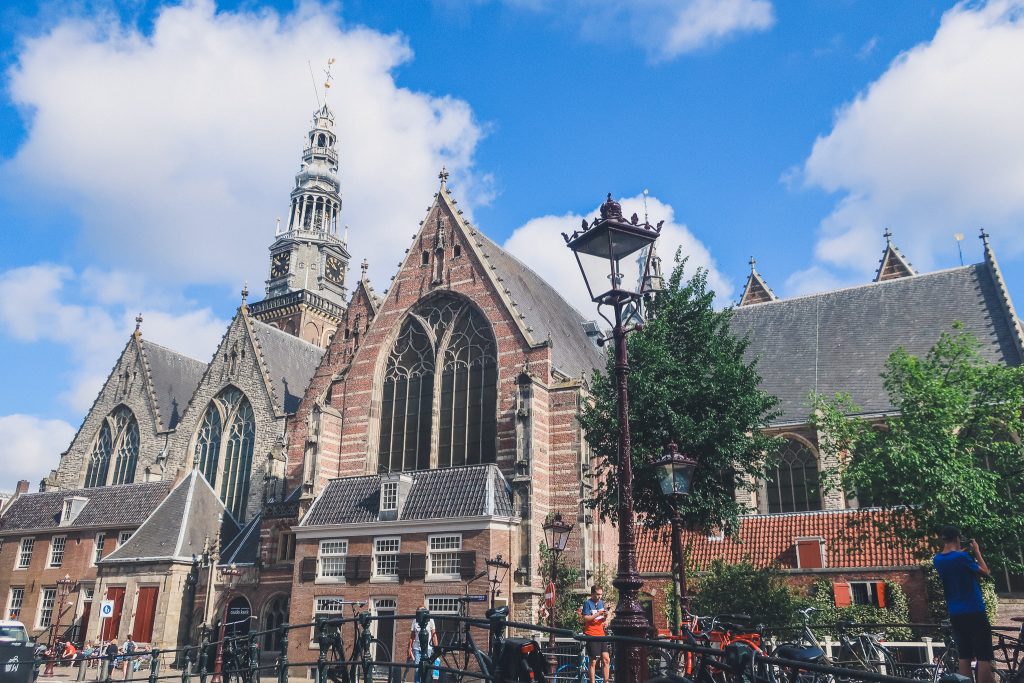 I do recommend taking a walk through the red light district! It's one of the most interesting places in Amsterdam. I promise it's not as creepy as it sounds. It's a whole neighborhood with residential apartments, nursery schools and all other facets of normalcy.
Make sure not to take any pictures of the sex workers! It is not allowed.
….Back to the Old Church… It is the oldest church in Amsterdam! Also, the oldest building in Amsterdam. Originally, it was a Catholic Church but eventually it was turned into a Protestant church. Since the 13th Century, it was renovated and rebuilt many times.
As you walk through the Old Church, notice the stone tiles on the ground. These are actually gravestones! They are there because the church was built on top of a cemetery.
Appreciate the tall stained glass windows and sculpted misericords. If you can, make sure to climb the tower. Unfortunately, it was closed for renovations when we visited.
Fo Guang Shan Holland Temple
A Buddhist temple in the Red Light District? Yeah, that's right. Technically, Amsterdam's Chinatown neighborhood. This Buddhist temple serves as a reminder of Amsterdam's culturally diverse population.
Interestingly, the Chinese influence on Amsterdam is connected to the many 'Coffee Shops' we see today. When the Chinese immigrated to Amsterdam, they brought opium with them. The opium lead to a heroine epidemic in the 1970s.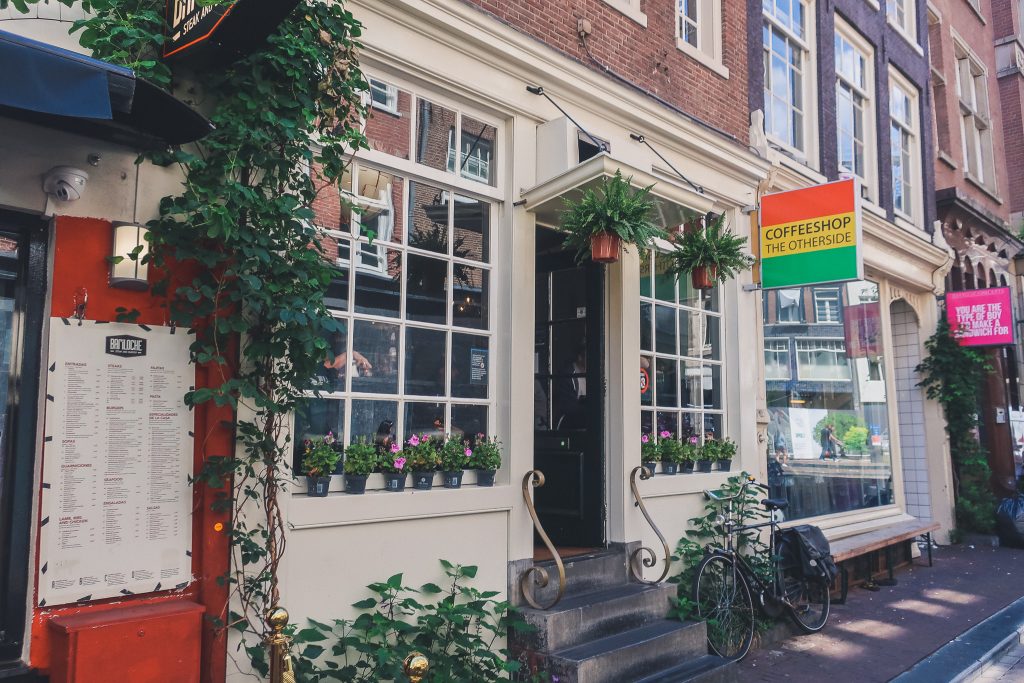 The Netherlands chose to deal with this public health threat by decriminalizing marijuana and cracking down on narcotics. It worked! Today, the Netherlands have some of the world's lowest rates of narcotic abuse.
Also, contrary to popular belief, they are not among the top marijuana consuming countries.
New Church
The New Church is located in the heart of Dam Square. It is notably more lavish than the Old Church. Also, it's considered the most important church in Amsterdam. Today, it is still used for official ceremonies like inaugurations and weddings.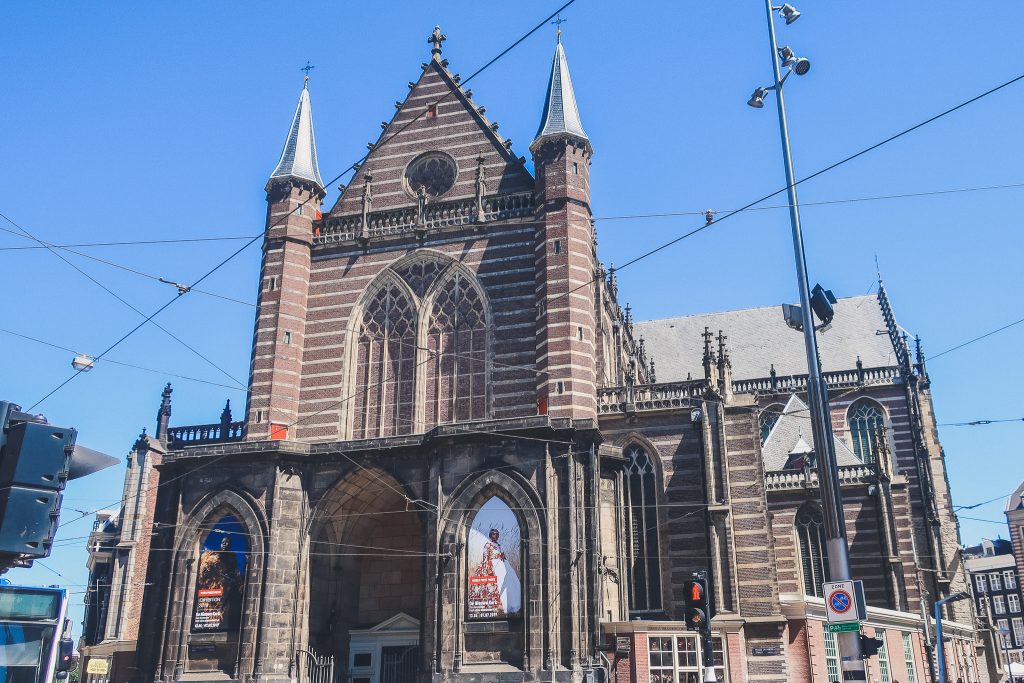 King Willem Alexander and Princess Maxima were married here. Sidenote: You may notice a lot of Argentinian restaurants in Amsterdam. Princess Maxima is from Argentina!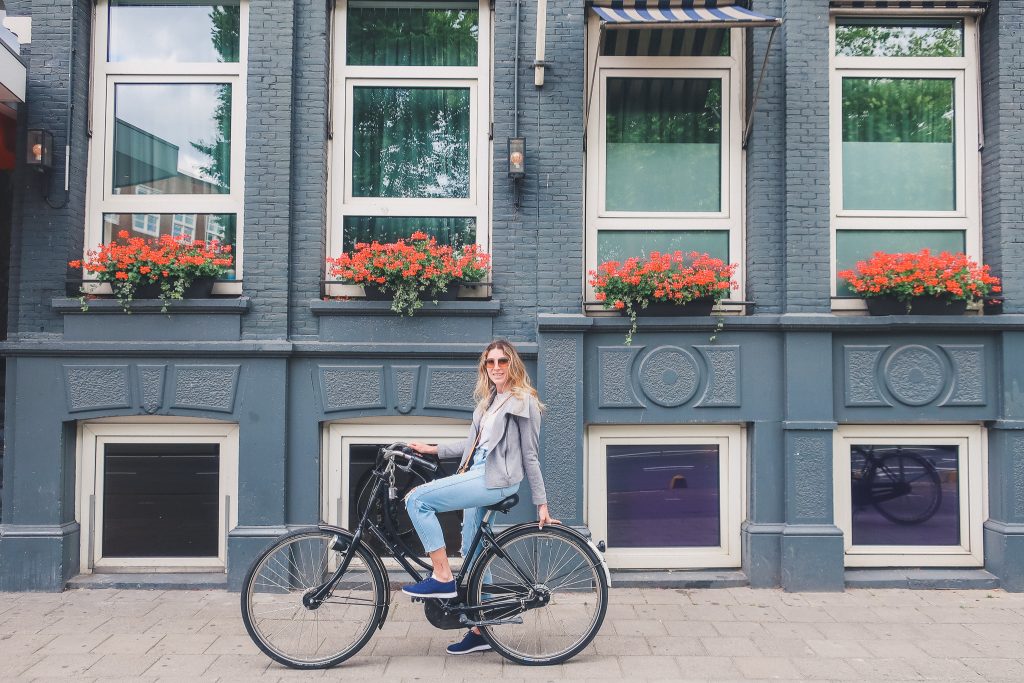 Amsterdam Travel Tips
Take a free walking tour. It's the best way to learn more history, get recommendations from locals & find hidden gems. We loved FreeDam Tours
Rent Bicycles. When in Amsterdam, do as the Dutch! We rented from Black Bikes. They have many convenient downtown locations and provide good service.
Consider getting the Iamsterdam City Card. Do the math! For us, it didn't make sense to purchase this card. Decide where you would go and add up what you would spend with or without this pass.
Use this sightseeing map of Amsterdam as your guide. Favorite it. Download it for offline use. Walk around to all the different pins.