These are the best places to eat in Oahu if you're looking for locally grown, freshly caught, and culturally relevant ingredients. These are the top Oahu restaurants that every tourist should visit! 
Oahu Island throws a lot of sand, surf, and sun at you. All your epic Oahu adventures will have you working up an appetite! This list includes mostly casual beachy restaurants. Nothing fancy, but super delicious. 
12 Best Places to Eat in Oahu: the Ultimate Oahu Restaurants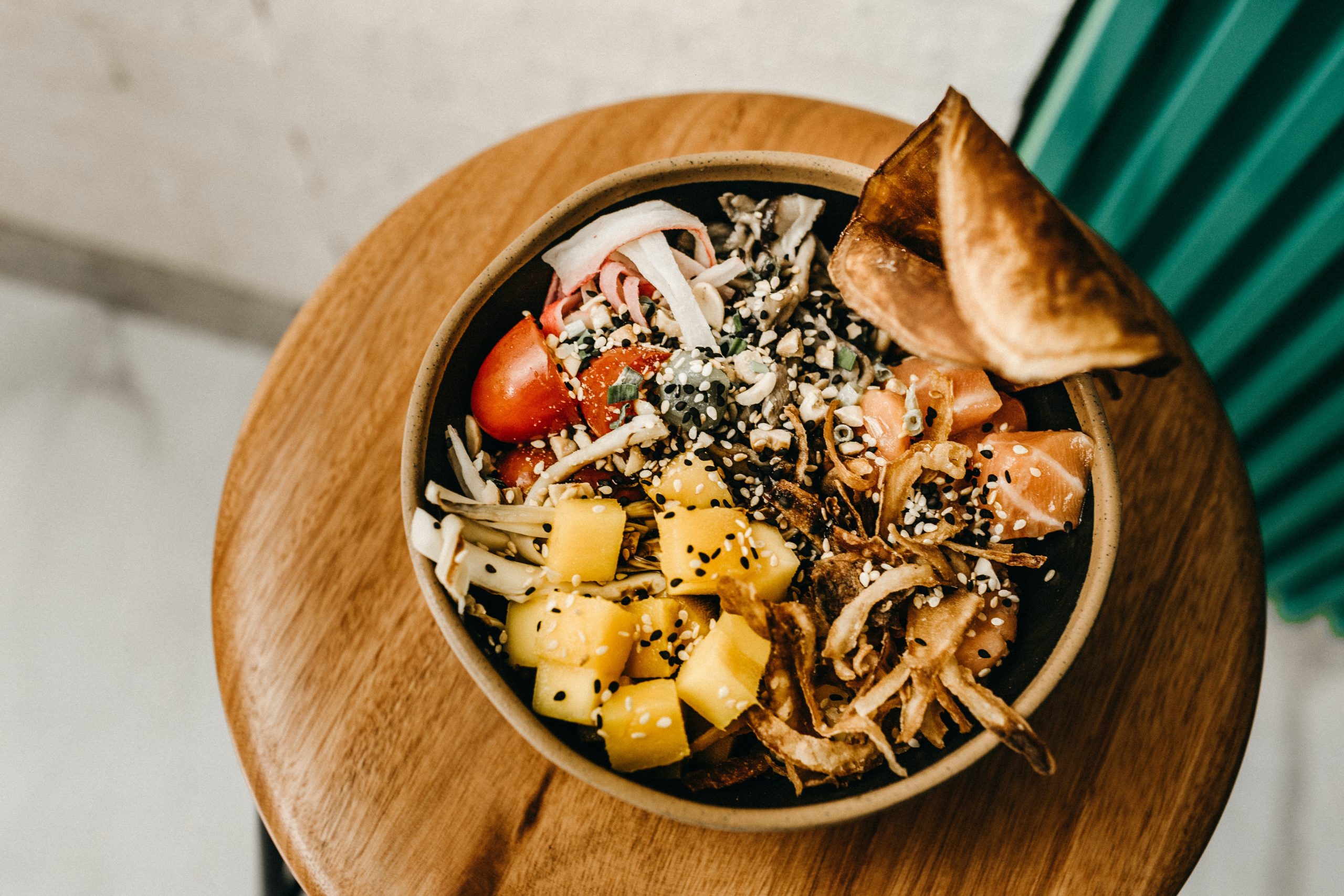 Hawaii's restaurants are famous for things like Kona coffee, fresh pineapple, garlic shrimp, poke & spam.
Why do Hawaiians love Spam so much? 6 million cans of spam are indeed sold in Hawaii annually. Spam became popular after WW II when it was being shipped to the Hawaiian islands in massive quantities to sustain the military due to its cheap and non-perishable qualities.
Find the perfect outfit for any restaurant experience in Oahu.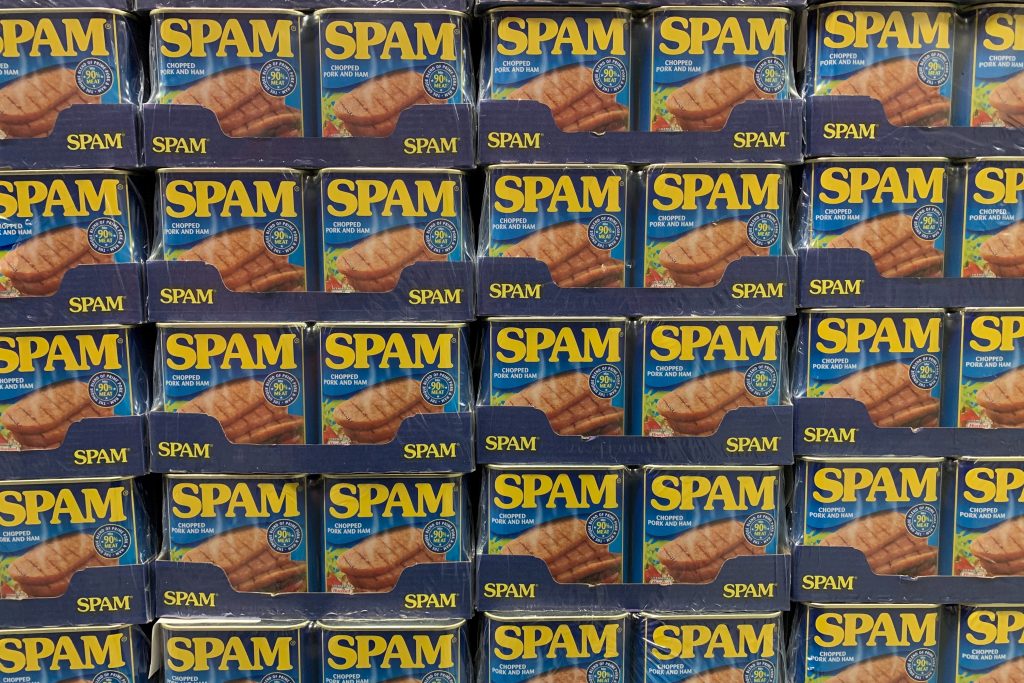 After WWII it became popular with locals and incorporated into ethnic dishes in a multitude of different ways. So, be sure to try spam when you're in Hawaii!
Find driving directions and more neighborhood gems on this Oahu attractions map.
12 Best Places to Eat in Oahu
1. Olive and Oliver Cafe
Kelly from the Weekend Wanderluster loves Olive & Oliver Cafe. 
Oahu is full of a variety of restaurants, cafes, and even roadside stands. There are so many delicious things to try that it can be tough to decide where to eat. While certain tropical foods and items local to Hawaii are much cheaper in Oahu, your daily Starbucks can be very pricey (especially if you are adding in the exchange to USD).
Instead of going for that expensive latte that you can get at home, Waikiki offers a variety of local cafes with freshly roasted Kona coffee and Hawaiian treats. A very popular one is the Oliver & Oliver Cafe, which is located in the Surfjack Hotel, just off of Kuhio Ave.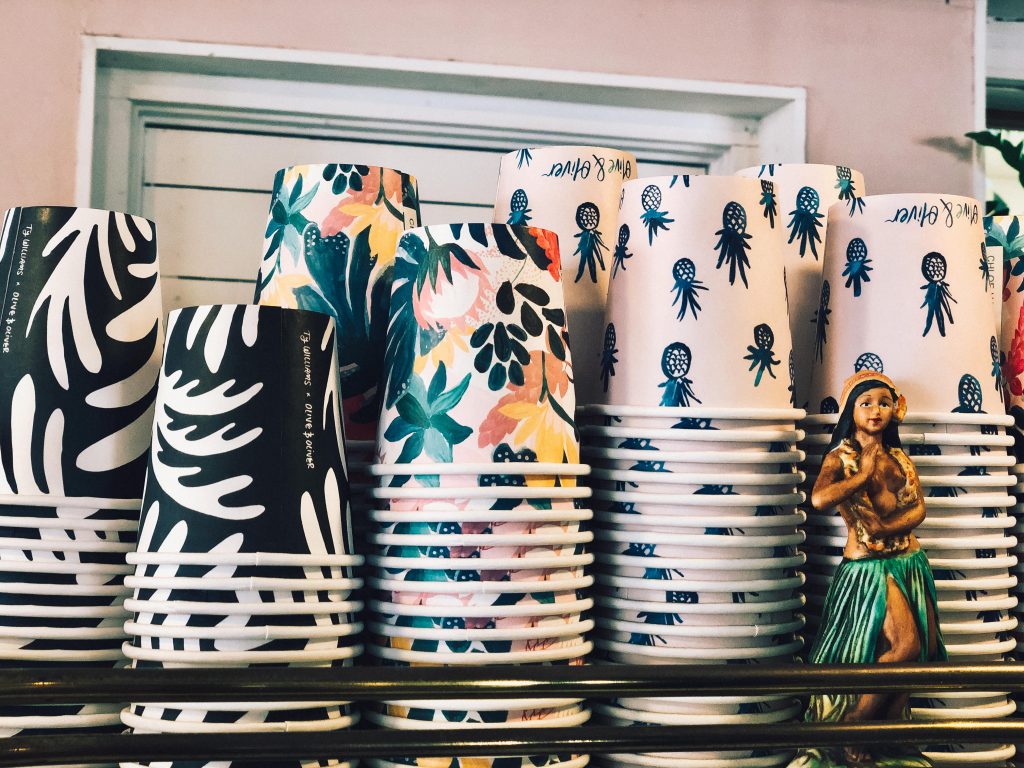 Check out other great Oahu accommodations. 
The cafe opened in 2016 as a sundry and artisan coffee shop catering to the locals and tourists alike in the heart of Waikiki. In addition to their delicious coffee and tea menu, there is a curated mix of clothing and accessories reflecting the Hawaiian culture and beach style.
Check out this 7 day Oahu itinerary. 
They are well known for their cup designs, many of which were done by a local artist. Not only is the cafe super instagrammable itself, but you can take your cup to the beach to also get that perfect shot! Their lattes are delicious and cheaper than Starbucks. So not only are you supporting a local business, but you are also getting a great deal.
2. Beet Box Cafe
Lissa from Roots Wings and Travel Things suggests the Beet Box Cafe in Haleiwa on the North Shore.
It's one of the best family destinations in Oahu. The Beet Box Cafe is a cute little sit-down cafe that features local and organic ingredients with extensive vegan and gluten-free menus. We loved that everything was organic and locally sourced and that our kids had tons of delicious gluten-free options.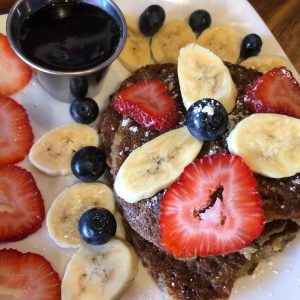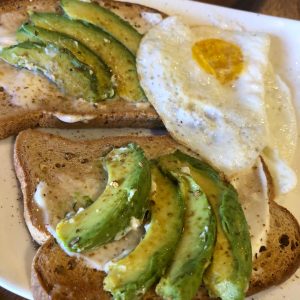 The Beet Box Cafe serves a little bit of everything- from smoothies and acai bowls and pancakes and sandwiches as well as a full coffee bar. You can get something light like avocado toast with a fried egg (the best I've had anywhere!) or go for one of their burgers, burritos or sandwiches for a more filling lunch.  
Our boys loved their acai bowls and banana oat pancakes as well as their fresh fruit smoothies. No matter what you order at the Beet Box Cafe, you know it's going to be fresh and delicious!
3. Rainbow Drive-In
Sydney from A World in Reach recommends the Rainbow Drive-In. 
You can't visit Hawaii without trying a traditional plate lunch. One of the best restaurants in Oahu for a hearty plate lunch is the Rainbow Drive-In.
Rainbow Drive-In is a popular (and a bit touristy) spot that has been open since 1961. Don't let the crowds and touristy vibe deter you from visiting – the food is delicious, cheap, and hearty making Rainbow Drive-In the perfect spot to fuel up before embarking on one of Oahu's famous hikes. The restaurant was even featured on the popular Food Network show Diners, Drive-Ins, and Dives!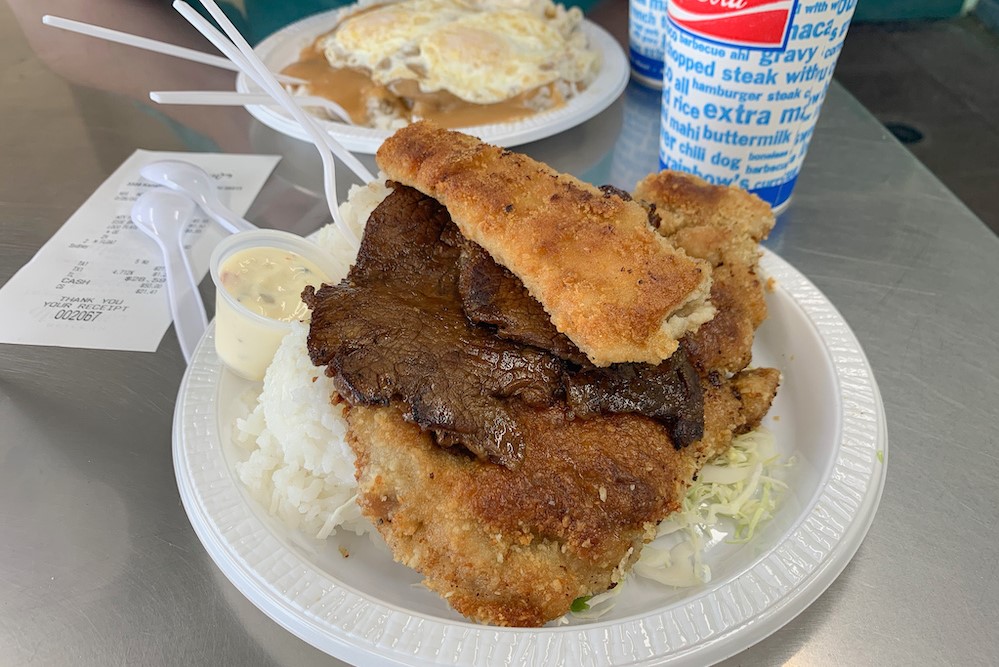 The menu at Rainbow Drive-In is quite extensive; however, no matter what you choose will likely be delicious. They are known for their loco moco: a traditional Hawaiian dish with a hamburger patty, fried egg, and gravy. 
Other Hawaiian favorites include the chili plate and the Spam and eggs plate. If you can't decide, try the mix plate which includes BBQ beef, mahi-mahi, and boneless chicken. Make sure to add gravy and pick up a slush float for dessert!
There are three Rainbow Drive-In locations around Oahu (Kapahulu, Kalihi, Pearlridge, and Ewa Beach). The Kapahulu location is the original and the most famous. Around lunchtime, the restaurant gets busy and there is limited seating, so plan accordingly!
4. Duke's Waikiki
Ale from Sea Salt & Fog recommends Duke's Waikiki. 
If you're looking for a fun, beachfront restaurant in Waikiki, look no further than Duke's. With a prime location including a barefoot bar giving you direct access to popular Waikiki Beach, Duke's is a great place to grab lunch when hanging out at the beach. 
Pack your favorite beachwear, because, for the best view, you'll want to grab a seat outside if you're able to (this place gets packed!).
Duke has an indoor dining room as well as outdoor seating, with similar menu offerings for each. If you sit outside, I recommend you get the poke tacos or the cajun fish tacos. The fish is freshly caught and changes depending on what's in season. The coconut shrimp is also a great beachside food to enjoy and comes with a tangy lilikoi chili sauce.
Grab a mai tai or the pog cocktail at the beachside bar, both are perfectly refreshing for the tropical Hawaiian weather. The pog cocktail is a delicious customizable slush made to your liking! 
Like most places in Waikiki, expect to spend $35 or more per person at Duke's.
While Duke's has several locations in Hawaii and California, this isn't a typical chain restaurant. The view, the food, and the easy beach access make this place a must stop whenever you're in Waikiki. 
5. da Cove Health Bar & Cafe
Nick from the Wandering Wheatleys suggests da Cove.
Acai bowls are extremely popular in Hawaii and there is a never-ending debate about who serves up the best one on each island. When we were living in Honolulu, da Cove Health Bar & Cafe was hands-down our favorite place for an acai bowl on the whole island. 
Located off of the main strip of Kalakaua Avenue, this small cafe is rarely visited by tourists but is incredibly popular with locals – it's one of the best-kept secrets on Oahu.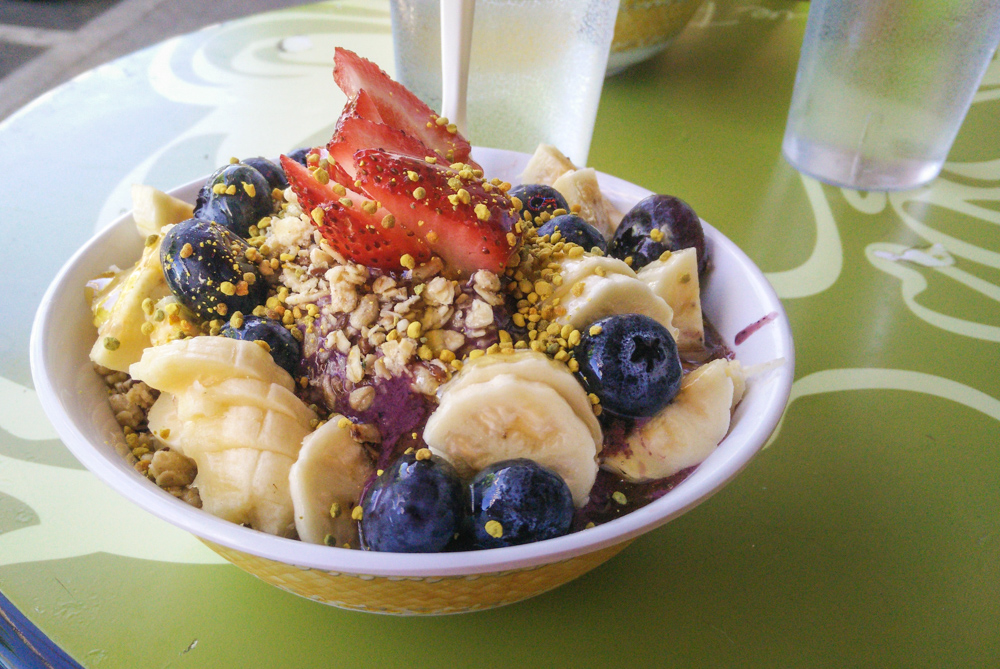 da Cove offers a menu full of healthy smoothies and a few tasty sandwich options, but acai bowls are their specialty.
Acai is a berry found in the South American rainforest that is packed with antioxidants, fiber, and calcium – plus it's delicious. Blend it up with some ice and apple juice or almond milk and you have yourself an acai bowl. 
The standard bowl is the "da Cove" and comes topped with loads of homemade granola, fresh strawberries, banana, and local honey. Our favorite though is the "Mana Bowl" which adds blueberries and bee pollen – yum!
da Cove has a laid back vibe so it's perfect for a quick stop on your way to the beach or after a surf session in Waikiki. One thing to note is that da Cove doesn't accept credit cards so make sure you have cash before you stop by for your acai fix.
6. Giovanni's 
Noel from this Hawaii Life loves Giovanni's. 
For those looking for a unique and only in Oahu foodie experience, go to the North Shore and visit Giovanni's food truck. It's known as "the food truck" to try the delicious local shrimp.
Giovanni's classic shrimp dish is well known and a popular local favorite. What you get in a classic shrimp dish is a dozen super garlicky shrimp with two scoops of rice with a wedge of lemon, garlic lemon butter in a yummy combination plate.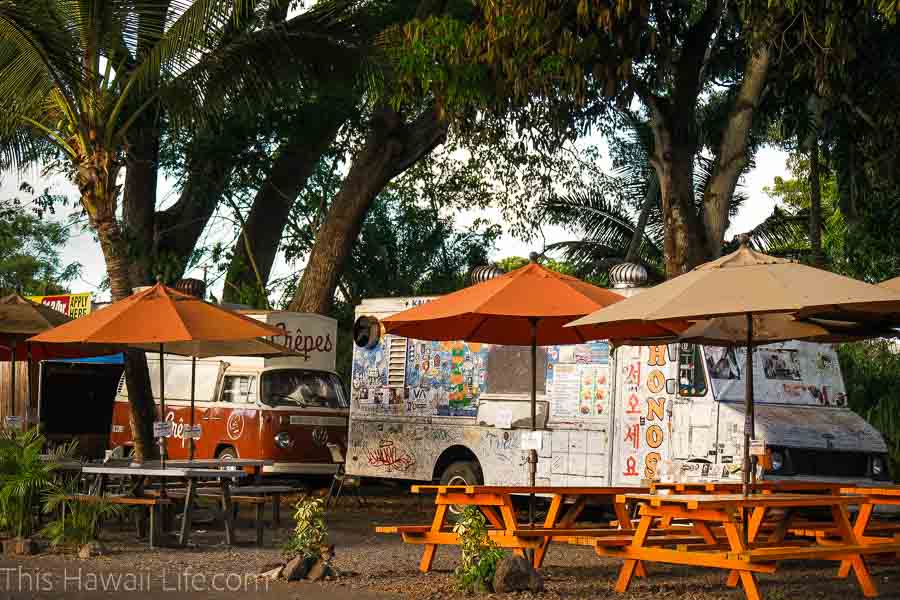 Although, there are plenty of other shrimp related dishes offered on the menu. You'll be wowed with the buttery and garlicky taste on the shrimp and doused in the soft rice being served in such a simple and oh so good dish. 
You can find Giovanni's in Haleiwa at the group food truck spot with its distinctive black and white graffiti splatted all over the truck. If you can't make it to the Haleiwa site, check out these two other locations in Kahuku and Honolulu for easier access to these delicious meals. If you are checking out the area up north, check out my post on popular places to visit in the North Shore here for more inspiration and fun places to explore in the area.
7. Surfers Coffee Bar
Hawaii is America's biggest exporter of coffee. Kona coffee, grown on the Big Island of Hawaii, is wildly popular. Coffee production is not limited to the big island but rather is grown all over Hawaii in unique conditions, developed with unique processes and cultivated to have individuality in flavor.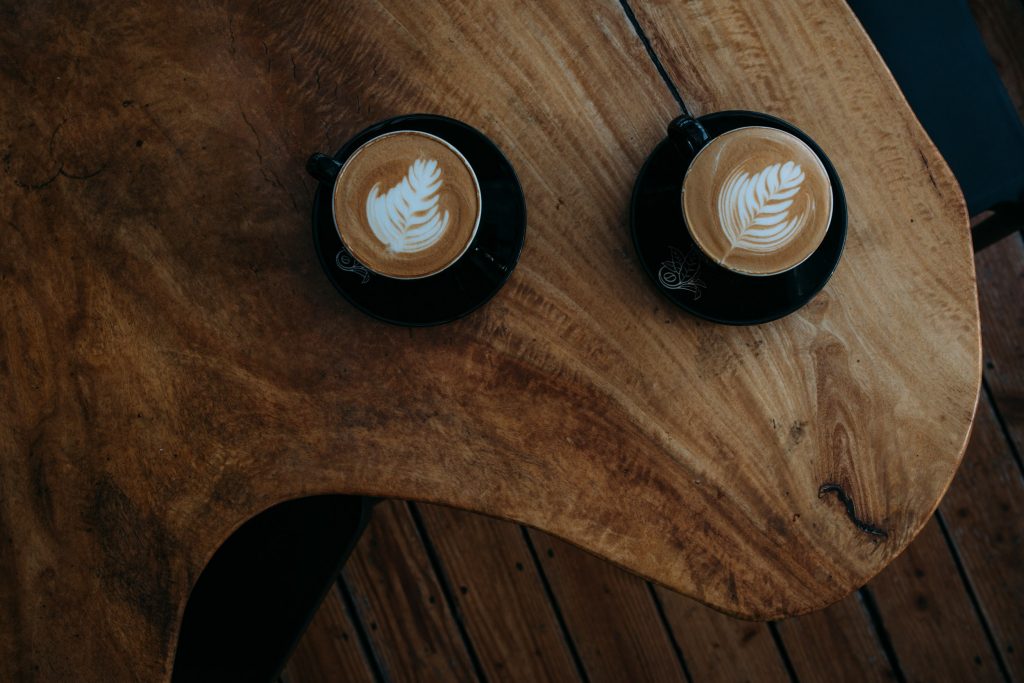 Surfer's Coffee is located on Oahu's North Shore. Not only does Surfers Coffee Bar serve island-grown, freshly brewed, coffee… They're also a community-run non-profit organization.
It's a fun place to catch local artists and musicians at regular Open Mic Nights. Surfers Coffee also sells a unique selection of gluten-free pastries and Mochi Waffles. 
8. Ted's Bakery
This North Shore spot is popular among tourists and locals. Ted's Bakery has a unique story! It started when a Japanese immigrant leased a parcel of land from the Kahuku Sugar Plantation in the early 20th Century. 
By the 1950s, this land was purchased and became the Sunset Beach Store. The original grocery store sold doughnuts, cornbread, and a few pastries.
The Sunset Beach Store would eventually become Ted's Bakery – for Ted Nakamura. They are world-famous for their cream pies!
Although, you can also stop by for a traditional plate lunch. Ted's Bakery has won first place in Hawaii's Best awards 4 years in a row! That was 2016 – 2019.
9. Tropical Farms Macadamia Nuts
 Hawaii is sometimes referred to as the macadamia nut capital of the world. Macadamia nuts are also grown locally and enjoyed extensively on the island of Oahu. Tropical Farms has been a roadside stand since 1987!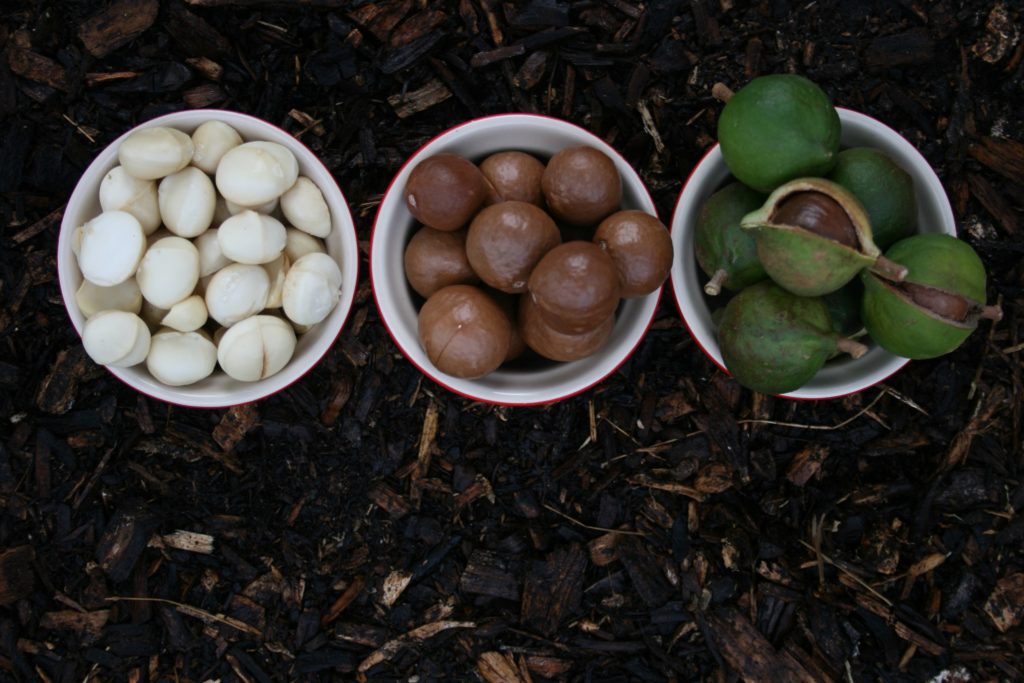 Over the years, it's become more and more popular. Now, many tour buses often stop at Tropical Farms. It's because all the macadamia nuts sold here are harvested on-site. They're some of the freshest nuts in the islands! 
Farm visitors are also allowed to try cracking open macadamia nuts on the property.
If you think you don't like macadamia nuts, think again! The taste of these locally grown macadamia nuts will blow you away. They're not anything like what you've probably tried back home. Trust me. You can also book a tour at Tropical Farms!
10. Kono's Haleiwa
This is another North Shore restaurant that's constantly praised in the news. You'll find high-quality food here for a low price. This place is very casual. Their signature Kalua pig makes its way into their breakfast bombers, sandwiches, and plate lunches.
Kono's slow roasts their kalua pork for 12 hours. It's popular among locals and tourists!
11. Dole Pineapple Plantation
This is the best place in Oahu to taste locally grown pineapple! The Dole Pineapple Plantation started as a farm stand in the 1950s.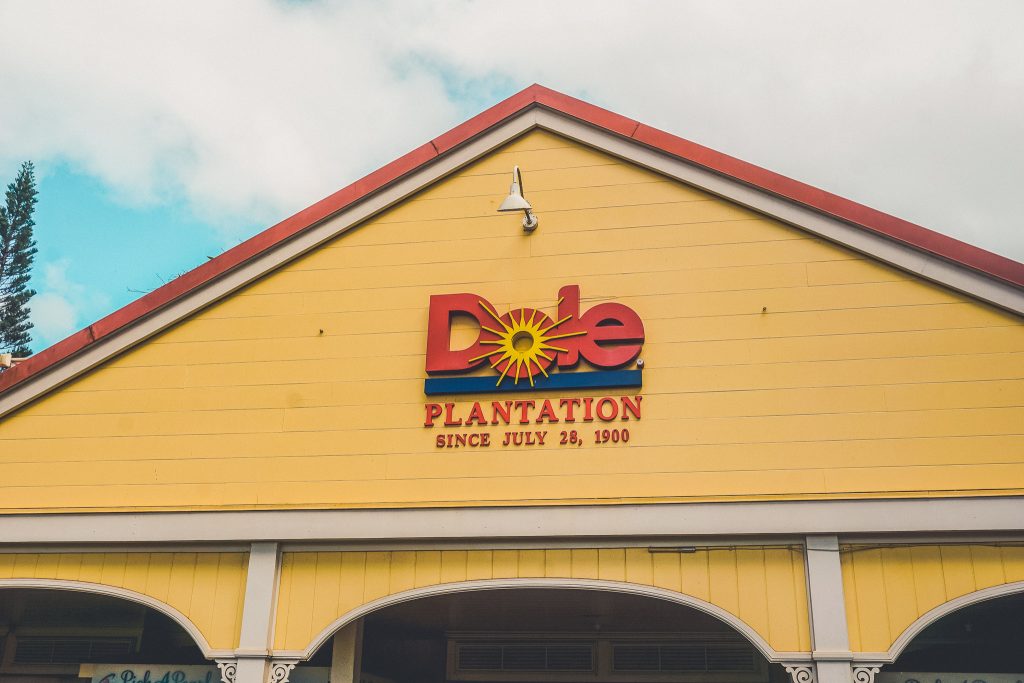 Pineapples have long since been a recognizable symbol for the Hawaiian islands (even though they don't originate from Hawaii). At one point in time, Hawaii was the world's largest exporter of pineapples.
It can take nearly 2 years for a pineapple plant to bear 1 single fruit!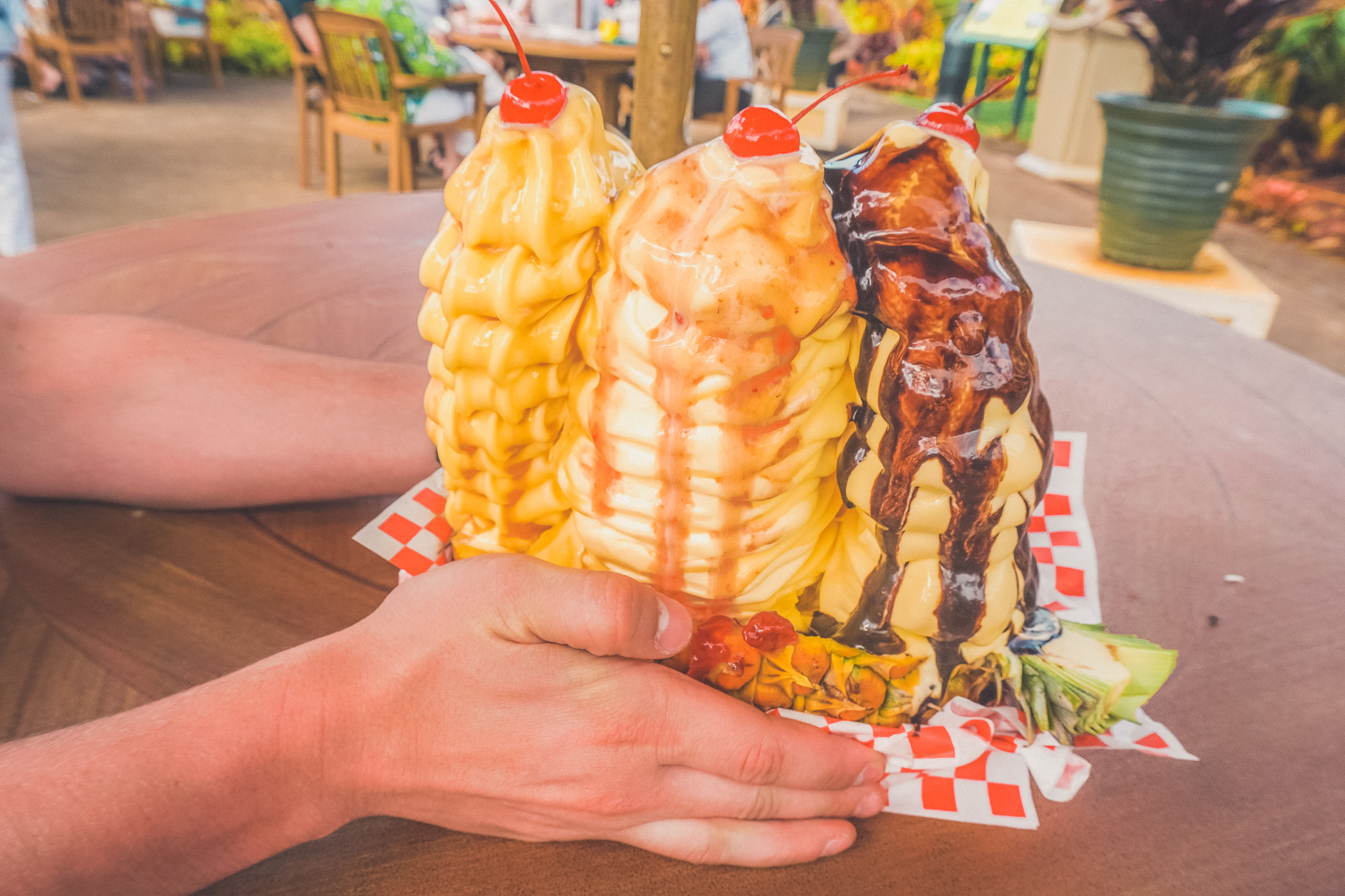 12.

Ai Love Nalo
One of the best places to eat in Oahu is Ai Love Nalo. It's a cute vegan place, just a short drive from Hanauma bay in Waimānalo. Everything is plant-based, organic, and gluten-free. They only use local ingredients in their dishes. 
All food items are made on the same day using ingredients from the garden or the nearby markets. Also, it's wonderful that food and drinks are served in sustainable containers and cups, with a big emphasis on food waste reduction.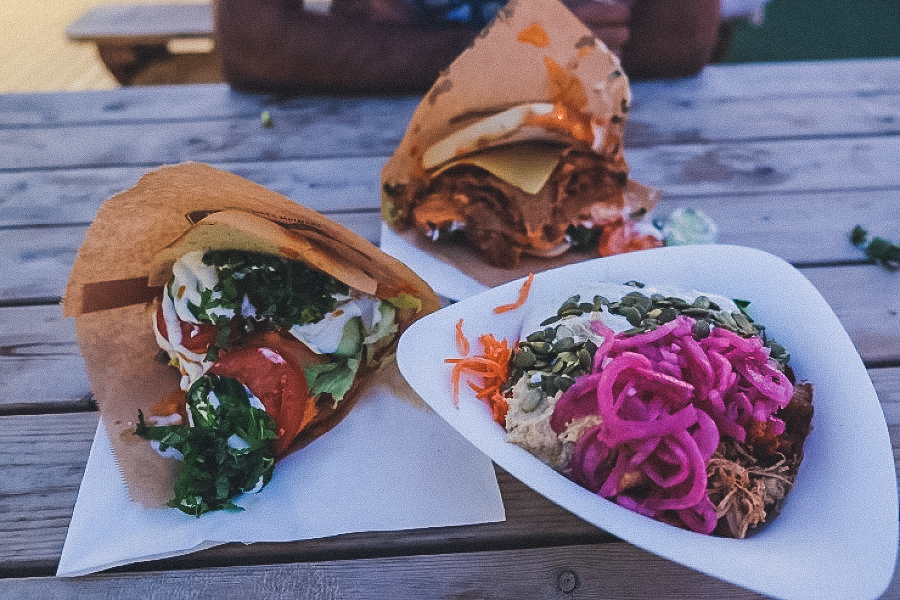 Additionally, there is a beautiful outdoor seating area to complement the meal.
When it comes to what to eat, the Buddha bowl is always a winner. The food is fresh, healthy, and full of flavor. Other options worth trying are the tofu poke, falafels, portobello BBQ burger, and poi. To drink, the smoothies always come highly recommended with a favorite being the lime and coconut. 
One tip is to save some place for dessert. The soft serve sundae is the perfect way to end the meal. A definite choice for vegans, but meat-eaters will also enjoy the creative, well-balanced, and exotic flavors.
More Oahu Travel Tips:
Find out how to vacation in Oahu on a budget.