This is your ultimate guide for what to wear in Hawaii. This isn't your ordinary packing list for Hawaii (Disclaimer: We're not going to tell you what kind of sunscreen to buy 😉). Instead, we'll help you plan cute outfits to wear in Hawaii for every occasion.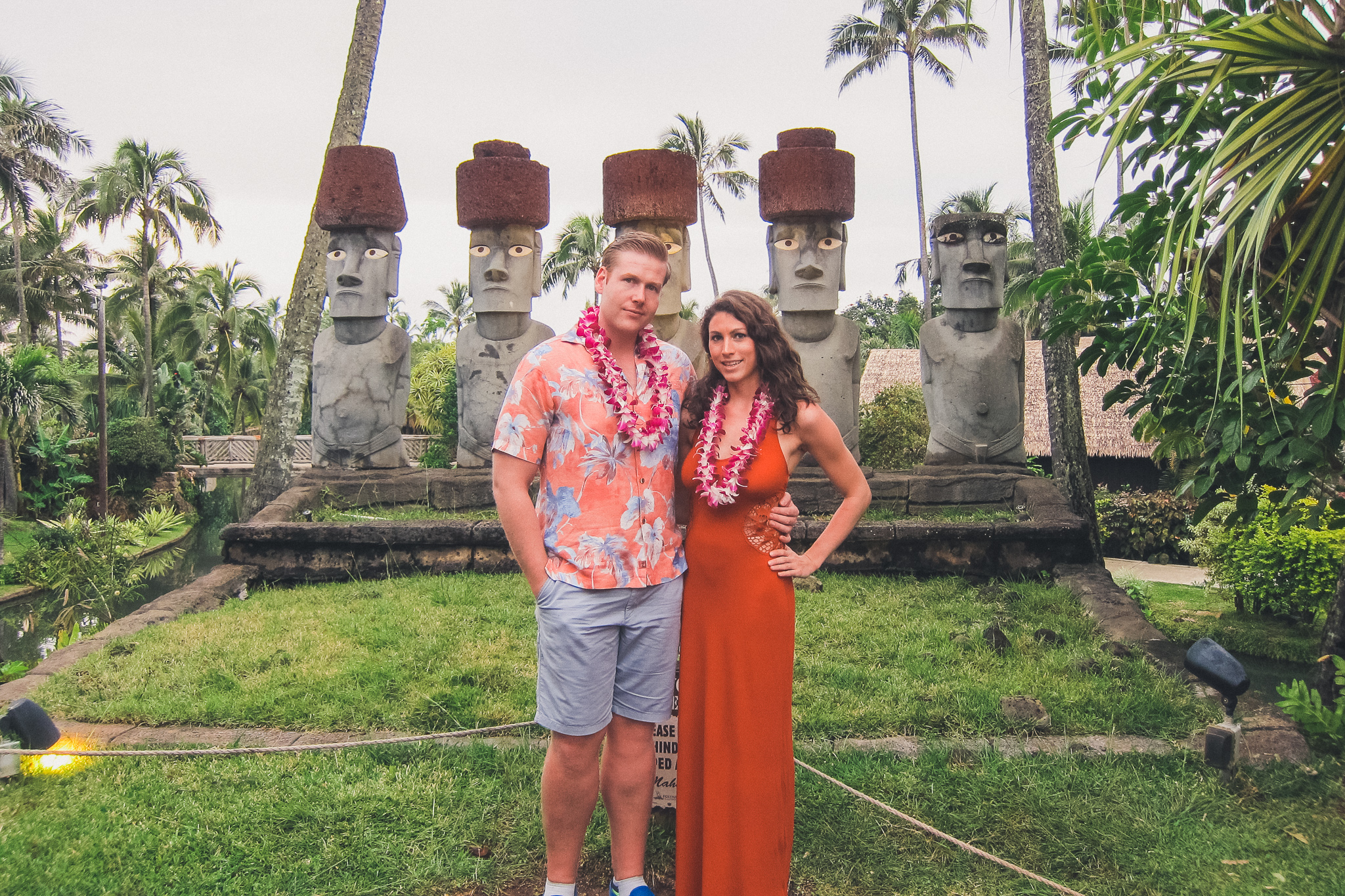 What to Wear in Hawaii
Regardless of the island in question, we've got your back! We will discuss all of the following:
What to wear in Maui?

Yes, girl.

What to wear in Kauai?

Absolutely! 

What to wear in

Oahu

? Most definitely. 

What to wear in Kona Hawaii? You better believe it!
We will help you figure out what clothes to wear in Hawaii so that you'll have an amazing look for each activity. Meaning… amazing vacation photos, improved confidence, and big smiles. 😃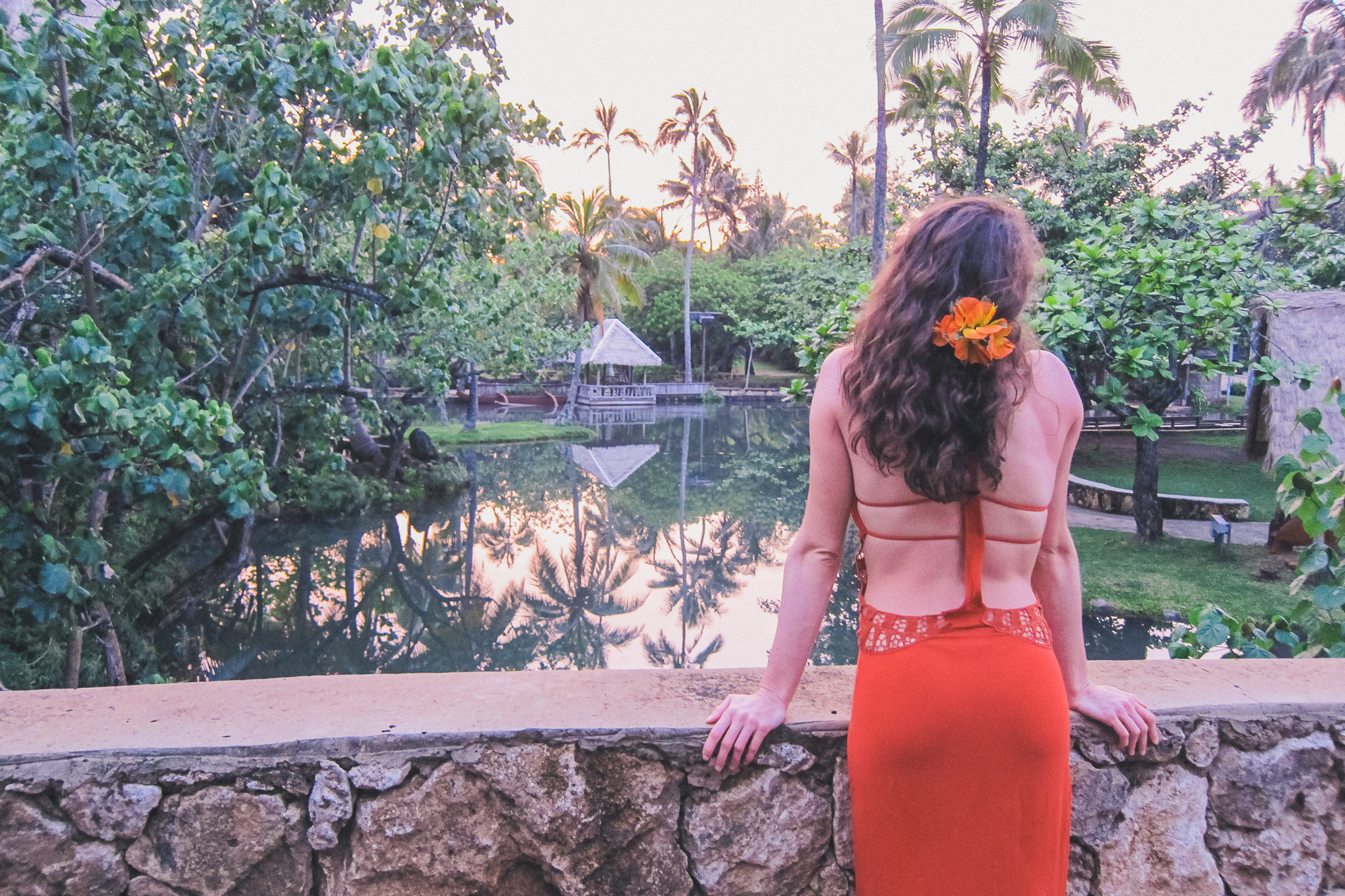 The best clothes to wear in Hawaii depend on the weather and the activity. One of the things that makes Hawaii such an incredible destination is the wide range of activities and attractions. Visitors can enjoy relaxing beaches, high-energy thrill rides, and glamorous shopping.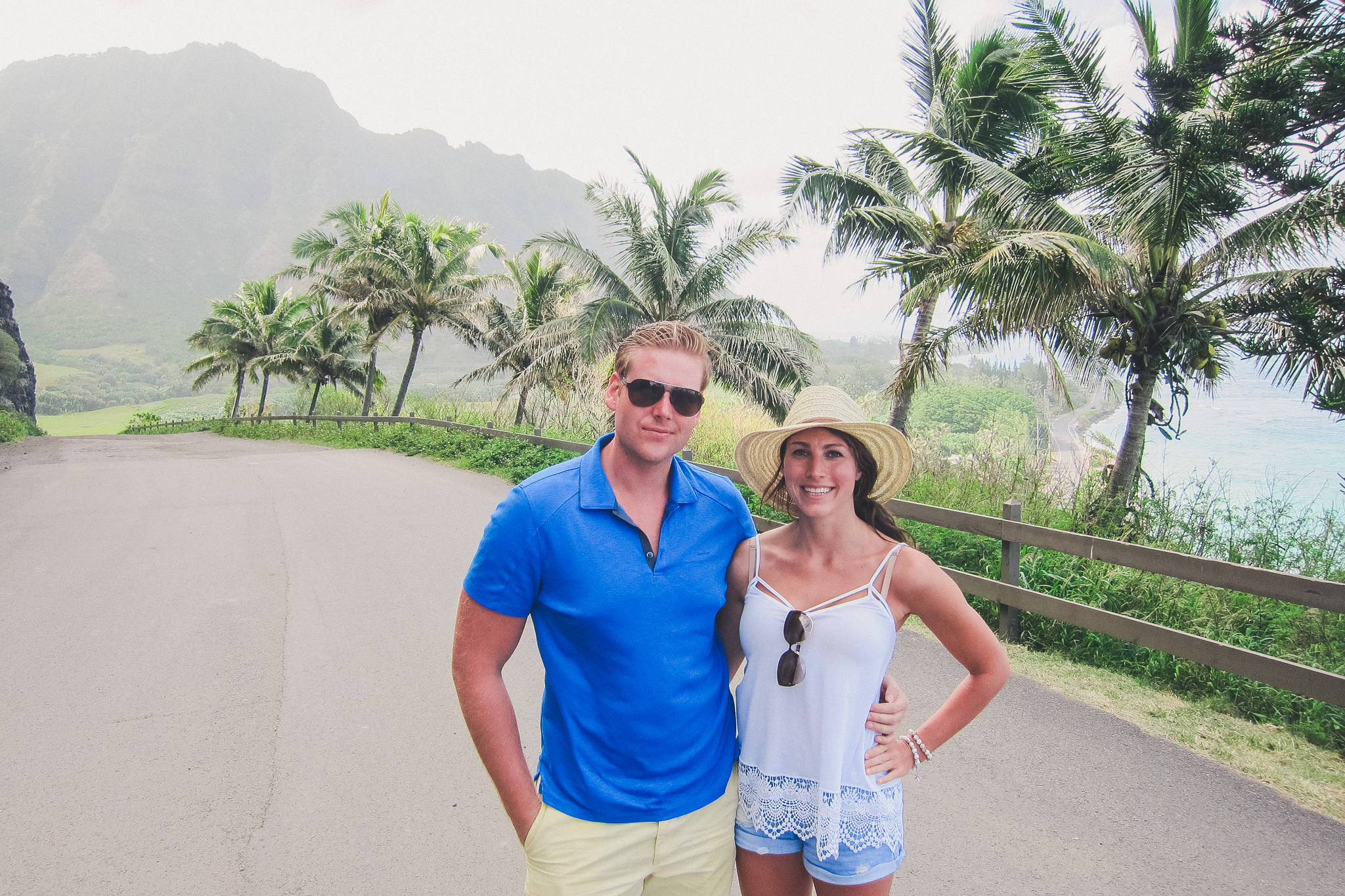 There's no universal style approach. Rather, you'll need a variety of outfits to wear in Hawaii depending on your plans. 
In this guide, we'll go over the basic weather information and several classic outfit types you should plan for. We'll tell you what to wear and what not to wear in Hawaii. So, listen up!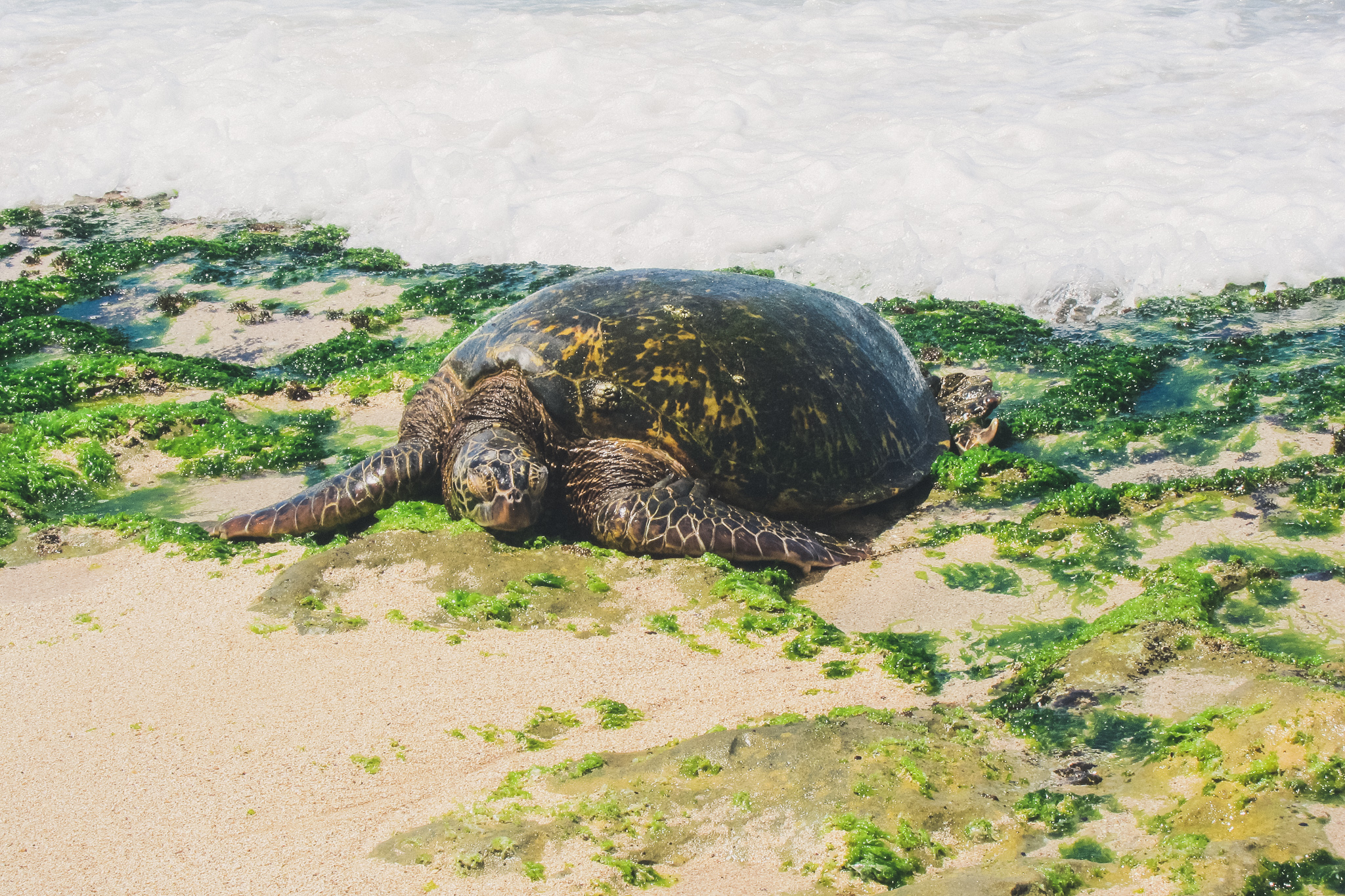 What to Wear in Hawaii: 10 Essential Outfits
Hawaii is a pacific island chain within the United States of America. There are several islands within the chain, but the most popular island is Oahu.
Hawaii is a popular destination year-round due to its temperate weather. Meaning you can expect the temperature to stay in the 70s-80s. The sun shines bright, and the surrounding Pacific waters are quite cold!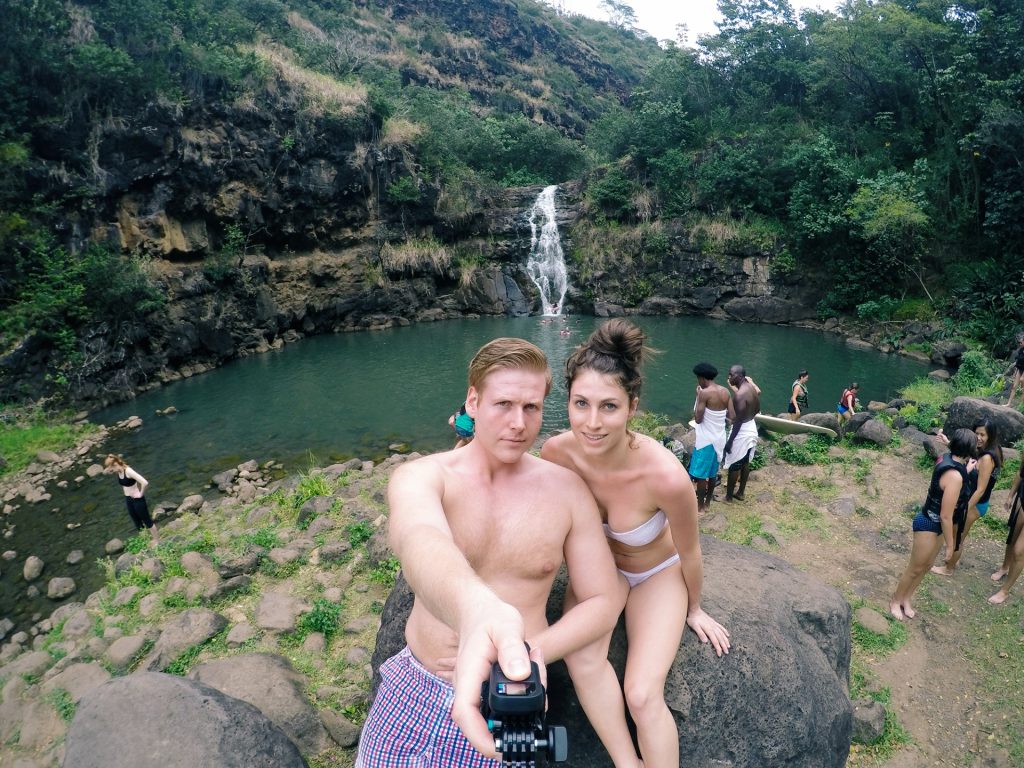 Let's talk rain. If you don't like the rain, book your trip sometime between April and October. November through March is typically when you'll see the most rainfall. Kauai usually gets the most rain, Maui gets the least. So, if you're thinking about what to wear in Hawaii in March — don't skip the rain jacket! 
The cooler months in Hawaii are December through April. Visitors can expect lows in the 60s and highs in the low 80s. If you're wondering what to wear in Hawaii in January or what to wear in Hawaii in February, you'll want to pack a light jacket!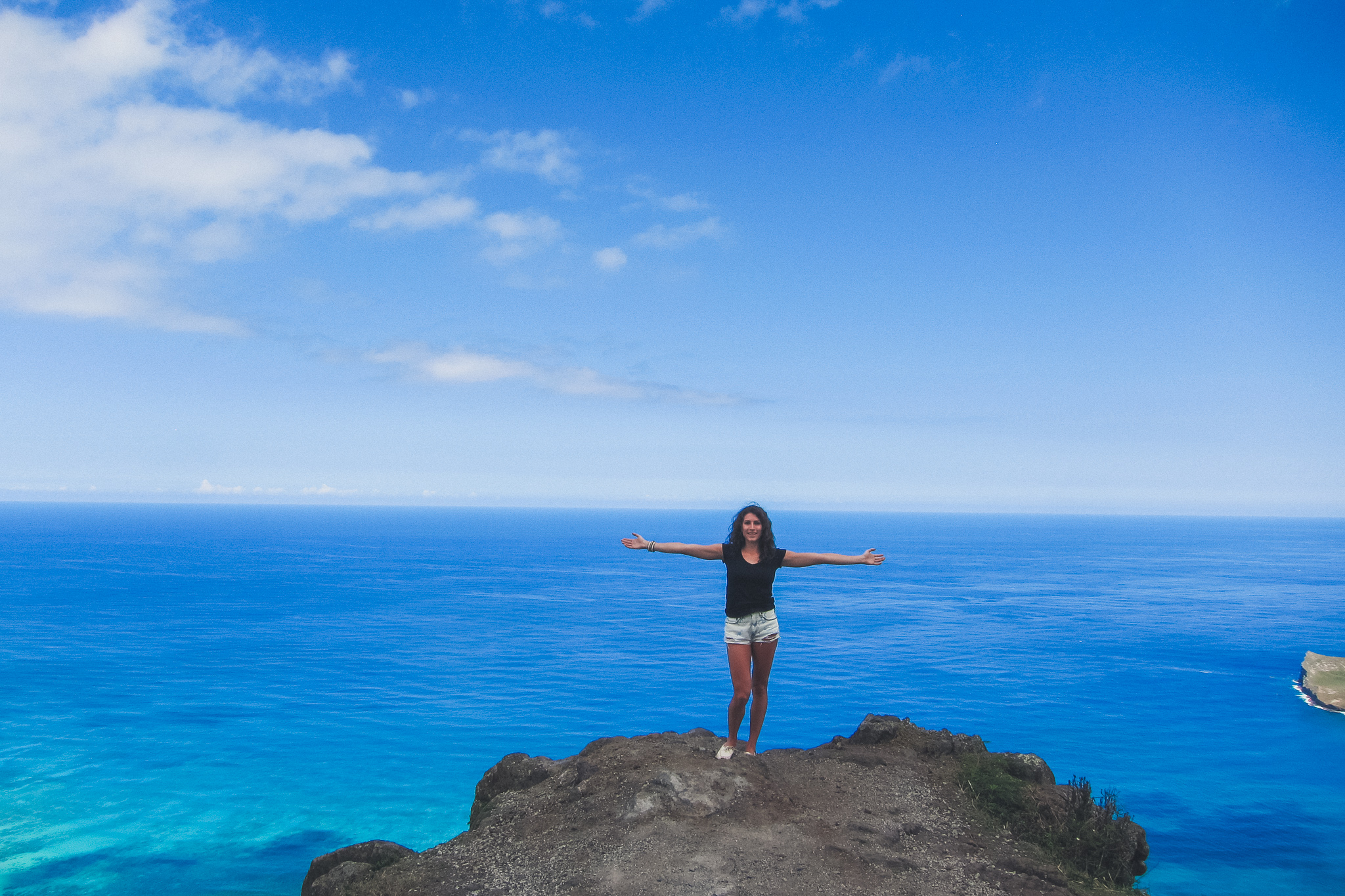 In general, Oahu and Kona tend to be a bit warmer than Maui. You'll see the highest temperatures between June and October. So, if you're thinking about what to wear in Hawaii in October, or what to wear in Hawaii in July — don't forget your sunhat!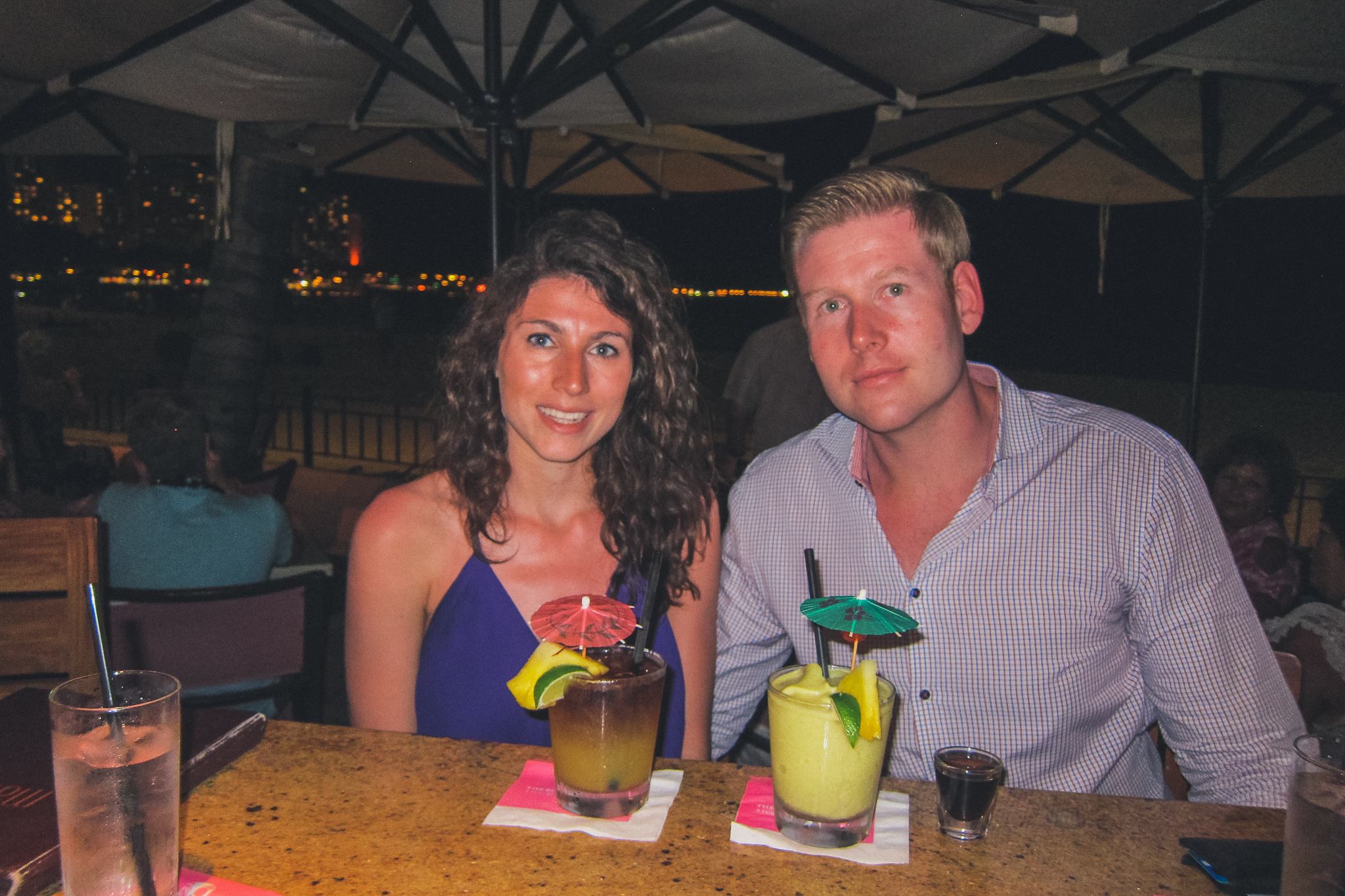 It's also important to remember that each Hawaiian island has a range of microclimates. Some areas are constantly rainy, others are especially windy and yet others are super dry. So, whether you're planning what to wear in Hawaii in April, or what to wear in Hawaii in September –bring a range of items to ensure your comfort! 
Nothing's worse than being uncomfortably cold on your vacation. So, it's important to think about layers when you're planning what to wear in Hawaii. Plus size, tall or petite girls… no one is exempt from packing an additional layer! 
1. Luau Outfit 
Let's first start by discussing what to wear at a luau in Hawaii. A Luau is a traditional Polynesian celebration. It's one of the top things to do in Hawaii! Essentially, a luau is a big party with food, live music, and dancing. One of the staple dishes is the kālua pig. It's cooked in a traditional underground oven. You'll likely get to see how it's done during your luau. 
Luaus are fancy events usually held on a beach or at a fancy resort in Hawaii. They start in the evening with drinks and entertainment. This is the perfect opportunity to get dressed up and take beautiful vacation photos. 
So, I'm sure you're wondering what to wear to a luau in Hawaii? Or, what to wear to a luau in Maui? 
For a luau, a maxi dress is perfect! It's long, flowy, and beautiful. It will make you stand out. Maxi dresses also look amazing in travel photos. They flow in the wind and add depth and dimension. 
Now, let's discuss color. If you're on the beach or in the jungle, your landscape (background) will be overpowered by blues and greens. Make sure to choose a maxi dress in a warm tone. A yellow or red dress will contrast the ocean and trees. It will make you stand out and shine. 
A tropical flower hairpin from Vivid Bloom on Etsy will complete your look!
So, what to wear to a luau in Hawaii with your maxi dress? At a luau, you'll often be given a lei. This is a floral garland. It's presented to guests as a symbol of hospitality and affection. Keep this in mind when you're planning accessories. A flower pin might look especially beautiful with your lei. If you are feeling bold, you could opt for a flower crown. There are some clothes to wear in Hawaii that you can't get away with wearing anywhere else! 
Now, what to wear for a luau in Hawaii if it's a little chilly? You should plan to bring a kimono of some kind to drape over your shoulders. It can often get chilly or cool near the water. Let's say you got a bad sunburn that day… you'll be feeling cold! A crochet kimono might be especially cute with this look.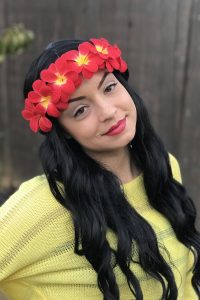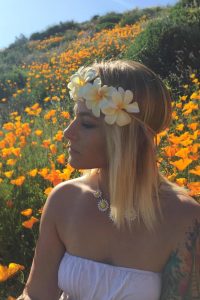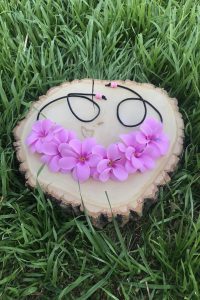 Vivid Bloom on Etsy also does amazing flower crowns and headbands!
Now, what shoes to bring to Hawaii to wear during a luau? This may depend heavily on the dress. If your maxi dress covers your feet, you might be more comfortable in some concealed flip-flops. Otherwise, you could wear heels or beachy wedges. 
2. Hiking Outfit 
Hiking is one of the top activities in Hawaii. No matter which island you choose to visit, you can rest assured that you'll find plenty of scenic hiking spots. 
Whether you're planning what to wear in Hawaii in June, or what to wear in Hawaii in December, you'll need the perfect hiking outfit! 
Speaking of hiking, let's discuss what shoes to wear in Hawaii while hiking. On most hikes, you'll be able to get away with (and you'll be most comfortable in) a pair of hiking sandals. We recommend Chocos, Tevas, or similar. Hiking sandals are perfect for easy-going travelers that aren't going anywhere extreme. 
If you're a hard-core hiker, or you plan to hike somewhere crazy like the Haiku Stairs… you're probably wondering what shoes to wear hiking in Hawaii for intense hikes. You'll be better off with some sturdy hiking boots. 
This outfit style is the most causal. It most closely resembles how to dress like a Hawaiian local, so it's perfect for those wondering 'what do locals wear in Hawaii?' 
So, what to wear hiking in Hawaii with your Tevas? Grab a pair of athletic shorts and a sporty top. 
I suggest bicycle shorts and a crop top. Depending on your confidence level, you can swap out the crop top for a sports bra (this will also help you to avoid an embarrassing farmers tan). Pairing a sports bra with bicycle shorts can preserve some modesty, vs. the traditional short-shorts. 
3. Water Sport Outfit
Hawaii is an adventure destination. There are so many fun ways to experience Pacific Island life. Some of the popular things to do in Oahu include snorkeling with sea turtles, learning to surf, and cage diving with sharks (seriously!). 
On Kona, you can swim with Manta Rays and snorkel in pristine coral reefs. No matter what island you choose to visit, you'll need to plan a water sports adventure during a day in Hawaii! 
So, what to wear snorkeling in Hawaii? What to wear on vacation in Hawaii while you're enjoying water sports? What to wear parasailing in Hawaii?
Grab a one-piece swimsuit! There's nothing less fun than constantly adjusting a two-piece while you're trying to have an adventure. 
I made the mistake of wearing a bikini when we went to jump off the giant rock at Waimea Beach and my top nearly flew off. It's not worth the hassle. Save your bikinis for a chill beach day on Waikiki.  
The next important part of this outfit is water shoes. Hawaii is full of sharp, volcanic rocks. Water shoes will save your feet and let you explore with ultimate freedom and comfort. 
Next, you'll complete this outfit with a floral sundress. A simple cotton dress that's easy to throw on. Floral pieces are some of the best clothes to wear to Hawaii! Floral is on theme for the tropical vibes, but it also contrasts the scenery very well.
To keep track of all your gear, add a clear backpack to this look. They're super trendy. Also, they're the perfect thing if you're wondering what to wear in Hawaii when it rains. 
4. Wedding outfit 
The Hawaiian islands are notoriously beautiful. They're a popular spot for engagements and weddings. Many visitors arrive on the islands as guests to a wedding. So, one might be wondering, what to wear to a wedding in Hawaii? What do people wear in Hawaii on special occasions? This is your guide!
We recommend a solid color midi sundress. Again, warm tones are your friend.
We suggest something flowy. Picture your skirt catching in the wind. These are the best dresses to wear to Hawaii weddings! 
Consider accessorizing with a layered necklace and stud earrings for a simple, classically elegant look. 
We suggest a simple, nude pair of heels. Patent leather or suede will do. 
LOVE these solid gold layering necklaces from Blushes and Gold on Etsy. 
Maui is a popular destination for weddings. Many wonder what to wear in Maui in December or what to wear in Maui in September if they're visiting for a wedding. 
You may want to pair your maxi dress with a kimono or pashmina in case of cooler weather. 
5. Island Exploring
This outfit is perfect for taking a stroll around the Polynesian Cultural Center or walking through botanical gardens. You can wear this while you visit Pearl Harbor or any other museum. Wear this outfit walking around your resort or shopping along Waikiki Beach.
You'll want to wear this on a day that doesn't involve any strenuous hiking. Ideally, you'll be visiting a scenic area with some light activities. So, you can dress up a little bit. 
Now, what to wear in Hawaii in August? What to wear in Maui in August? The following island explorer outfit is perfect! 
Grab a pair of high rise shorts. So, what to wear in Maui in October with your high rise shorts? Pair them with a cute crop top. Remember, we're going for comfortable-enough but cute! We suggest a white-navy, or white-pink stripe for classic ladies. Consider a loose flowy crop top for bohemian flare.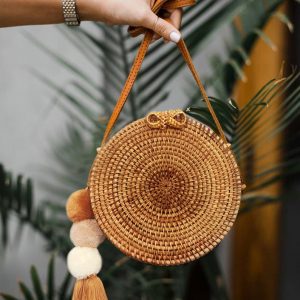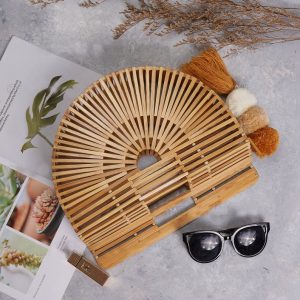 I'm obsessed with these bags from Made Terra on Etsy.
This looks great with a straw hat — these are the recommended hats to wear in Hawaii. Specifically, a Panama hat or boater hat would work well.
So, what to wear in Maui in January with your crop top and shorts? You'll also need a wicker crossbody bag with this outfit! It's a vacation island staple. You need this in your wardrobe if you haven't got it already! 
What are the best shoes to wear in Hawaii for island exploring? Espadrillas, no doubt! Espadrilles are comfortable canvas slip-ons that are perfect for a casual stroll. Espadrilles are one of my favorite shoes to wear in Hawaii. 
6. Night Out
Now, it's time for a fancy dinner and a photo shoot on the beach. Whether you're staying on a resort or heading out for a lively night of dancing in Honolulu… we've got the perfect outfit for your night out!
So, what to wear in Hawaii at night? What to wear in Honolulu Hawaii for drinks? Or, what to wear to dinner in Hawaii? We will address all of these questions, so sit tight! 
One outstanding option for a night out is a two-piece set. I love two-piece sets because they're super trendy and flattering. They tend to create a slimmer waist look. You can pair a floral two-piece set with wedge sandals and a wicker purse. 
If you're thinking about what to wear in Hawaii in May — this is! You can even choose atop with long sleeves if you're worried about being cold at night.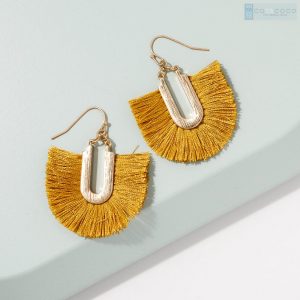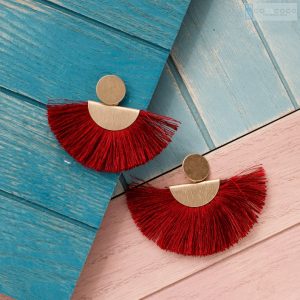 These handmade tassel earrings are designed by Cotacoco on Etsy.
Another excellent option is wearing a maxi skirt with a crop top. Think long, flowy, statement skirt. Think about a tightly knit, tiered, bodycon maxi for a sexier look. Consider a tight-fitting crop top to pair, and stick with neutral colors for this top — pink or white would be excellent! 
This outfit works best with fun, statement jewelry. Grab a pair of frilly, fringe earrings, or a chunky necklace. 
What about if you're visiting in the winter… what to wear in Hawaii in November with your two-piece set? Or what to wear in Maui in November with your maxi dress and a crop top? A jean jacket is the perfect layering accessory for a night out in Hawaii. 
7. Sexy Resort Outfit 
Hawaii isn't just a jungle playground, it's also a glamorous destination. Each island has incredible luxury resorts that cater to your every need & desire. Although, you don't have to stay at a 5-star hotel to enjoy the finer touches of Hawaii…
You can choose to spend a day at a private beach (it's cheaper to rent chairs and towels than it is to spend a night)! So, it helps to bring a sexy outfit to wear on a beach in Hawaii. 
So, what do you wear in Hawaii when you're relaxing and trying to impress? Or, what to wear in Waikiki? 
We suggest a cutout bikini. Cut out bikinis have a lot of appeals. They're fun and sexy. Also, they won't create disastrous tan lines (most often). At least, the odd tan lines are in areas that are easy to hide. 
Next, we'll discuss what things to wear in Hawaii with your cut out bikini… we suggest some dramatic flip flops. Think bright color, a huge platform, or a distinguished brand. These shoes aren't made for walking. They're made for sitting pretty.
So, what to wear for Hawaii vacation relaxing with your sexy bikini and statement flip flops?
Pair with a cover-up that's sheer and flowy. Something that barely covers your bikini. This goes great with a giant, floppy, sunhat. 
Finally, you're probably wondering what to wear in Maui in May with all this? Where will you stash your beach gear? You'll need a beachy woven tote bag. 
8. Casual Daytime Outfit 
So far, we've discussed pretty specific situations that you'll encounter on your vacation in Hawaii. Now, we'll discuss more casual dresses to wear in Hawaii. 
So, what do women wear in Hawaii? What to people wear in Hawaii when there straight chillin'? We hope to answer this question!
A great outfit for a casual day in Hawaii consists of those lovely hiking sandals we talked about and a relaxed sundress. I love to pair cute dresses with more causal footwear because it gives an outfit so much more versatility! You're essentially down for whatever comes your way that day. 
This is great no matter the season. So if you're wondering what to wear in Maui in February or what to wear in Maui in March, it's the same thing. Just add a jean jacket on top if necessary. 
For your items and accessories, you'll grab a purse to complete this look. A wicker crossbody is your friend here. 
We've talked about it before, but it's worth another mention. A wicker crossbody is an excellent wardrobe piece. It can be dressed up or down. It's perfect for your trip to Hawaii! It's absolutely perfect if you're wondering what to wear in Honolulu. 
9. Plane Outfit 
Now, many of you are wondering what to wear on flight to Hawaii… the flight to Hawaii is often long. Even if you're on the West Coast, you can expect to be in the air for more than 5 hours. 
Unless of course you are flying from one Hawaiian island to another…it's going to be a long flight.
So, what to wear on a plane to Hawaii? What to wear on a flight to Hawaii? Answer: Something comfortable, but cute.
Personally, I love dressing up a little for travel. There's no better way to get into the mood for your vacation! You're looking good, you're off of work, and you're feeling amazing. Although, you don't want to overdo it and regret it (for example by picking an uncomfortable pair of shoes). Ugh 😩
These are the best outfits to wear to Hawaii: Grab a pair of cargo pants, a graphic tee, and a backpack. Alternatively, consider a pair of distressed jeans and a graphic tee. 
So then, what to wear to Hawaii with your pants and a cute tee?  We suggest grabbing a backpack. This will provide the most utility during your travels. 
10. Excursion Outfit 
Finally, we'll discuss another excursion outfit... a tour or activity outfit that doesn't involve water sports. Since some of you are wondering what to wear ziplining in Hawaii or what to wear ziplining in Maui. 
We'll talk about what to wear on Hawaii vacation activities like ATVing, horseback riding, or helicopter tours. These are some of the unforgettable activities to enjoy in Hawaii! 
You'll definitely want to bring a backpack during your activity day. You'll need to stash your sunscreen, snacks, and other essentials.
You can consider an active top or tee with this look. Shorts are a necessity! 
Thanks for reading our guide on how to dress in Hawaii. We hope that you now know what kind of clothes to wear in Hawaii, so you can create amazing outfits.