These are the best Lujan de Cuyo Wineries in Mendoza Argentina. We'll tell you what makes each one special, unique and unforgettable. We've also included helpful booking and tour information, so you can easily plan the ultimate Lujan de Cuyo Winery experience.
Lujan de Cuyo Wineries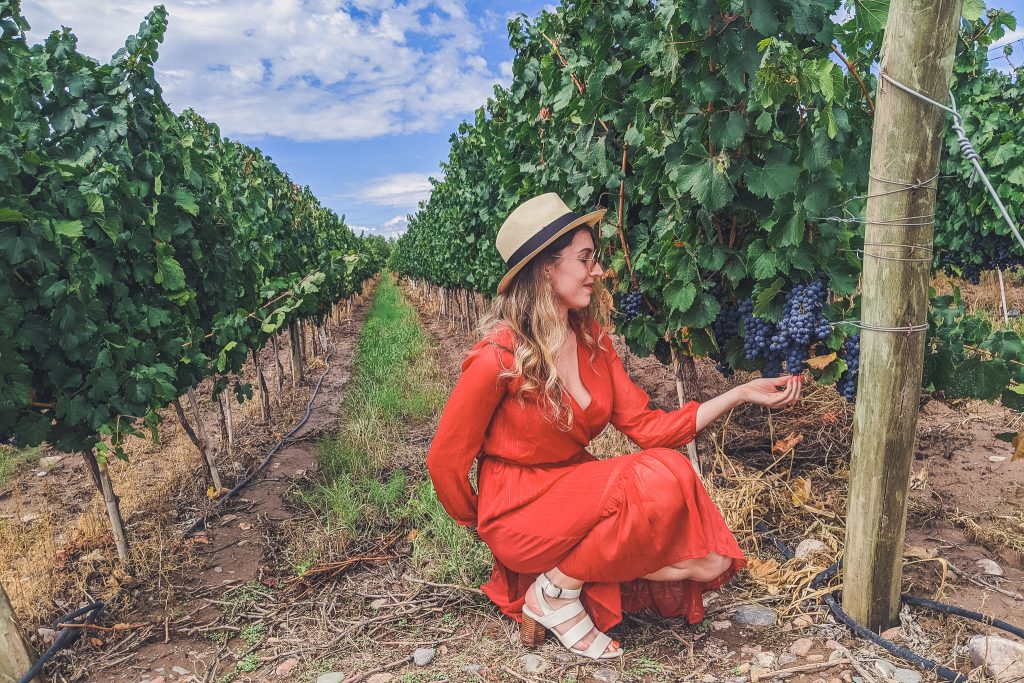 Introduction to Lujan de Cuyo
Lujan de Cuyo is a region within Argentina's larger Mendoza area. It's located about 30 minutes driving from Mendoza downtown or the Mendoza airport.
In Lujan de Cuyo, the most important varietal is Malbec. Not surprisingly because Malbec is King in Mendoza.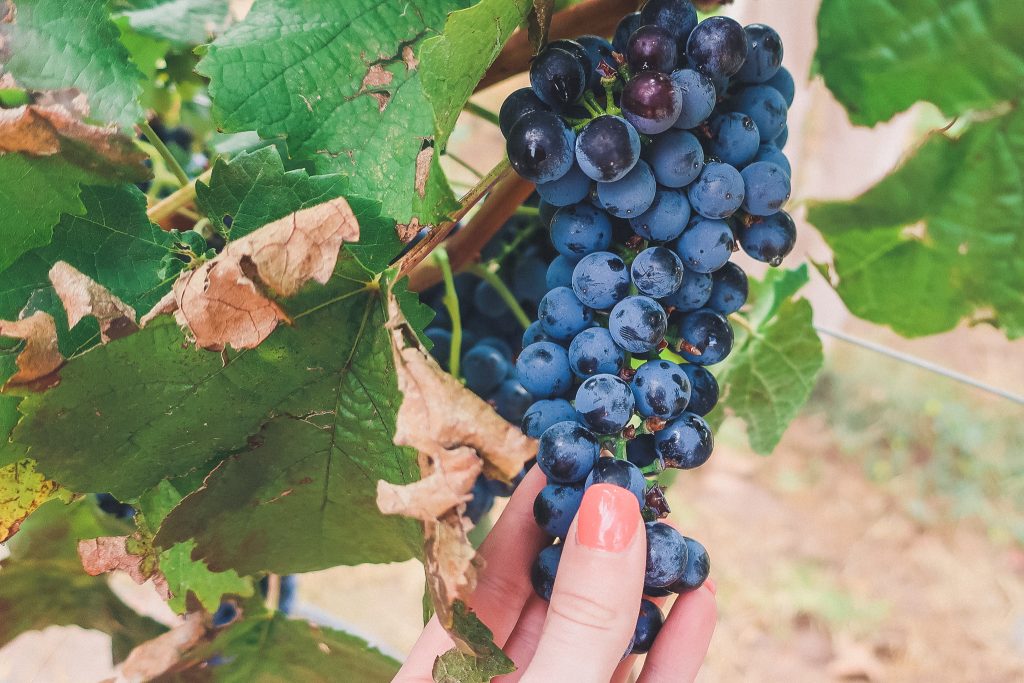 In other regions of the world, Malbec grapes are used for blending. In Mendoza, Malbec shines. Mendoza is considered the best place in the entire world to grow the Malbec grapes.
Other varietals grown in Lujan de Cuyo include Cabernet Sauvignon, Chardonnay, and Torrontes.
Lujan de Cuyo is also one of the most beautiful wine regions in Argentina because it's bordered by the magical Andes Mountains. The elevation of Lujan de Cuyo is over 3,600 ft or 3,600 meters above sea-level. Higher altitudes help wines develop thicker, tougher grape skins which result in wines with vivid colors and stronger tannin flavors.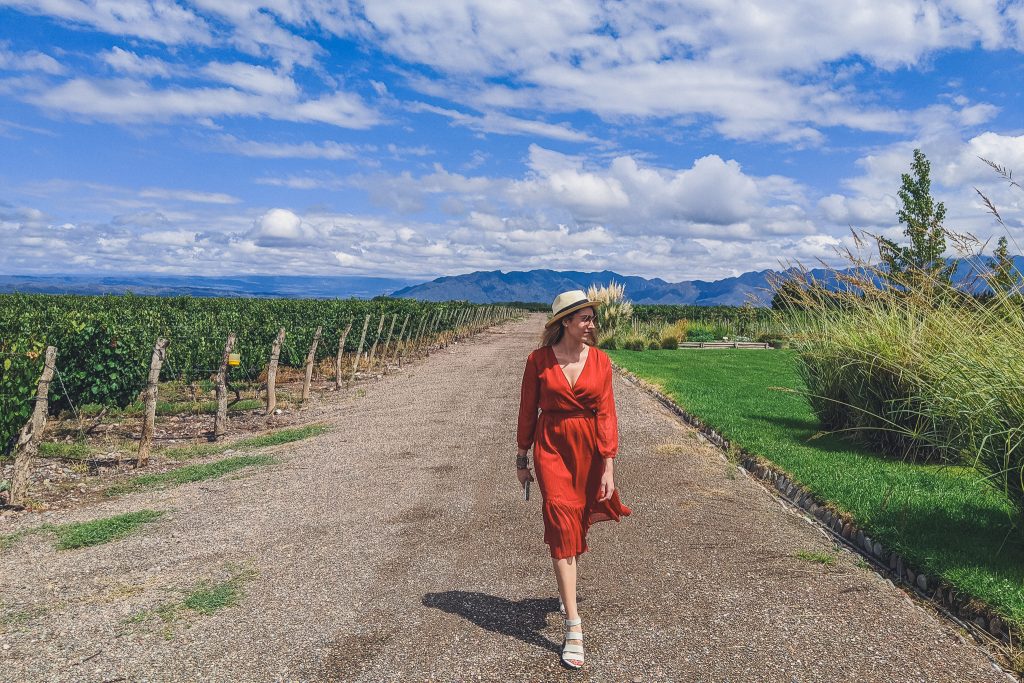 Check out this top-rated wine tour of Lujan de Cuyo. 
Overall, the climate in Lujan de Cuyo is arid. The rocky, sandy, soils add concentrated minerality to Lujan de Cuyo wines.
Grapes were planted in Lujan de Cuyo over a hundred years ago by Spanish and Italian immigrants. The age of some of Lujan de Cuyo's vineyards also contributes to their quality and prestige.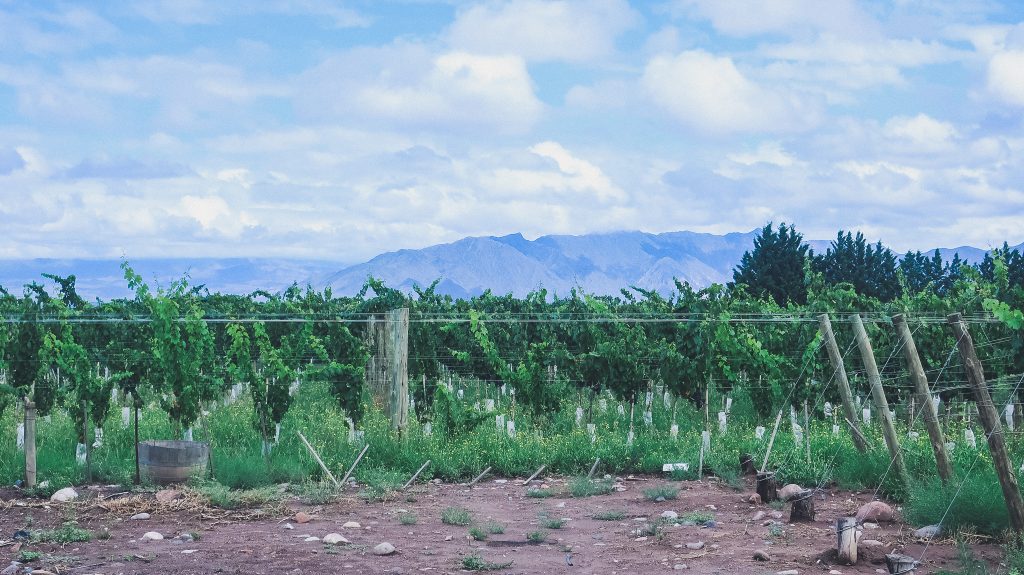 If you love wine, but hate planning… Consider this excellent, private, tour of Lujan de Cuyo. 
Lujan de Cuyo Wine Hotels
For the full Mendoza wine experience, you've got to stay at a winery hotel! There's nothing more memorable than waking up to sunrise over rows, and rows, of beautiful vineyards. No matter what your budget is, there's a Lujan de Cuyo winery hotel for you. 
Budget
Book a room at Villa Trinidad Guesthouse. This charming property has all the cozy touches that you'll ever need! Including functional elements like a kitchenette, spacious rooms and an ideal location.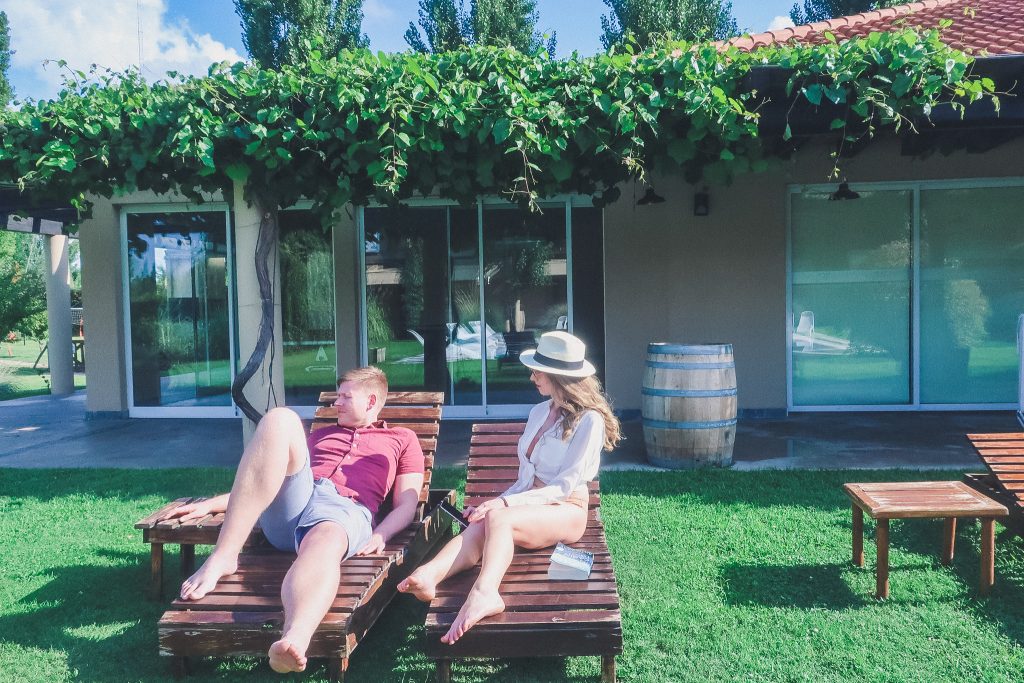 Mid-Range
Check out Villa Mansa wine lodge. At Villa Mansa, authentic and rustic meets modern and comfortable. You'll love the warm & friendly staff. Enjoy meals at the hotel restaurant.
We stayed here on our most recent trip to Mendoza, and we loved it!
See more photos of Lares De Chacras. This Lujan de Cuyo accommodation has traditional style elements & makes incredible Argentinean Asado. At Lares De Chacras, you can even reserve a dinner with the property's winemaker. How cool?
Affordable Luxury
Don't miss Entre Cielos Luxury Wine Hotel & Spa. This place is, just, WOW! This hotel is famous for being the first Argentinean hotel to create a Turkish style bath (or hamam). It's one of the finest boutique resorts in Lujan de Cuyo.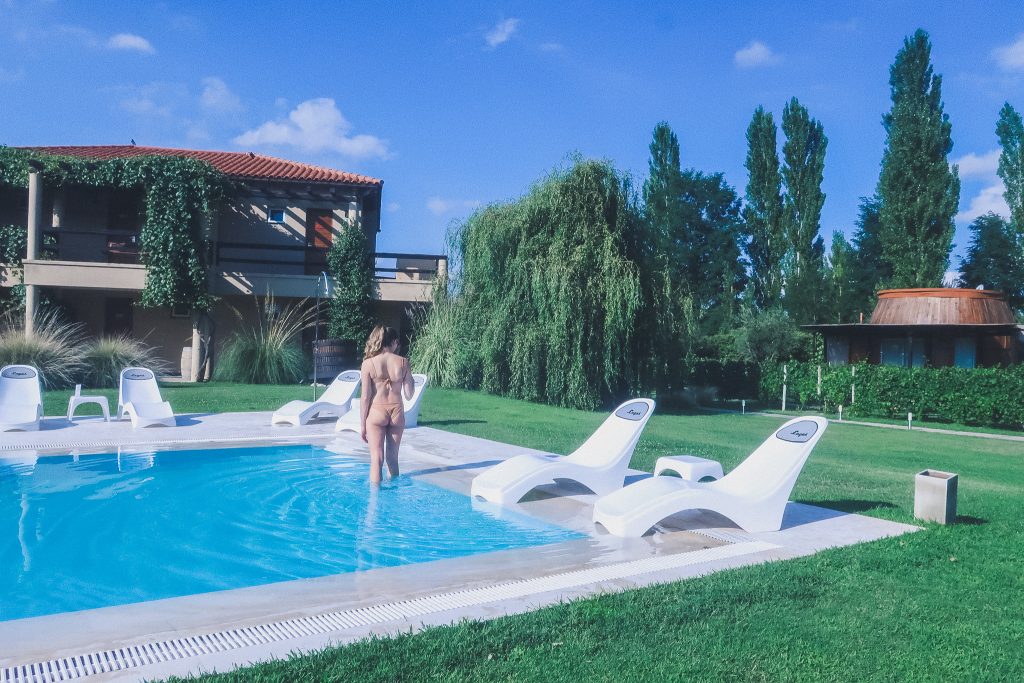 Ultimate Luxury
Stay at Cavas Wine Lodge. This gorgeous property has all the luxurious elements you would expect. From the comfort of this resort, you'll enjoy bike rides, cooking classes and fine dining experiences.
Check out this comprehensive guide on Mendoza Winery Hotels. 
Lujan de Cuyo Wineries
You may also consider visiting Uco Valley Wineries & Maipu Wineries. 
Bodega Norton
ACTIVITIES OFFERED:
Wine Tasting
Winery Tour
Lunch at La Vid Restaurant
Picnic lunch
Wine blending activity
Wine harvesting activity
CONTACT INFO:
Email:  T@norton.com.ar infolavid@norton.com.ar (for restaurant reservations)
Phone: +54 261 490 9700 Int. 9760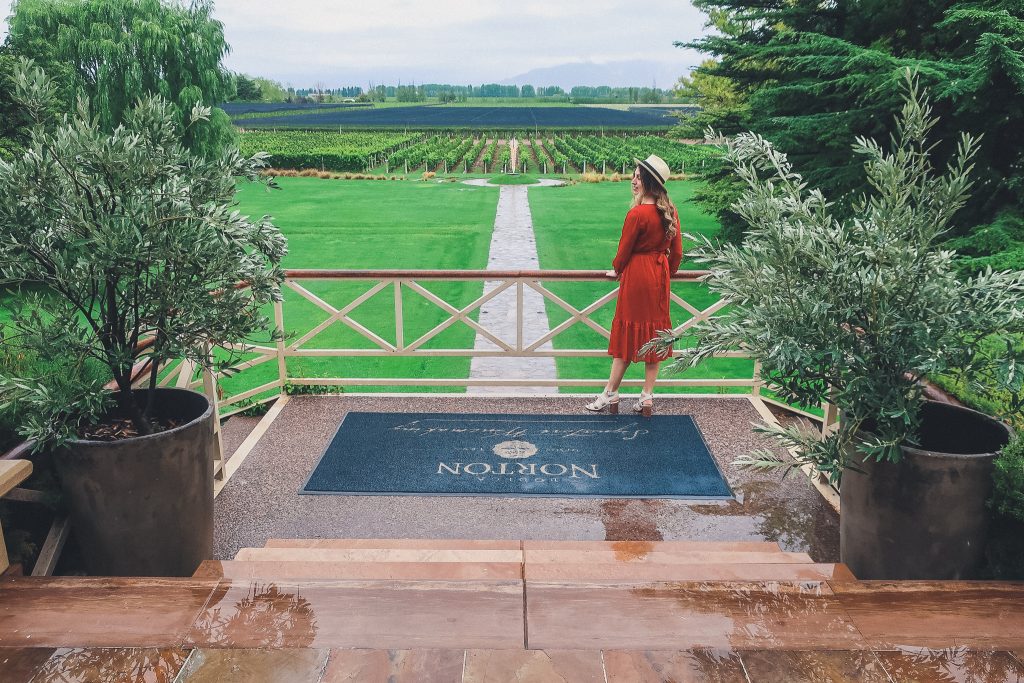 Bodega Norton is one of the best wineries in Lujan de Cuyo. Their vineyard sits squarely at the base of the Andes mountains. Some of the vines at Bodega Norton are over 80 years old!
Although, this winery is probably most famous because it's owned by Austrian businessman Gernot Langes-Swarovski (yes, that's the owner of Swarovski Crystals)! Inside the winery, you'll find small reminders of this —including prestige vintages studded with Swarovski crystals!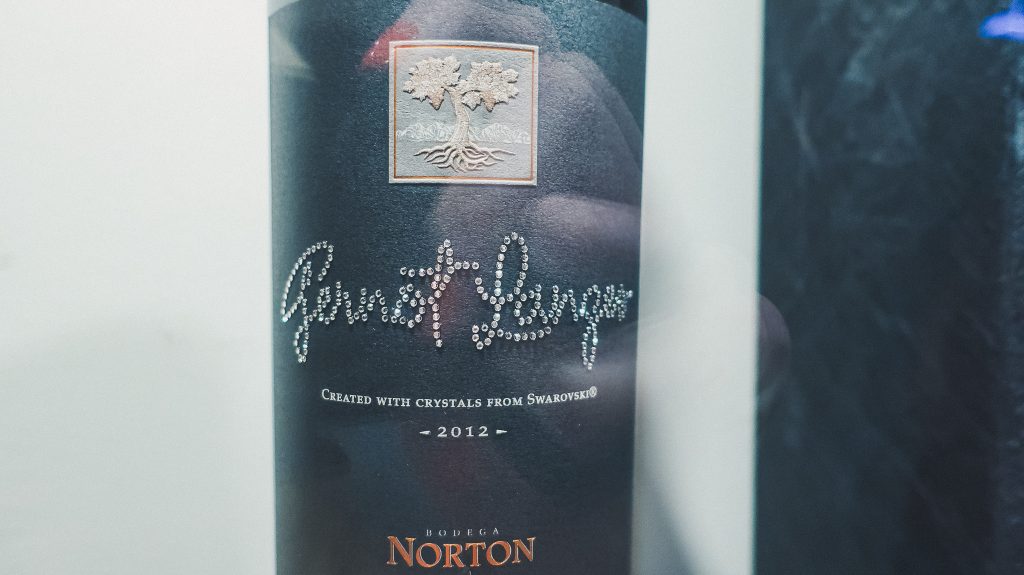 This was our favorite Lujan de Cuyo wine tour! Make sure to snap photos while you're in their stunning tasting room (at the beginning of your tour) because you won't get the opportunity to go back there.
Bodega Norton also offers some of the most unique wine experiences in Lujan de Cuyo. In Norton's "Winemaker for a day," you can blend your own wine, all while learning about textures and aromas.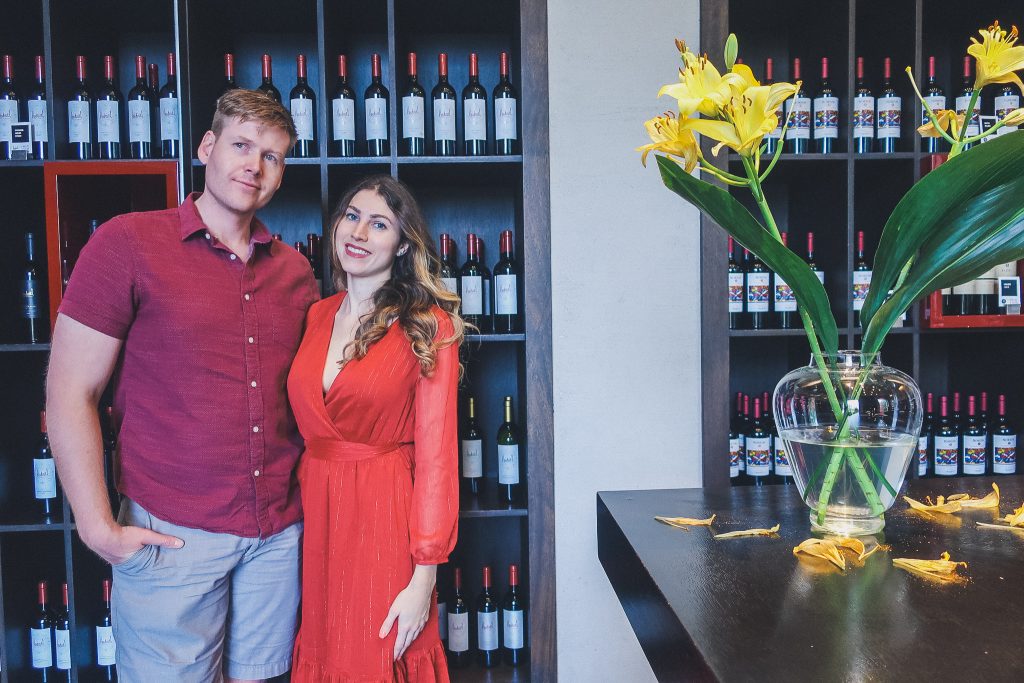 In their seasonal "Working my Land" activity, guests will get to join the harvest and participate in every step of production. Bodega Norton also offers conventional wine tastings and winery tours.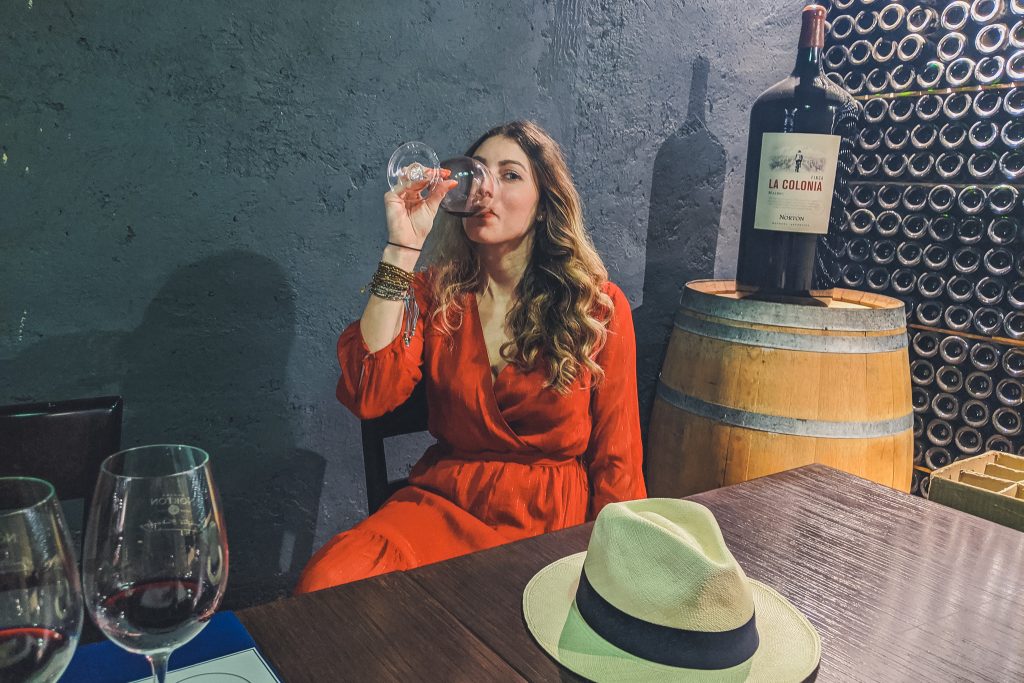 Bodega Norton's restaurant is called La Vid. La Vid prides itself on its seasonally crafted 8-course tasting menu. Paired, of course, with Bodega Norton's high-end wines.
Ruca Malen
ACTIVITIES OFFERED:
Wine Tasting
Wine Tour
Lunch at the winery restaurant
CONTACT INFO:
Email: Mendoza@bodegarucamalen.com
Phone: Mobile +54 9 261 454 1236
Ruca Malen isn't just one of the top wineries, it's also one of the best restaurants in Lujan de Cuyo. In 2013, Ruca Malan's Winery restaurant was named 'best experience' at the Global Wine Tourism Awards.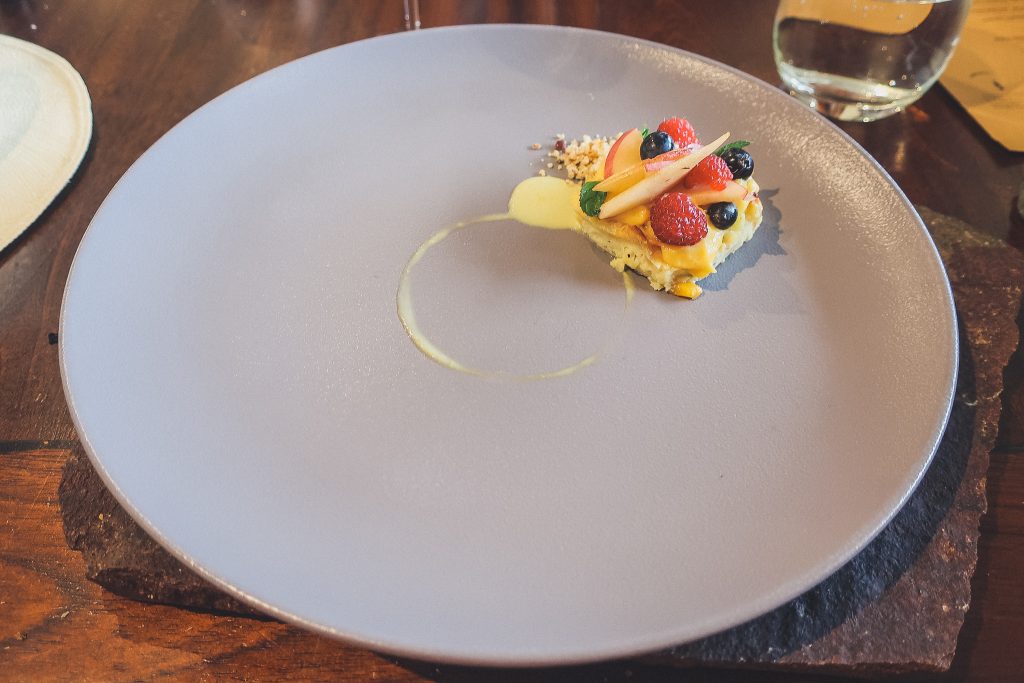 Ruca Malen's dynamic six-course menu and wine pairing are one of the most innovative gastronomic experiences in Lujan de Cuyo. The menu celebrates local, seasonal, herbs and vegetables while highlighting traditional Argentinean favorites.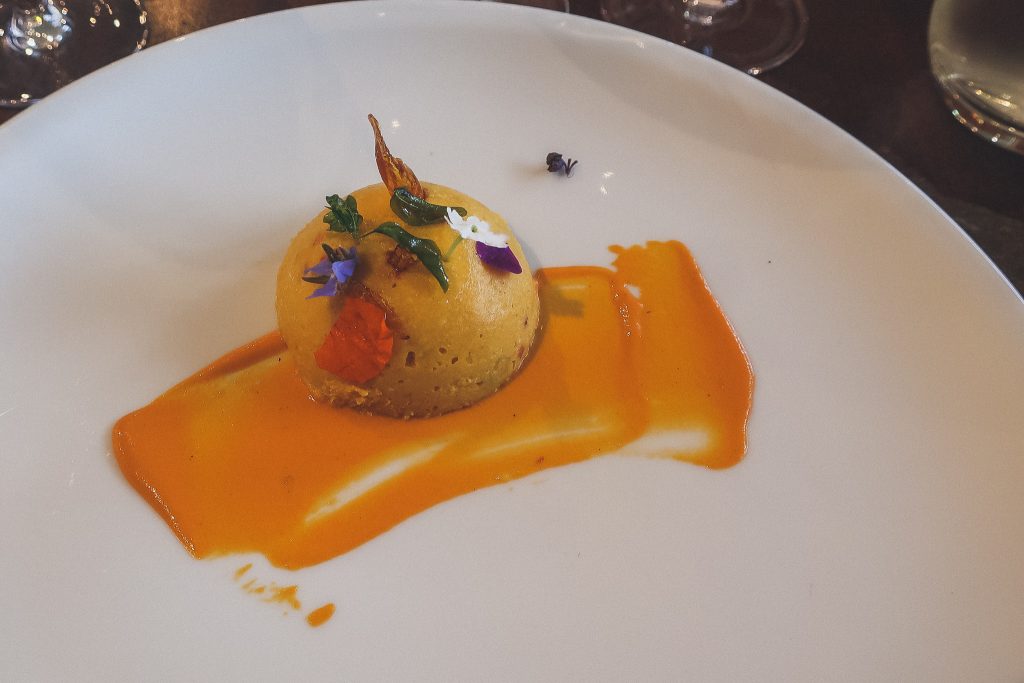 A guided tour of Ruca Malen includes a tasting of three signature wines. You can also explore Ruca Malen's gorgeous estate. Ruca Malen wines are made from grapes harvested in Lujan de Cuyo and the Uco Valley. They have a wide selection of fine wines made from several varietals.
Check out this amazing private wine tour.  It includes a gourmet lunch with wine pairing.
Melipal
ACTIVITIES OFFERED:
Wine Tasting
Winery Tour
Lunch at Winery Restaurant
Cooking Classes
CONTACT INFO:
Email: reservas@bodegamelipal.com
Phone: +54 261 636 8438 Int. 18 Mobile +54 9 261 368 9780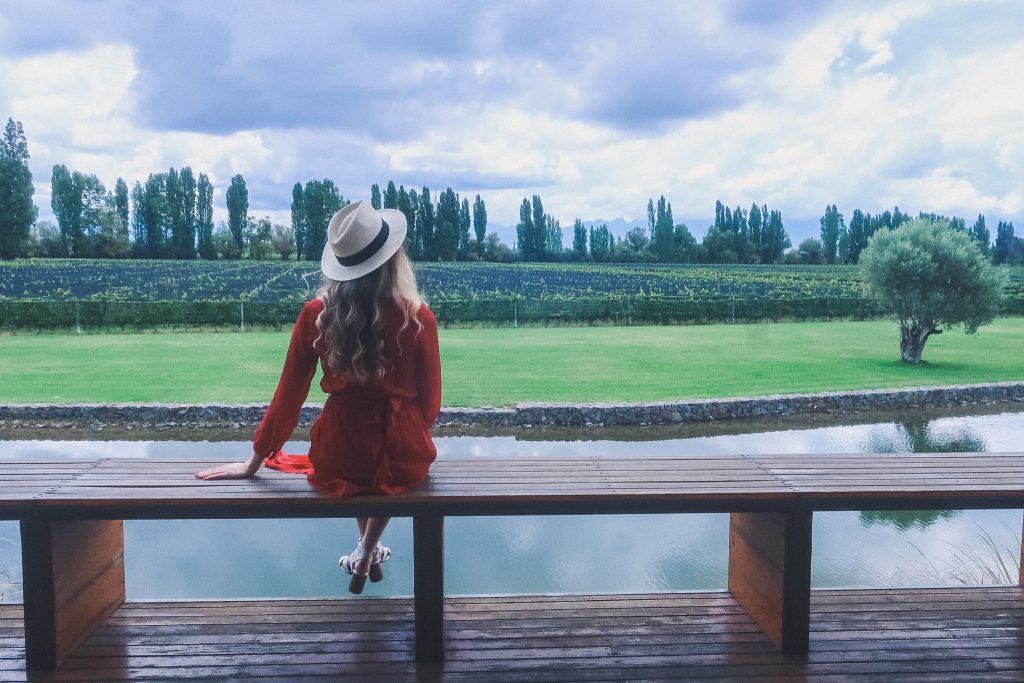 Achavel Ferrer acquired Melipal winery in 2019. Achaval Ferrer is one of Argentina's most distinguished wine growers. Melipal has been famous for Lujan de Cuyo Malbec.
Achavel Ferrer is an excellent winery to support because of their committeemen to sustainable viticulture. Their business plans have always incorporated environmental considerations and social responsibility.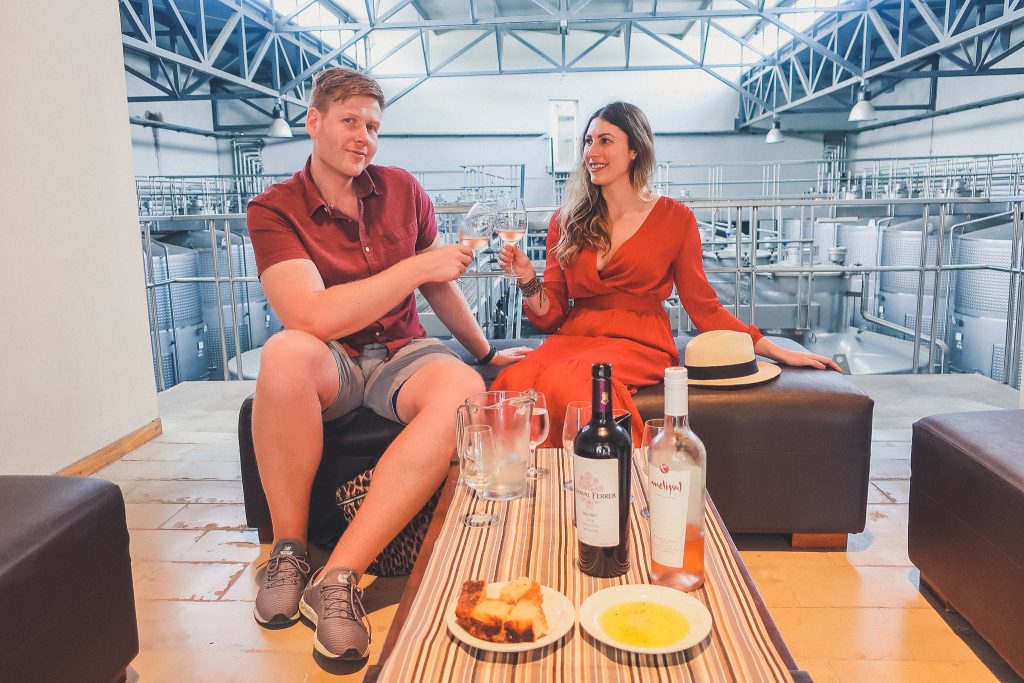 One of Achaval Ferrer's esteemed lines of wines included the Finca Altamira. According to Wine Advocate, heir Finca Altamira has had one of the highest ratings among Argentinean wines in the last 10 years.
Melipal is a stunning winery to visit. It's beautifully landscaped with mature trees, cacti, and endless vineyards. All this contrasts with the Andes Mountains. The estate is modern and elegant.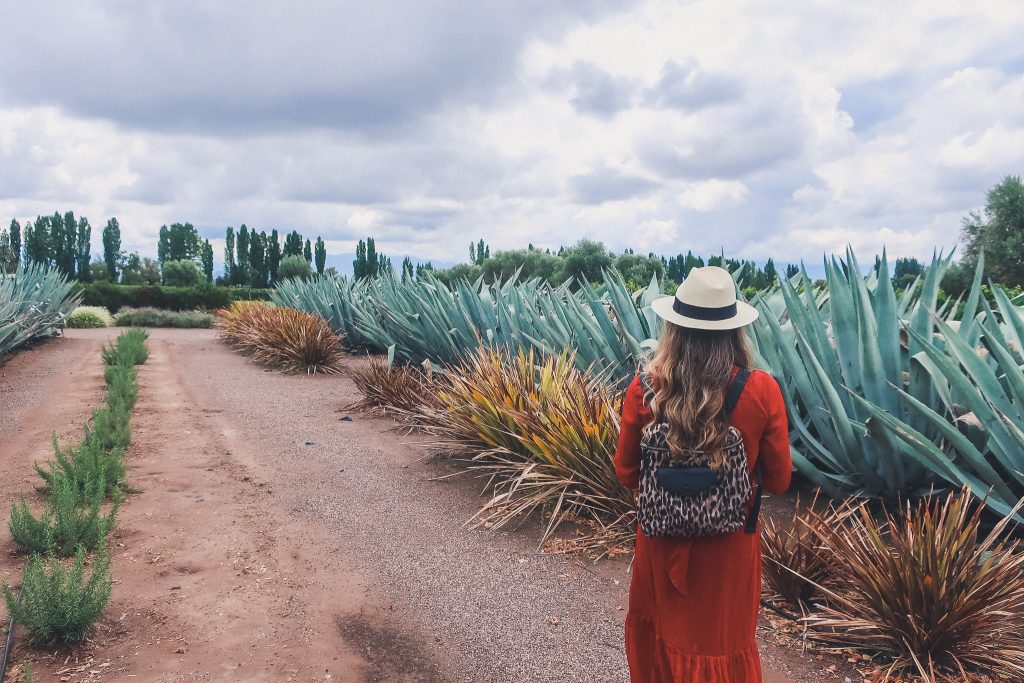 Wooden benches frame their large outdoor patio. The circular terrace looks out on to several reflection pools and gardens.
We loved tasting Finca Altamira wines in this exclusive tasting room overlooking the production warehouse of Melipal. You can see the enormous steel tanks behind us.
Clos de Charcra
ACTIVITIES OFFERED:
Wine Tastings
Winery Tour
Lunch at Clos De Chacras Resto
Dinner at Clos De Chacras Resto
CONTACT INFO:
Email: reservas@closdechacras.com.ar
Phone: 0261 476 8869, Int. 104 Mobile +54 9 261 5 792 706
Visiting Clos de Charcra is like walking through time. It's one of the most historically significant wineries in Lujan de Cuyo Argentina.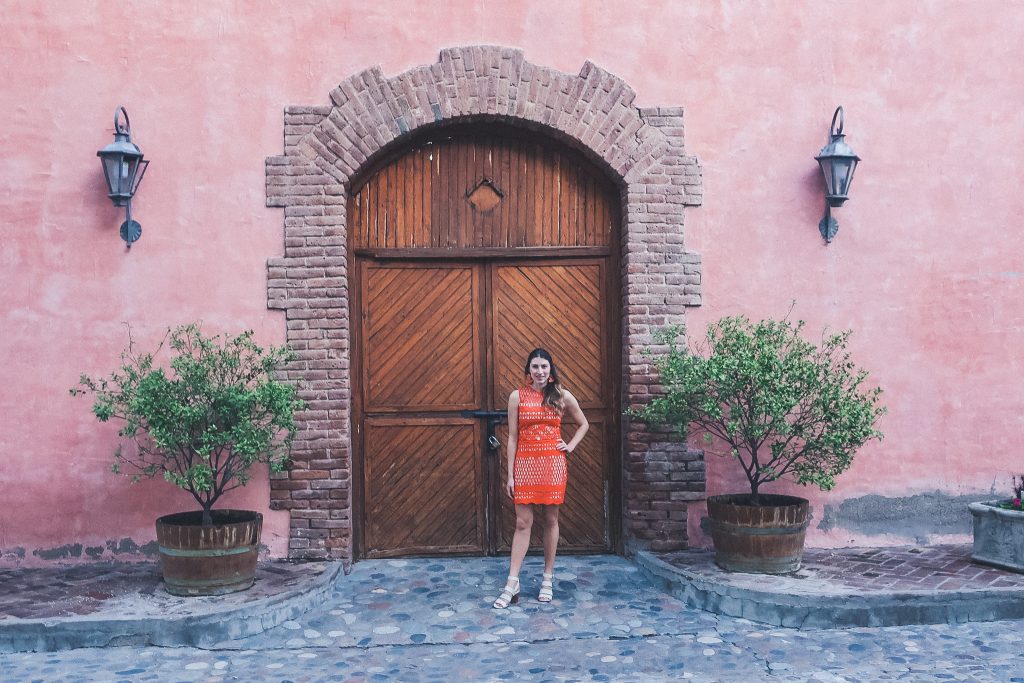 The owners of Clos de Charcra are the Gargantini family —a legendary Argentinean wine dynasty. Under the Gargantini family, Clos de Charcra was one of the largest wine producers in Argentina during the 20th Century.
Some of the vines on Clos de Charcra's estate are over 80 years old! When you take their winery tour, you'll be able to see the enormous historic concrete tanks that were used in production. You'll actually be able to walk through some of them!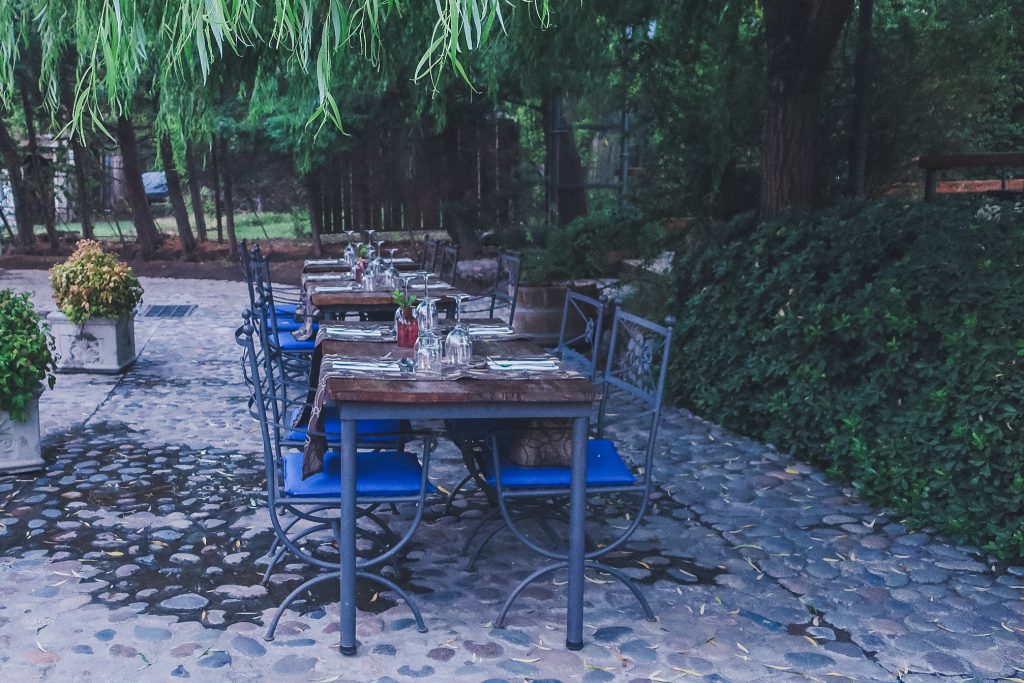 Clos de Charcra today has transformed. Introducing the latest technology and all the modern amenities you might expect. Now, Clos de Charcra is a boutique winery. They focus on making premium wines from the Malbec, Cabernet Sauvignon, and Merlot varietals.
We had dinner at Clos de Charcra on their outdoor patio overlooking an enchanting Koi Pond. This is one of the few Lujan de Cuyo wineries that offer evening tastings and dinner at their winery restaurant.
Cavas Wine Lodge
ACTIVITIES OFFERED:
Wine Tasting
Accommodation
Cooking Class
Lunch in Restaurant
Dinner in Restaurant
Horseback Riding
CONTACT INFO:
Email: reservas@cavaswinelodge.com
Phone: +54 9 261 533 5205  Mobile +54 9 261 533 5203
Cavas Wine Lodge is one of the most memorable winery restaurants we visited in Mendoza. It's a luxury 5-star wine hotel in Lujan de Cuyo.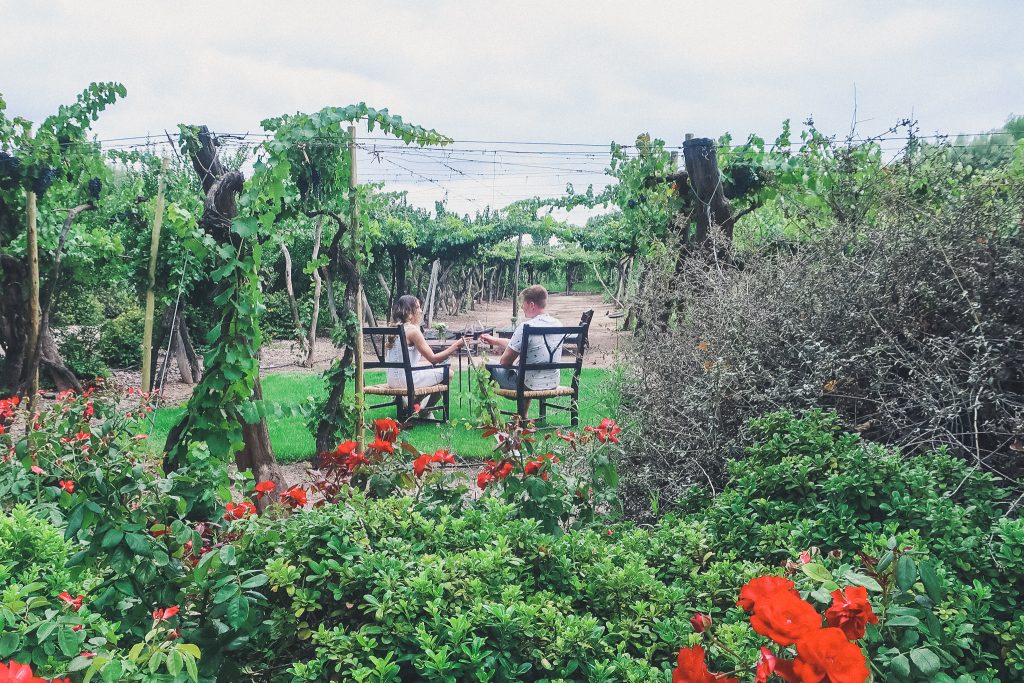 We visited Cavas Wine Lodge for an unforgettable winery dinner. I remember being greeted warmly with a glass of wine. The service at Cavas Wine Lodge was stellar.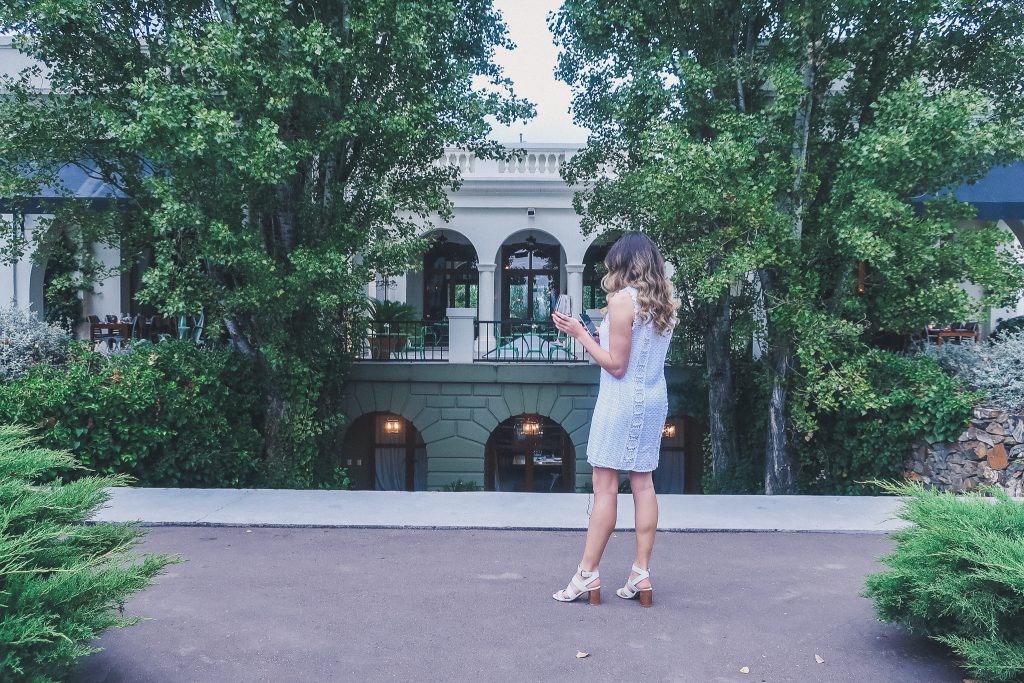 We arrived a bit early so that we could explore the remarkable property. It featured beautiful gardens, cozy outdoor spaces, and amazing views.
Elegant touches are all around Cavas Wine Lodge. Our dinner was especially memorable. It featured live piano music as entertainment. Cavas Wine Lodge was awarded Wine Spectator's "Best Award of Excellence" 5 years in a row.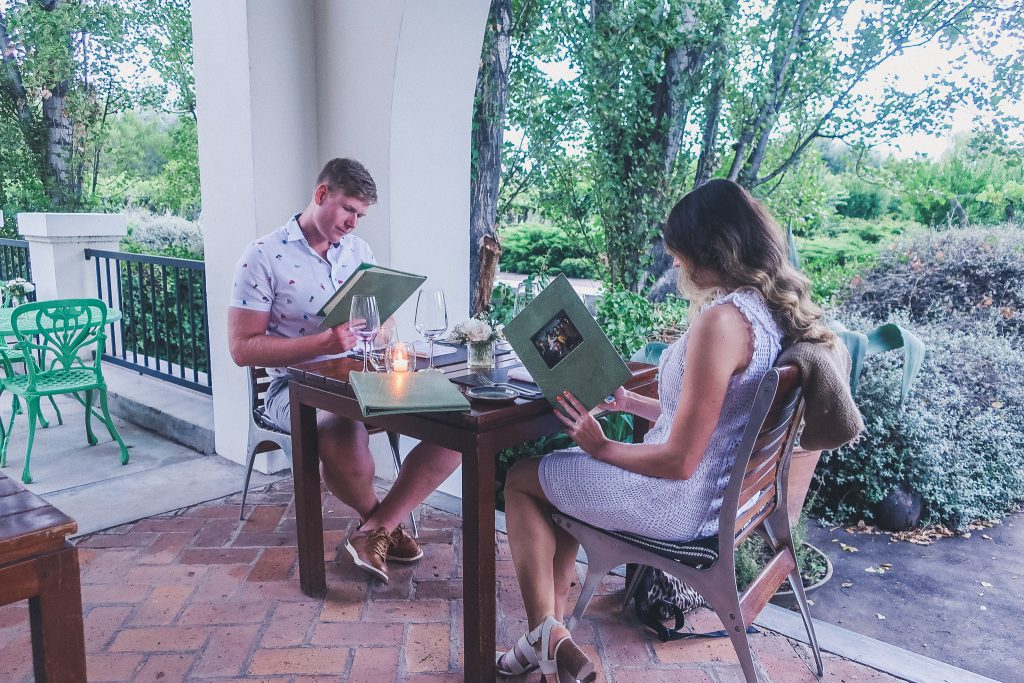 Cavas Wine Lodge is also committed to sustainability. They go to great efforts to protect the natural environment by recycling, composting organic waste, utilizing solar energy and implementing greywater systems.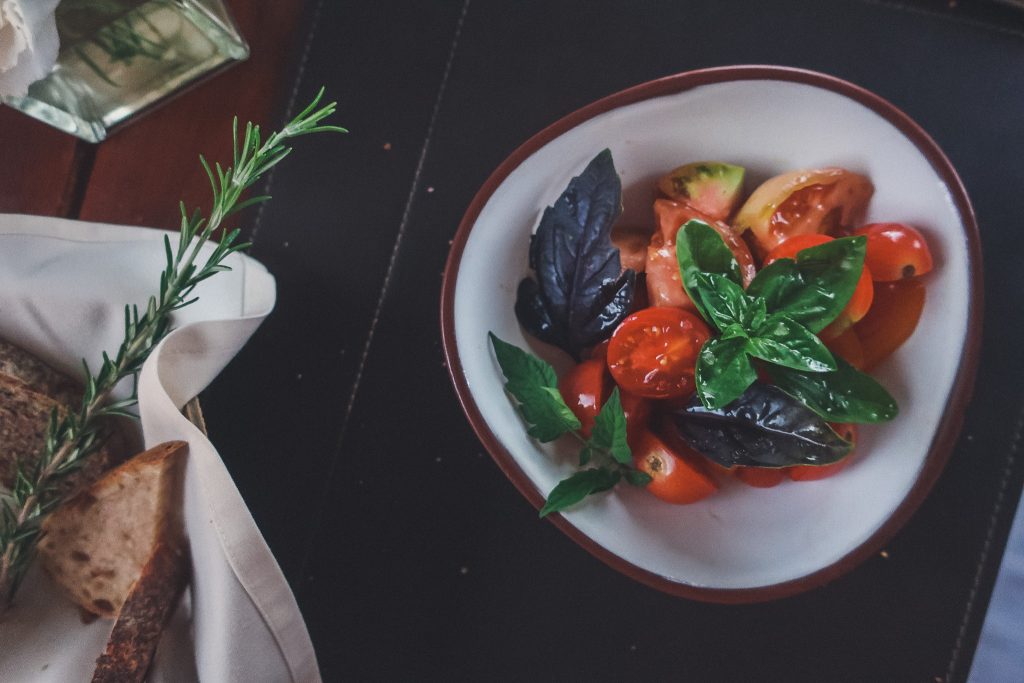 Book a luxurious stay at Cavas Wine Lodge. 
Nieto Senetiner
ACTIVITIES OFFERED:
Wine Tasting
Winery Tour
Horseback Riding
Lunch at Winery Restaurant
CONTACT INFO:
Email: turismo@nietosenetiner.com.ar
Phone: +54 261 496-9099
Nieto Senetiner's winery can be found in a historic, colonial-style building. You'll be able to see the old concrete tanks that were used in fermentation. Some of the vines owned by Nieto Senetiner are over 80 years old!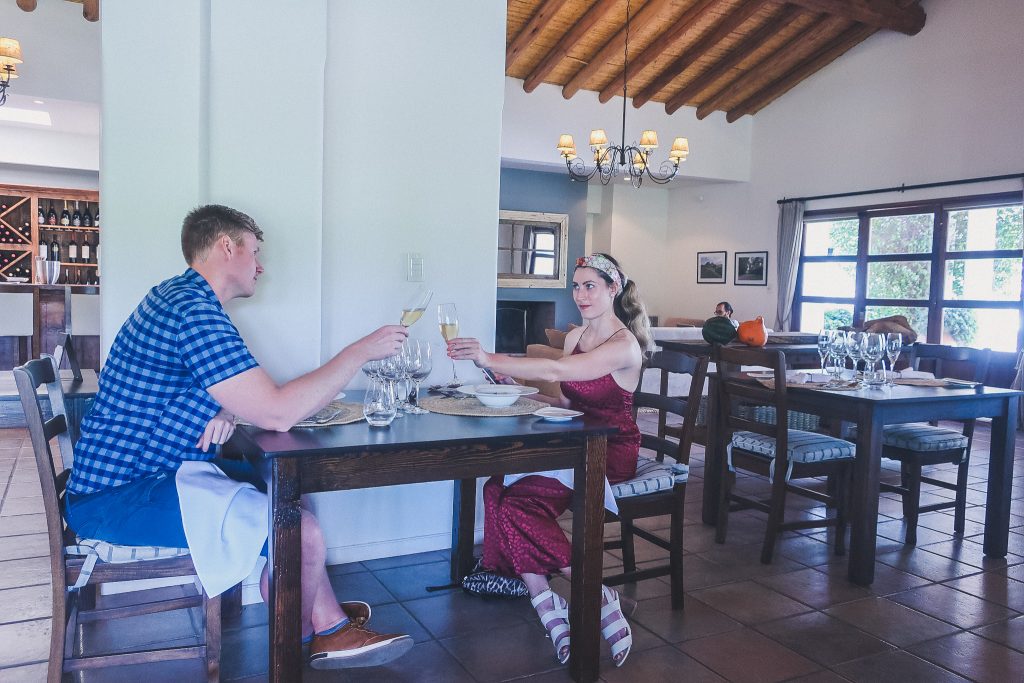 We visited Nieto Senetiner for a winery tour, tasting and lunch. The food was delicious! Service at Nieto Senetiner was excellent.
One unique vintage you must try at Nieto Senetiner is their Bonarda wine. The Bonarda is a varietal that's often used for blending. Nieto Senetiner was the first winery to produce wine exclusively from this grape. It's something you won't find in stores. It's completely different than the Malbec.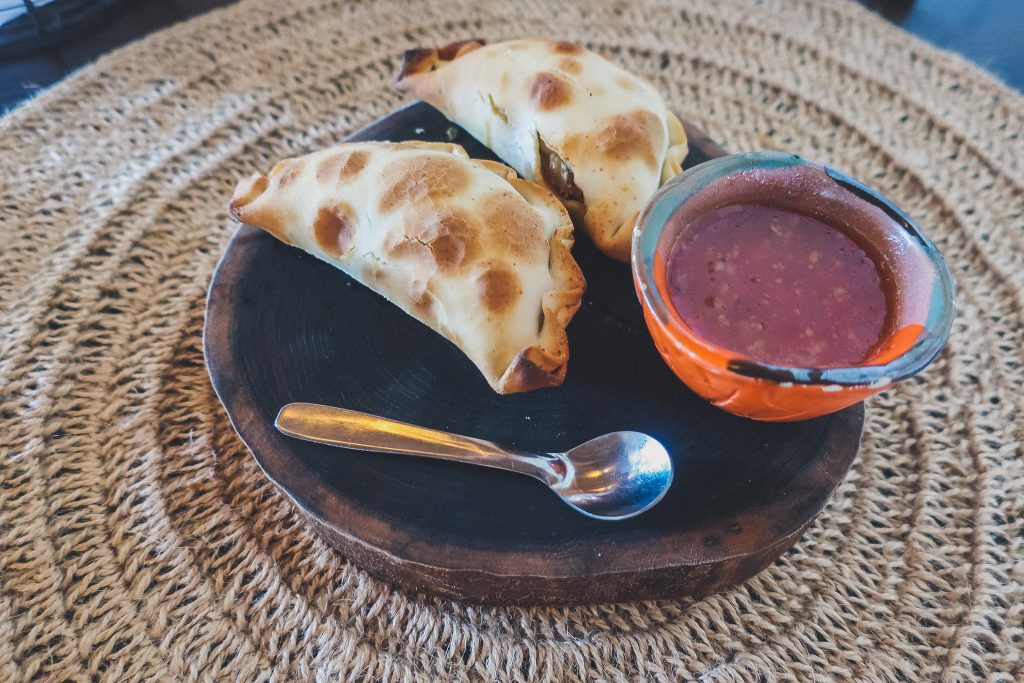 Horseback riding is one of the unique activities offered at Nieto Senetiner. Make sure to book a few days in advance, because they don't have horses on-site.
Bodega Vistalba
ACTIVITIES OFFERED:
CONTACT INFO:
Email: info@bodegavistalba.com
Phone: +54 261 498 9400
Bodega Vistalba is owned by Carlos Pulenta, a member of one of Argentina's most promi nent wine-making families. Pulenta also has connections to the Uco Valley's Salentein winery.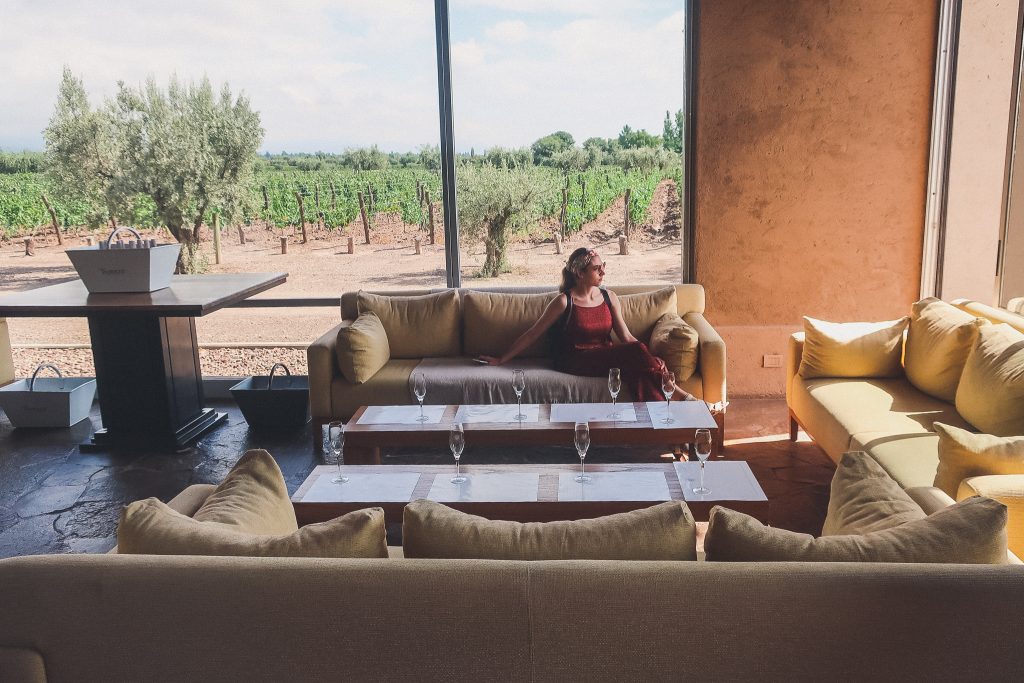 Vistalba grows mostly Malbec. After all, this is the birthplace of Argentina's best Malbec wines.
Bodega Vistalba is a small property with an exceptionally beautiful tasting cellar. From the cellar, you can see a carved out portion of sediment. It's easy to see how this rocky soil results in mineral-rich flavor.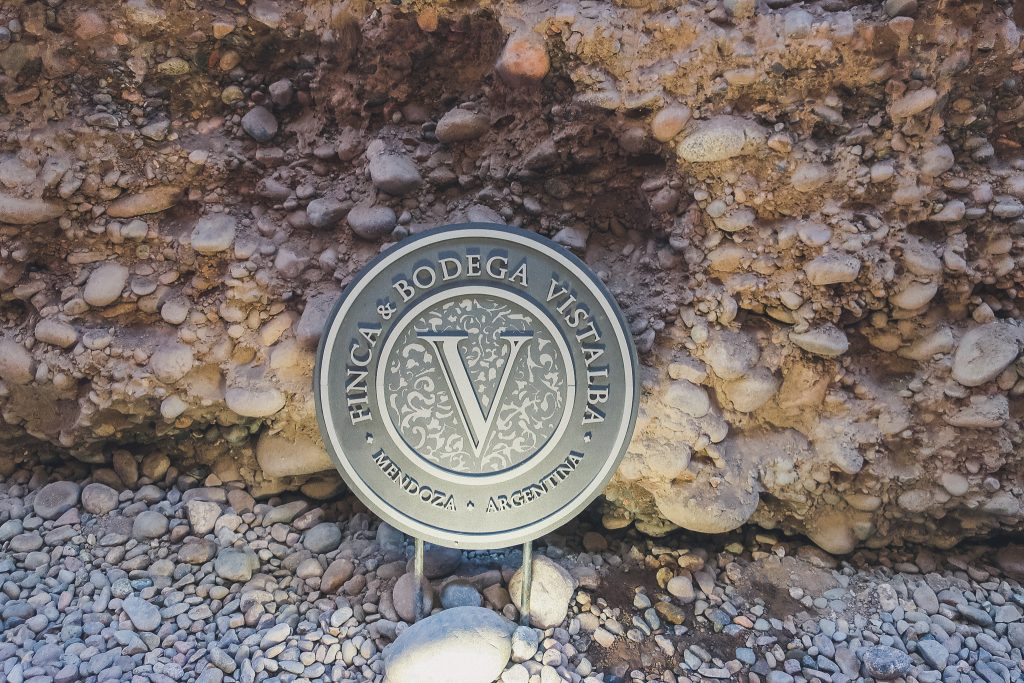 Vistalba is a state-of-the-art facility that utilizes custom-built technology and modern practices to create, delightful, premium wines.
Bodega Cruzat
ACTIVITIES OFFERED:
Wine Tasting
Winery Tour
Make-Your-Own Sparkling Wine Experience
Winery Picnic
CONTACT INFO:
Email: info@bodegacruzat.comliliana@bodegacruzat.com
Phone: Landline +54 261 562 0390 Cell +54 261 254 5171
Bistra and Nace visited Bodega Cruzat. This winery specializes in sparkling wines. The winery was started in 2011 when two Argentinian winemakers (both with enormous experience in the production of sparkling wine) joined forces. Visiting this winery was the highlight of our day!
Not only do you learn about the traditional processes of winemaking, but you also become part of the bottling process. While we walked around the vineyard the Andes Mountains in the background make for the perfect view.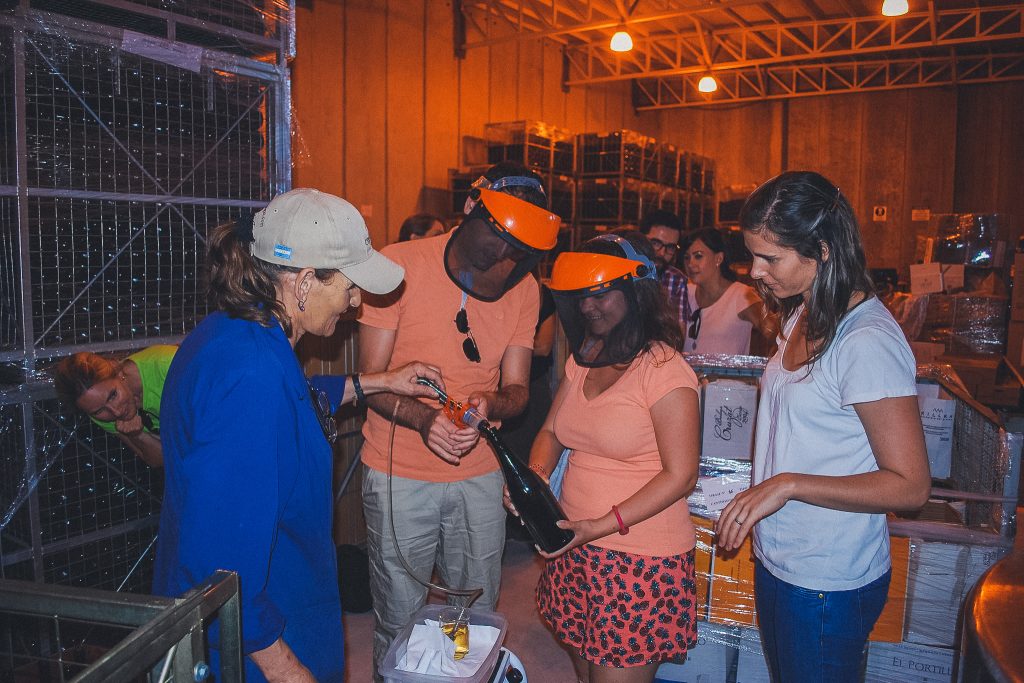 Next, we toured the production area with its tanks and the underground cellar. We followed a specialist along as he demonstrated the process of bottling sparkling wine. We created a blend of 60/40 Pinot Noir to Chardonnay and Rosé Extra Brut from Pinot Noir. I felt the adrenaline as I attempted to put in the cork. Sticking on the label is an art on to itself!
Bodega Cruzat offers wine tastings, premium tastings, picnics with wine, bottling experiences, and creating labels with kids. Bodega Cruzat is also a stop for the Mendoza Wine Bus every Tuesday.
Bodegas y Viñedos Doña Juanita
ACTIVITIES OFFERED:
Wine Tasting
Winery Tour
Traditional Asado Lunch
CONTACT INFO:
Email: renzo.campos@megafeastperu.com
Phone: +54 965 90 8139
Bodegas y Viñedos Doña Juanita is one of the best wineries in Mendoza. This gem of a place is located in Lujan de Cuyo, close to Mendoza.
Upon visiting you really feel like you are walking into someone's home – that's how small the place it. It is a strictly family-run business, to the point that wine is only sold to people who visit the winery in person.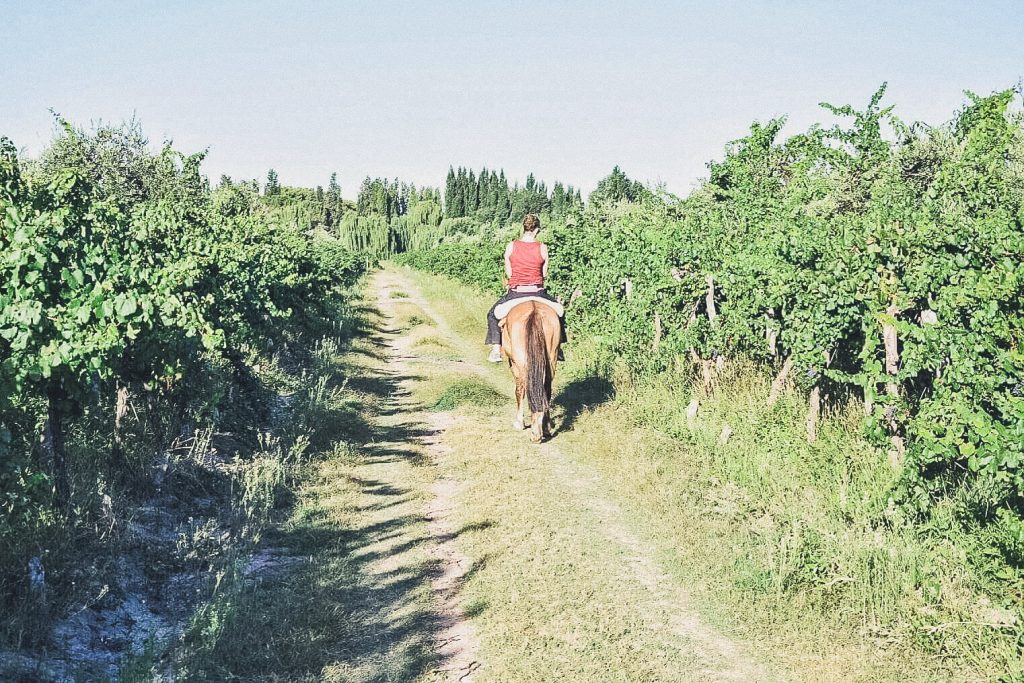 Small production, in turn, means excellent quality. Visitors can do a wine tour – this time actually run by the owner, who doesn't speak English and uses a friend as an interpreter. During the tour, you learn about the local grapes, the winemaking process, and get to try the wines.
It all feels very intimate. Guests can opt to stay along for an Asado – Argentine barbecue – at the end of the tour. It's a proper family Asado, meaning not the kind of thing and service you would get at a restaurant, but the real way locals would eat.
Tips for Booking at Lujan de Cuyo Wineries
There were several wineries that I had to contact many times before I got a response. Try email, message their Facebook page, text them on WhatsApp. Call if you have to. Expect responses to be delayed or inconsistent.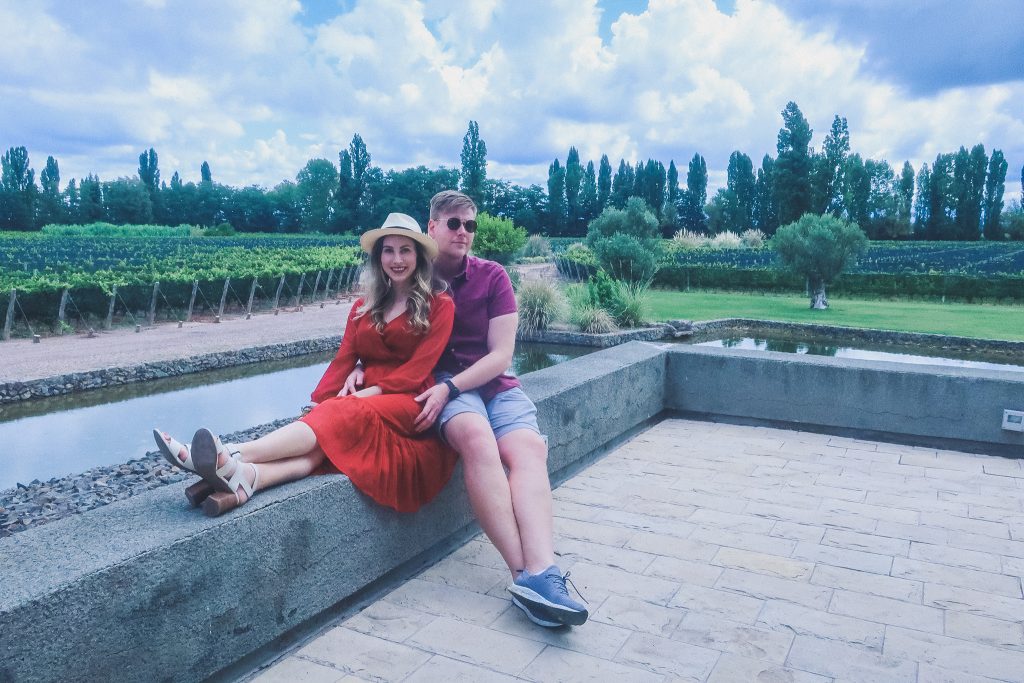 Your hotel will likely have relationships with the wineries you plan to visit. Recruit their help in planning and organizing. This was especially helpful for last-minute bookings on the ground. However, your hotel can also help you make bookings in advance if you ask.
Try to find out start times before booking.
I was told it was only possible to see 2-3 wineries in a day. We were able to fit in 4 or 5 when we planned well. Get information about start times for tours.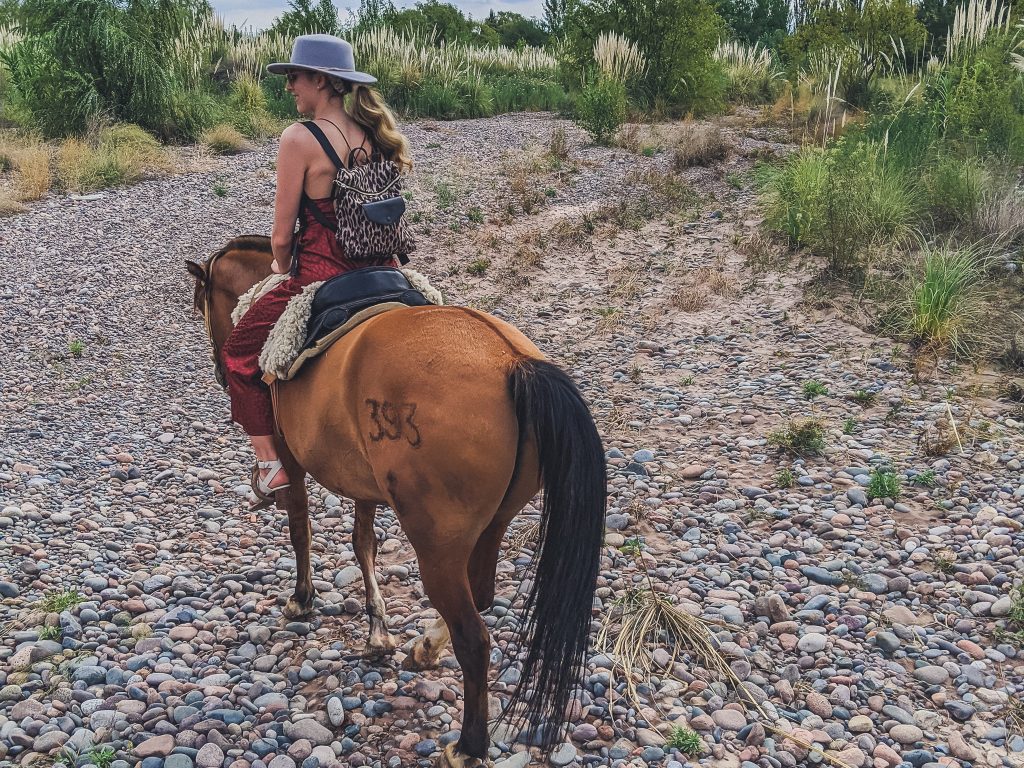 Don't forget about the distance.
Even if you limit your wineries to Lujan de Cuyo Mendoza, you still might have a lot of driving to do. It could take as much as 30 minutes to drive from one winery to another. Don't make the mistake of booking you won't be able to make it to.
Try not to schedule a winery tour after a winery tour, it will get repetitive. Mix in a cooking class, go horseback riding or visit for winery during mealtime. Make special use of the wineries that offer dinner at their restaurant.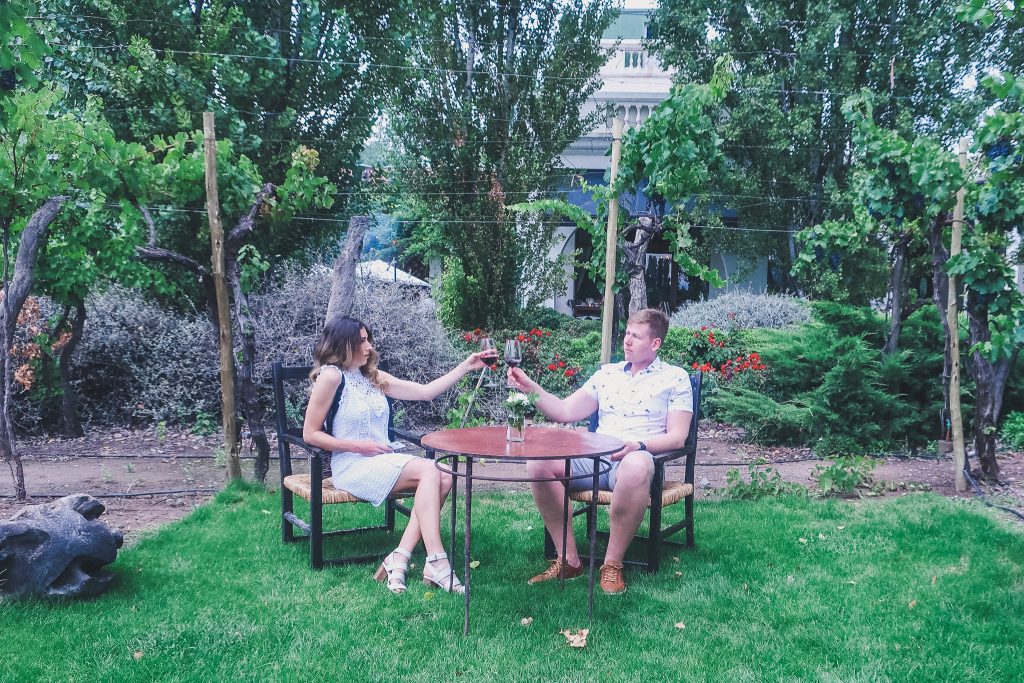 Don't overdo it with buying bottles.
We were able to find bottles from many of the wineries we visited back home at our neighborhood Binny's. Some of the brands that are easier to find include Bodega Norton and Nieto Senetiner**. W**e also found Melipal and a few others.
Use WhatsApp to text the "Mobile" numbers for each winery. The numbers that begin with +54 are usually mobile, WhatsApp friendly. Try texting the winery.